US Distress Sales Little Seen Except for Hotels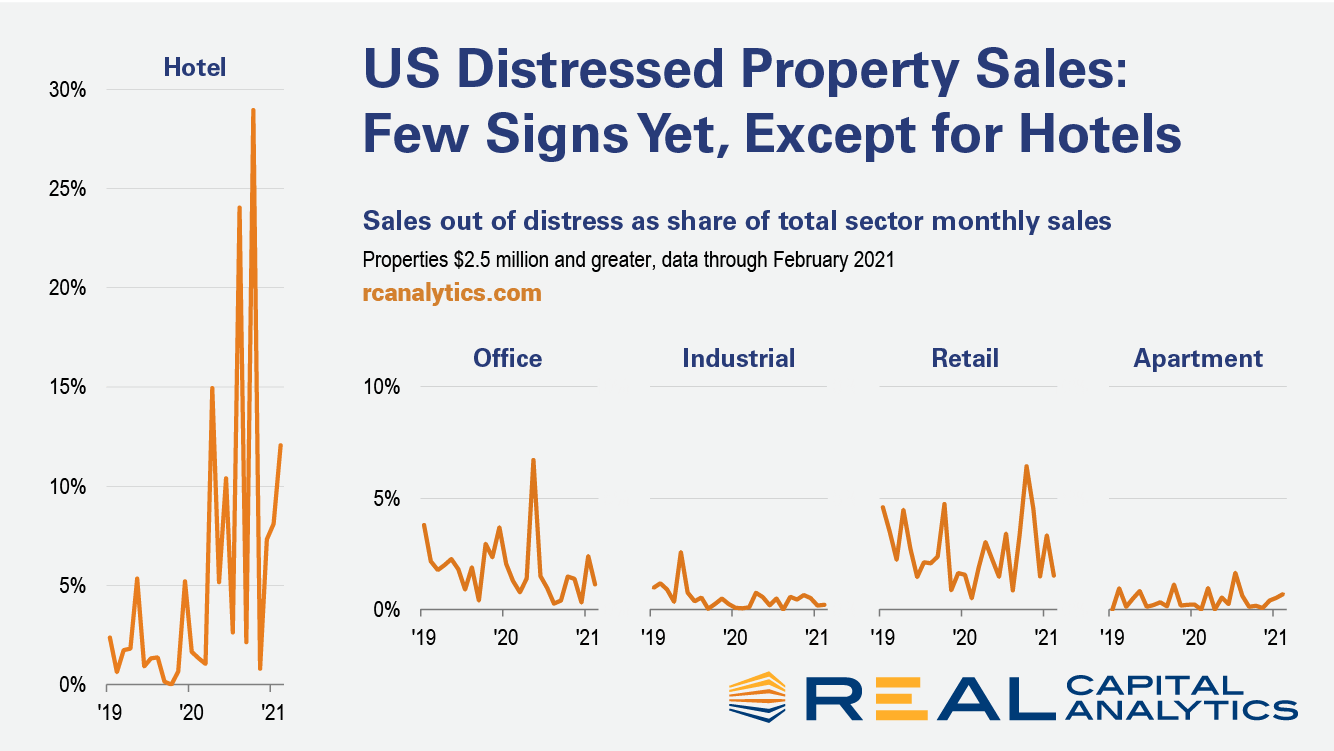 Distress has been the watchword for capital raising in recent months as investors eye assets under pressure because of Covid-19 challenges. As yet though, troubled assets have not translated through to a spike in distressed asset sales.
As shown in the chart, so far only the hotel sector has seen a notable surge in distressed sales as a percentage of the sector volume. Between March of 2020 and February of 2021, 8% of hotel sales involved a distressed asset. However, the total level of hotel transaction activity was scant during that time frame: only $10.6 billion of hotels traded, as compared to $36.6 billion in the prior 12-month period.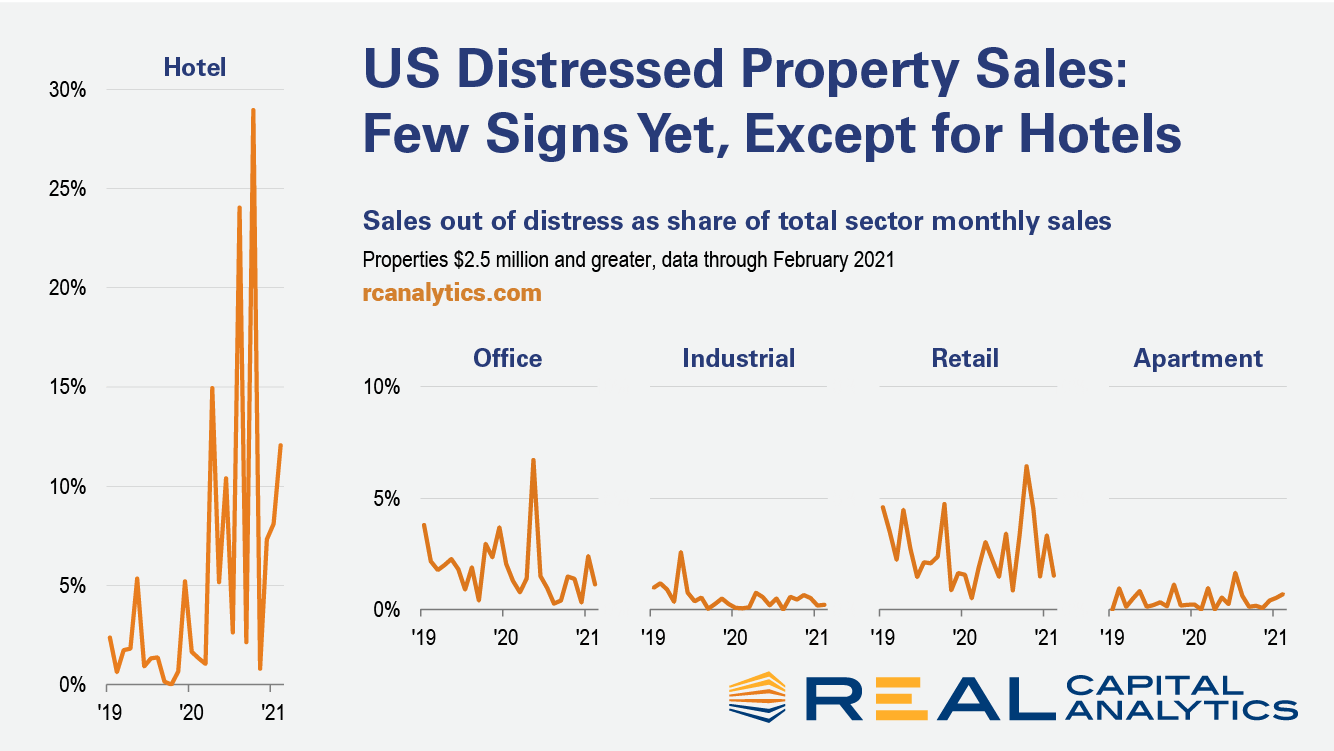 As for the other major property sectors, industrial and apartment have seen very little action in the way of distressed sales. Over the last 12 months, less than 1% of transaction activity in each sector was tied to an asset purchased out of distress. Since Covid-19 disruption began in March of 2020, the U.S. commercial property market has hinged on these two sectors, with total acquisitions of industrial and apartment assets accounting for 60% of deal volume across the five core asset classes.
For office and retail the percentage of distressed sales has risen but remains far short of the highs seen in the Global Financial Crisis. Sales of distressed office assets totaled 1.3% of office deals over the last 12 months as compared to 2011 when distressed sales comprised 16.0% of the sector's transaction activity. For retail, current period distressed sales accounted for 2.4% of volume whereas this figure rose to a high of 12.8% during the last recession.
To learn more about the data behind this article and what Real Capital Analytics has to offer, visit https://www.rcanalytics.com/.