JD-LON Makes Sport of US Expansion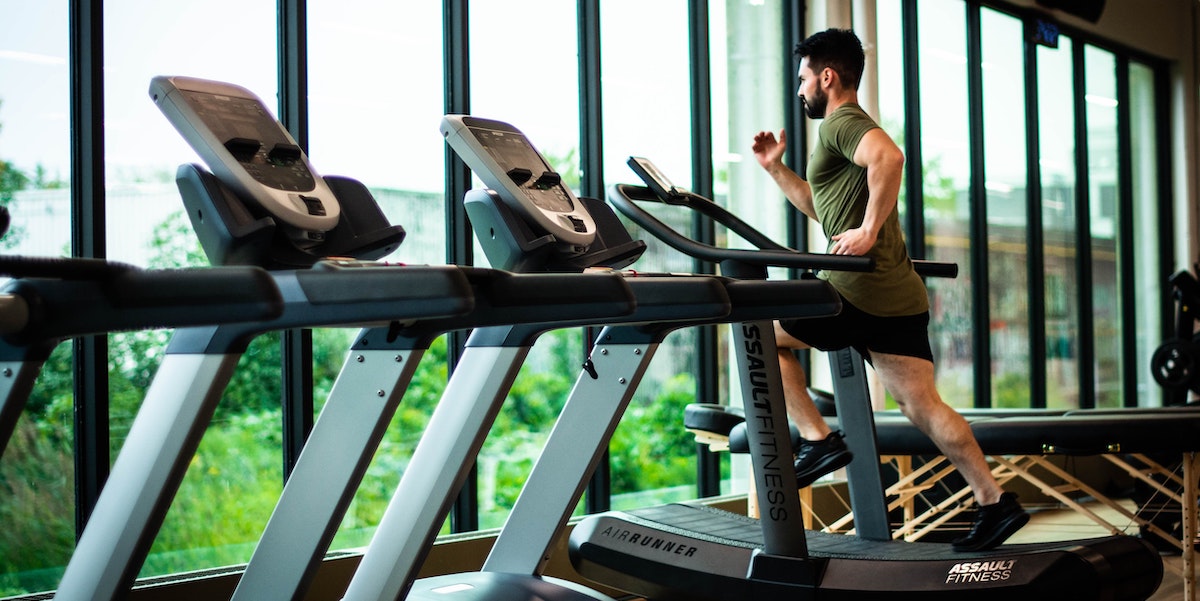 JD-LON's success in its home market has come from building brands that resonate with specific customer segments, tailoring each brand's assortment and image for the target audience. But with North American expansion key to its growth strategy, can the company recreate the allure across the Atlantic? In today's Insight Flash, we examine JD-LON's performance in the US vs. UK, seeing how growth has compared to the overall industry, the importance of channel trends, and which brands have come closest to hitting the customer mark at home and abroad.
In the US, JD-LON spend growth trends mirrored overall Apparel, Accessories & Footwear sales in early 2020, with strong outperformance in May and June fading into the summer and lagging in the November and December 2020 holiday season. However, the beginning of 2021 has been more positive, and JD-LON spend growth outperformed the industry in January, February, and March. The company has seen more consistent trends in its home market, where spend growth outperformed the industry by a wide margin in every month of 2020 and into 2021.
Industry Trends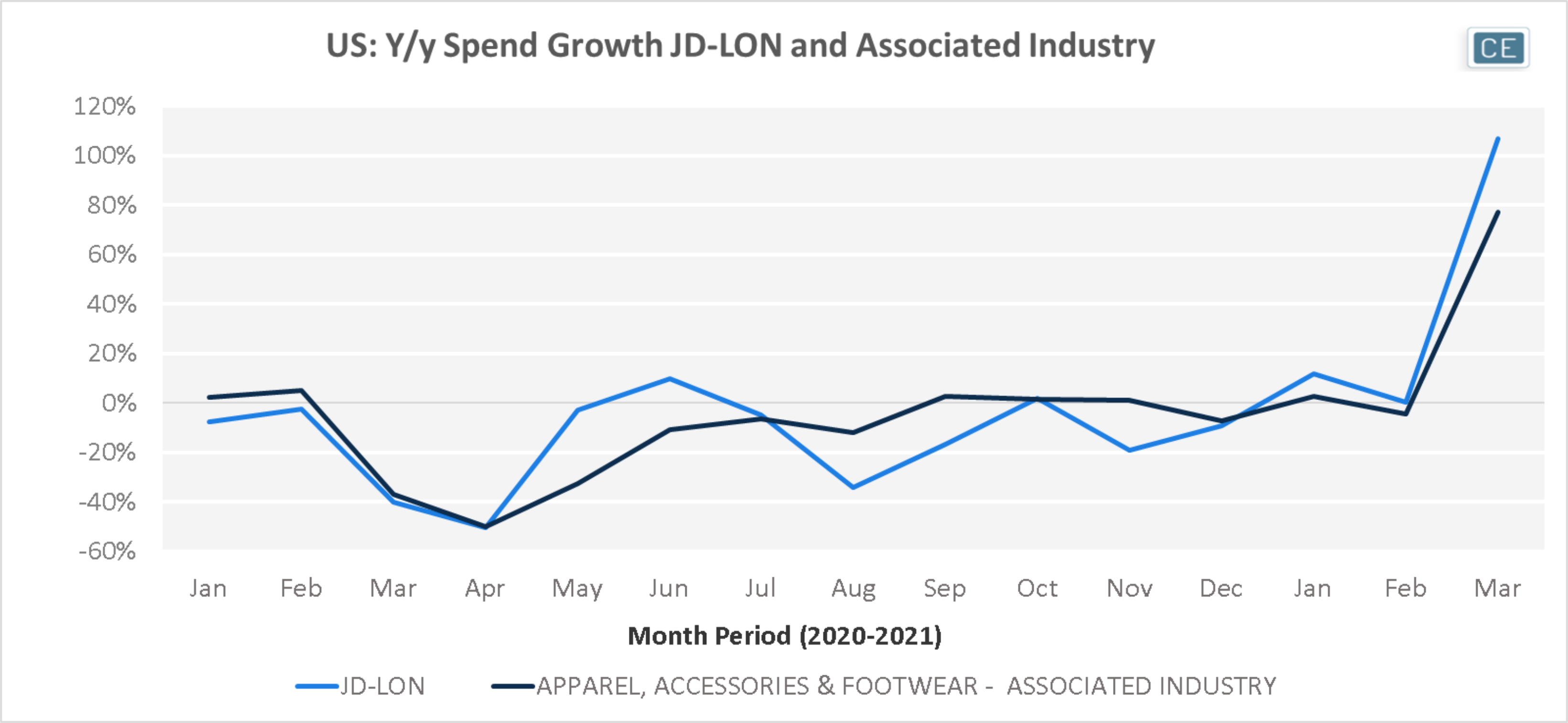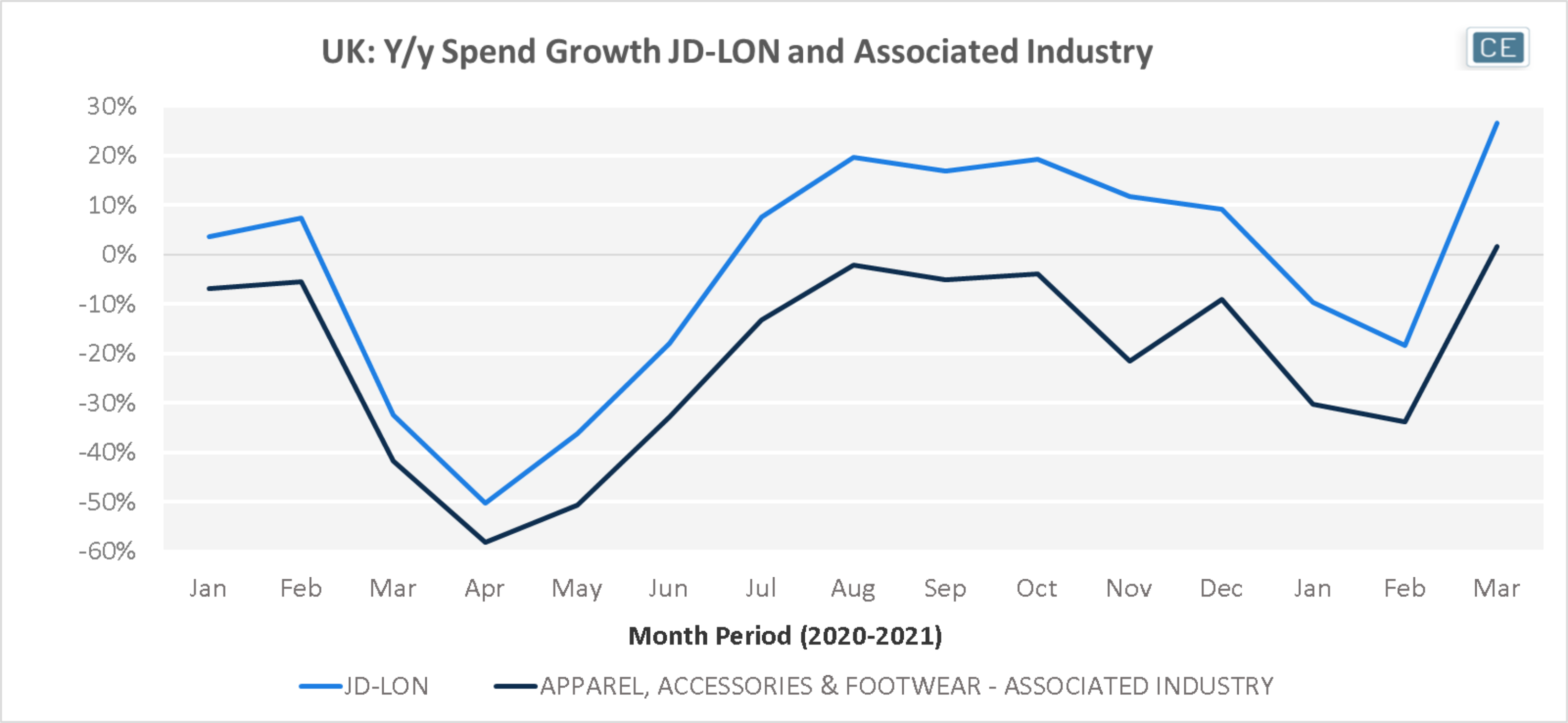 Note: JD-LON data only for brands included in the Apparel, Accessories & Footwear industry.
E-commerce has been a feather in JD's cap. UK Online spend growth was at least 40% throughout 2020, and has spiked to over 150% in the first three months of 2021. US Online spend growth lagged Offline in the first two months of 2020, but quickly became the faster-growing channel due to pandemic store closures, maintaining that lead through the holiday shopping season. January weakness online has bounced back to positive growth in February and March.
Channel Sales
In the US, the flagship JD Sports flagship brand has seen the highest spend growth over the last year, followed by size? and DTLR. In the UK, growth has come from more niche brands like Footpatrol and Naylors, with Mainline and size? also seeing strong performance.
Brand Performance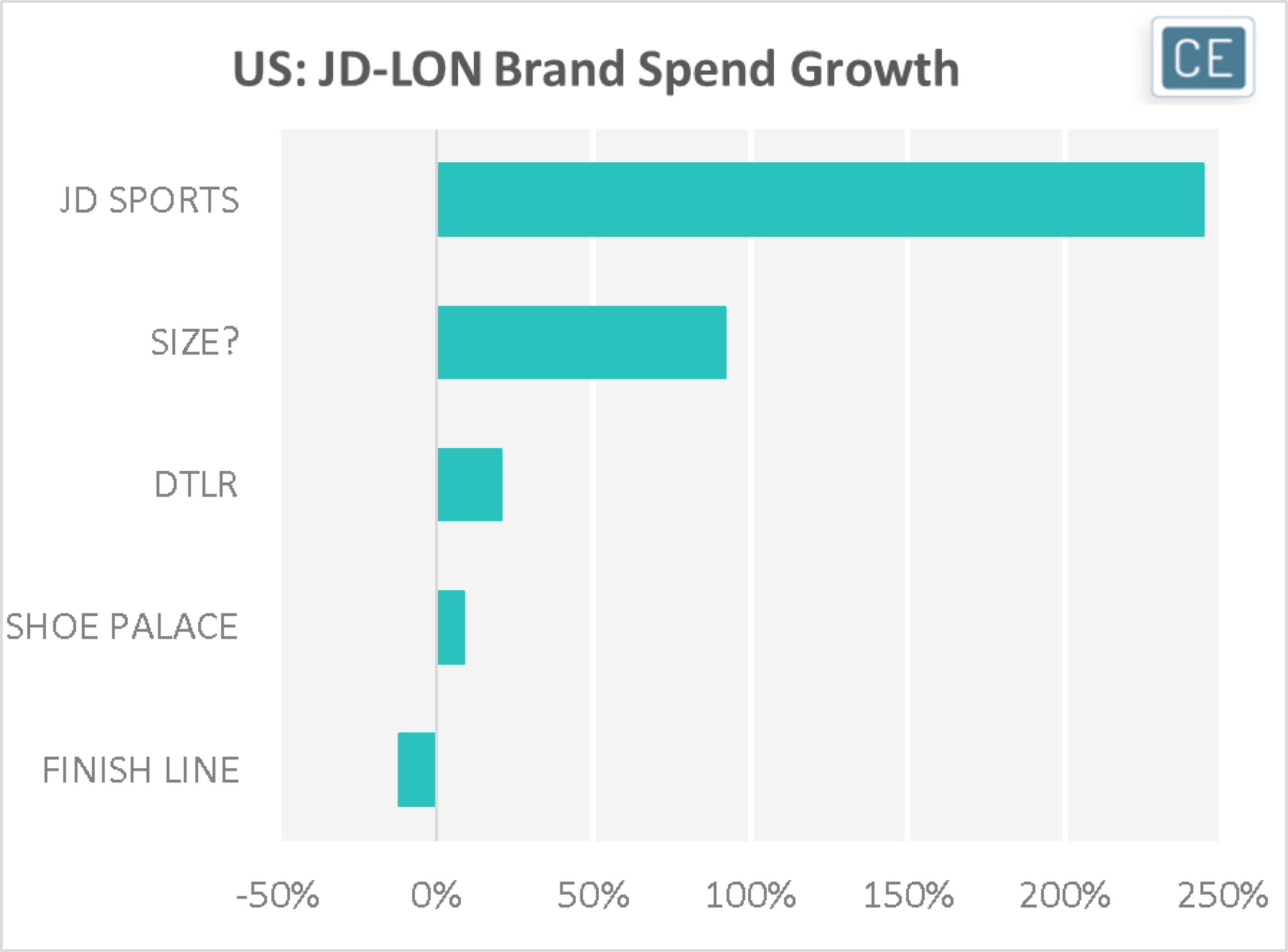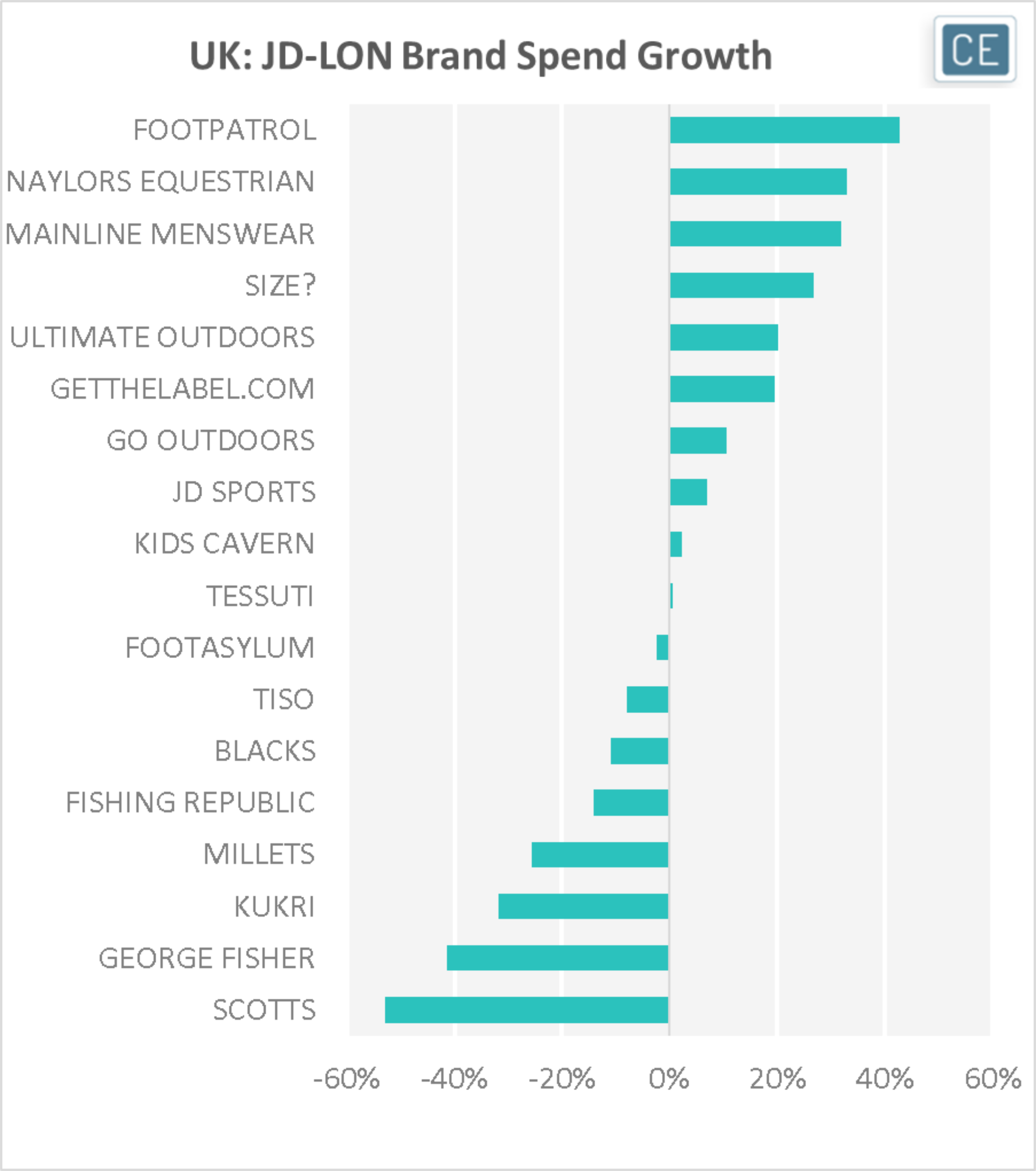 Note: US data 364 days ending 4/23/2021, UK data 364 days ending 4/17/2021
To learn more about the data behind this article and what Consumer Edge Research has to offer, visit www.consumer-edge.com.