The Next Ketchup Shortage
Over the last fourteen months, rapid shifts in consumer demand during the pandemic have fueled acute shortages. Retailers haven't been able to keep products on the shelf ranging from toilet paper and seltzer to bicycles and lumber. Even as the country opens back up, new shortages are popping up in "post-pandemic" categories.
In early April, several news outlets reported widespread shortages of ketchup packets in restaurants across the country, as concerns about sanitation prompted a shift away from large, shareable condiment dispensers. Last week, Kraft Heinz reported that the packet shortage was ending, but Viscacha's real-time retail inventory data reveals a whack-a-mole situation where a new shortage is popping up among bottled ketchup SKUs sold at grocery stores.
Typically, less than 3 percent of retail stores that Viscacha tracks have low stock of Heinz's top-selling SKU on any given day, but at the end of April 2021 over a quarter of stores struggled to keep ketchup on the shelf. Worse yet, the depletion frequency – a measure of stores running completely out of the product – recently reached almost 10 percent, meaning nearly 1 in 10 stores sold out Heinz's most popular ketchup each day.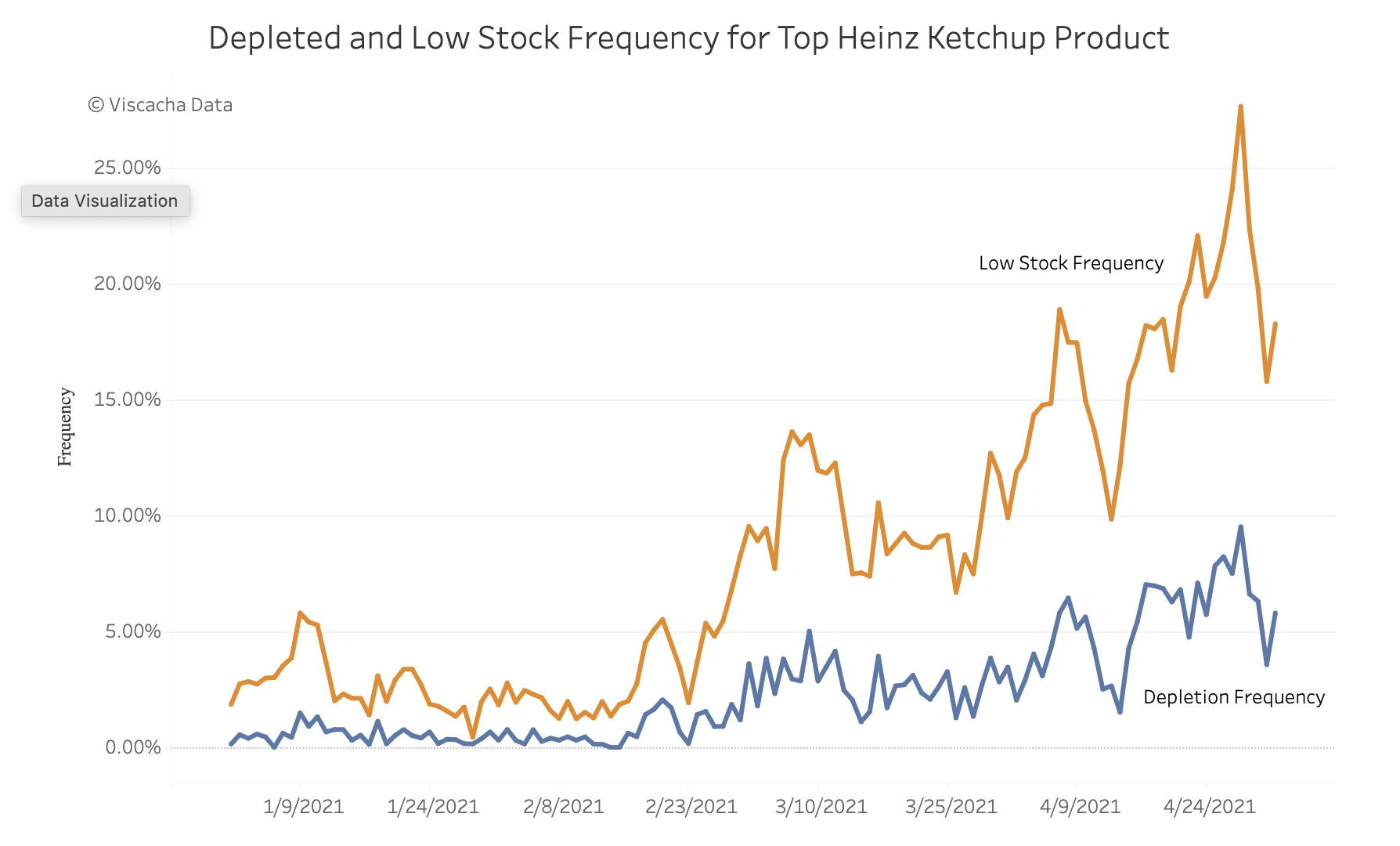 Although Kraft Heinz – the dominant player in the ketchup market – may have solved the packet crisis, we're seeing spillover effects from shifting supply chains that are impacting competitors. At Target, stock-outs of Heinz are forcing consumers to turn to private-label brands like Market Pantry and Good & Gather which are seeing some of their own depletion challenges. We estimate Heinz's shortages at Target stores will result in $5K-$10K in lost sales per day until supply returns to normal.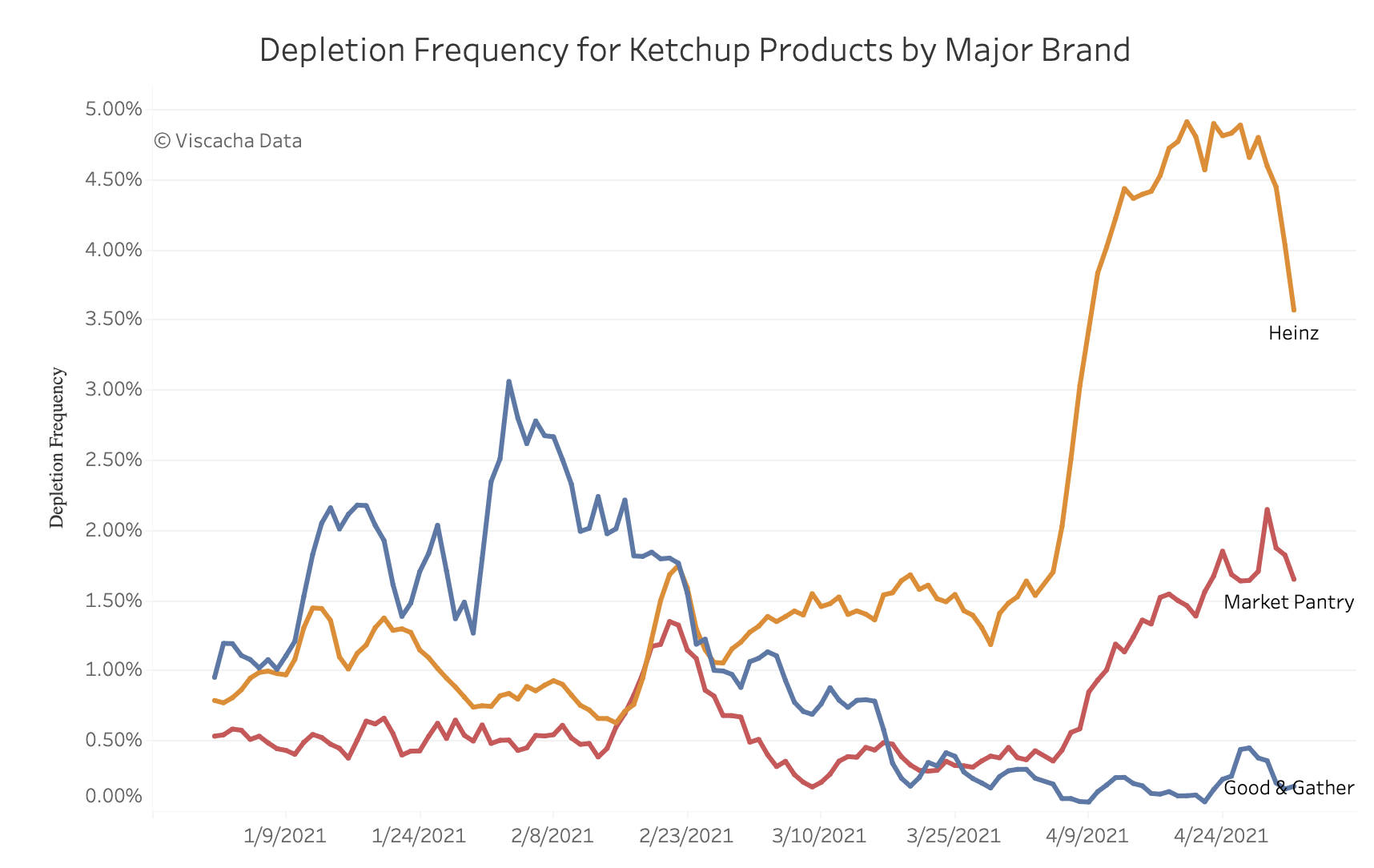 While the packet shortage left take-out nuggs unsauced in March and April, Americans now face the specter of ketchup-less burgers and dogs at post-pandemic cookouts. We at Viscacha Data hope no summer barbecue goes without name-brand condiments and will keep the public informed on this looming shortage.
To learn more about the data behind this article and what Viscacha Data has to offer, please reach out to at loften@viscachadata.com.