US Prices March Higher in April; CBD Offices Lag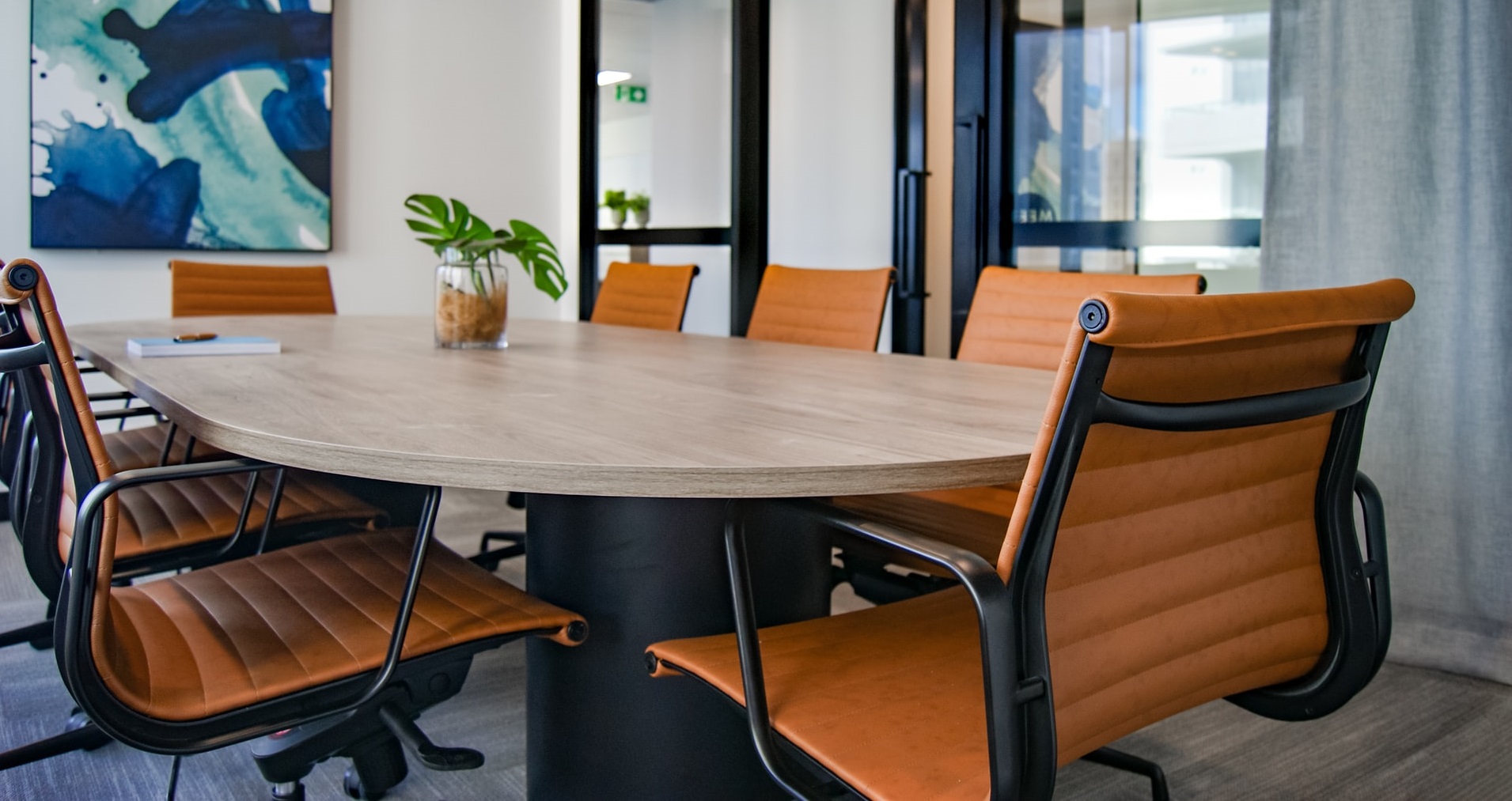 The headline rate of U.S. property price growth accelerated in April as the industrial, apartment, retail and office indices all posted positive annual returns for the first time since the pandemic began, the latest RCA CPPI: US summary report shows. The U.S. National All-Property Index grew 8.4% in April over the last year.
The laggard in April was the CBD office index. While the main office index grew 3.0% year-over-year thanks to suburban office price increases, CBD office prices sank 4.9% from a year ago.
The industrial sector again posted the largest increase in April, up 9.4% on the year, while the retail index grew 1.3%. Annual growth in the retail sector had been essentially flat in March and was declining for nearly a full year before that.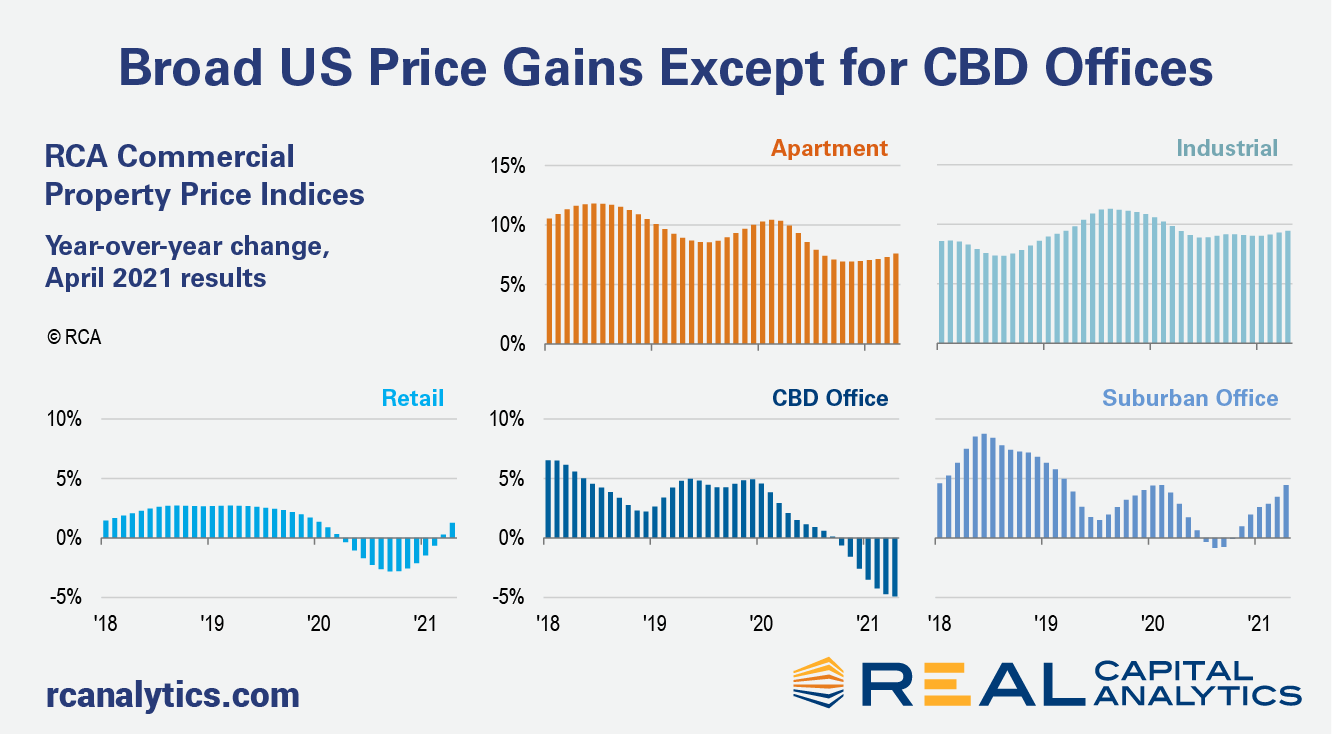 The rate of apartment growth has crept up over the last few months, reaching a 7.6% year-over-year clip in April. That rate is down from the near double-digit growth posted in April 2020, but the index has remained relatively strong throughout the pandemic.
As shown in the latest edition of US Capital Trends, also released this week, the industrial and apartment sectors posted the strongest activity in April relative to trends seen before the pandemic began. U.S. deal volume jumped in April compared to the slump a year ago at the onset of the pandemic.
To learn more about the data behind this article and what Real Capital Analytics has to offer, visit https://www.rcanalytics.com/.