Oracle, Adobe, Accenture Earnings Preview

Below, ETR recaps the datasets on leading vendors in the Enterprise Apps, Data Warehousing, Productivity Apps, Marketing, and IT Services sectors. This article is based on ETR's Spring Technology Spending Intentions Survey (TSIS), which captures where IT budgets are being invested, citing participation from 1,500 IT decision-makers. Below are specific excerpts from each vendor's TSIS report, originally published on April 16th, 2021.
Oracle
Oracle is seeing a growing portion of its Giant Public + Private customer base indicate plans to Decrease spend or Replace the vendor in 2021, dragging aggregated spending intentions lower. Market share continues to slide on an aggregated basis in our sample.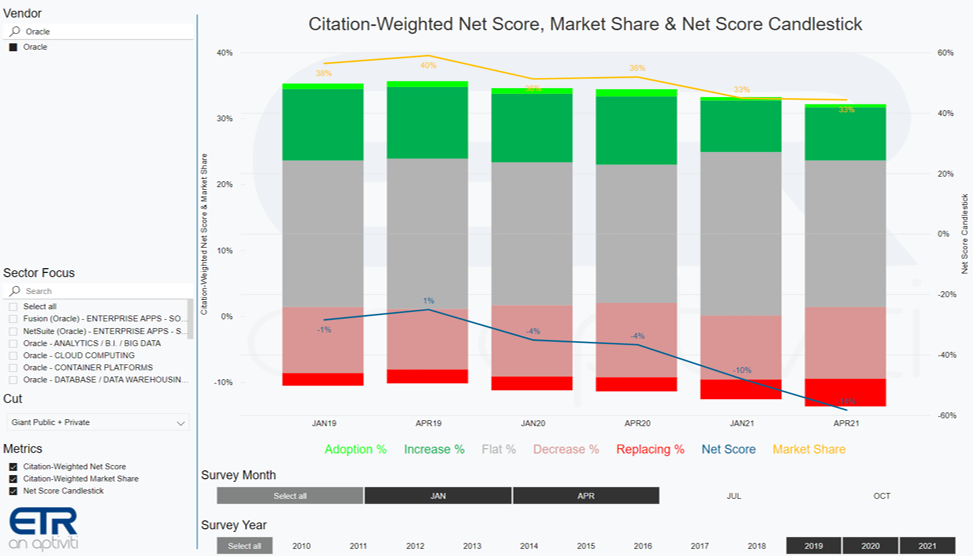 Fusion, NetSuite, and Taleo are seeing falling customer overlap and weakening spending intentions among Oracle's On-Prem Enterprise apps customer base, indicative of troubles in their SaaS customer migration.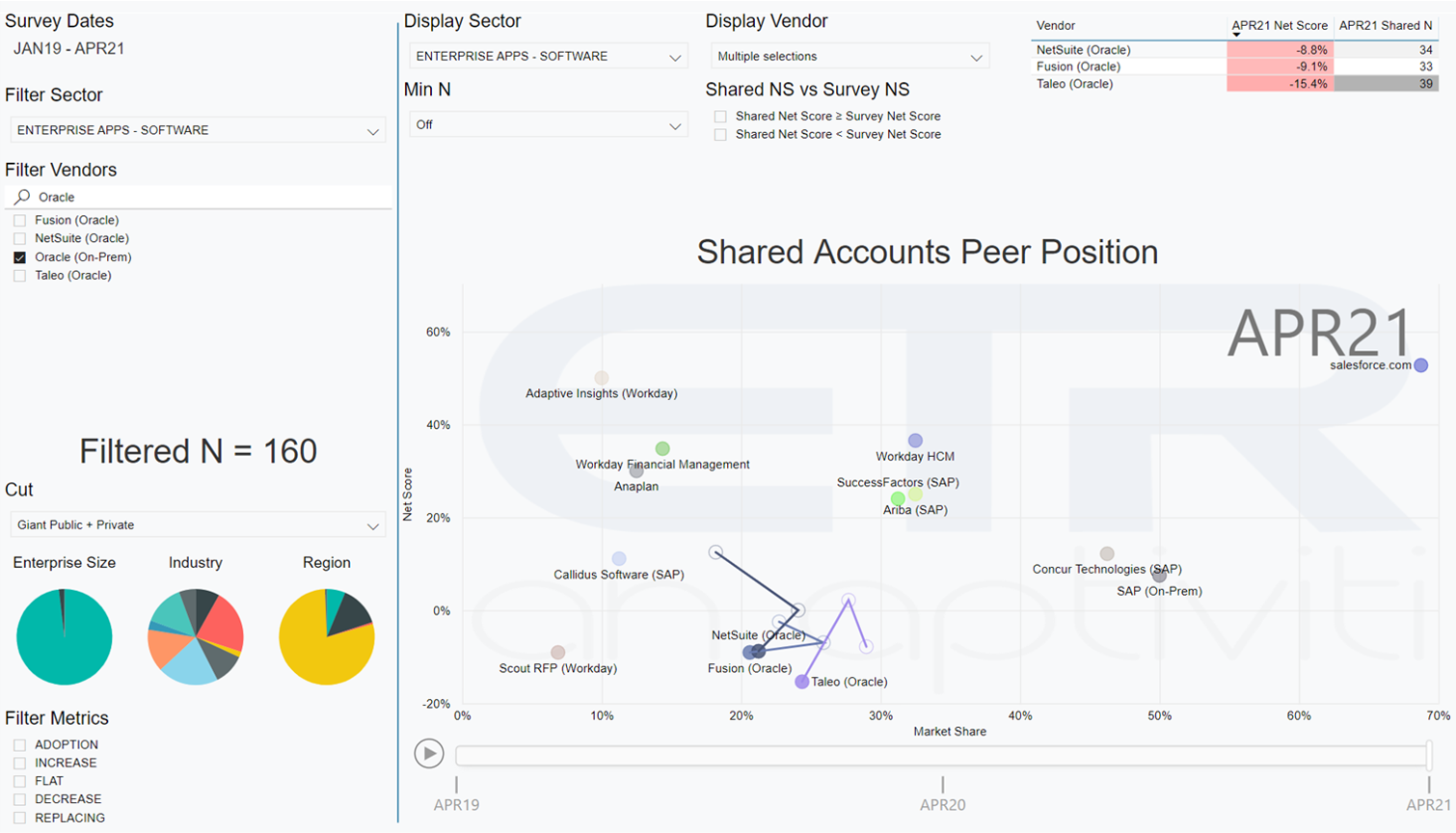 Adobe
Adobe is seeing notable y/y deceleration in Marketo's Net score among Giant Public + Private respondents and a contraction s/s as well. Similarly, y/y spending on Adobe within the productivity apps sector has also shrunk, though the s/s comparison shows a slight acceleration.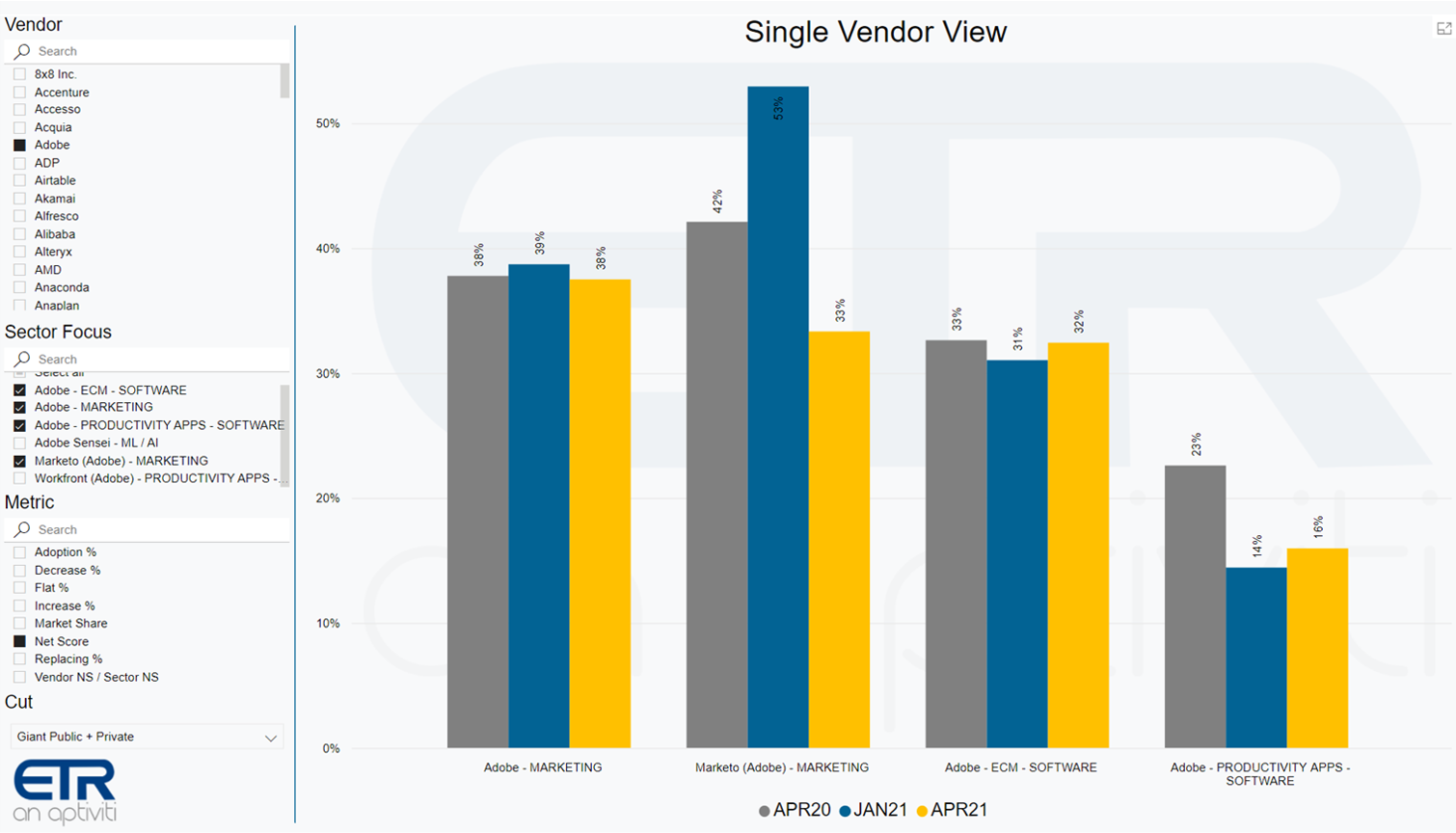 There has been a significant increase in Net score among most subsamples like the Education, Government, Indus/Mat/Manu, and Mid & Small industries. In contrast, International, S&P 500, Global 2000, Giant Public + Private, Health and Pharmaceuticals organizations indicate a slowdown y/y.
Accenture
Among all customers, net spend on Accenture has improved from our last survey and considerably higher than year-ago levels. Market share is flat vs. three months ago and notably below 2020 levels.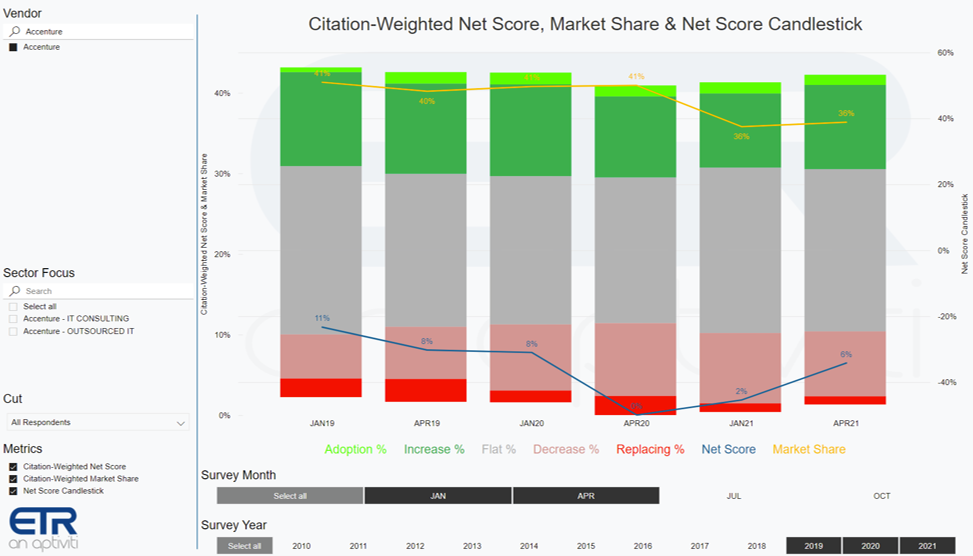 Within IT Consulting, Accenture is expected to see continued improvement in spending intentions within most of its customer accounts; However, Net scores remain lower vs. year-ago levels in its more extensive customer base. Spending intentions have not improved within Financials/ Insurance respondents.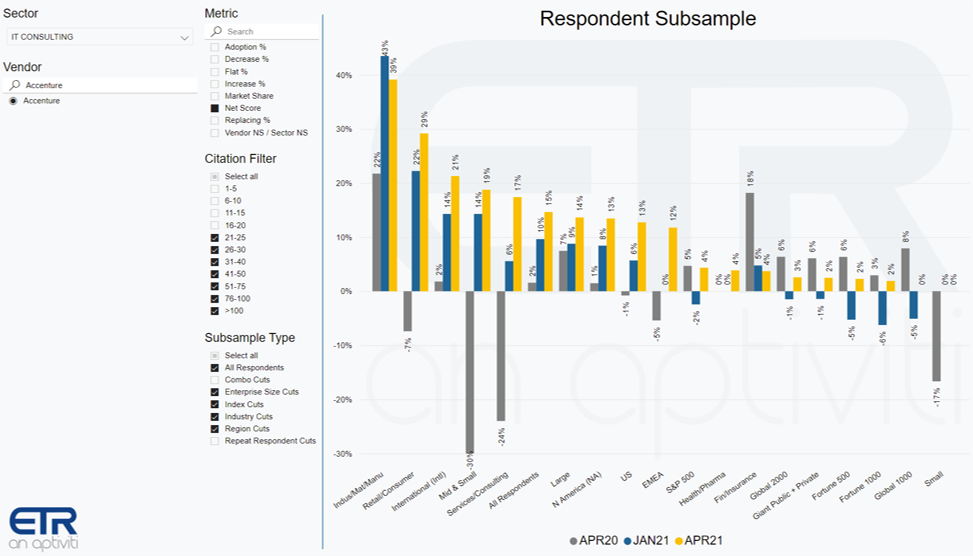 To learn more about the data behind this article and what ETR Research has to offer, visit https://etr.plus/.