London Public Transport Recovers to 60% but Square Mile at 23%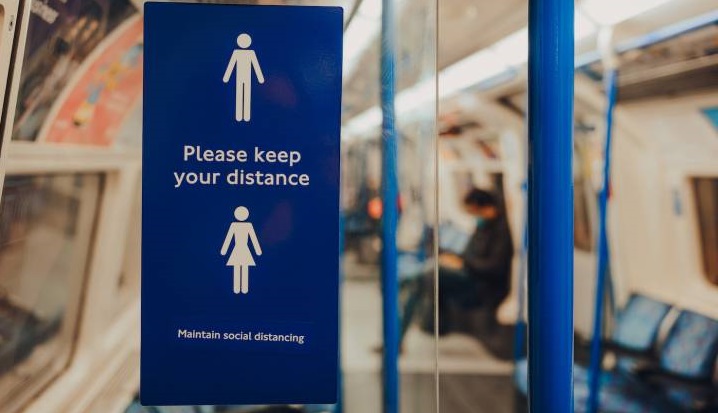 Usage of London's transport network – which includes TFL's tubes and buses – and overland commuter services has regained 60% of pre-pandemic levels as the country eases out of restrictions implemented during the last six months.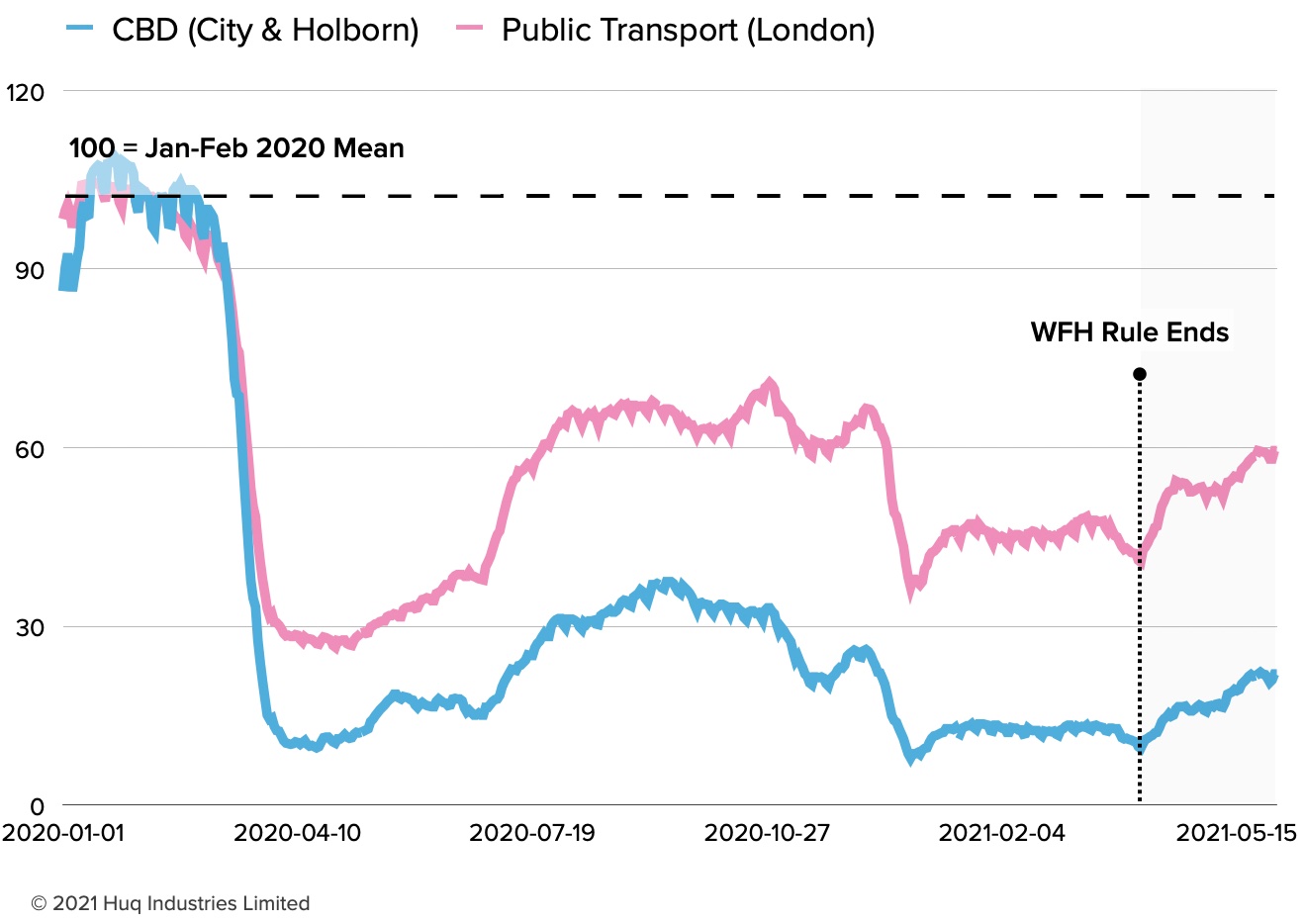 This high-frequency data, made available at just 48hrs behind real-time, is a proprietary output from Huq Industries, the leading provider of footfall, mobility, store visit and real economy data to professionals in finance, government, retail and real-estate.
London has lagged the UK across multiple measures since the crisis began in March 2020, and with so much invested across the capital, businesses are eager for the signs of recovery that this research provides.
The data also shows that increased public transport usage is not (yet) translating into a return to the ways that things were before. Central business districts including The City of London and Holborn show only a modest increase in footfall of 10% since lockdown ended and are currently track at just 23% of pre-pandemic levels.
This contrast serves as a measure of worker appetite to continue working from home – for now – and casts uncertainty on how soon the Capital will recover its historic shape. With the significance this holds for the shops, offices, transport and land that makes up the Central London economy, this indicator is one to watch closely.
To learn more about the data behind this article and what Huq has to offer, visit https://huq.io/.