2021 Gaming Spotlight: The Trends You Need to Know Across Mobile, Console, Handheld and PC/Mac Gaming
Mobile Saw 50% More Consumer Spend Than All Other Forms of Gaming Combined at $120 Billion in 2021
Mobile gaming is driving the entire global gaming market with consumer spend set to surpass $204 billion in 2021 across mobile, console, handheld and PC/Mac gaming. Top grossing games like ROBLOX and Genshin Impact feature cross-play features demonstrating that cross-platform connectivity and the ability to share progress and play across different platforms are not just novelties, they may prove essential for long term growth.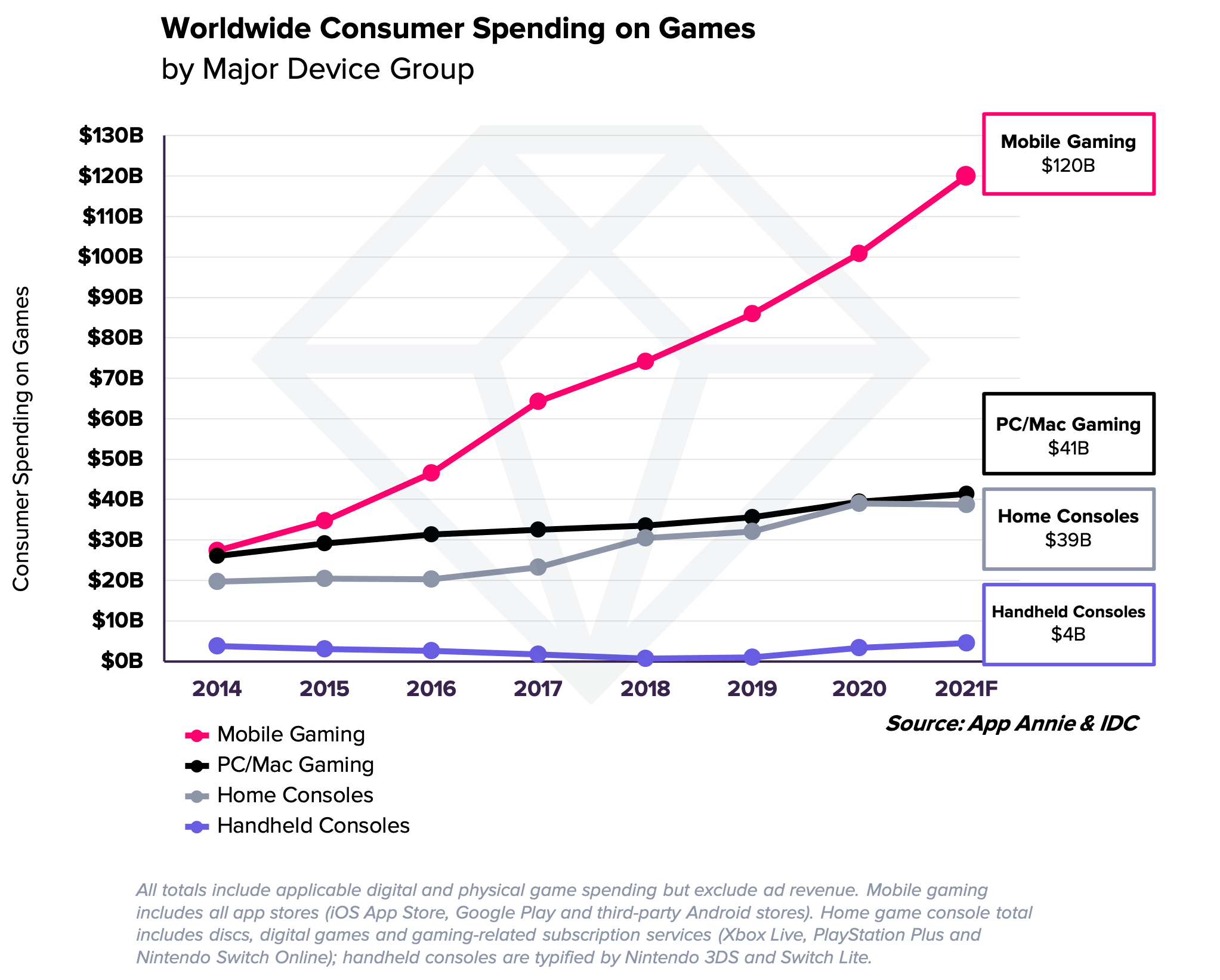 Mobile Gaming: No Signs of Slowing Down
Over 1 year into the COVID-19 pandemic, demand for mobile gaming has remained strong with no sign of slowing down. Globally, users downloaded 30% more mobile games per week in Q1 2021 than in Q4 2019, clocking in at over 1 billion game downloads per week. We've also seen consumers spend more than ever before on in-app purchases in mobile games. In Q1 2021, consumers spent $1.7 billion per week in mobile games, up 40% from pre-pandemic levels.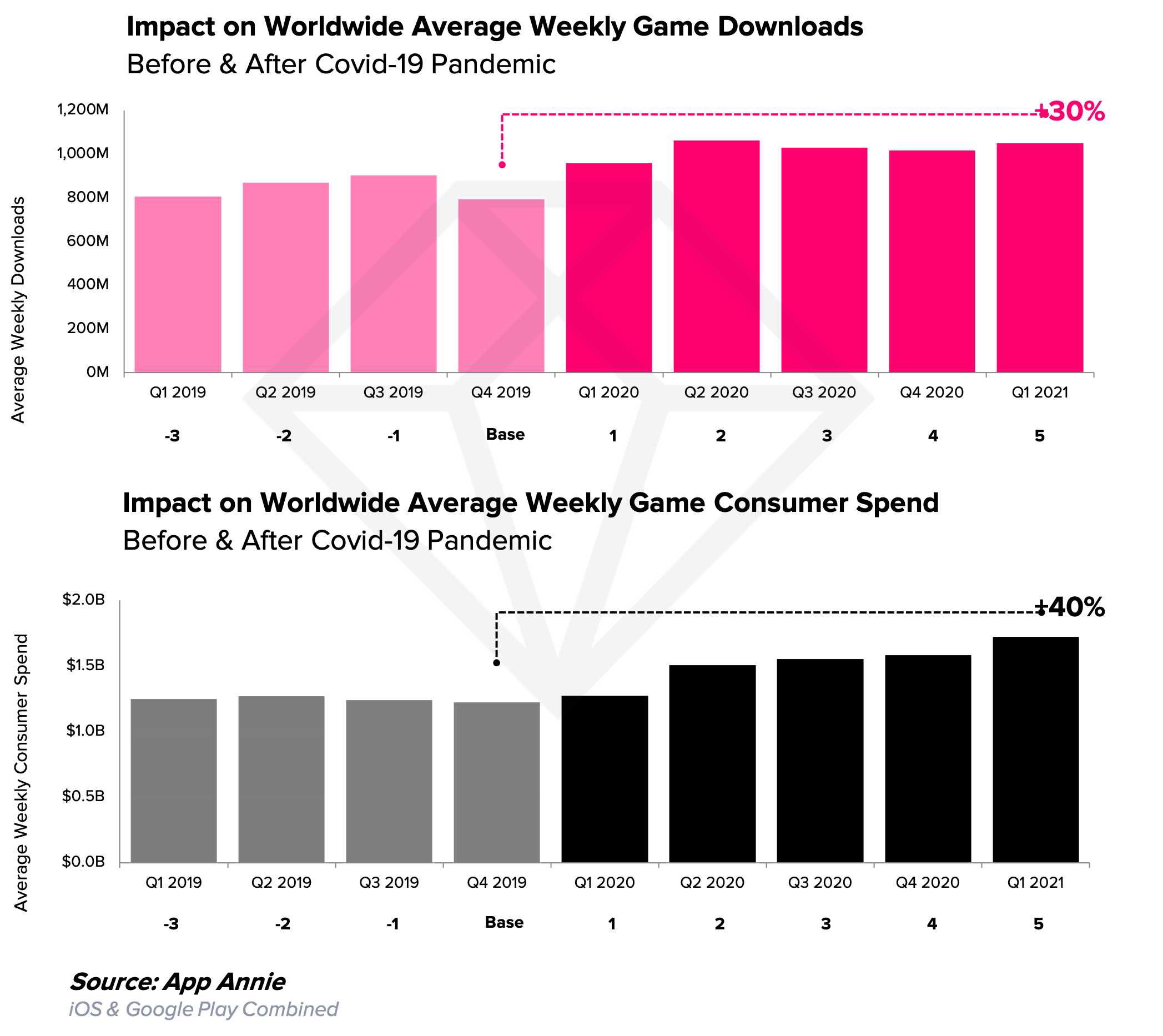 Consumer Sentiment Varies Among In-Game Ads by Format and Frequency
Mobile advertising is a popular monetization mechanic for casual mobile games — where the cost is shifted from the consumer to advertiser. Within in-game advertising consumer sentiment differs by ad format and ad presence within games, with US gamers preferring rewarded video ads by far, and gaming genres that show fewer ads.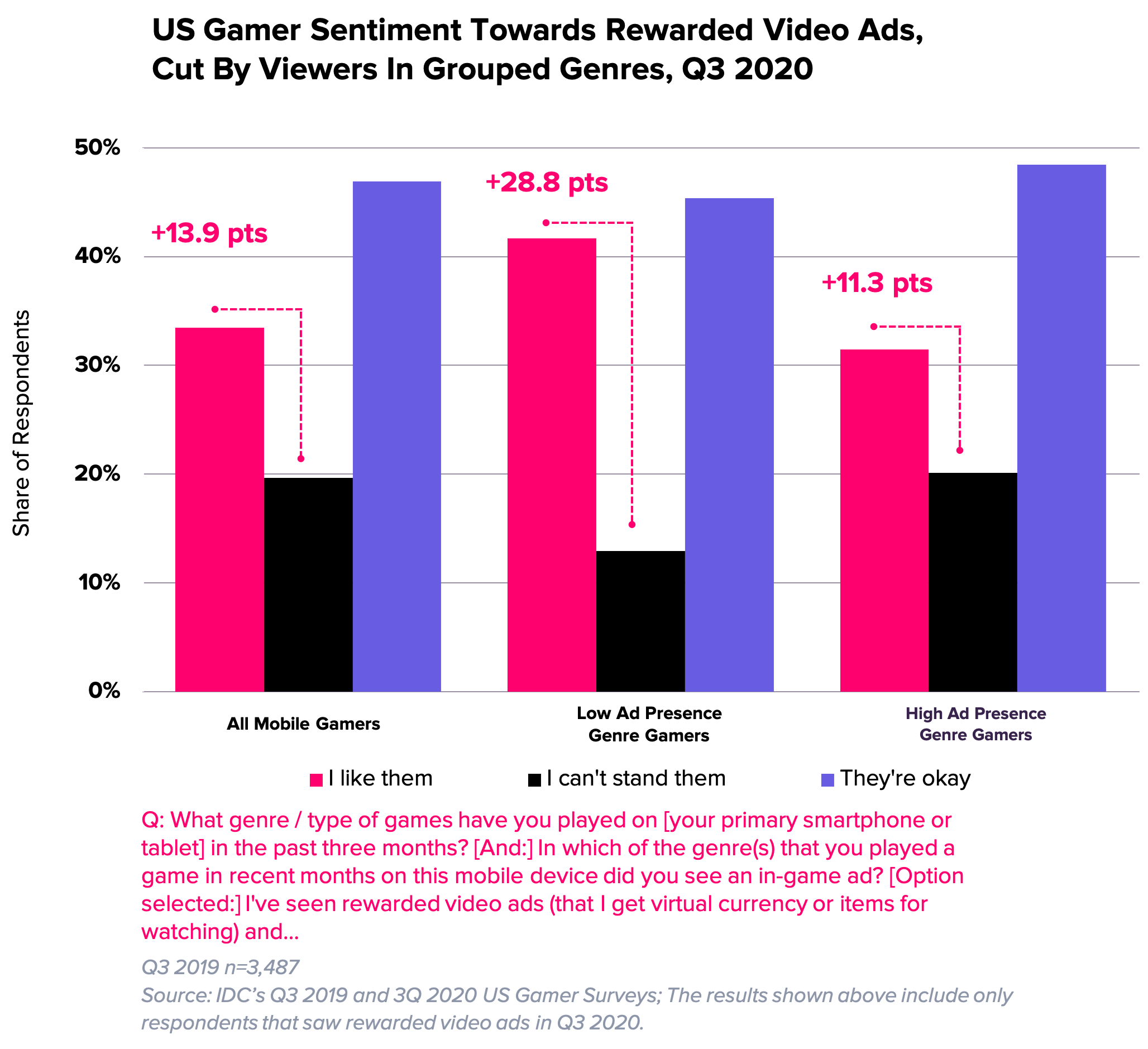 To learn more about the data behind this article and what AppAnnie has to offer, visit www.appannie.com.