Peak Travel Time on TFL Shifts to the Evening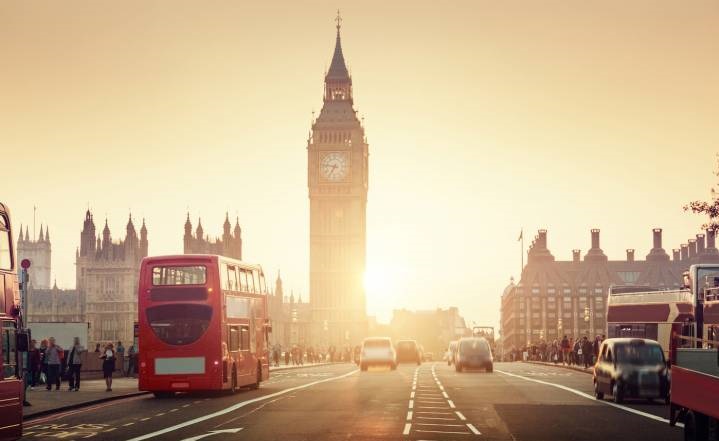 To work from home, from the office or both. The jury is still out. Large cities like London depend so much on the commuter market. How soon historic commuter patterns return – if at all – is very significant for the local economy.
Average Daily Journeys on TFL's London Network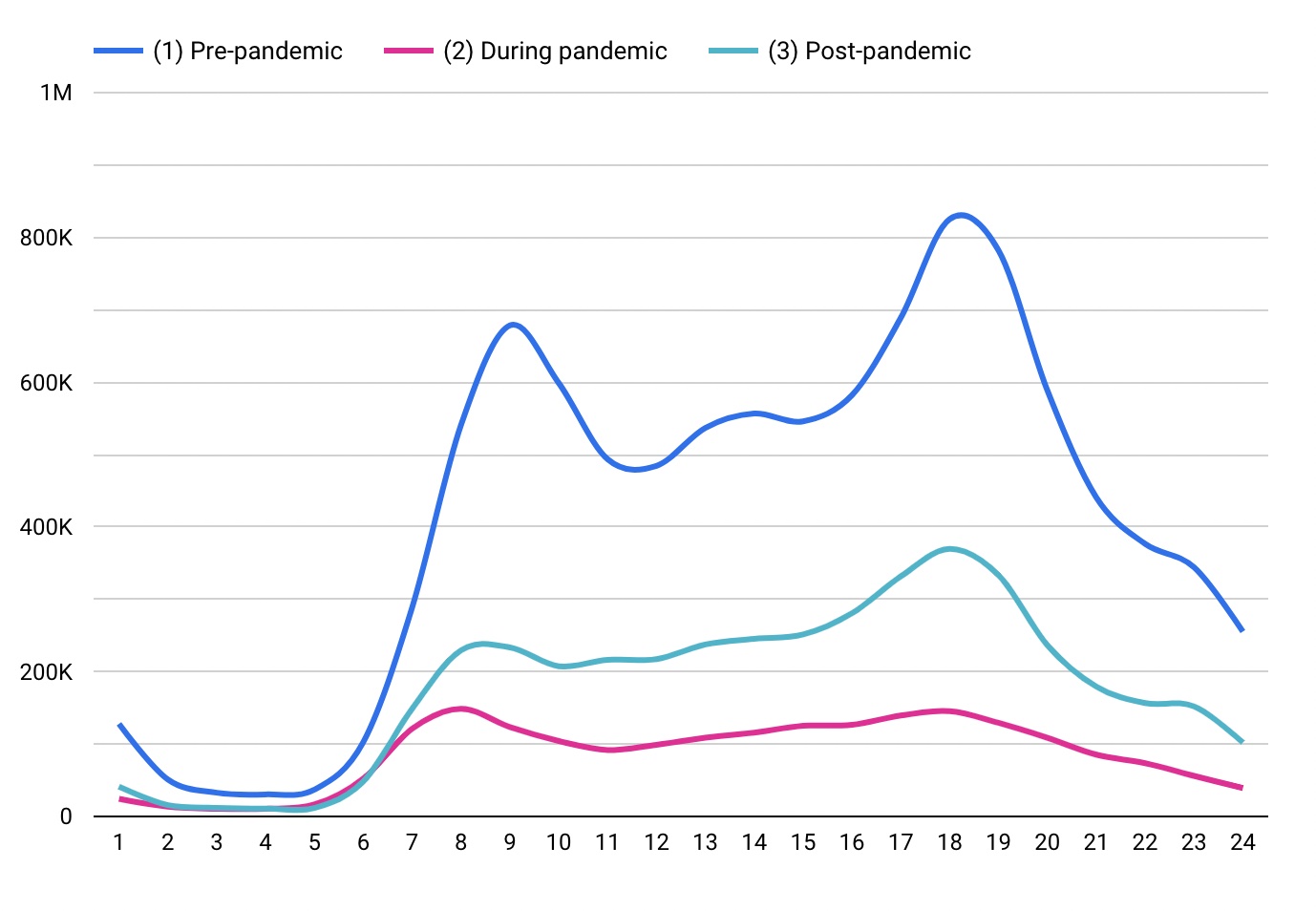 Earlier this week we looked at the rise in daily trips into the Square Mile from towns in Essex. Some tantalising indications emerged. Today we look at peak travel times on TFL's Greater London network and measure how the profile has changed.
Before the pandemic peak travel times were 9am and 6pm. Those hours represented 5.8% and 7.4% of journeys. During the pandemic the morning peak moved an hour earlier to 8am (6.3%). The evening peak became 5pm with 7% of journeys. The peaks were also much more even – a difference of 0.7% versus 1.6%. That's a reduction in profile of 50%.
Hour of Day Profile for TFL's London Network

Since restrictions eased in 2021 a new form has emerged. The now peak lists to the 6pm by a significant amount. It now accounts for 8.5% of daily journeys. As for the morning peak, well – there isn't one. 9am now represents 5% of travel which is the least of the working day. That's a 5-fold increase in evening travel share compared to 2019.
What can we learn from these outcomes? Mobility in London may have increased since restrictions ended, but it's not for work. In a recent article we found public transport usage had recovered to 60% of previous levels. Footfall in the Square Mile had recovered to only 23%.
This contrasts with a vibrant leisure market in Soho, Marylebone and elsewhere. The strength of the evening peak reflects this motive. The lack of morning traffic suggests apathy for the daily crush. At least the population is moving again – and that's a start.
To learn more about the data behind this article and what Huq has to offer, visit https://huq.io/.