The Meghan Markle Effect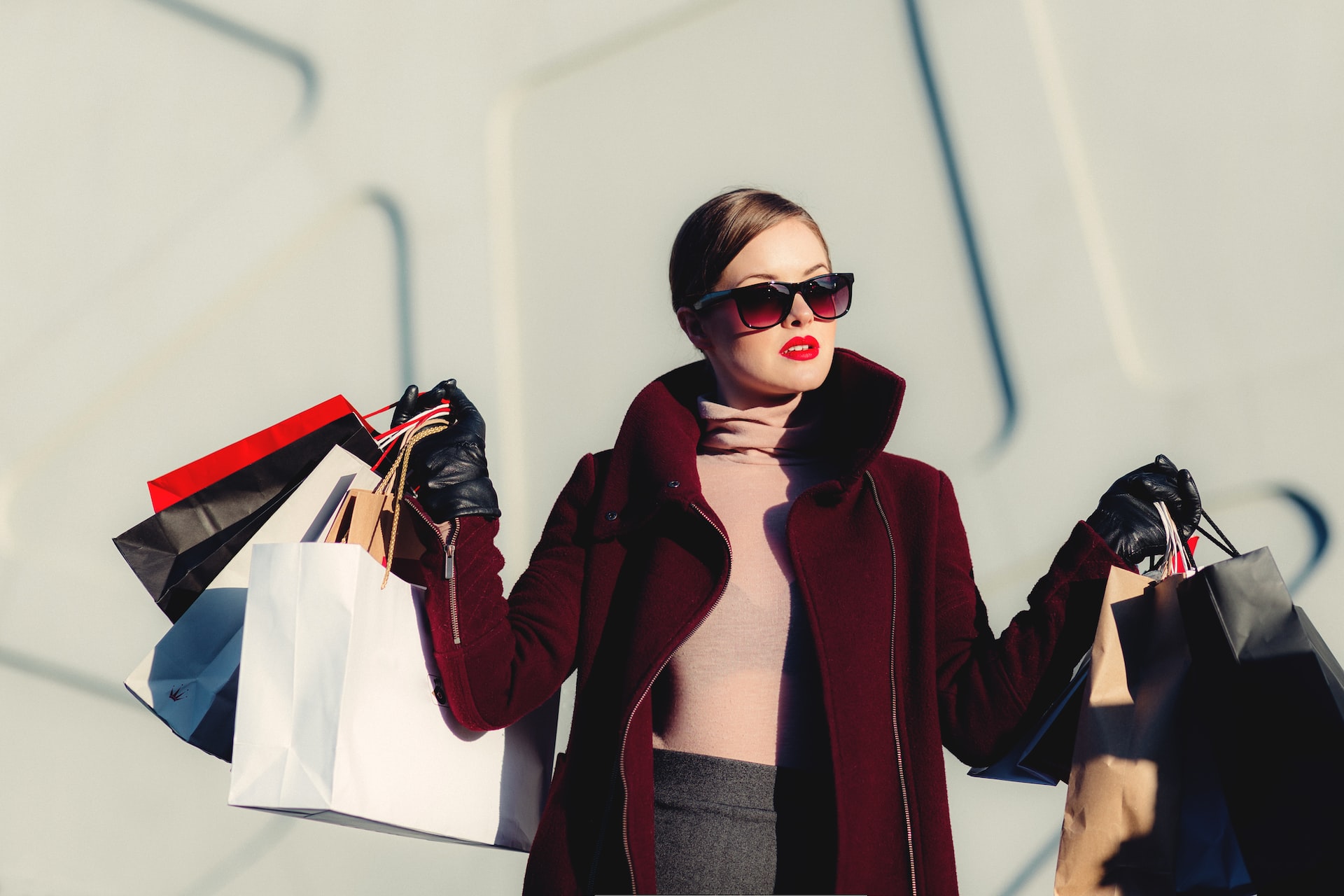 Meghan Markle, the former Suits actress and Duchess of Sussex, is a favorite feature for tabloids in both the US and UK. Her fashion choices are especially of interest, and items she is seen wearing often sell out on the retailers' websites soon after she is photographed wearing them. But how much of a sales boost are these shops really getting? And does a sighting produce more interest in the US or UK? In today's Insight Flash, we look at whether US or UK shoppers are more likely to be influenced by Royal fashion trends, and which demographics in the US respond the most.
Meghan Markle Fashion Sightings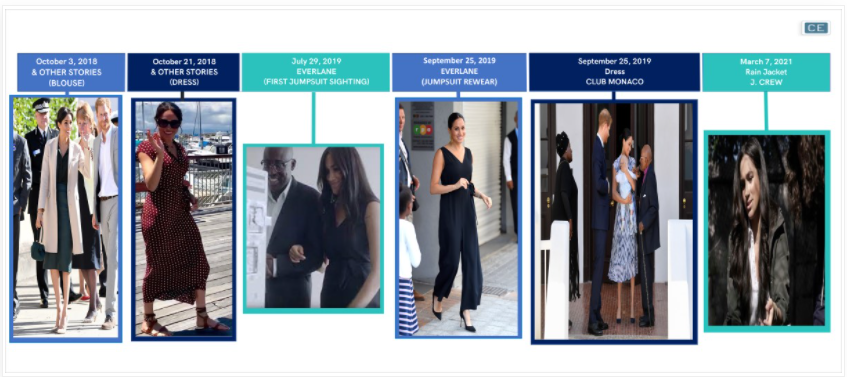 In general, both US and UK shoppers seem to respond to the Duchess's fashion looks. In the US, the strongest responses were to her & Other Stores Blouse and the second time she wore an Everlane Jumpsuit, with transactions jumping ~25% in those weeks versus the prior period. In the UK, the strongest response was to a Club Monaco Dress she wore in South Africa, with transactions up almost 60% after the appearance. Both & Other Stories outfits had a still-strong, but more muted, reaction in the UK with transactions up ~10% in the weeks after the respective sightings.
Sales Impact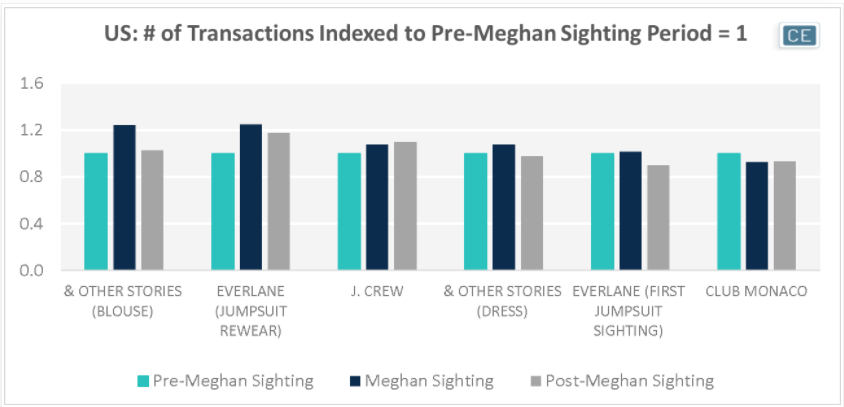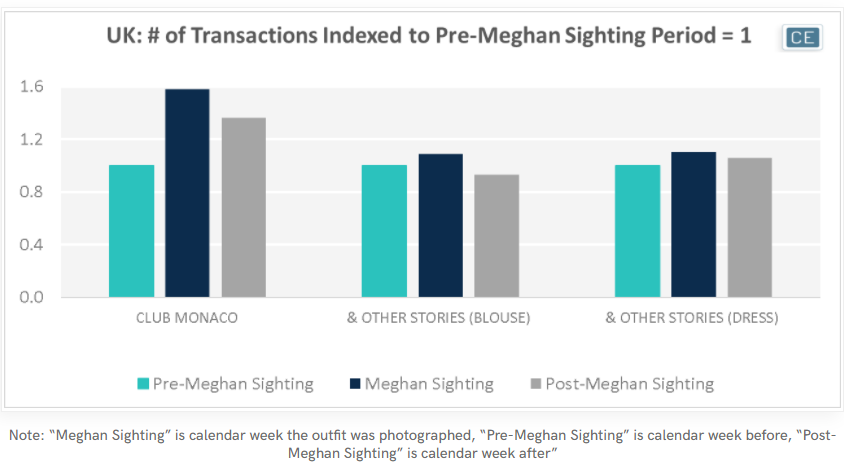 One interesting impact of celebrities being photographed in a brand's clothing is that it can bring in a new shopper base that may have previously been less likely to shop there. For Meghan Markle's wardrobe choices, certain US shoppers do seem to be more susceptible to trying to copy them than others. Everlane saw a large increase in 35-44 year olds shopping there the first time Meghan Markle wore their Jumpsuit, and a smaller increase when she rewore it a second time. Club Monaco saw a jump in 18-24 year old copycats trying to mirror Meghan's Dress. Meanwhile, & Other Stories saw more older shoppers making a purchase after the Duchess wore their Blouse and their Dress. This implies that the benefit from a celebrity sighting isn't necessarily attracting a specific demographic, but rather advertising a brand more generally and increasing awareness across a broader shopper base.
US Demographics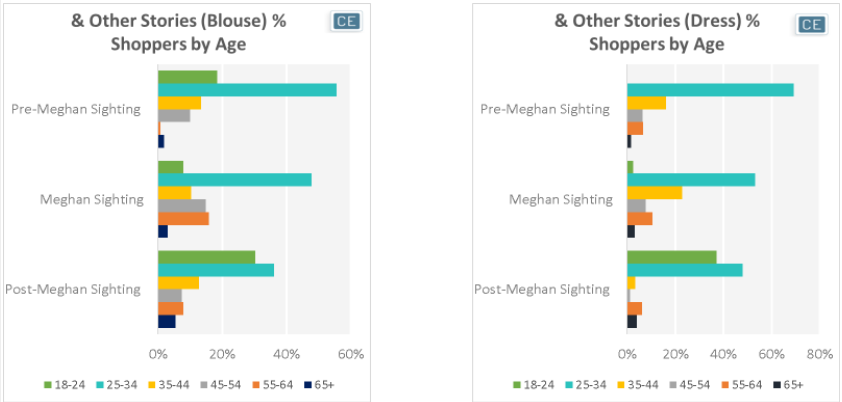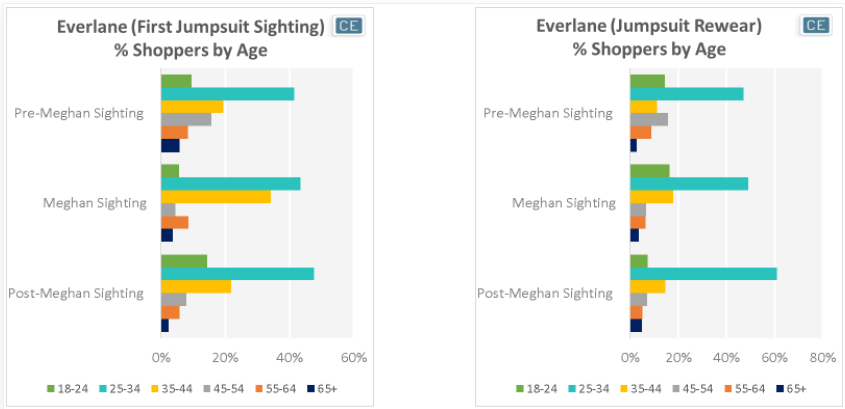 To learn more about the data behind this article and what Consumer Edge Research has to offer, visit www.consumer-edge.com.