Chart: Australian Commercial Yields by Deal Price Tier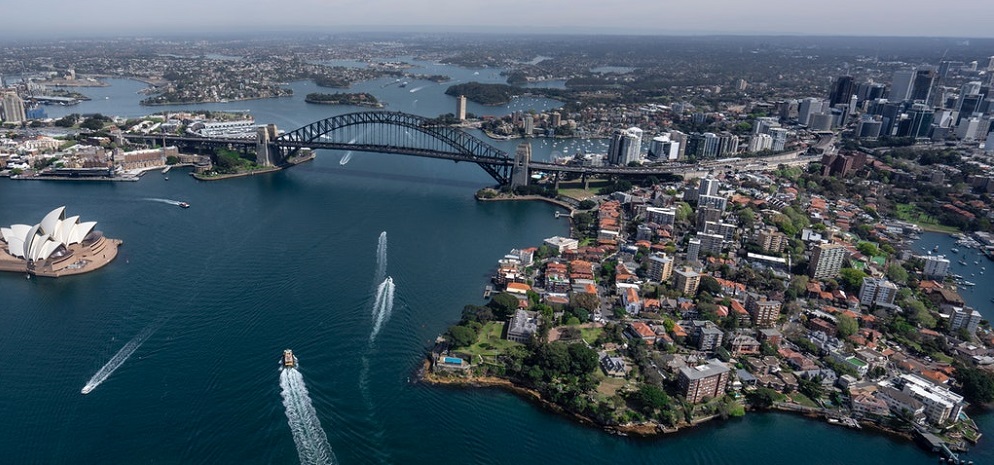 Australia's industrial sector is going through an extended purple patch, so it comes as little surprise that yields are trending down across all price brackets. Still, the more significant industrial deals have seen yields compress more so than the smaller end of the market, as investors appear willing to splash out to secure a premium offering. Yields on transactions in excess of A$100 million are now trading at an average of 4.8%, down from 6.3% just two years ago.
For the retail sector, smaller properties such as neighbourhood shopping centres have been in high demand recently, resulting in significant yield compression. Convenience retail, in particular, has been a beneficiary of the current pandemic, resulting in yields falling sharply in the last 12 months. Larger properties, such as sub regional shopping centres, are also exhibiting yield compression, albeit only slight. Still, this is a welcome improvement for a subsector that has struggled in recent years.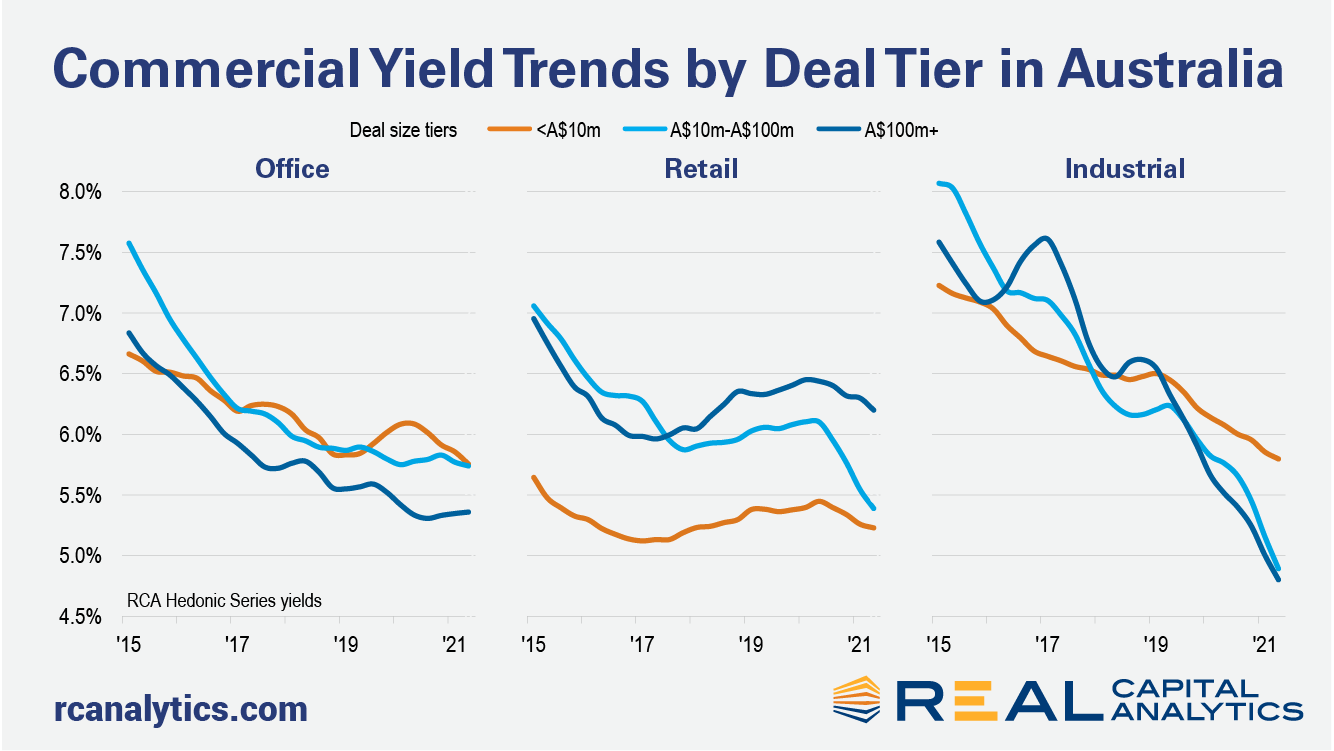 To learn more about the data behind this article and what Real Capital Analytics has to offer, visit https://www.rcanalytics.com/.