Can Video Stream Continue Full Steam?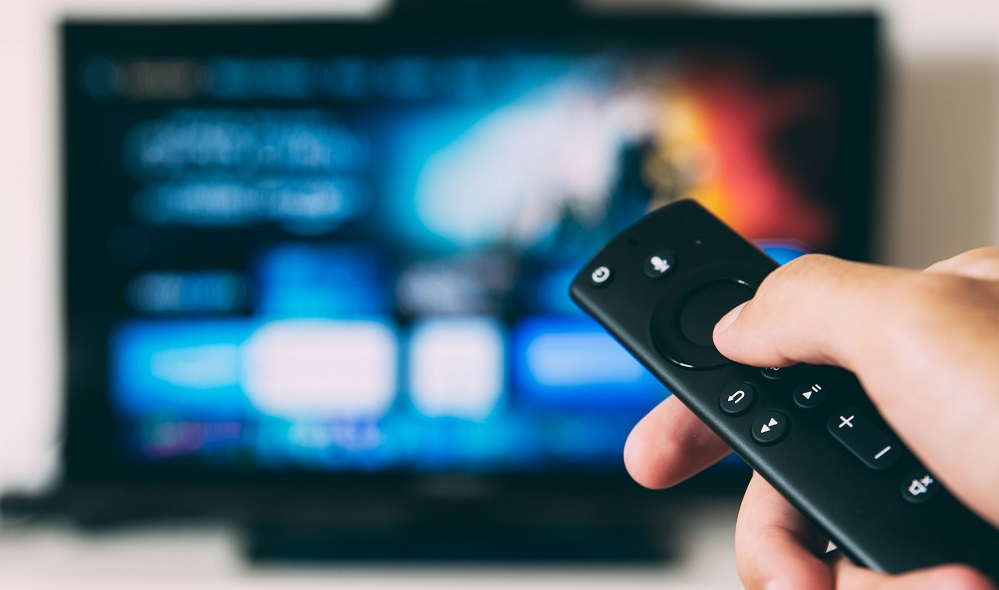 Video streaming services have benefitted from a wave of content becoming available on home devices at the same time it's been released in theatres. But as more delayed blockbusters such as the finally released No Time to Die James Bond movie come to the big screens, will viewers be lured away from the comfort of their couches? In today's Insight Flash, we look at Video Streaming trends in the UK and US to see where the market currently stands, including doing a deep dive into US cross-streaming rates.
Since 2019, a burst of new services has grown the number of Video Streaming transactions per month on both sides of the Atlantic. Although UK growth was faster at the beginning of 2019, US transactions rose around holiday time possibly due to stronger end of year content, but also likely due to the launch of the popular Disney+ service. Both markets saw an increase in streaming transactions during their respective quarantines, but UK streaming transactions have returned to pre-pandemic levels while US transactions have held steady since the beginning of 2021.
Subindustry Trends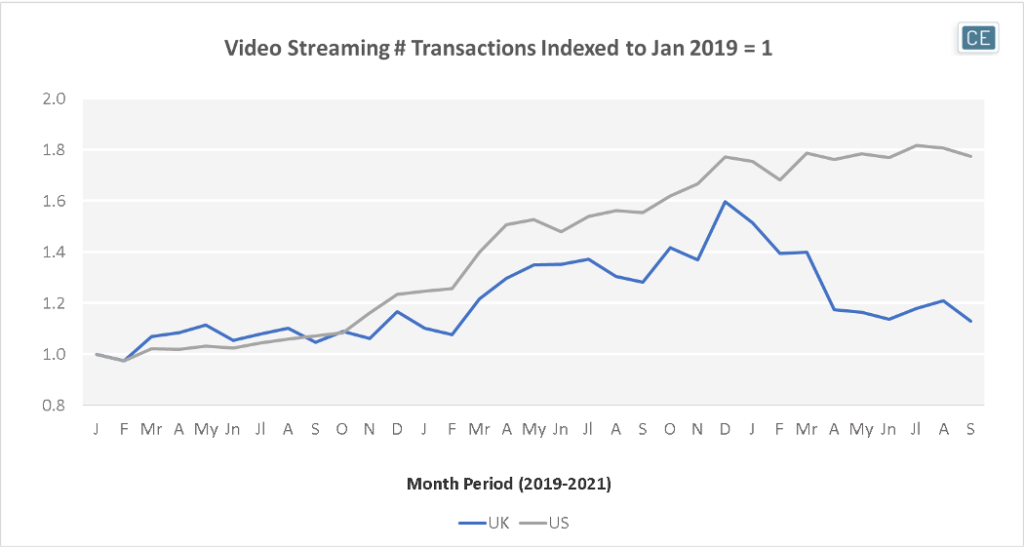 Netflix has been the leading service in both the UK and US, with the highest share of transactions every month in both markets. Although share declined in the UK during the onset of the COVID-19 pandemic as customers subscribed to multiple services, it has since recovered. In the US, a proliferation of new services has meant that Netflix is getting a smaller share piece of a growing pie. Paid transactions for Amazon Video on Demand were the second-most popular in both geographies as well. In the UK, Amazon's share has been steadily increasing while in the US share has been flat with the exception of pandemic-related spikes. It should be noted that Disney Plus's transaction share in both markets may understate its popularity as annual subscribers only make one transaction every 12 months.
Market Share: Top Streaming Services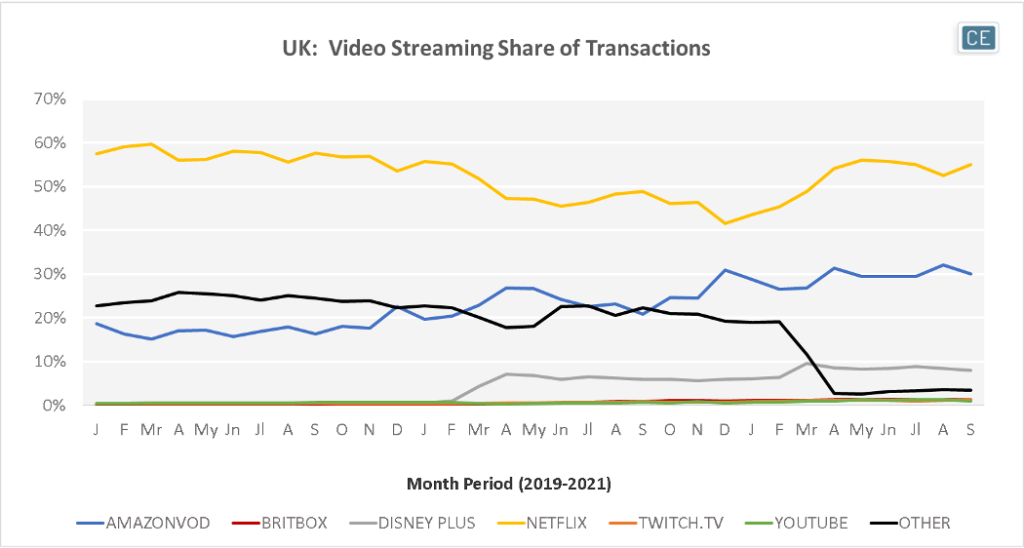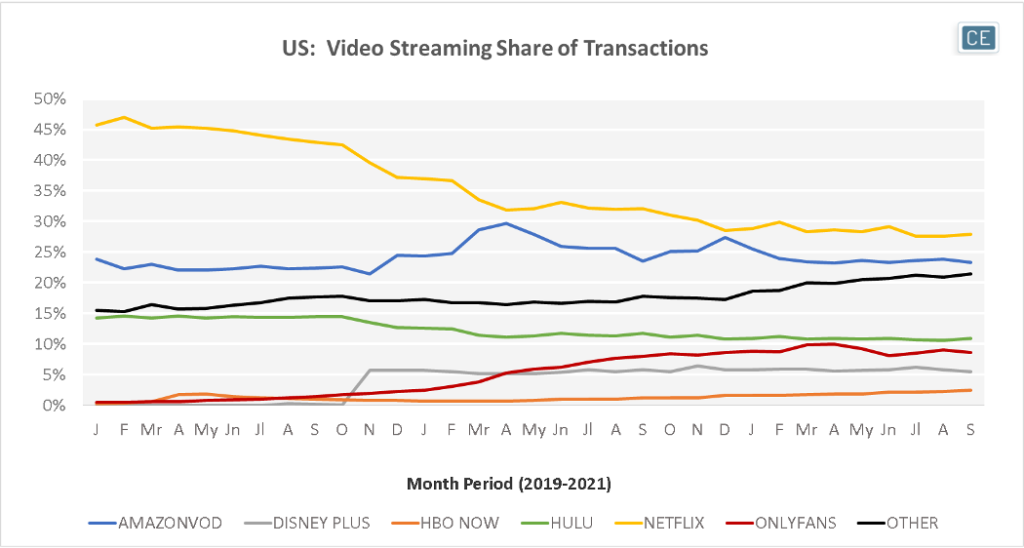 A larger market overall means that even services with shrinking share can still succeed. For instance, in the last year 42% of Hulu subscribers also paid for Netflix, as did 40% of Disney Plus subscribers, 39% of HBO Now subscribers, 33% of Amazon Video on Demand purchasers, and 22% of Onyfans users. These numbers likely understate some portion of cross-streaming from those who receive their services free through a telecom provider or share subscriptions with others in their household.
US Cross-Shop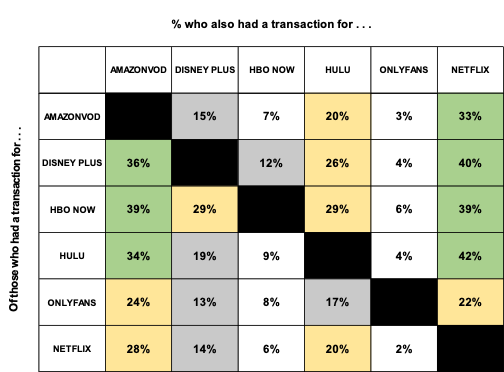 To learn more about the data behind this article and what Consumer Edge Research has to offer, visit www.consumer-edge.com.