Free Shipping Isn't Free for URBN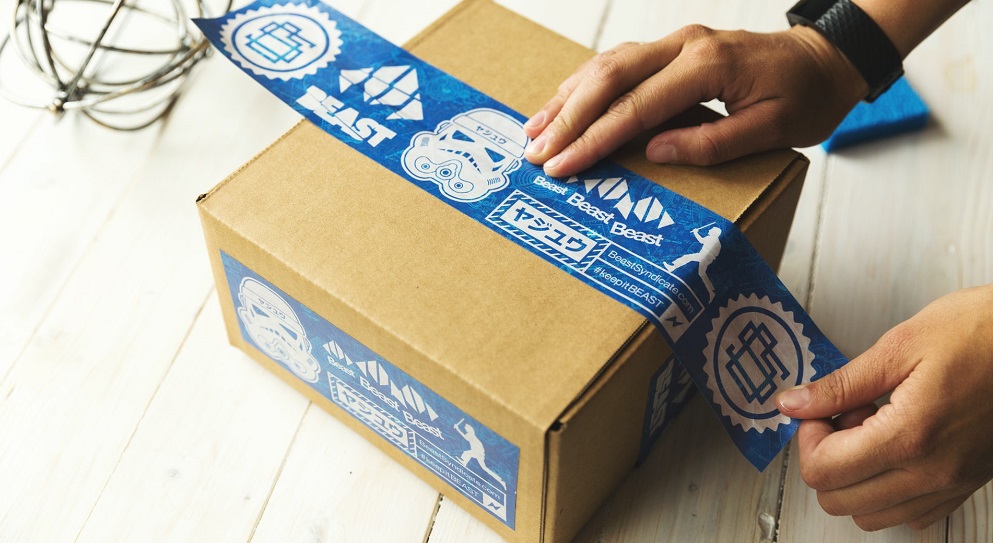 Over the last few years, free shipping has become table stakes for many online retailers trying to compete with Amazon Prime. These types of promotions can eat away at margins. But while the hope is that minimum order sizes for free shipping will spur order consolidation and larger baskets, is consumer behavior actually affected? In today's Insight Flash, we take advantage of shipping cost and item count breakouts in our CE Receipt data to analyze whether there is any relationship between shipping costs and type of order for the URBN family of brands – Anthropologie, Free People, and Urban Outfitters. This type of analysis will become even more relevant as the holiday season begins next month, leading up to free rush shipping in the days prior to Christmas.
For URBN, three different brands have seen three different historical trends in shipping costs per transaction. At the namesake lowest-end Urban Outfitters brand, shipping charges per order have been consistent throughout our data history. At mid-tier Free People, shipping charges began to steeply decline in Fiscal 2020Q4 (calendar November 2019 – January 2020). Anthropologie shipping spend has been declining for most of our data history, but showed an especially sharp drop in Fiscal 2021Q1 (calendar February 2020 – April 2020).
Shipping Spend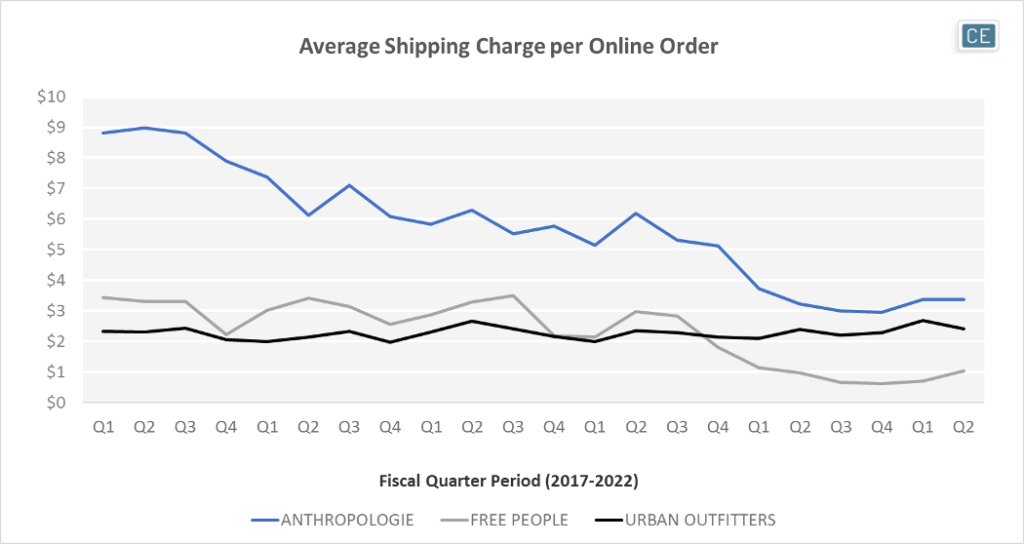 However, the shipping changes don't seem to be tied to any noticeable or consistent shifts in consumer behavior. If anything, average ticket declined y/y for Free People and Anthropologie at the same time shipping went down. Similarly, items per transaction declined with shipping declines. This could indicate that free shipping offers might not motivate shoppers to spend differently, but continue to be a drag on margin.
Shipping per Order versus Ticket per Order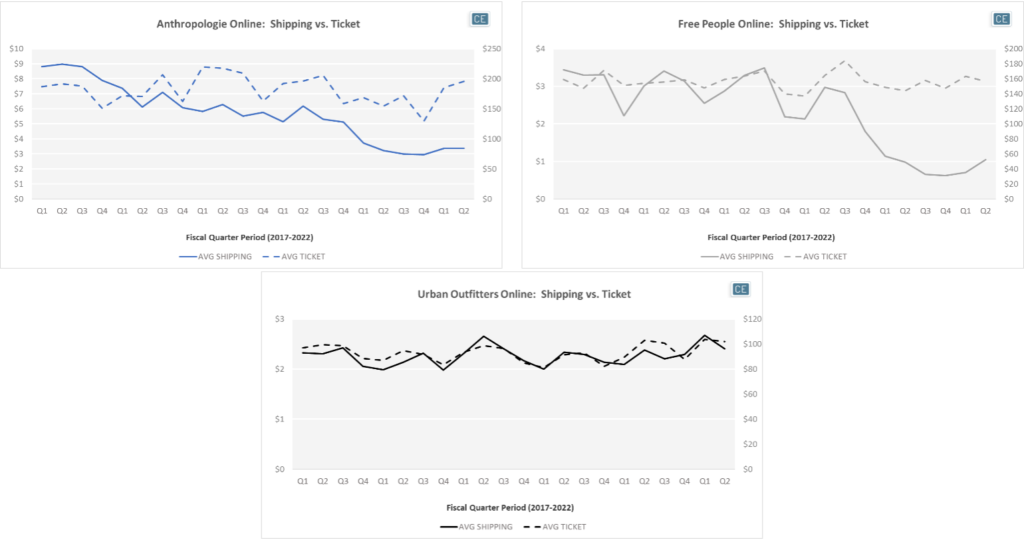 Shipping per Order versus Items per Order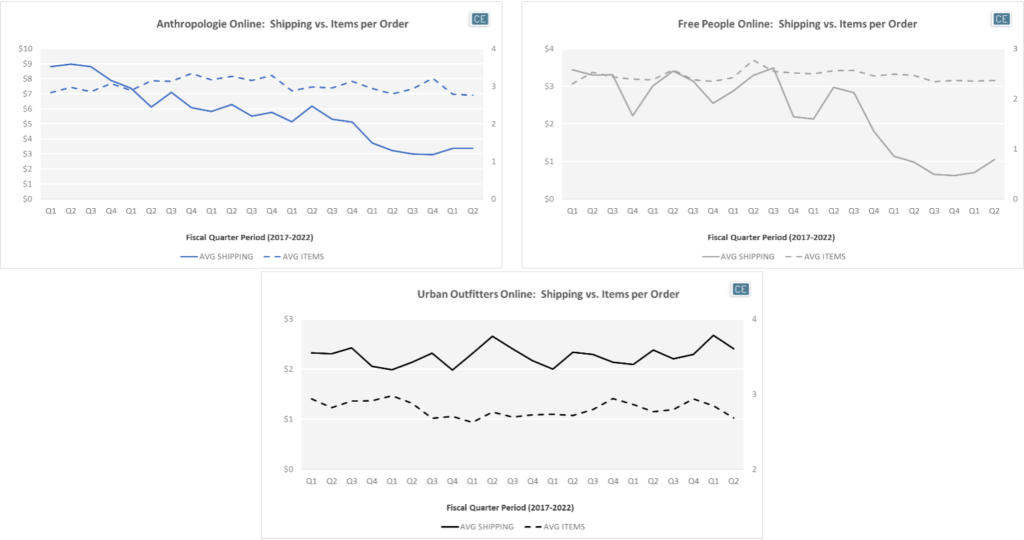 To learn more about the data behind this article and what Consumer Edge Research has to offer, visit www.consumer-edge.com.