Transaction data projected SFIX and RENT revenue ahead of earnings reports and now sees sales slowdown for Stitch Fix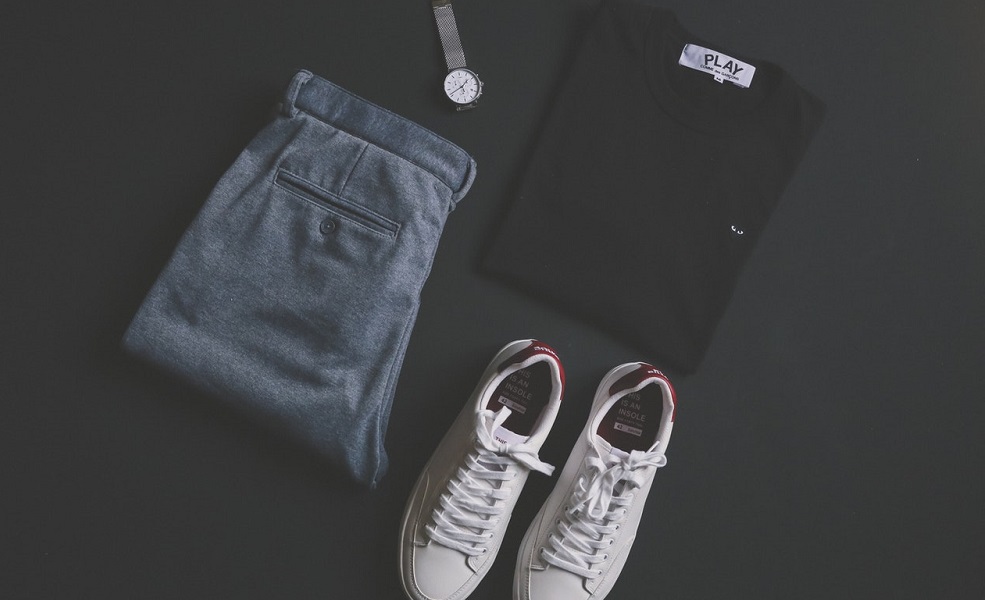 Last week, DTC clothing subscription companies Stitch Fix (NASDAQ: SFIX) and Rent the Runway (NASDAQ: RENT) released earnings reports showing strong revenue growth in the most recent fiscal quarter. Before these earnings reports were released, transaction data from Bloomberg Second Measure projected the quarter's revenue within 1 percent of each company's reported revenue. Our data also reveals that sales for Stitch Fix slowed down in November, the start of its new fiscal quarter.
Bloomberg Second Measure's scaled revenue projection beat consensus estimates for RENT prior to earnings report
Rent the Runway went public at the end of October 2021, and its first earnings report since its IPO has already surprised investors. On December 8, Rent the Runway announced that its reported revenue for FY2021 Q3 was $59 million. The mean consensus underestimated the newly public company's earnings by 13 percent. However, Bloomberg Second Measure's scaled revenue projections from October 31 forecasted Rent the Runway revenue of $59.7 million, coming within 1 percent of reported revenue.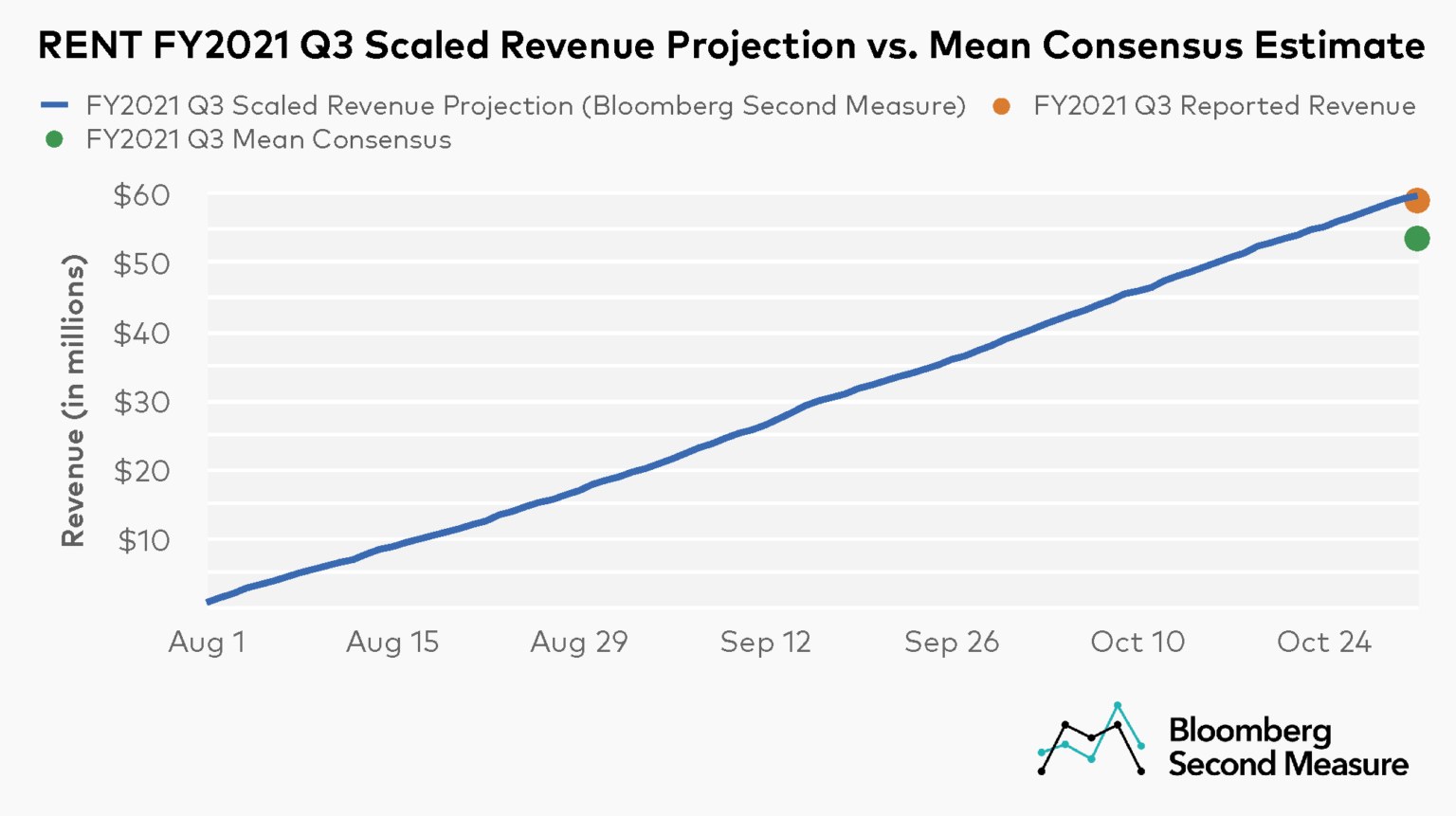 A look at sales trends over the past three years shows that the COVID-19 pandemic had an outsized effect on clothing subscription companies such as Rent the Runway. Rent the Runway sales declined 60 percent between February and April of 2020. From April 2020 to February 2021, sales remained at about half the level they were the previous year.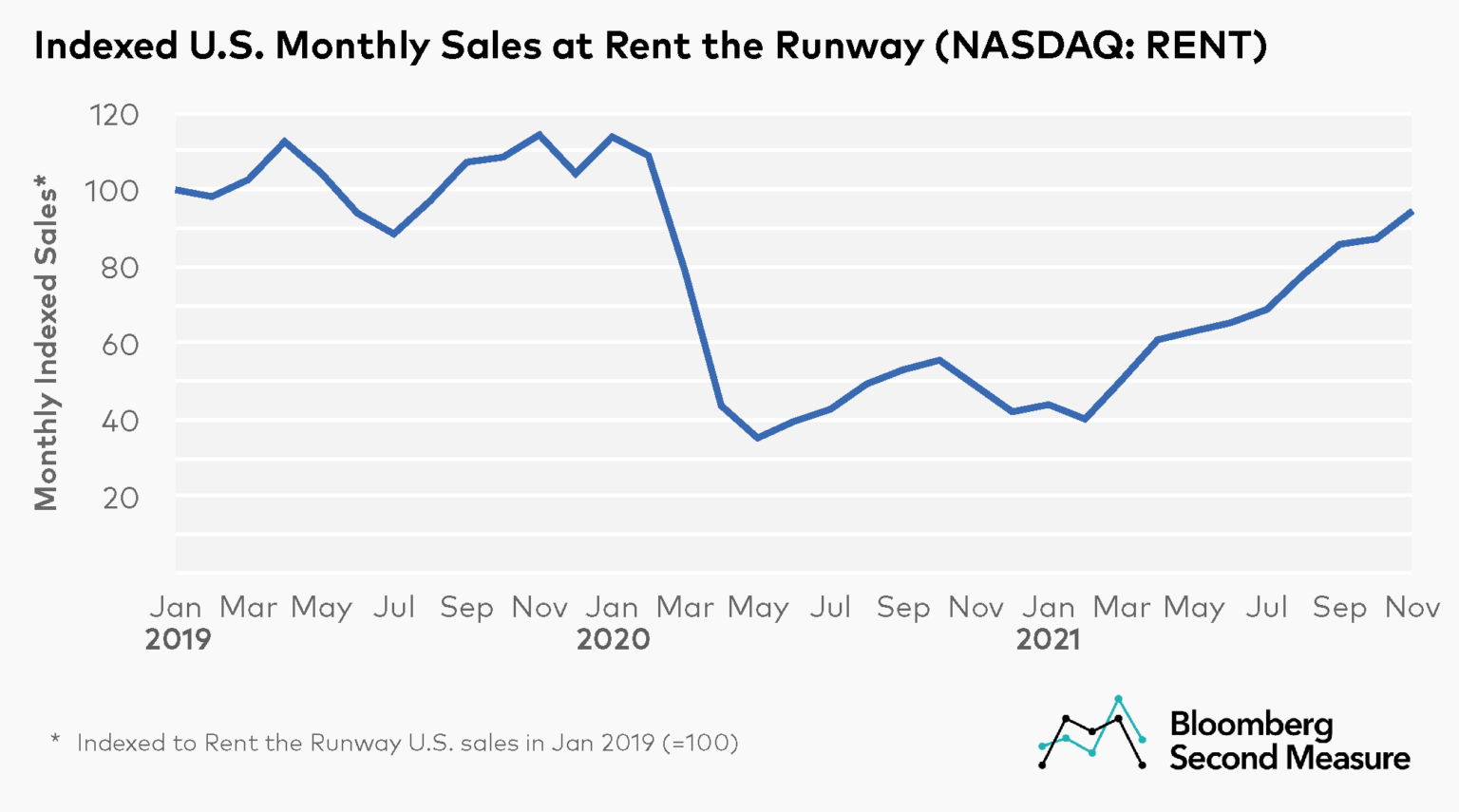 Sales for Rent the Runway began to pick up again in early 2021, as returns to the office and in-person events contributed to increased demand for clothing rentals. Rent the Runway has experienced consistent month-over-month sales growth since March 2021, but has not yet become profitable.
The company's sales have also not returned to pre-pandemic levels, despite the recent sales growth. In November 2021, Rent the Runway sales were 24 percent lower than they were in November 2019.
Transaction data also projected SFIX revenue in the most recent fiscal quarter, and now shows November sales decline
Similar to Rent the Runway, Bloomberg Second Measure's Stitch Fix revenue projection for the most recent fiscal quarter was within 1 percent of reported revenue. On December 7, Stitch Fix announced that its earnings for FY2022 Q1 was $581 million, beating the consensus estimate of $571 billion. Bloomberg Second Measure's scaled revenue projection from October 31 was $582 billion.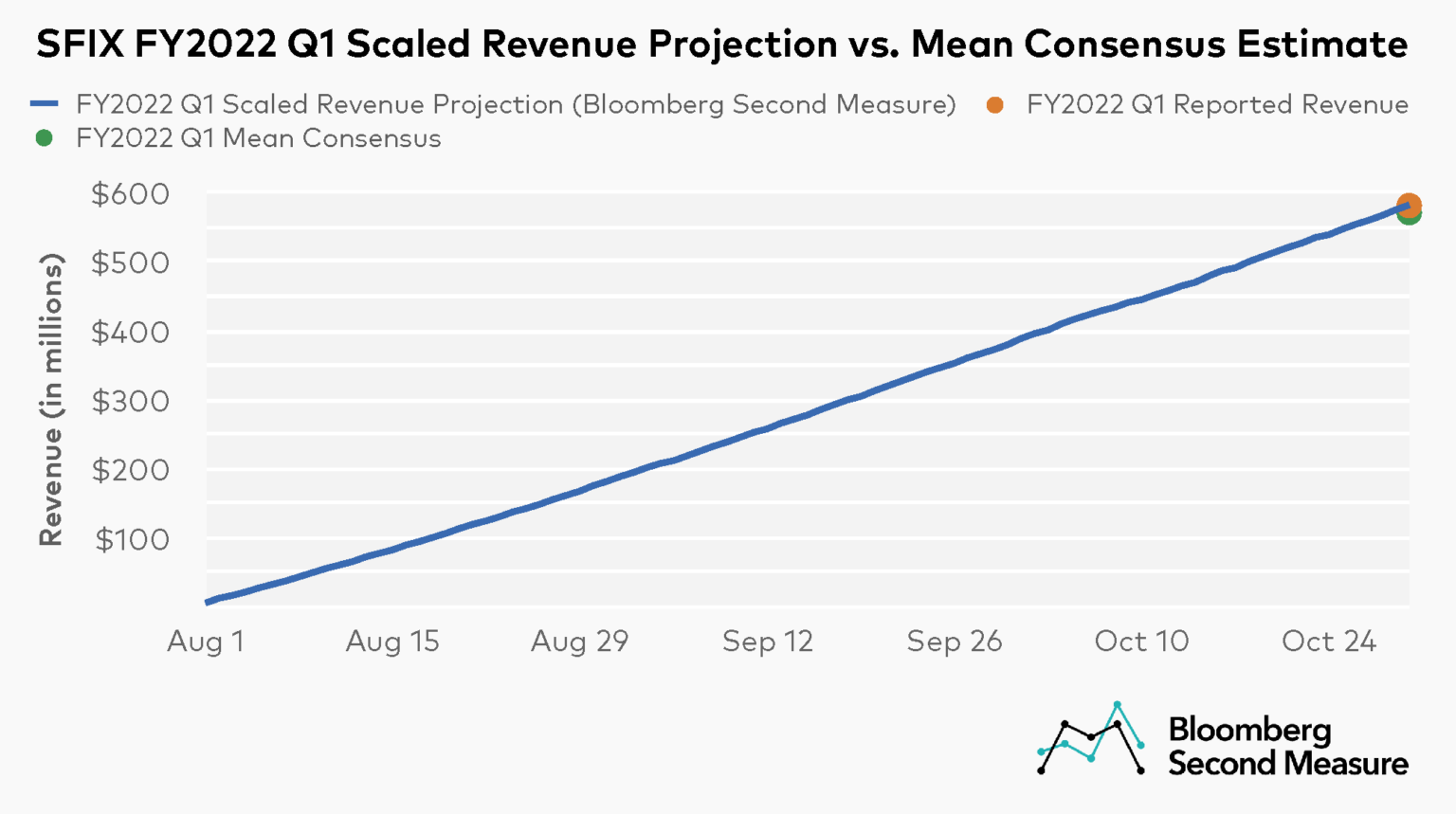 While Rent the Runway's sales are still gradually recovering from the significant drop that occurred at the onset of shelter-in-place orders, Stitch Fix has generally experienced strong sales growth throughout the pandemic. Stitch Fix's U.S. sales declined 41 percent between February and April of 2020, but bounced back to pre-pandemic levels by June 2020. The DTC fashion company has experienced positive year-over-year sales growth almost every month since June 2020. In October 2021 (the last month of the most recently completed fiscal quarter), U.S. sales at Stitch Fix were 13 percent higher than in October 2020.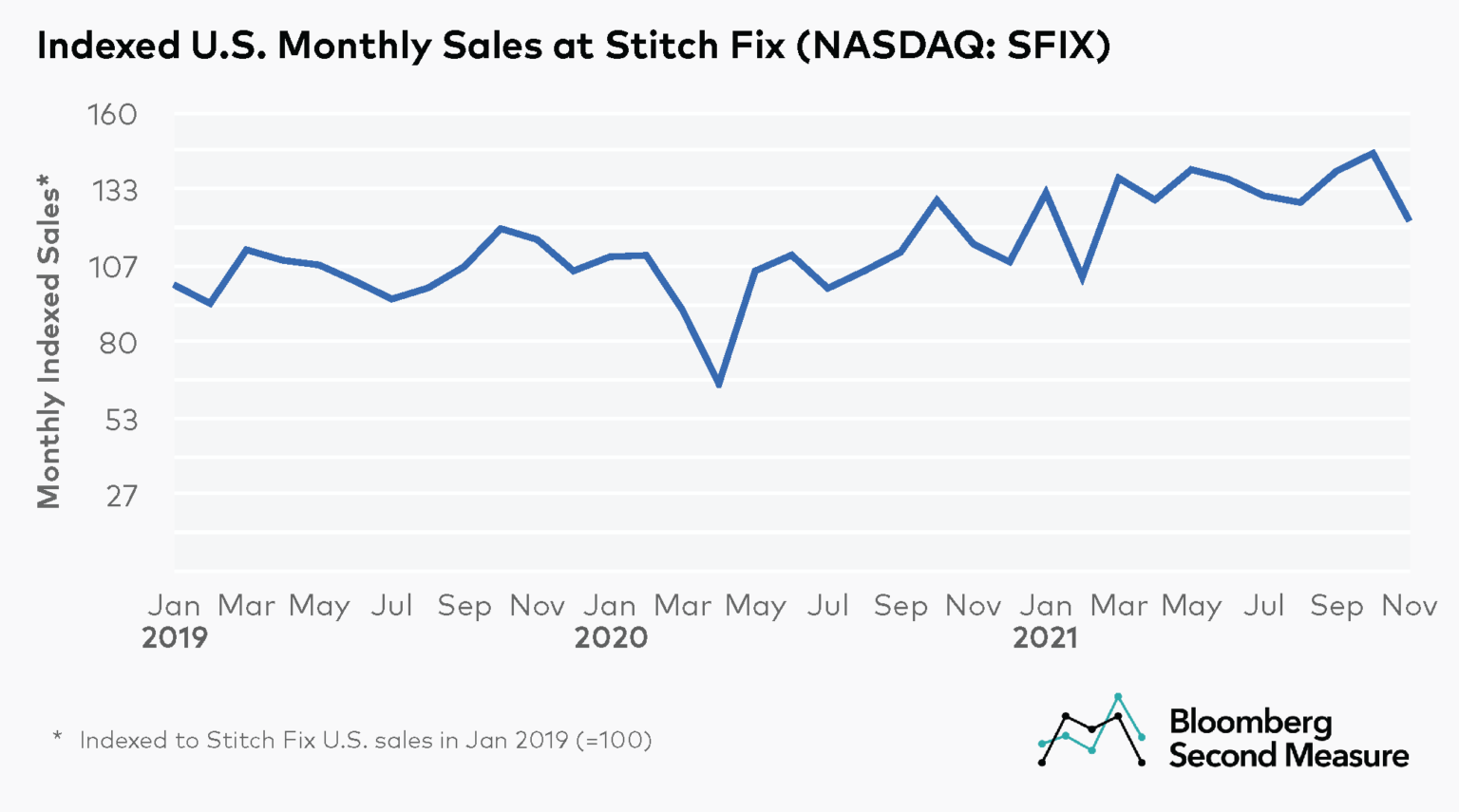 Despite strong sales growth in the previous fiscal quarter, Stitch Fix revised its FY2022 Q2 revenue forecast to $505 million – $520 million, down from the previous consensus of $585 million. Transaction data also shows that Stitch Fix's U.S. sales have slowed down at the start of this new quarter. More specifically, Stitch Fix's U.S. sales dipped 16 percent month-over-month between October and November of 2021. Additionally, the company's year-over-year sales growth slowed at the beginning of FY2022 Q2. In November 2021, sales increased 7 percent year-over-year, while the average monthly year-over-year increase over the past 12 months (ending in November 2021) was 27 percent.
SFIX and RENT are exploring new revenue streams as they seek profitability
Both companies are also experimenting with new revenue streams that don't use subscription models. Earlier this year, Rent the Runway launched a fashion resale platform that consumers can access without a subscription. In September 2021, Stitch Fix launched its new Freestyle feature, which enables shoppers to directly purchase clothing items curated for them within the app/website without ordering a full styling box.
To learn more about the data behind this article and what Second Measure has to offer, visit https://secondmeasure.com/.