Location Matters for Life Sciences Properties for Now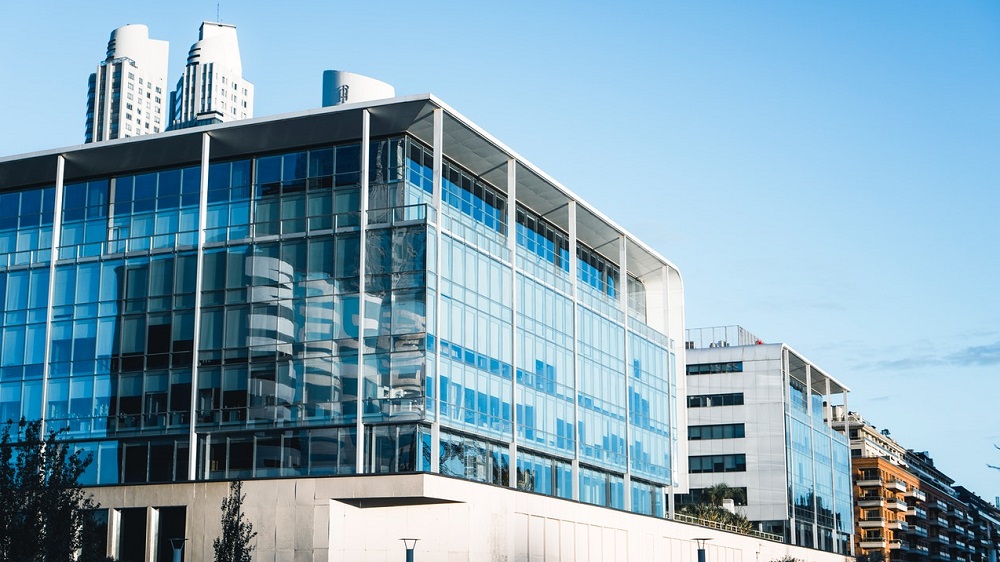 Investors have been looking to alternative asset classes such as life sciences properties as demand trends for traditional investments like offices and retail face uncertainty. Location may not matter as much moving forward for those traditional asset classes; for life sciences assets though, investors are focusing on specific markets. Location may matter for life sciences assets for now, but not forever.
The life sciences sector is heavily dependent on knowledgeable workers trained in arcane matters of biology. The sector seems to be uniquely resistant to remote work as well. It is not as if these workers can move their laboratory equipment to RVs and travel the back roads. Sure, Walter White did that in Breaking Bad, but he faced no regulations. Life sciences firms are clustering in markets with the universities that generate the talent like Walter White, though for honest work.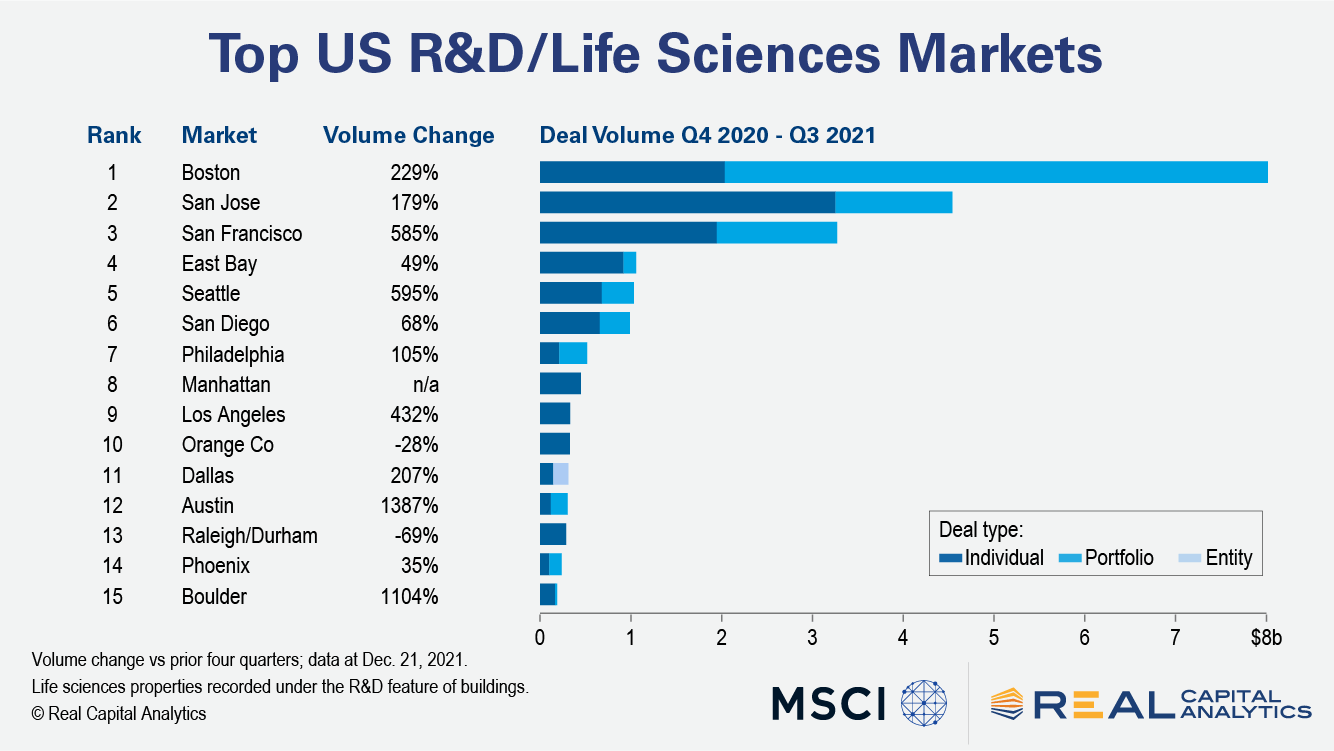 The markets which dominated the leaderboard for U.S. life sciences investment in the four quarters through Q3 2021 were those where there are great universities. (RCA records life sciences properties under the R&D feature of buildings.) Boston was the top market during this period due, in part, to large portfolio deals. Even without the portfolio activity, Boston would have been a leader as biotechnology firms cluster around the talent from some of the best universities in the world. The San Francisco Bay Area beats Boston when one combines the three markets of the region. There too, great universities like UC Berkeley and Stanford create the labor force that life sciences firms need to thrive.
Still, it is not as if the life sciences firms are immune from market forces and competition. In the pursuit of efficiency and cost competitiveness, like other firms they will look to outsource non-essential work. Do I need a group of PhDs to run simple lab tests in Boston? There are currently firms offering outsourced services around lab work much like there are third-party logistics firms helping firms offload non-core activities tied to the distribution of consumer goods.
Can those third-party lab services firms operate in smaller markets with less competitive universities? Or, as in other industries, can these firms outsource basic services to locations outside of the U.S. with highly educated workers? If the answers to either of those questions turns out to be yes, how should investors underwrite the primacy of place in life sciences assets clustered around major U.S. universities?
To learn more about the data behind this article and what Real Capital Analytics has to offer, visit https://www.rcanalytics.com/.