Cross-Country Comparison: Home Rent Growth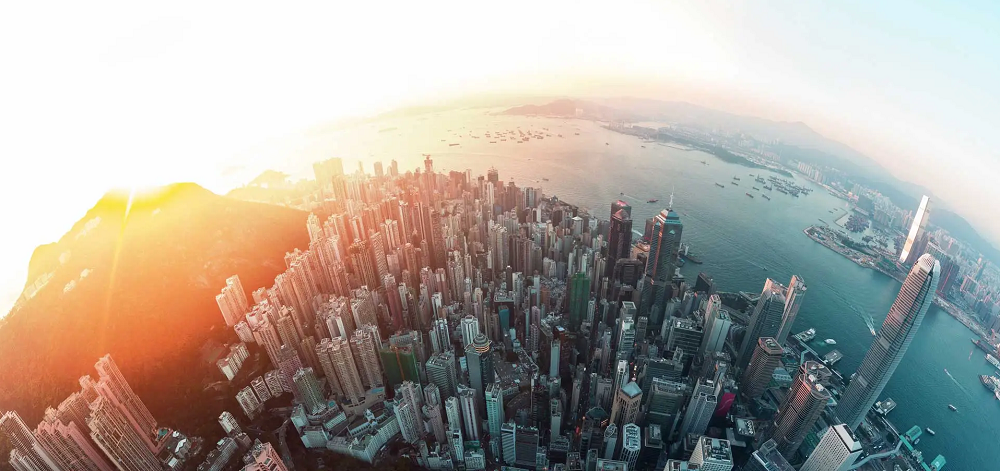 Tenants prefer houses over apartments during pandemic in many nations
The U.S. has experienced record annual home-price growth with faster appreciation for detached houses than attached homes. A similar pattern has occurred for rent growth, and that experience is not unique to the U.S.
The CoreLogic Single-family Rent Index has found an acceleration in annual rent growth to the highest recorded since the series' inception in 2005. The double-digit rise of the past year is eight percentage points faster than measured one year earlier. Likewise, the CoreLogic Hedonic Rental Index for Australia has also accelerated a similar amount. Rent growth in Canada and New Zealand is about double what it had been a year ago. (Figure 1)
Rent growth is up in most cities too, albeit not equally across the country. Large cities with high population density and relatively few detached houses generally experienced slower rent growth compared to other places this past year, as prospective tenants often sought homes in suburban and exurban communities. To illustrate, single-family rent growth in the New York City area was about one-half that of the U.S. Sydney, Toronto, and Auckland also experienced annual rent growth that was less than for their respective nation. ( Figure 2)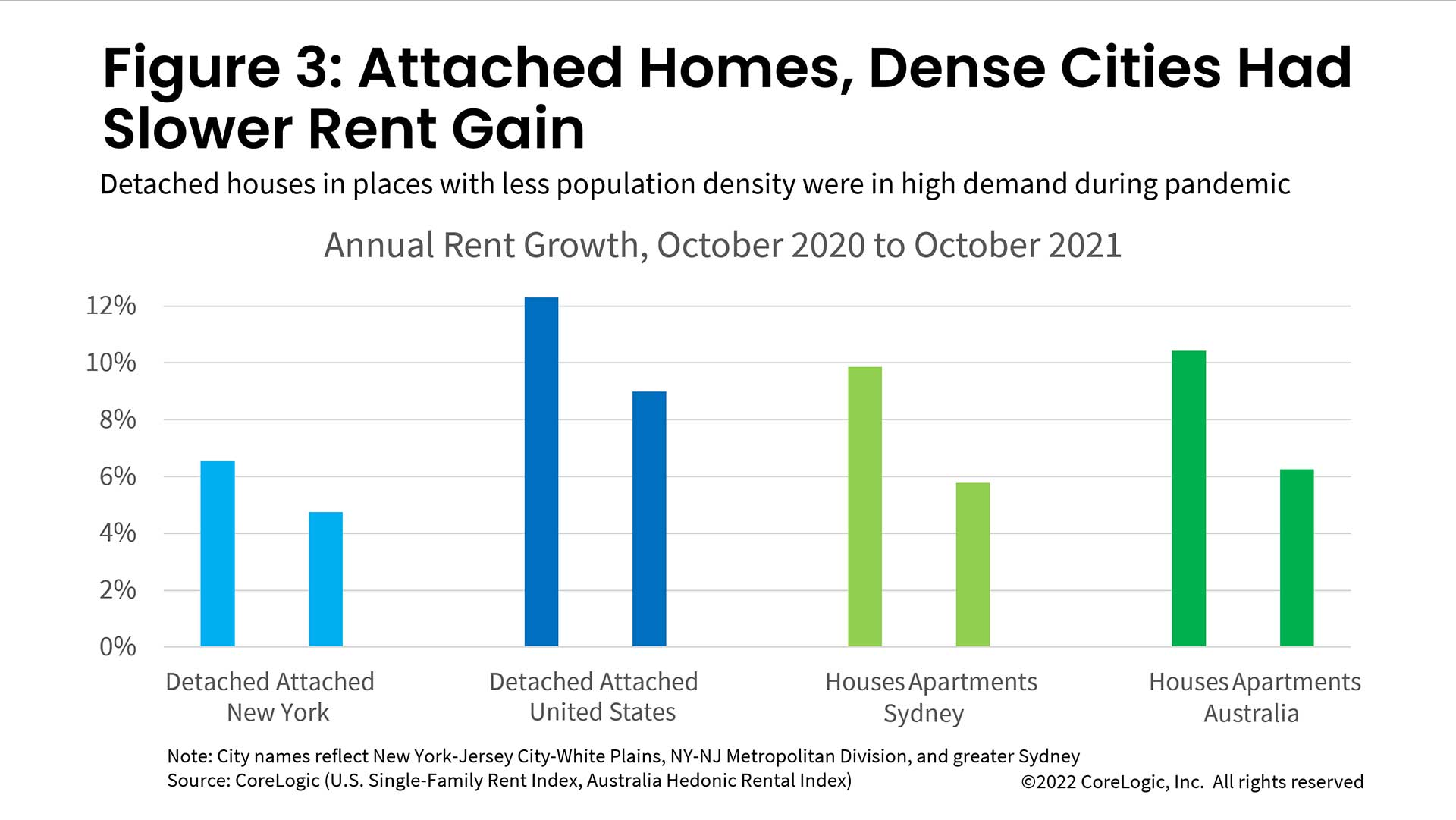 These differences in rent growth by residential structure and location will likely continue until the pandemic wanes. Rent growth for detached houses will likely remain strong in 2022.
Summary:
Annual rent growth has quickened compared to one year ago in the U.S., Australia, Canada, and New Zealand.
Large cities generally had slower rent growth compared with the rest of their nation.
Tenants preferred one-family detached houses over apartments during the pandemic.
Cities with a dense population and few detached houses had slower rent growth.
To learn more about the data behind this article and what CoreLogic has to offer, visit https://www.corelogic.com/.