Deal Volume Drop Belies Japan Multifamily Momentum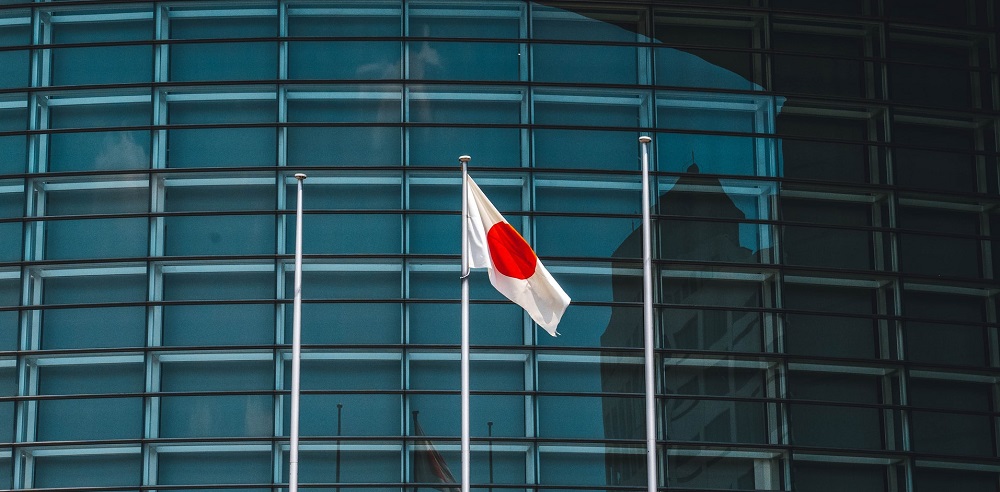 Interest in the multifamily commercial property sector has skyrocketed during the Covid era. Global investment volume in 2021 was almost double 2019's level, with record spending in the U.S., U.K., Germany and Canada. Japan was one of only two major residential markets to buck this trend, tumbling year-on-year. Based on deal volume alone, it would seem that interest in the Japanese sector is receding. However, other indicators tracked by Real Capital Analytics and MSCI point in a different direction.
MSCI's Japan Annual Property Index shows that total return for Japanese multifamily properties has been trending higher since the start of 2021. The increase derived mainly from a rise in capital values, which reflected a 3.4% year-on-year return as at October 2021, double the return seen just nine months earlier. While capital values have risen, income returns maintained a stable, dipping trajectory to reach 4.3%, the lowest on record since this data set began in 2002.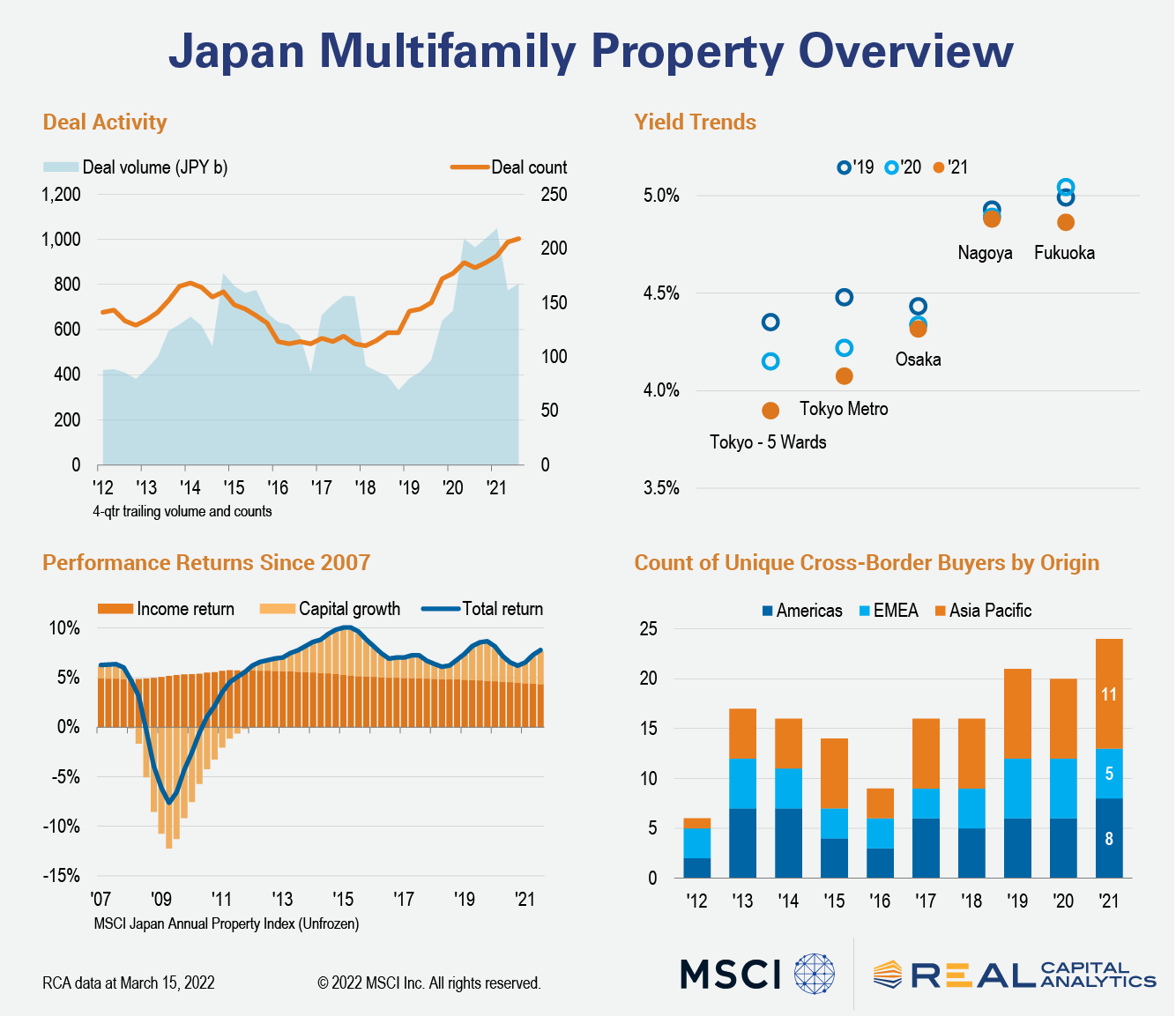 Historically, investment returns have not correlated with deal volumes very closely. The spikes in deal activity in both 2010 and 2017 were driven by outsized portfolio and entity-level deals. Likewise, 2021's relative decline in volume was largely off the back of 2020's record-breaking year, which featured the largest ever deal in Japan's residential sector, Blackstone's 300 billion yen ($2.8 billion) buyback of the Anbang residential portfolio.
Two alternative indicators illustrate the strength of demand for residential real estate in Japan. Deal count, a measure that eliminates the effect of one-off megadeals, has historically tracked the total return series more closely. On a four-quarter rolling basis, the number of deals priced $10 million and above has climbed steadily over the past four years. Even as capital growth slowed in mid-2020, this measure continued to climb, reaching a record high in the third quarter of 2021.
A deepening pool of global capital has underpinned the increase in deal activity, with more than 20 different overseas players making acquisitions in 2021. The composition of buyers has also evolved: North American investors dominated the boom in 2013-14, while in the past three years there has been a wider spread of Asia-headquartered buyers.
Many of the new entrants to the sector during this period have favored Tokyo as their first port of call. The NPS-Allianz Real Estate joint venture, TE Capital Partners, Heitman, and Daishin Securities have all acquired properties almost exclusively within the Greater Tokyo area, with many of the buildings falling within the central 5 Wards.
It should come as little surprise, then, that Tokyo, and in particular the CBD, has enjoyed the greatest price growth in recent months. This comes in spite of the rise of home-working and Tokyo's first population outflow in more than 20 years. With the market's stability of income returns and growing liquidity from the deepening buyer pool, yields for Tokyo's 5 Wards fell by almost 50 bps over the past two years, finishing below the 4% level by the end of 2021.
To learn more about the data behind this article and what Real Capital Analytics has to offer, visit https://www.rcanalytics.com/.