Chart: Top US Property Markets for New Investor Entrants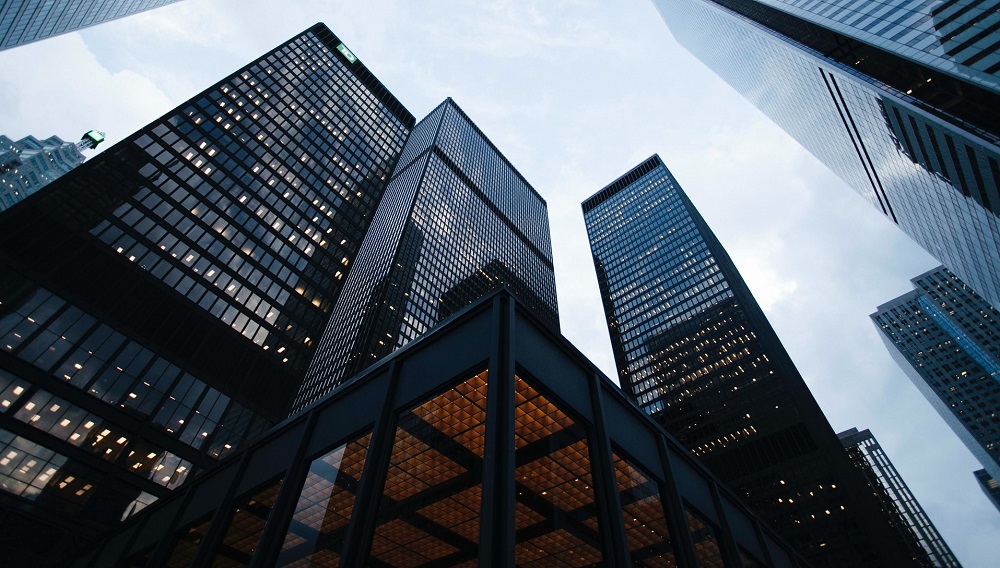 There is a first time for everything, and such was the motto of some investors in the U.S. as they made their first purchases outside of their traditional geographic footprint in 2021. A list of the top markets for new entrants provides some insight as to where investors headed and what factors lured them there.
For some first-time market participants, the decision to expand their geographic horizons had less to do with geography and more to do with access to a specific asset class. In 2021, investor appetite for apartment product was seemingly insatiable, so much so that many investors chose to enter new markets for deals. All but four of the top 20 markets for new entrants sourced more capital from apartment purchases than any other asset class.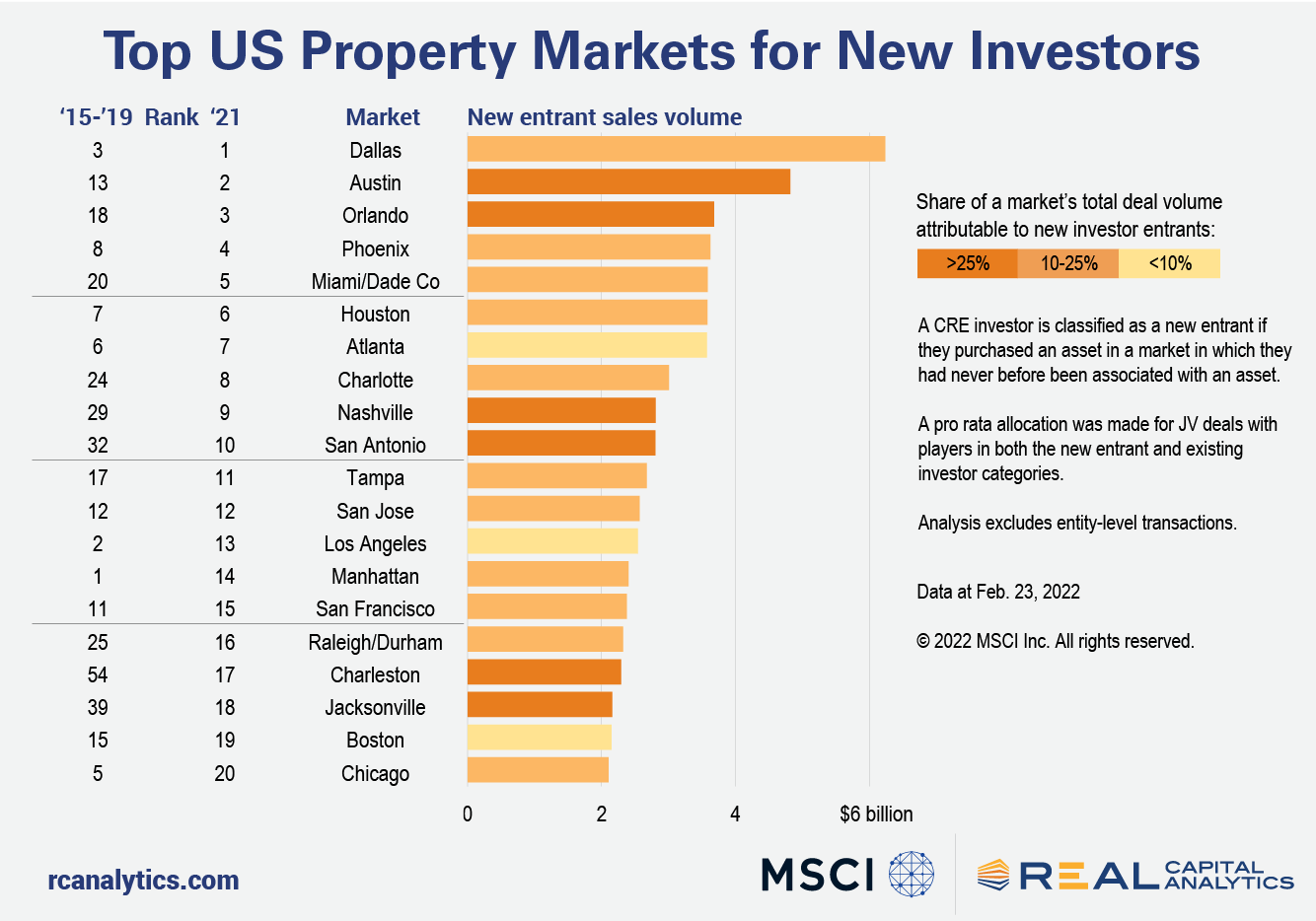 R&D/life sciences and tech-oriented markets also attracted new investors. More than 50% of new investor deal volume in San Jose and San Francisco was tied to offices, with many acquisitions falling into this niche. Boston benefited from investor interest in both multifamily and office (largely R&D/life sciences facilities), with each category providing more than 30% of new capital.
Investors were also drawn to new markets in search of yield. With Non-Major Metros tending to offer better yield opportunities than their major counterparts, it is little wonder that the top 10 markets for new entrants are all located outside of the 6 Major Metros. While yields have compressed faster in these locales, yields remain higher on a relative basis.
To learn more about the data behind this article and what Real Capital Analytics has to offer, visit https://www.rcanalytics.com/.