Despite earnings miss, Big Lots' average transaction values still exceeded pre-pandemic levels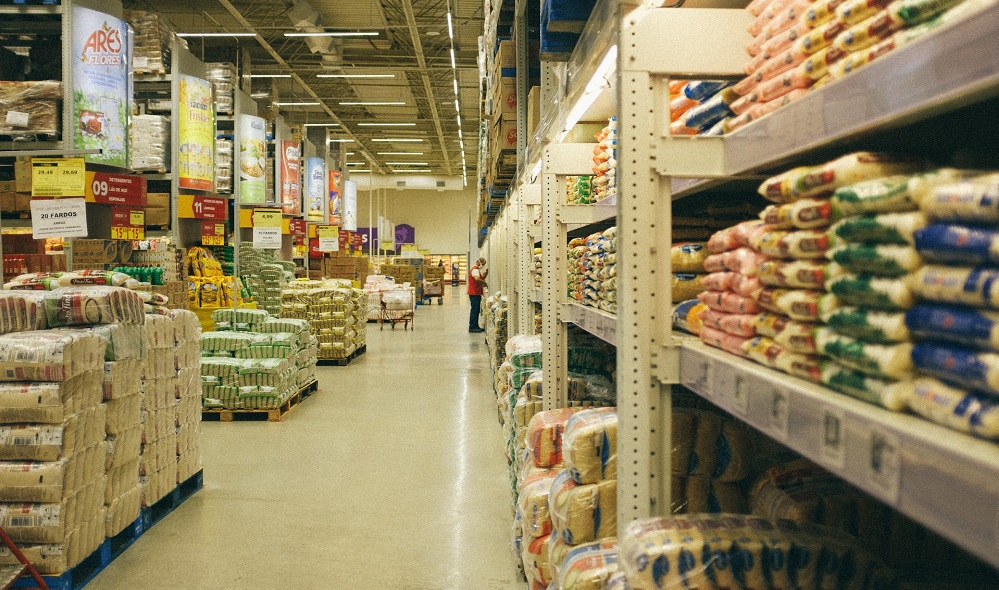 National discount retail chain Big Lots (NYSE: BIG) reported an earnings miss in its most recent fiscal quarter, joining other major retailers like Walmart (NYSE: WMT) and Target (NYSE: TGT), whose company performance and earnings have also been hit hard by rising labor costs and supply chain issues. Consumer transaction data shows that both customer counts and sales at Big Lots declined year-over-year from January through April of 2022, but average transaction values were higher than pre-pandemic levels.
Big Lots (NYSE: BIG) sales spiked at various points throughout the pandemic
Similar to competitors like dollar stores and wholesale clubs, Big Lots experienced strong sales growth early in the pandemic. More specifically, sales in May 2020 grew 54 percent year-over-year and were 30 percent higher than the previous month.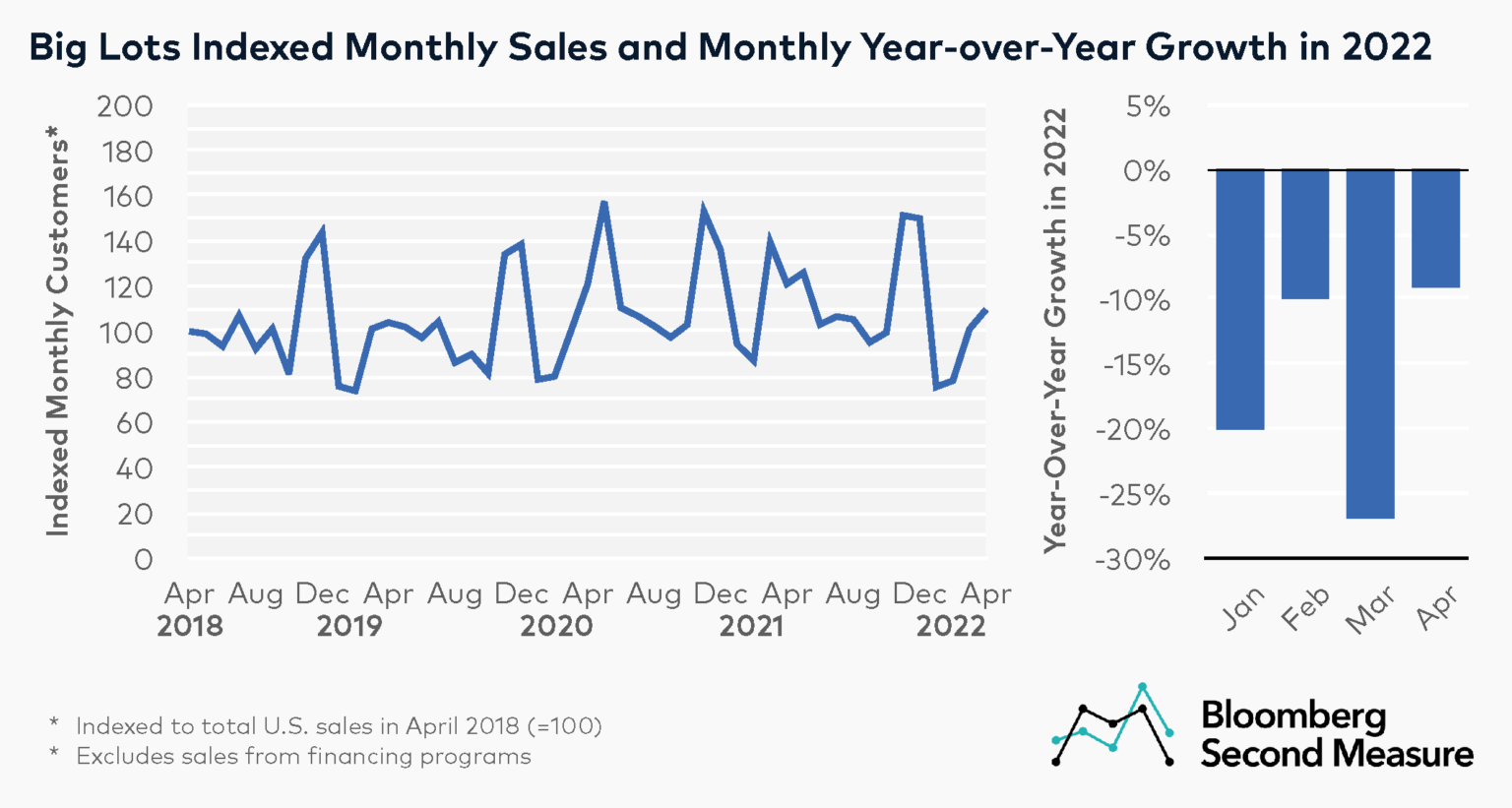 Notably, Big Lots remained open as an essential business during shelter-in-place orders because it sold food and household products. The company's performance also reportedly benefited from consumers shifting more of their spending to furniture and home goods, two of the retailer's biggest businesses.
In addition to sales spikes in May 2020 and the holidays at the end of each year, Big Lots saw a spike in sales in March 2021, with increases of 60 percent month-over-month and 39 percent year-over-year. However, Big Lots' sales growth lost momentum in 2022. In April 2022, Big Lots sales were 9 percent lower than the same month in 2021 and 2020. However, April 2022 sales were still higher than pre-pandemic levels, increasing 6 percent compared to April 2019. It is worth noting that Bloomberg Second Measure data excludes sales made through financing programs.
Prior to Big Lots earnings miss in Q1, customer counts had declined
From January through April of 2022, customer counts at Big Lots decreased compared to the same months in 2021 and 2019. In April 2022, customer counts at Big Lots were down 10 percent year-over-year and were 18 percent lower than in April 2019. So far this year, customer counts declined the most in January and March, with a year-over-year decline of 17 percent each.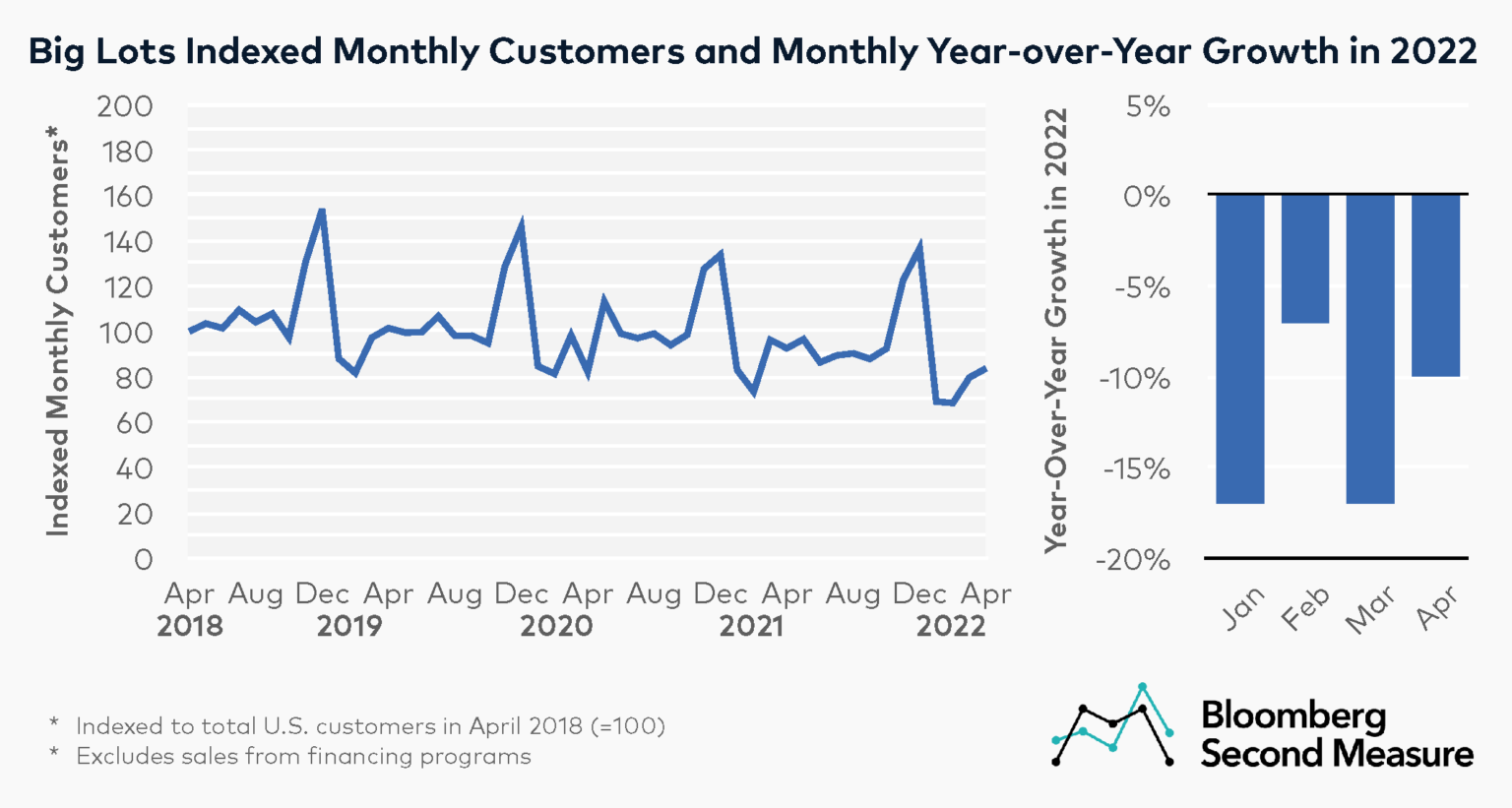 Interestingly, customer counts at Big Lots followed the typical seasonal pattern even during the pandemic. Over the past four years, Big Lots experienced a significant spike in customer counts each November and December before returning to its baseline level for the rest of the year. For the most recent holiday season, customer counts increased 33 percent between October and November of 2021. The number of customers subsequently declined 50 percent between December 2021 and January 2022.
Aside from the holiday sales spikes, customer counts grew 14 percent year-over-year in May 2020 during the height of the pandemic. However, customer counts have stayed consistent or declined year-over-year for almost every other month since.
As of April 2022, average transaction values at Big Lots are elevated compared to pre-pandemic levels
Our data further reveals that average transaction values have been on the rise at Big Lots, compared to pre-pandemic levels. In April 2022, the average transaction value at Big Lots was $62, about the same as the year before, but 27 percent higher than in April 2019. Average transaction values in January 2022 and February 2022 were also 27 percent higher than the same months in 2019, while the average transaction value in March 2022 grew 22 percent in the same period.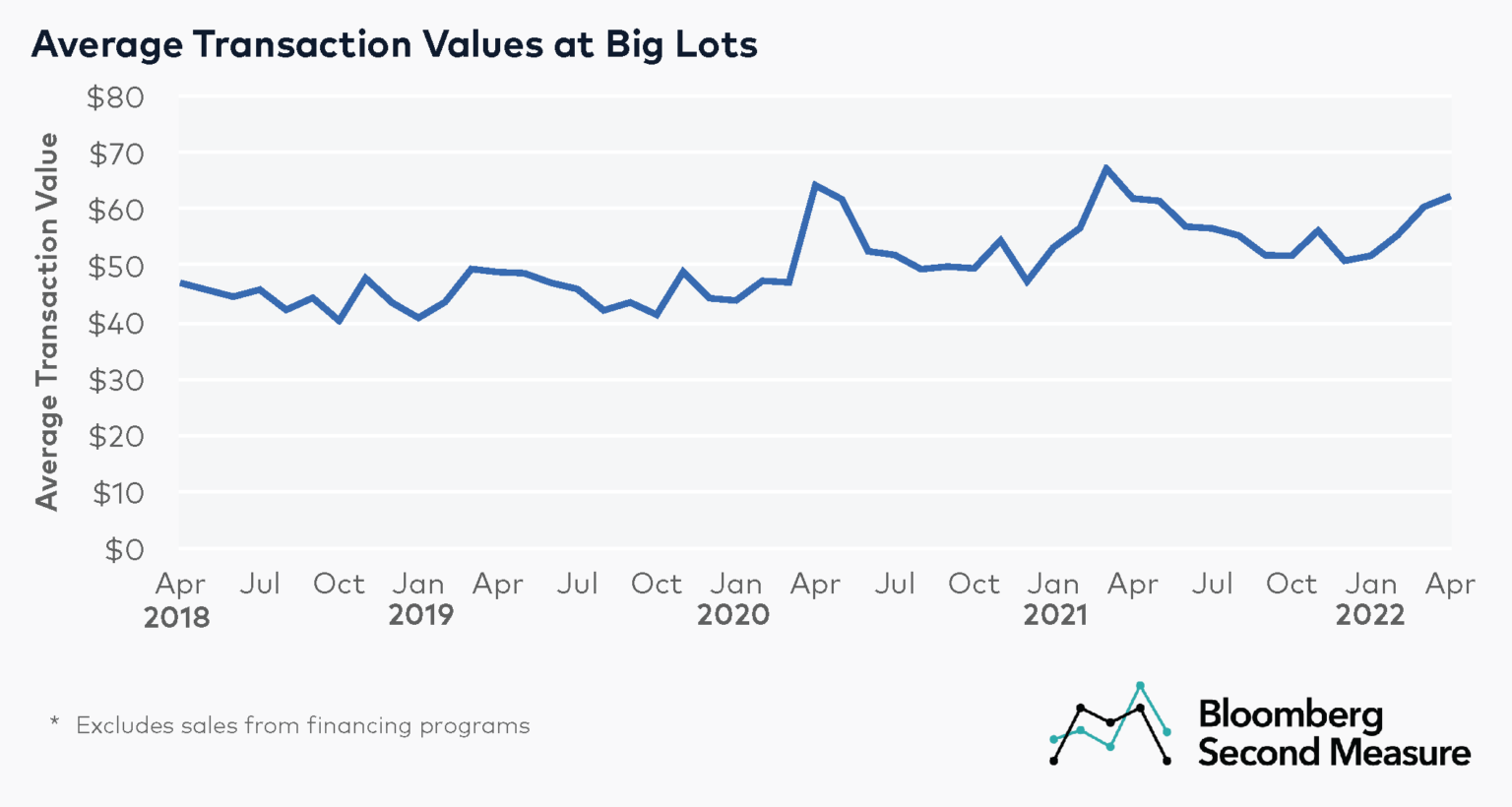 Average transaction values also saw an uptick at the start of the pandemic—increasing 37 percent month-over-month between March and April of 2020—as well as during the holidays over the past four years. For example, the average transaction value in November 2021 increased 9 percent from the month before, and the average transaction value in November 2020 increased 10 percent month-over-month.
Big box retailers are getting creative in dealing with changing consumer demand
Big Lots joins several of its big box competitors in adapting to decreasing consumer demand and rising costs. In response, Big Lots is reportedly implementing new tools to improve inventory flow, as well as reducing costs associated with new store openings and remodels. Meanwhile, competitor Target is reportedly slashing prices to get rid of excess inventory.
To learn more about the data behind this article and what Second Measure has to offer, visit https://secondmeasure.com/.