Employee Morale Tanked During the Pandemic, but These Cities Are Bouncing Back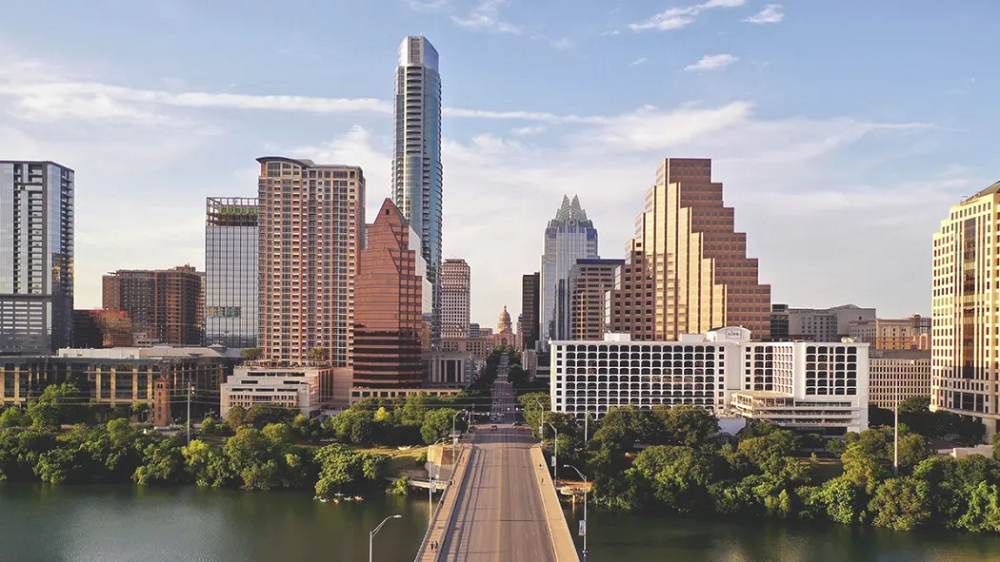 Employee morale has taken a significant hit since the onset of the pandemic. In fact, in a previous newsletter, we found that the greatest predictor of employee satisfaction was Workplace Culture, followed by Career Opportunities and Work-Life Balance. But instead of looking at companies, this week we look at what cities have the most satisfied workforces.
When we look at the last few years of employee reviews in the United States, we find that employee scores of Career Opportunities, Compensation, Culture, and Work-Life Balance all experienced a sharp decline starting in 2020 before reaching their lowest point in mid-2021.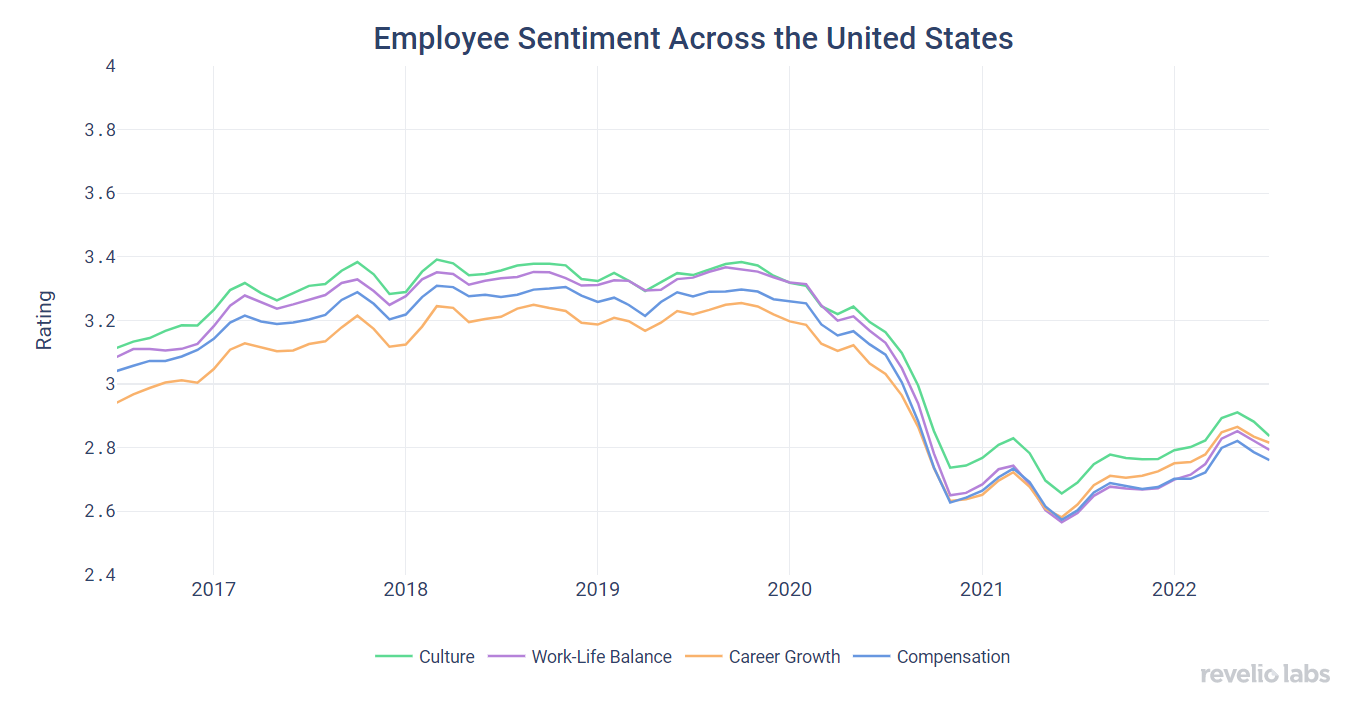 While review scores dropped in all major cities over the course of the pandemic, some cities have bounced back. Below we identify five cities where sentiment had grown the most since May 2021, when employee review scores were at their lowest point. While Phoenix has recovered the most, Washington, DC, and Austin have also come a long way.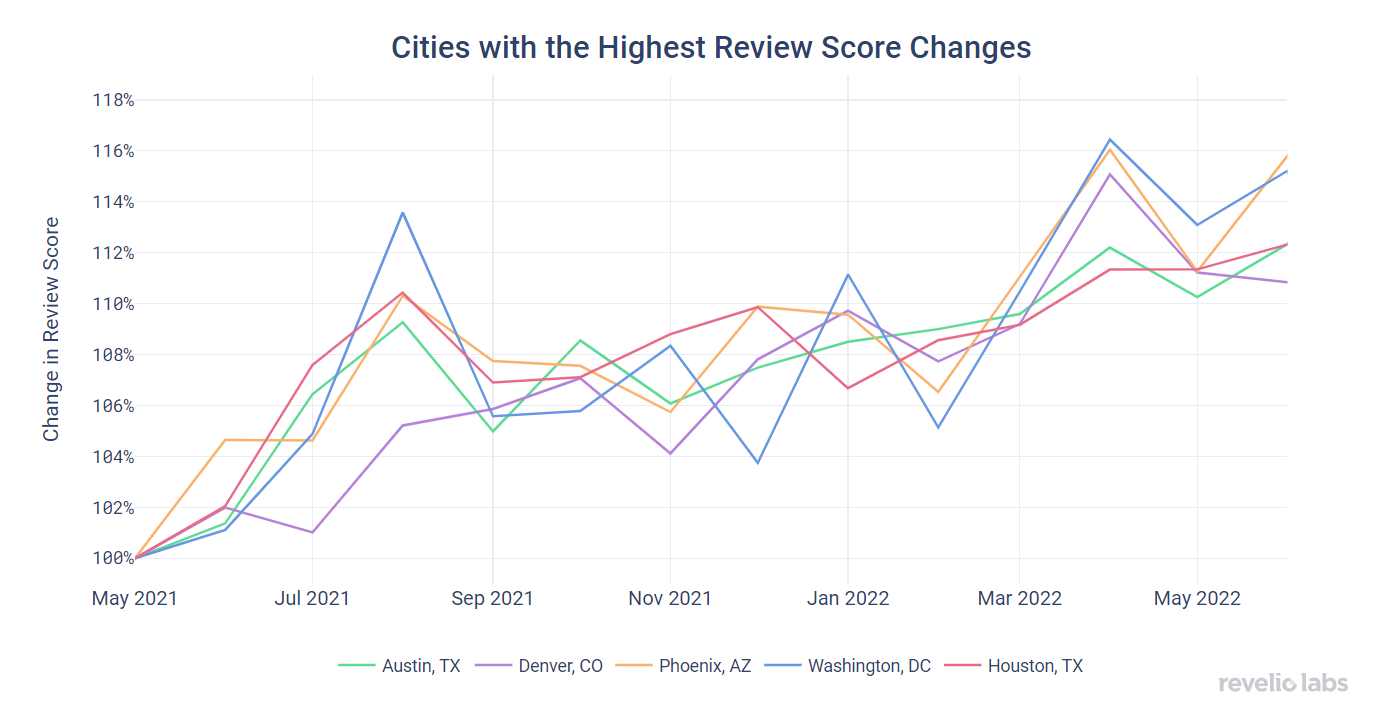 But which cities currently have the happiest workforces? Austin experienced a strong rebound in worker sentiment and currently ranks first in employee satisfaction, strengthening its claim to be the new tech hub. Following closely behind are Phoenix and San Diego. On the flip side, rust belt cities like Detroit and Columbus rank at the bottom, joined by Baltimore, Chicago, and Los Angeles.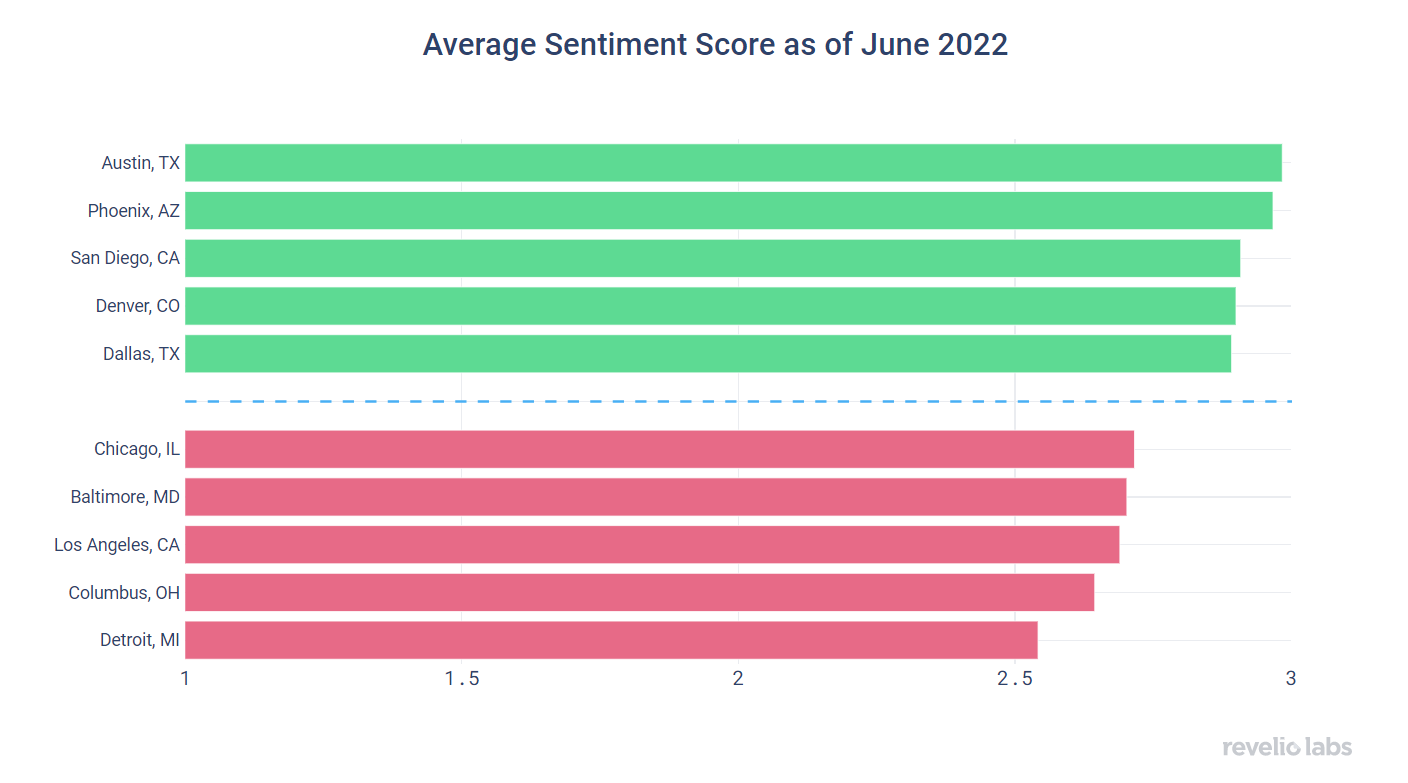 Key Takeaways:
Employee review scores sharply declined across the US during the pandemic before reaching a low point in mid-2021.
Phoenix, Washington DC, and Austin saw the most significant increases in worker satisfaction between mid-2021 and June 2022.
The happiest workforces are in Austin, San Diego, and Denver. On the flip side, Rust Belt cities Detroit and Columbus rank at the bottom.
To learn more about the data behind this article and what Revelio Labs has to offer, visit https://www.reveliolabs.com/.