Where is UK Inflation Hitting Hardest?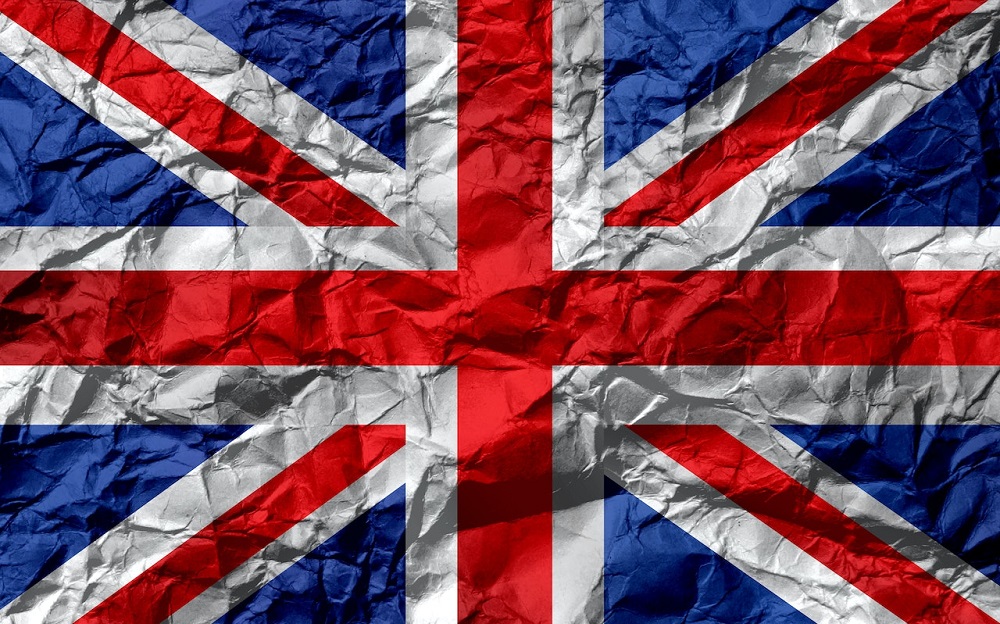 As y/y inflation in the UK continues to create woes for shoppers, which businesses are suffering as well? In today's Insight Flash, we dig into not only where average ticket has increased the most, but also look at which subindustries might be seeing the impact of trade up/trade down.
Since the beginning of the year, the largest changes in average ticket have been concentrated in travel-related industries, likely partly due to longer trips during the holiday period but also partially driven by rising costs as demand and fuel prices make transport more expensive. Utilities have also risen in price, with the average bill up 50% in the last 35 days in the midst of a UK heat wave.
Average Ticket Growth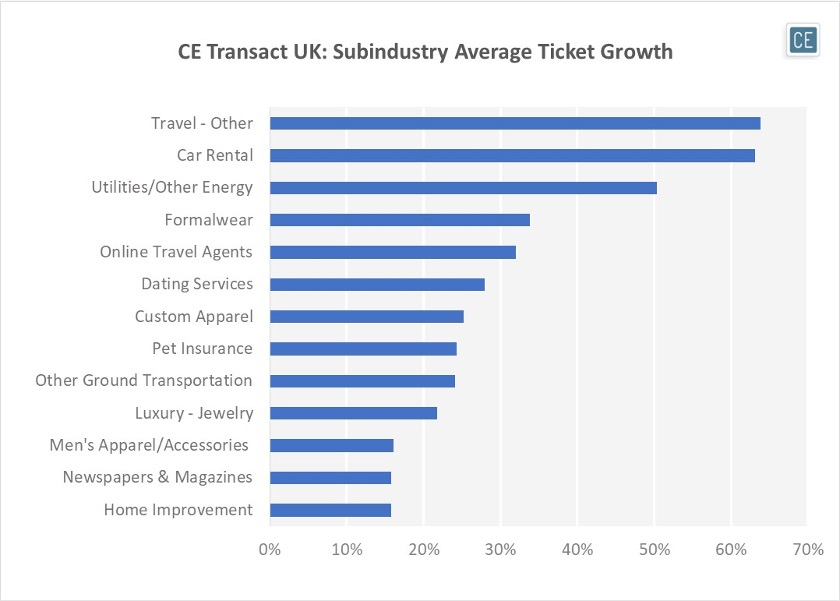 As prices rise, consumers may have to trade out of certain categories to afford basics like utilities. In the UK, spend growth versus three years ago has decelerated dramatically over the last 35 days for big-ticket items like Electronics and Luxury Jewelry. There has also been smaller growth in spend for entertainment like Movie Theatres (somewhat attributable to a dearth of releases), Amusement Parks, and tours offered in the Travel – Other category.
Largest Decline Subindustries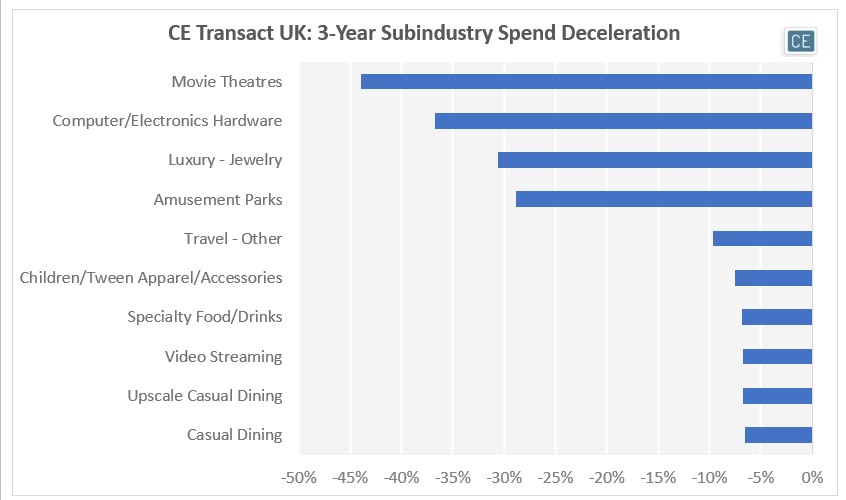 As some subindustries saw declines in spend, others do seem to be benefitting from swapping out. Consignment/Thrift is the most noticeable with 150% three-year spend growth acceleration in the last 35-days. Money transfer has also seen a lift. And although Multibrand Luxury may seem like a counterintuitive place for spend growth to be accelerating when inflation is high, it may represent an apparel trade down from more expensive categories like Jewelry and Leather Goods.
Largest Incline Subindustries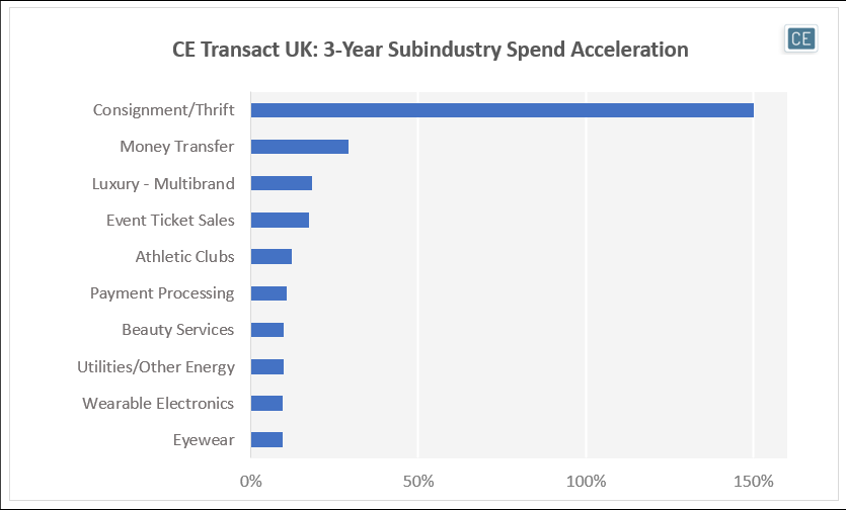 To learn more about the data behind this article and what Consumer Edge Research has to offer, visit www.consumer-edge.com.