LinkUp JOLTS Forecast shows more slowing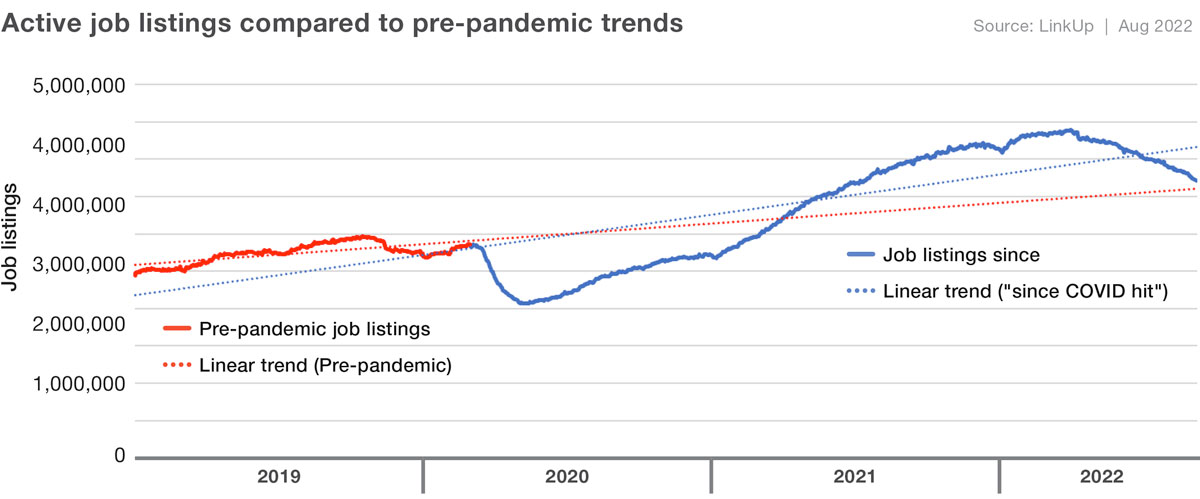 On October 4th, the Bureau of Labor Statistics (BLS) will be releasing its JOLTS data for August that will include the much-anticipated job openings data for the month. Based on LinkUp's job listings data sourced directly from company websites in July and August, we are forecasting that job openings in the U.S. declined last month, dropping 2.6% to ​​10,950,000.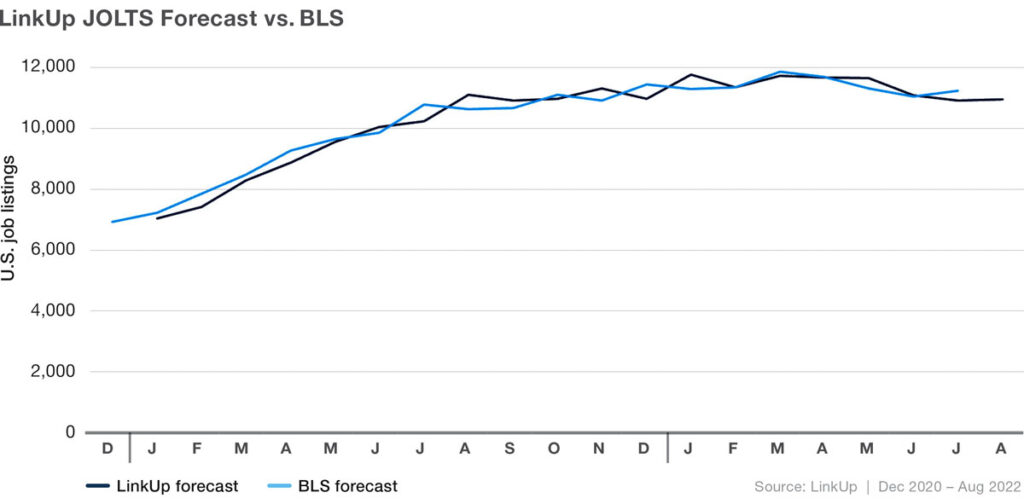 Last month's increase in job postings came as a surprise to most observers including us as we had observed a decline in our index across the U.S. in June and July. That decline continued through August and into September, and we expect the October BLS JOLTS number for August to reflect what we're seeing as we index millions of job listings every day directly from employer websites around the world.
While labor demand, job growth, and the job market, in general, remain quite strong, our job listing data indicates that demand has been cooling off slowly but steadily since late spring. An interesting observation is that postings have declined enough to the point that they are reaching a pre pandemic trend line (created using 2019 data), signaling we may be starting to reach a more normal level in the market
Given the Fed's aggressive stance in getting inflation under control, we expect that job openings will continue their downward trend through at least August and September. If that proves to be the case, it's safe to assume that we'll eventually see the impact of that in monthly payroll gains and eventually perhaps even the unemployment rate. The key questions are how soon and how severe that impact is going to be.
To learn more about the data behind this article and what LinkUp has to offer, visit https://www.linkup.com/data/.