Cash advance apps grow 69% year-over-year, more than other fintech sectors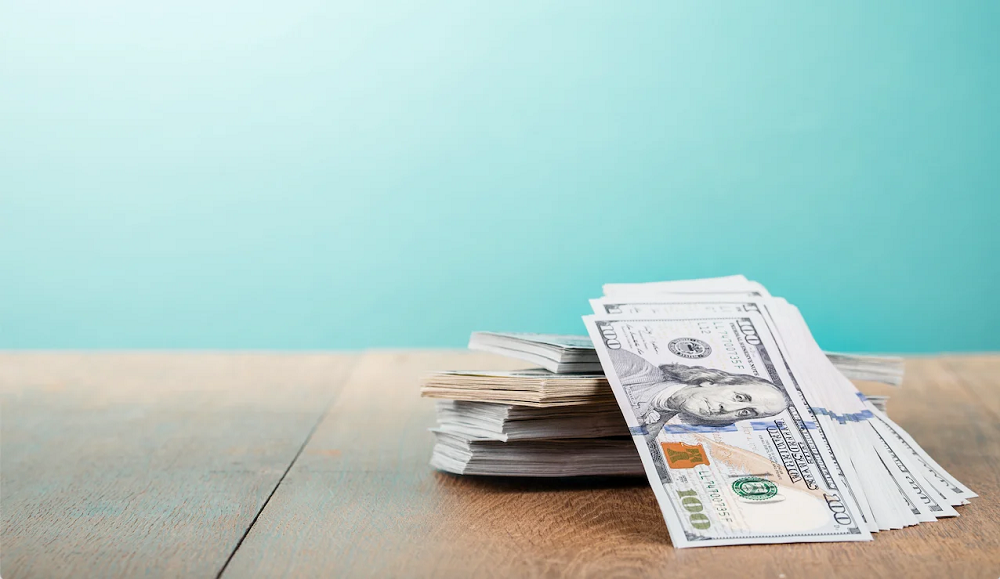 The vibes surrounding consumer financial companies are not what they used to be, but Apptopia data makes one think the negative sentiment has gone too far. While installs (new users) of top consumer fintech apps are down 14% year-over-year in Q3, they are up 19.4% over Q3 in 2020. This is more of a situation where water is finding its level.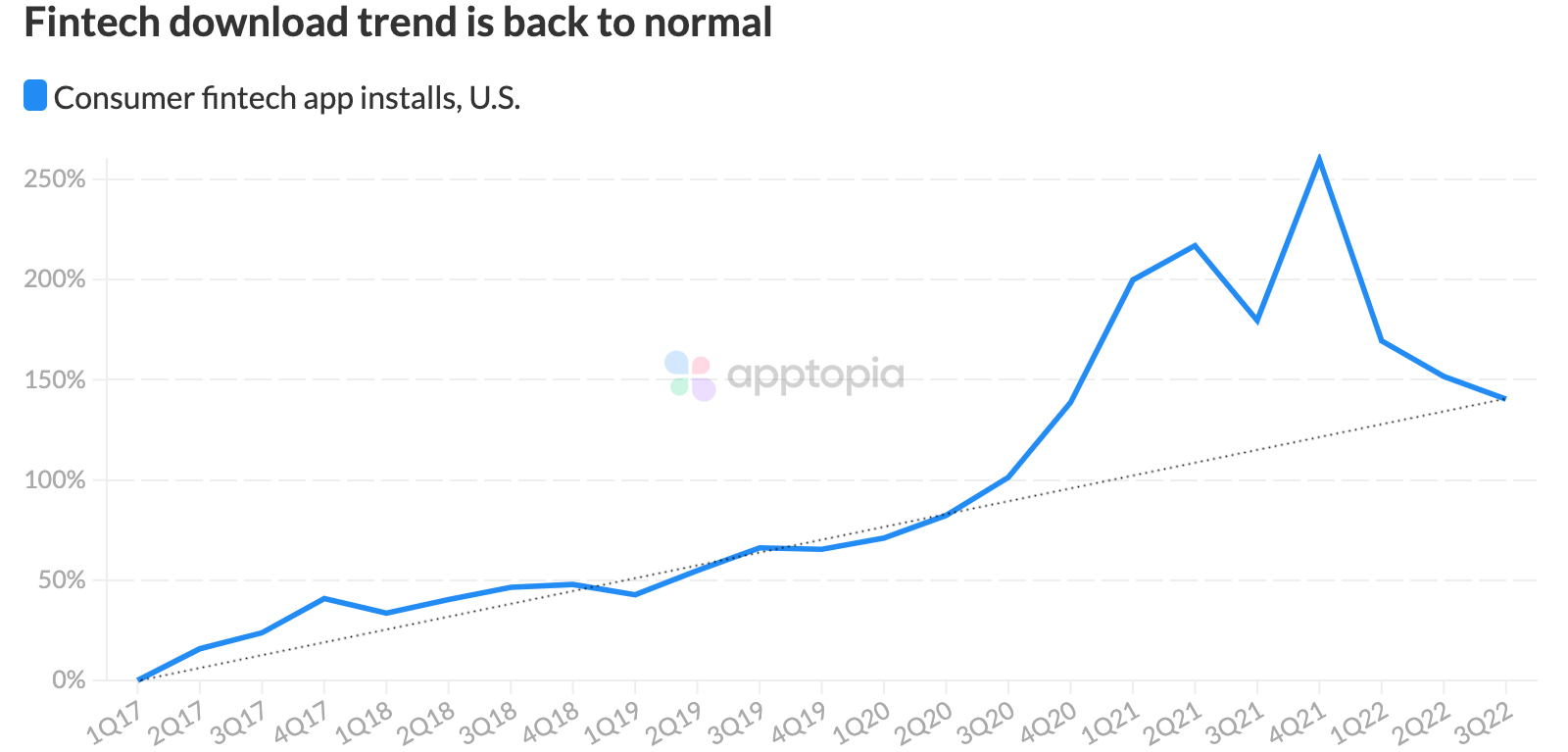 Still, that doesn't mean that things are not shifting and responding to economic activity. Certain sectors of the fintech industry are being hit harder than others, while some are growing as opportunity (via inflation) presents itself.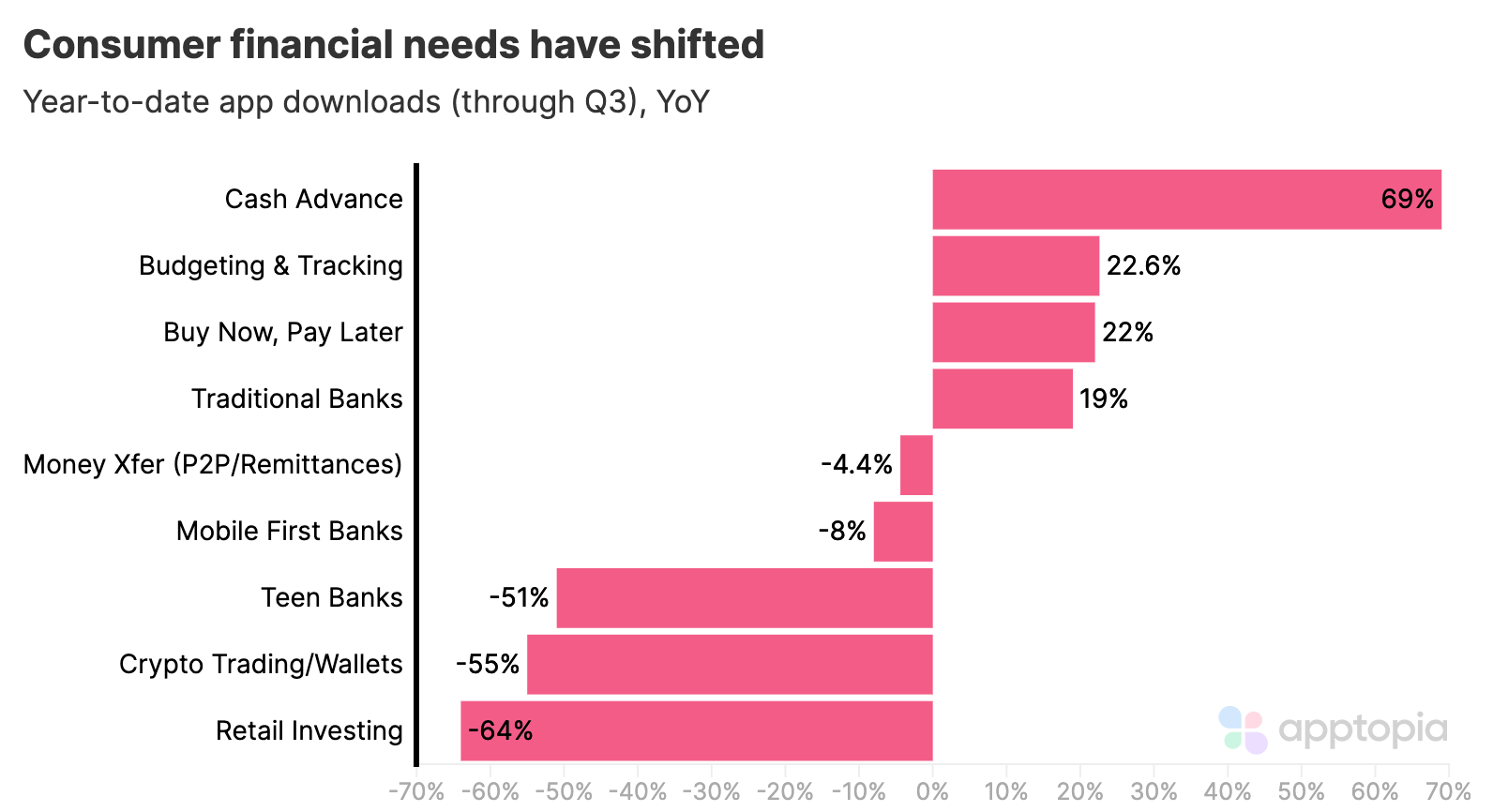 Money is tight and everyday expenses are high. It's even been reported that people are using 'buy now, pay later' options for their groceries. New user growth, shown through Apptopia download estimates above, confirms people are looking to purchase items they do not currently have the cash flow for. We see this in the growth of cash advance apps like Klover and buy now, pay later apps like Zip.
At the same time, people are attempting to better understand and track their finances via budgeting apps like Truebill's Rocket Money. Things like sending money to friends and family, as well as investing, seem to be on the back-burner.
These trends may not be catching you by surprise if you're an avid reader of Apptopia insights. Earlier this year, you would have seen that teen banking app growth has slowed, that MAUs of personal finance apps hit an all-time high, and that performance of crypto and retail investing apps were trending downward. For your own custom analysis, click the button below.
To learn more about the data behind this article and what Apptopia has to offer, please reach out to Connor Emmel at cemmel@apptopia.com.