Top QSR apps in the U.S. for December 2022 by Downloads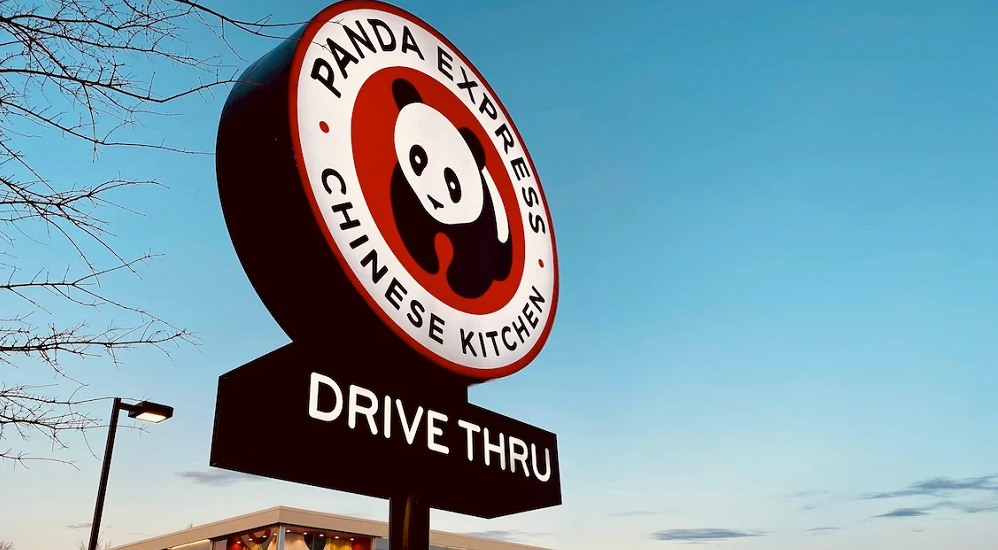 The top 10 quick-service restaurant apps in the U.S. were downloaded 11.6 million times in December, 1.4 percent more than those the month prior. Year-over-year in the month of December, downloads of the top 36 quick-service restaurant apps are up 6.6 percent. A download represents a new user and the first conversion on the mobile app customer's journey.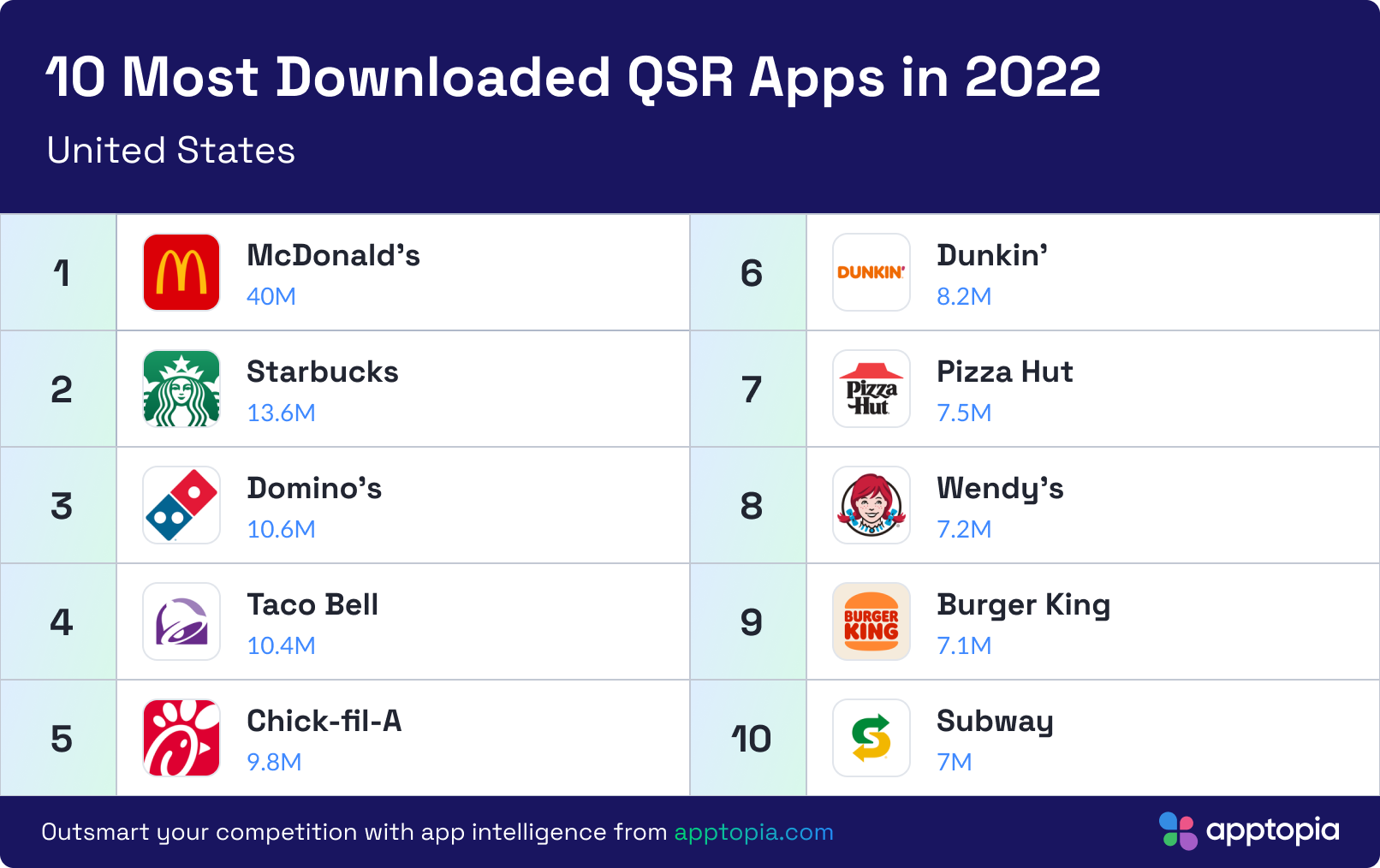 This month, Taco Bell dropped two spots while Chick-fil-A moved up one. Panera Bread dropped off the chart after last month's Unlimited Sip Club relaunch, falling all the way to No. 19. This enabled Wendy's to make its first appearance on the chart since June. Wendy's just missed the chart last month at No. 11. It sits at No. 8 this month and was also No. 8 last time it appeared here.
McDonald's continues to create new top performance months for itself. It put together an enticing December with 4.24 million new installs, good for its fourth-largest month ever. McDonald's is also the landslide leader in full year 2022 quick-service restaurant app downloads with 40 million, 194 percent more than its next closest competitor.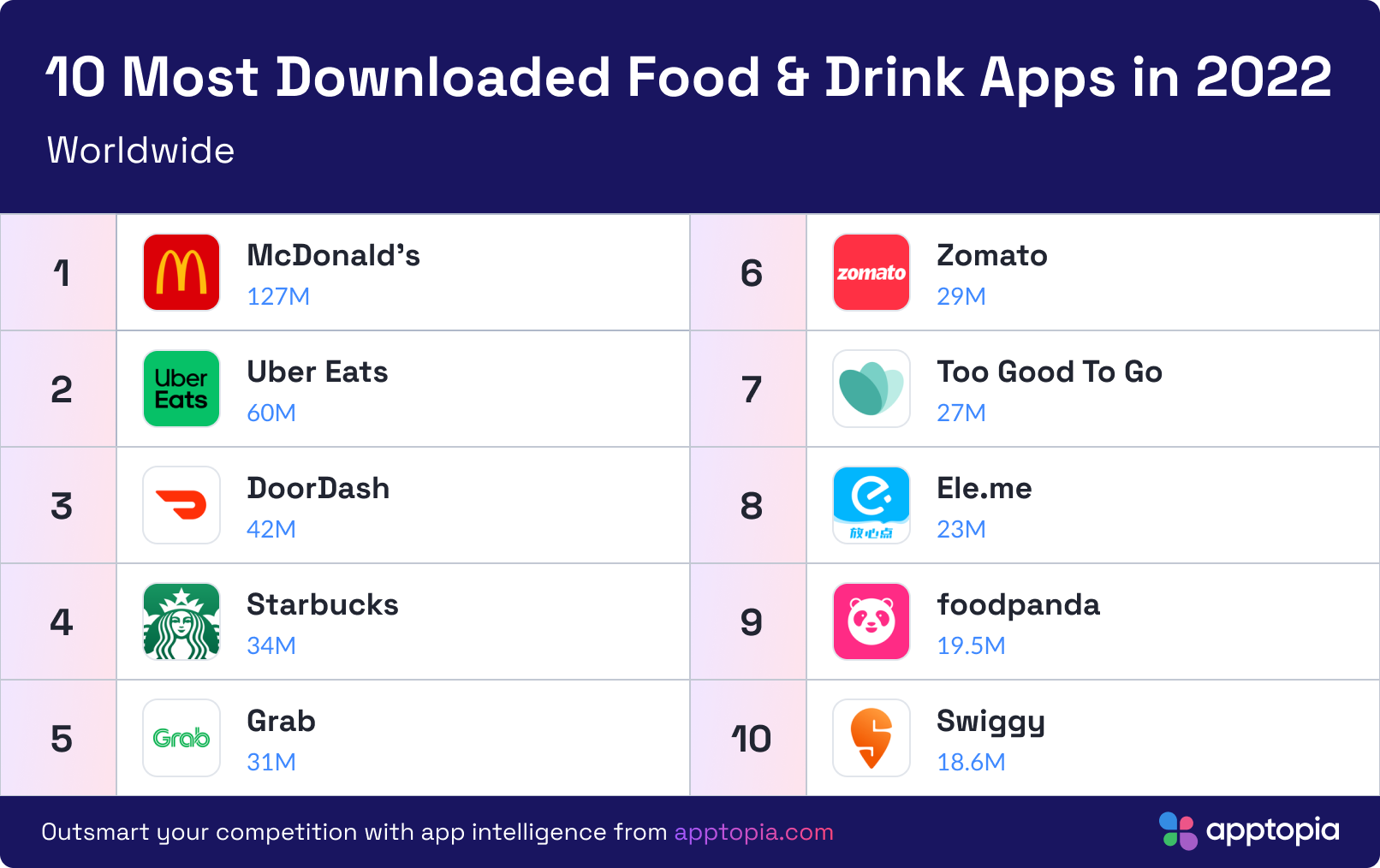 Looking at the entire Food & Drink category globally, McDonald's also soars above the competition, garnering 112 percent more downloads than the next closest competitor. You can find more end of year top charts here or view last month's column to see the year's fastest growing apps by user sessions. It's also worth noting that while the order changed slightly, 2021's 10 most installed quick-service apps in the U.S. were the same as this year's. While all 10 download leaders increased their numbers in 2022, McDonald's blew the competition out of the water. Its downloads increased 66.6 percent year-over-year, while the rest averaged 10.5 percent.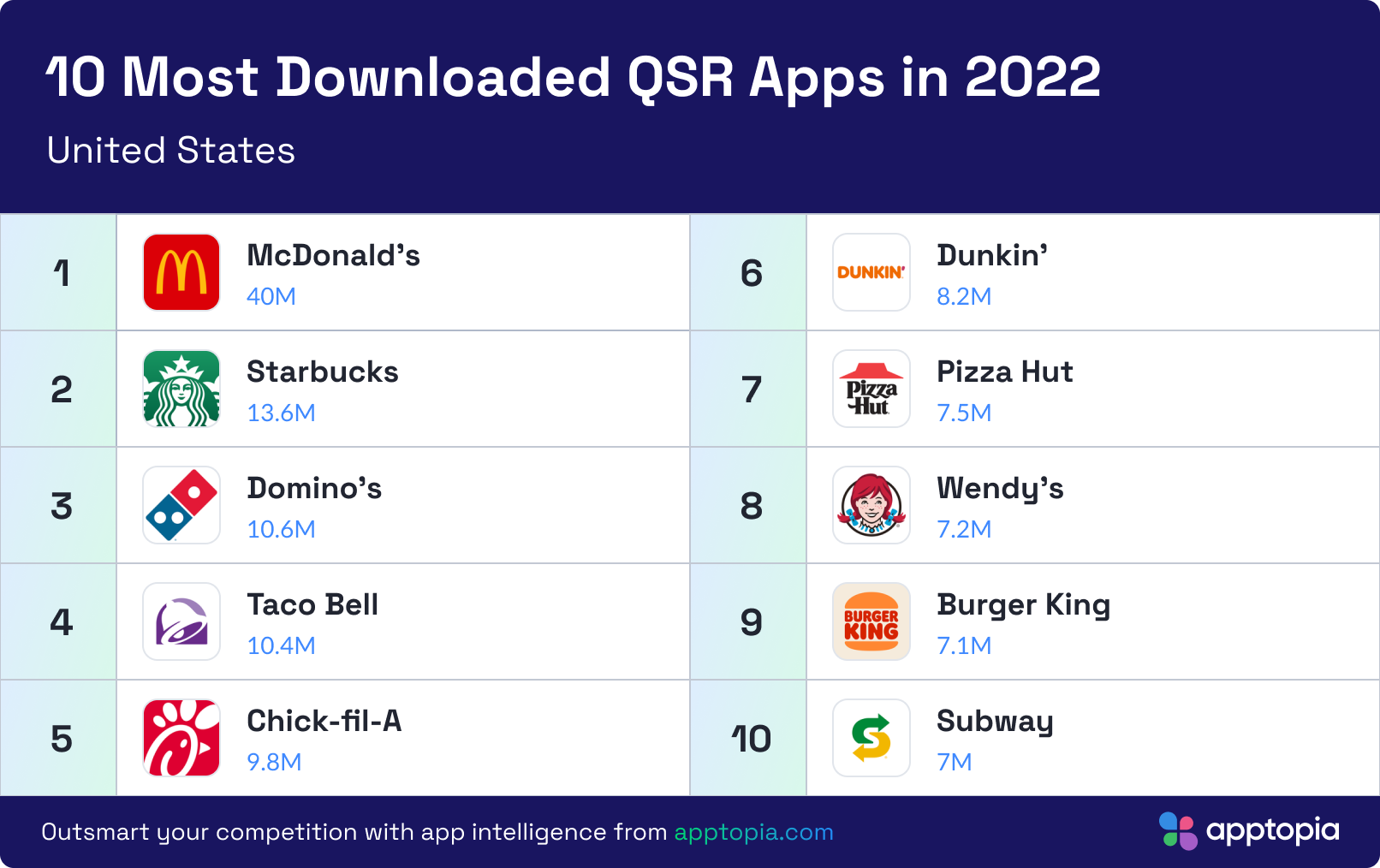 Panda Express was the biggest month-over-month grower in December, pulling in 43.2 percent more installs than it did in November. In the beginning of the month, the chain ran a promotion available only through its website and mobile app. Anyone purchasing its new Beyond The Original Orange Chicken Bowl was able to get a second free bowl of their choice. A month later, the chain has about 20,000 more daily active users of its mobile app than it had right before the start of the promotion. Next month, we'll see how the top quick-service apps kicked off the year.
To learn more about the data behind this article and what Apptopia has to offer, please reach out to Connor Emmel at cemmel@apptopia.com.