Peloton purchase intent data holding strong at up 1000% year over year. Can out of home fitness survive?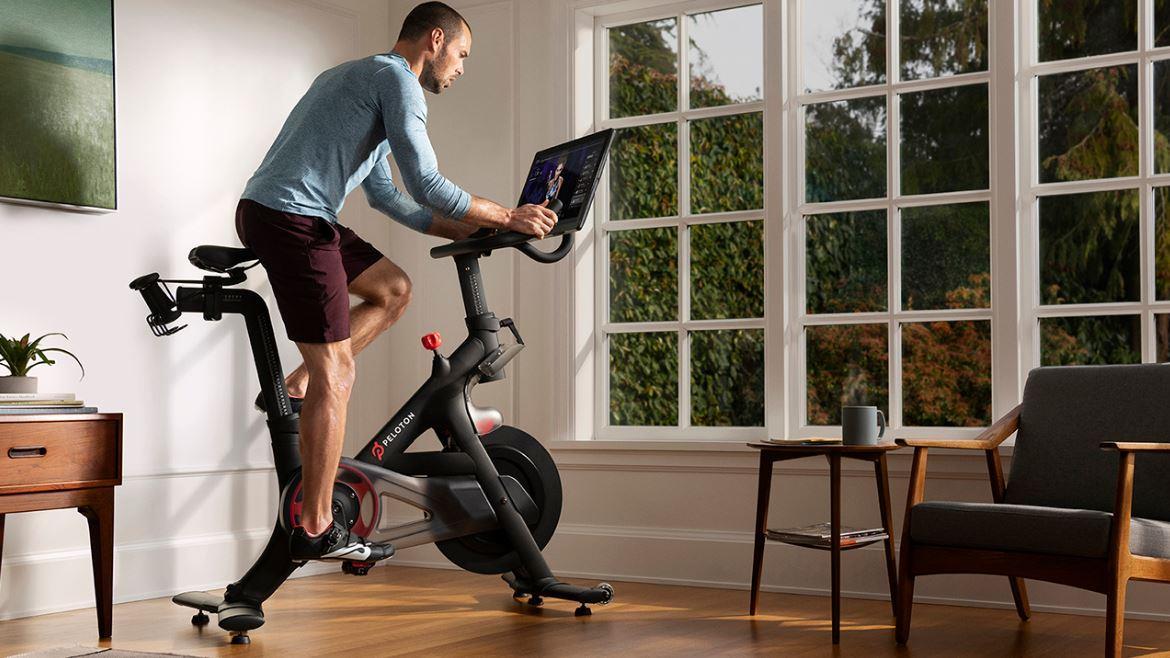 Data from online intelligence firm LikeFolio shows that online purchase intent data for Peloton has remained steady over the past month, up roughly 1000% versus pre-COVID levels. This impact could clearly be seen in Peloton's earnings last week as the company guided revenue growth up 128% for the current quarter. LikeFolio analyzes social media data to accurately surface shifts in consumer spending behavior, product sentiment and purchase intent.
As out of home gyms are scrambling to define their post-COVID operating procedures, Peloton seems to be picking up share that could end up becoming permanent as people become accustomed to the convenience of in-home fitness and unwilling to deal with the social distancing procedures required at out of home facilities.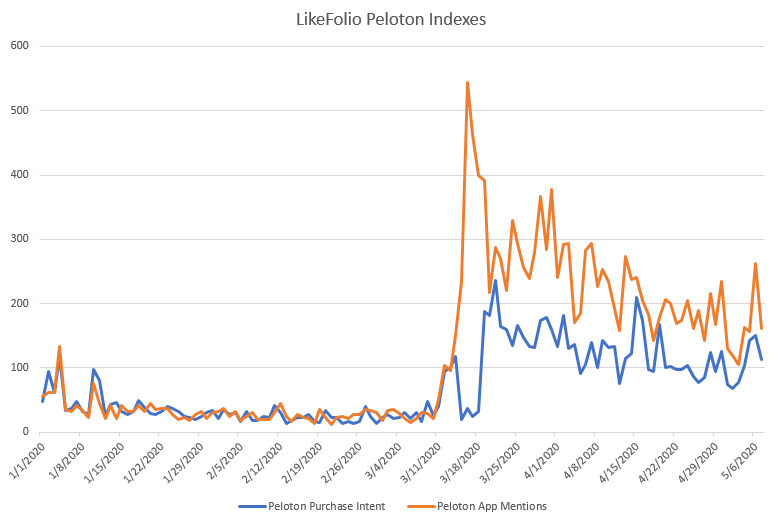 Peloton's biggest challenge at the moment is fulfilling demand. The company commented on this in their shareholder letter released last week, "We entered Q4 with a backlog of Bike deliveries in all geographies and sales continue to surpass expectations in the first several weeks of Q4 due to COVID-19. Unfortunately, the unexpected sharp increase in sales has created an imbalance of supply and demand in many geographies, causing elongated order-to-delivery windows for our customers".
While Peloton demand explodes, gyms like Equinox have begun revealing what out of home gyms will look like on the other side of the quarantine. Highlights include:
Masks being worn at all times
Temperature Checks
Advance booking to enter the gym, including weekly limits on visitation
Continuous disinfecting of equipment
We will continue to track data in the fitness space and will report back as things continue to unfold.
To learn more about the data behind this article and what LikeFolio has to offer, please reach out to Jonathan Slogoff at jslogoff@likefolio.com.