Data shows Americans are beginning to adjust to COVID life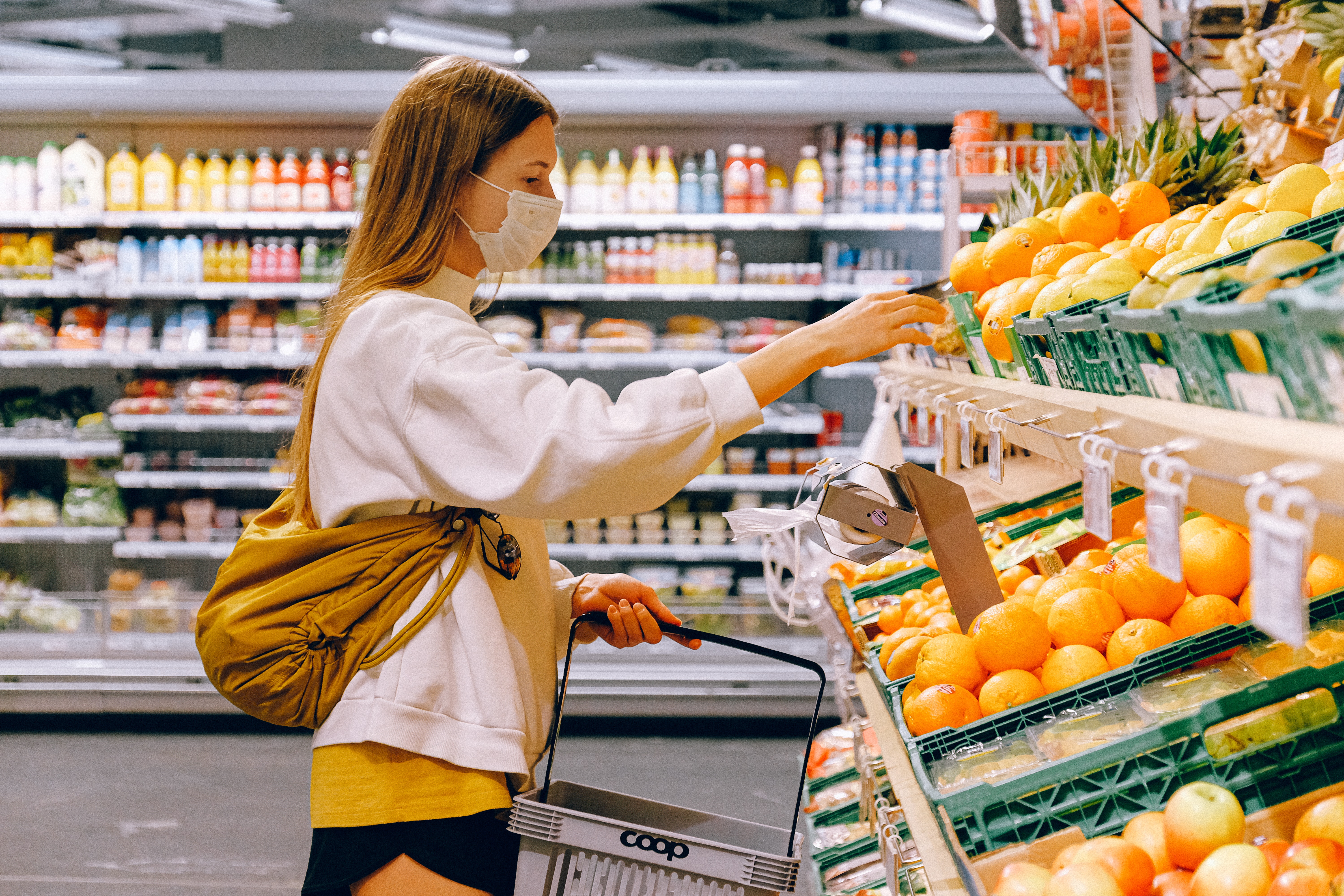 Based on figures from 1010Data, a leading provider of consumer transaction data, we notice that Americans have begun venturing outside. Some have even returned to discretionary shopping.
As of mid-April, while state governments were still strongly recommending citizens to shelter-in-place, consumer activity had picked up noticeably. Visitors to big-box stores rose from a 51.2% YoY increase on April 18th to an 80.4% YoY increase on April 30th.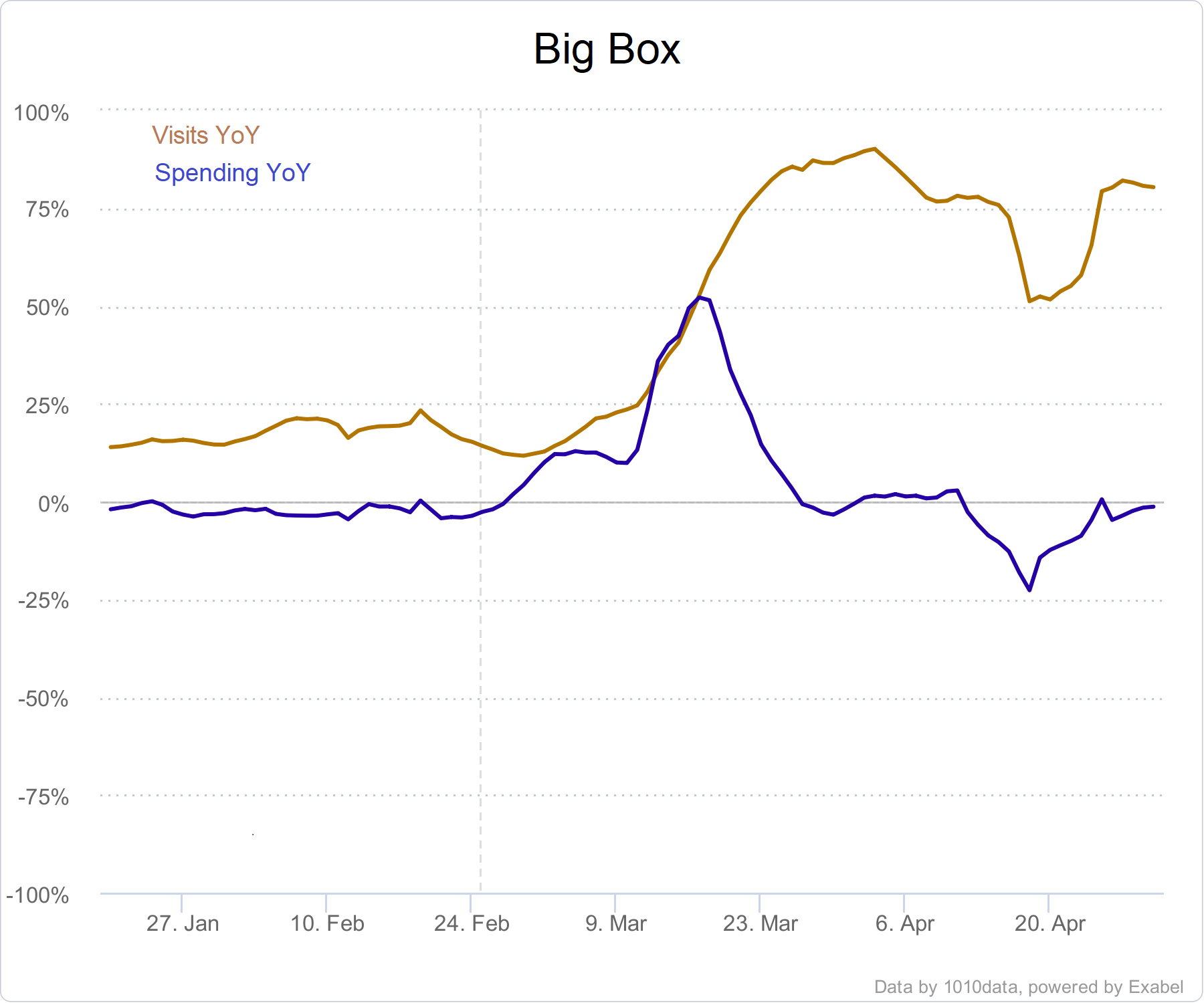 Similarly, Americans are returning to in-store grocery shopping while reducing orders for grocery deliveries and meal kits.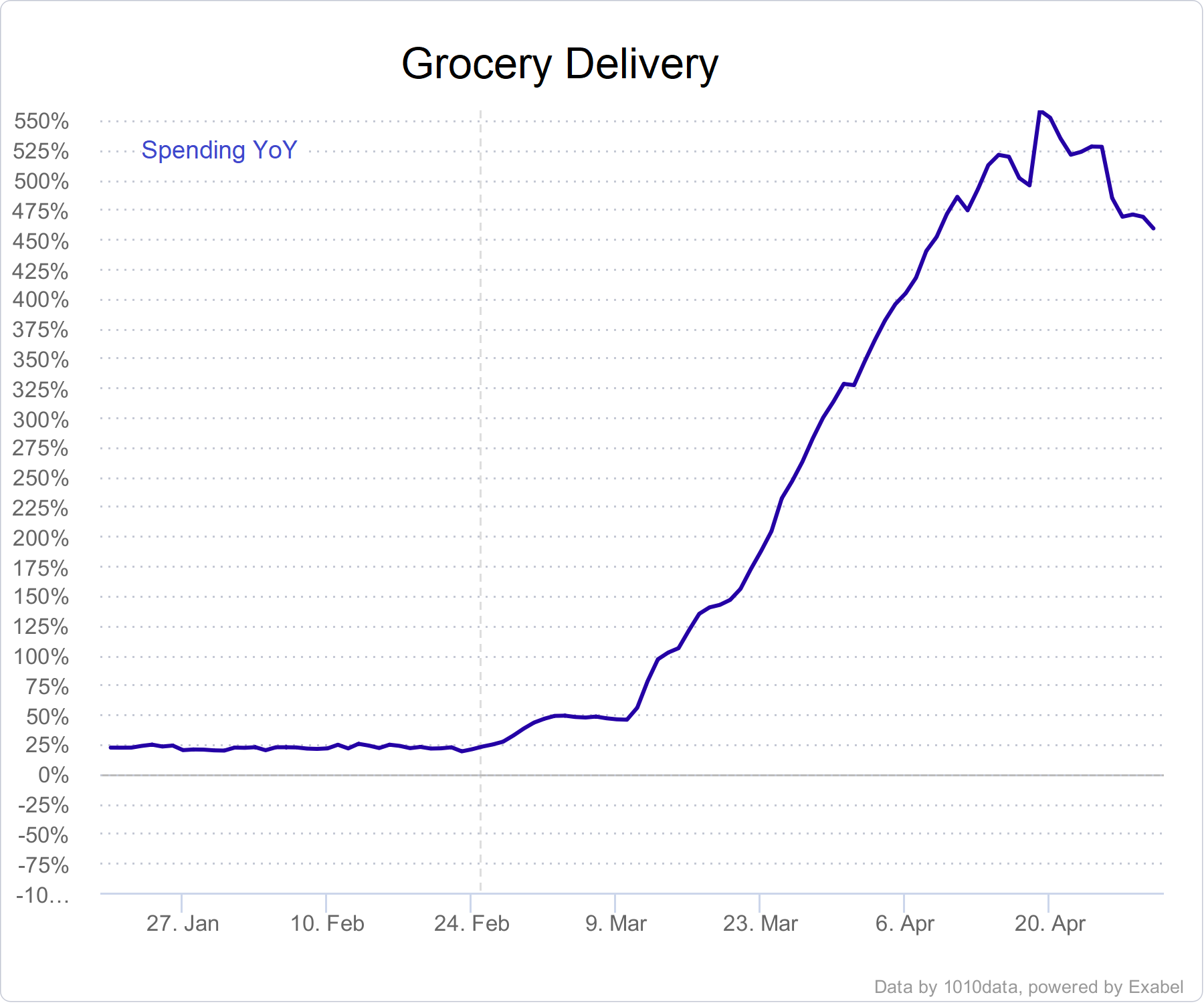 Especially telling is that, while leading companies such as AmazonFresh, FreshDirect and Instacart have increased their delivery capacities, national grocery deliveries have decreased from a 558% YoY increase on April 19th to a 459% YoY increase on April 30th. In addition, Meal Kit spending peaked on March 24th with a 44.4% YoY increase before plummeting to a 5.8% YoY decrease on April 30th.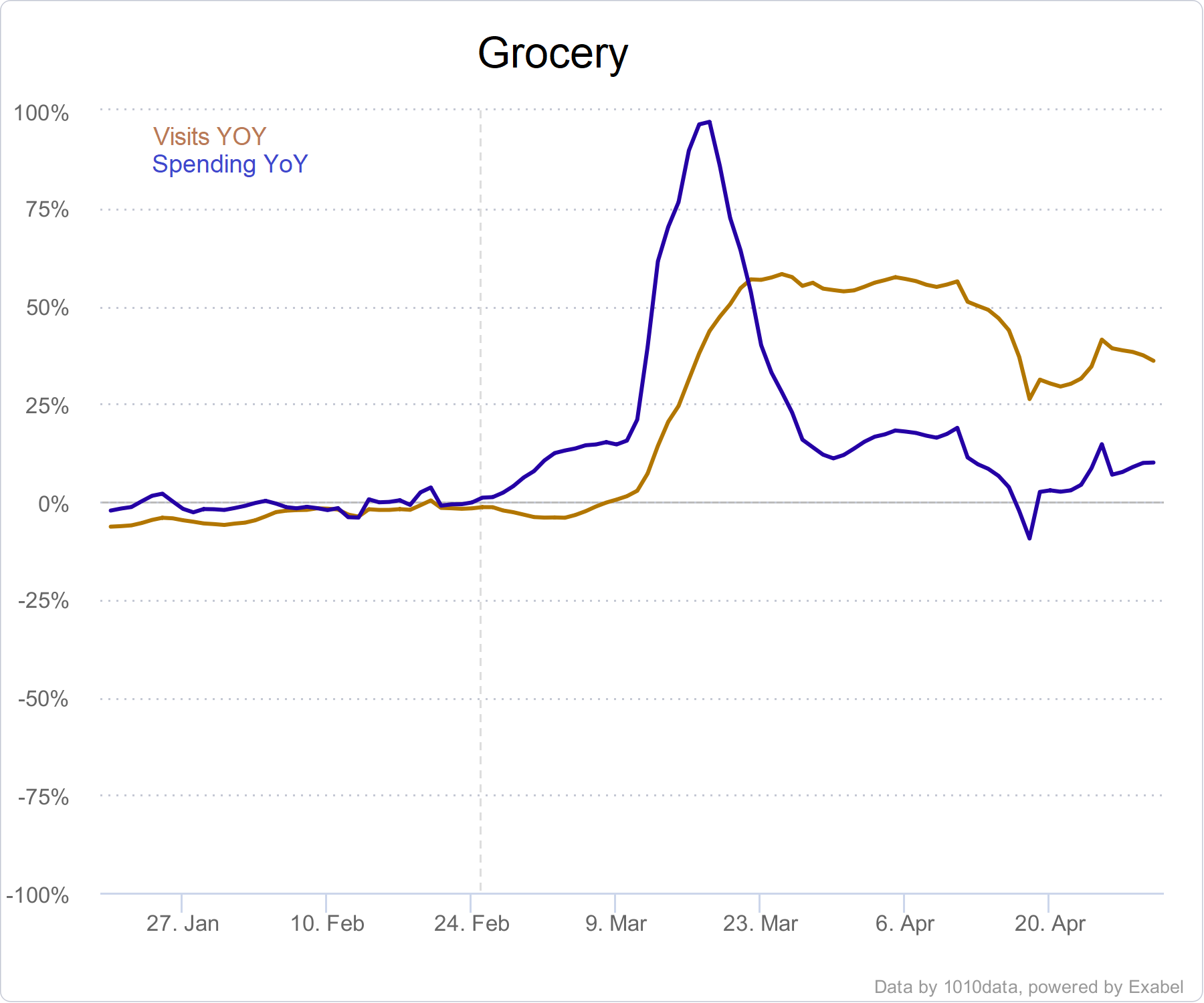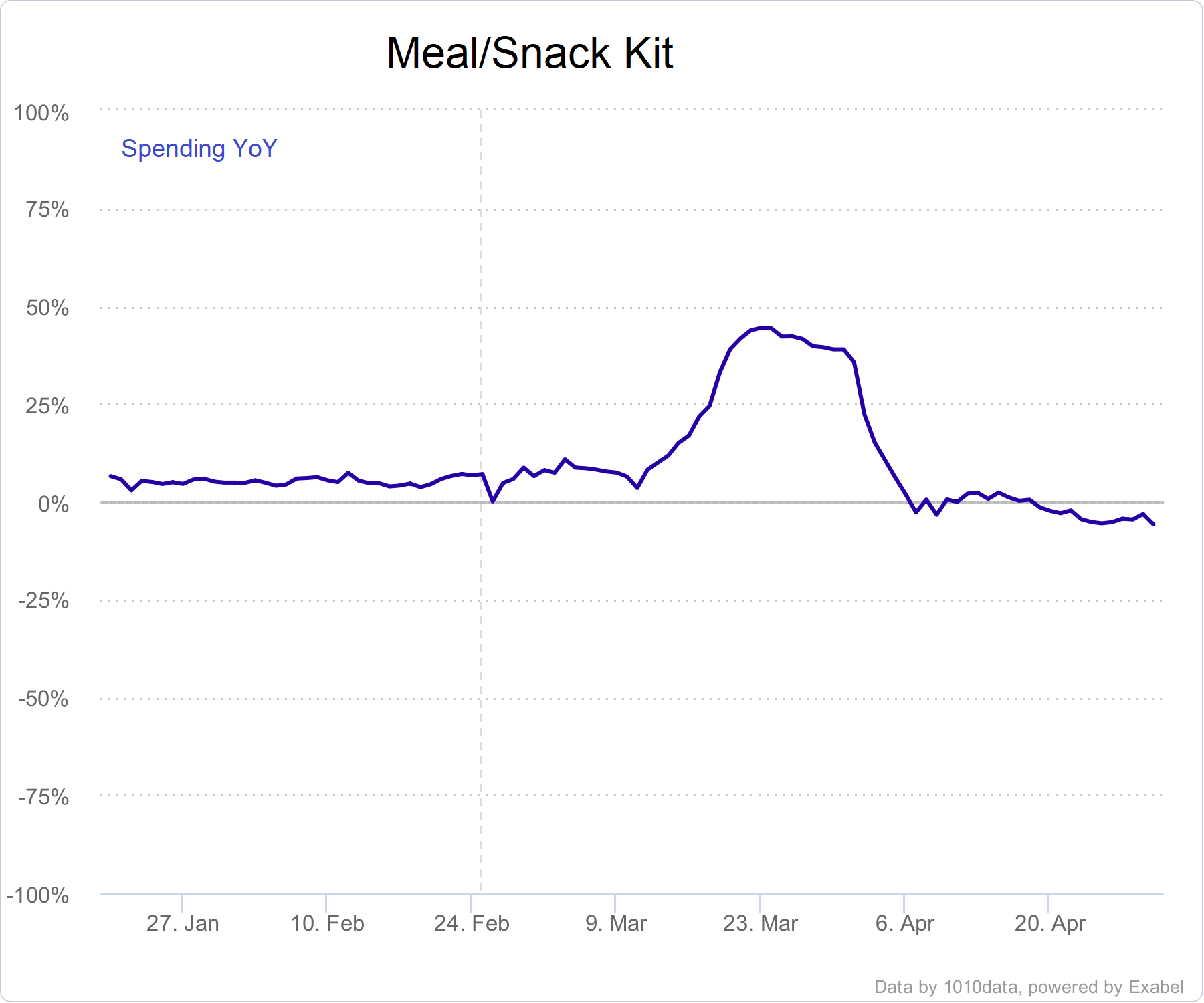 As seen below, the animated map of retail and recreation traffic, derived from Google's mobility dataset, further shows that the aforementioned trends apply to all states with the exception of California and New York/New Jersey. Redder regions are social distancing less and blue are social distancing more. While we can see good initial adoption, things waned quickly and few states are near their peak levels of social distancing.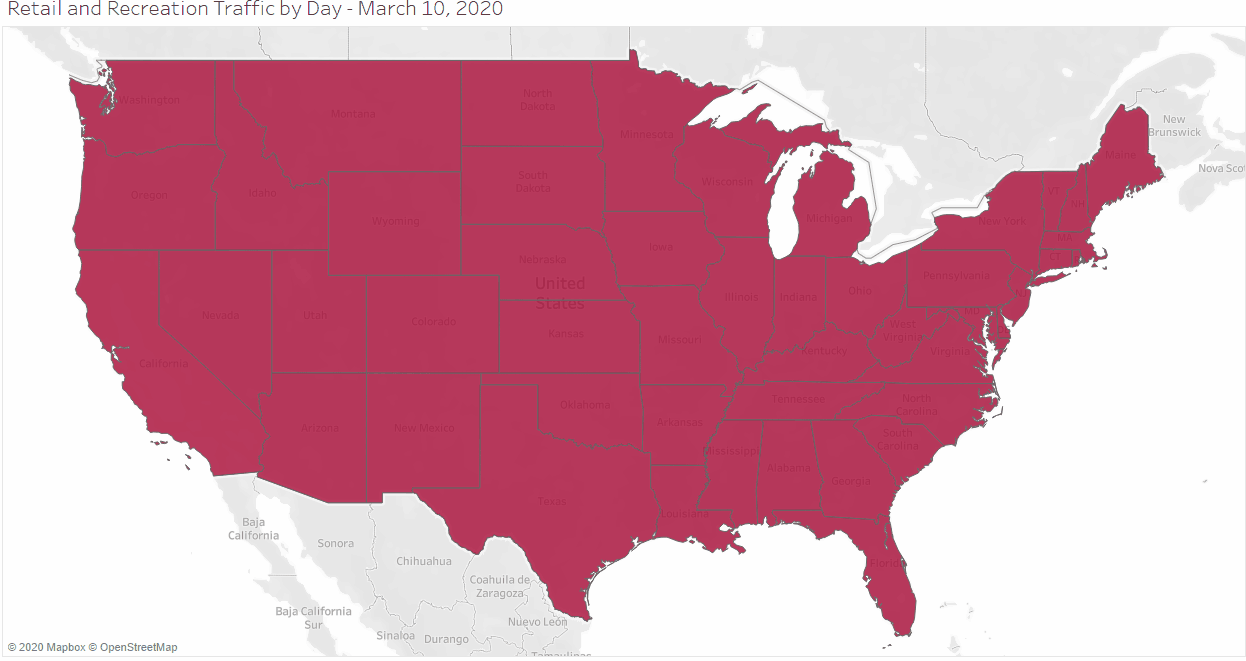 To learn more about the data behind this article and what 1010 data has to offer, please reach out to Andy Burrow at andy.burrow@1010data.com.