NYC Trails London, Berlin, Boston and Madrid in Population Mobility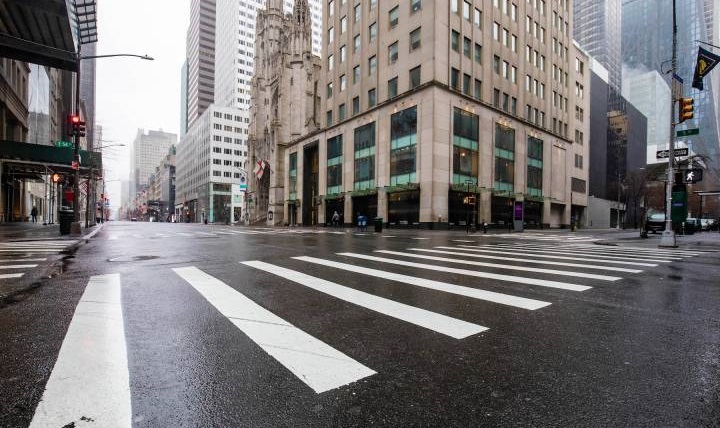 The latest data from Huq's 'Daily Distances' indicator shows that New York residents continue to trail 11 major US and European centres in terms of population mobility as caution prevails.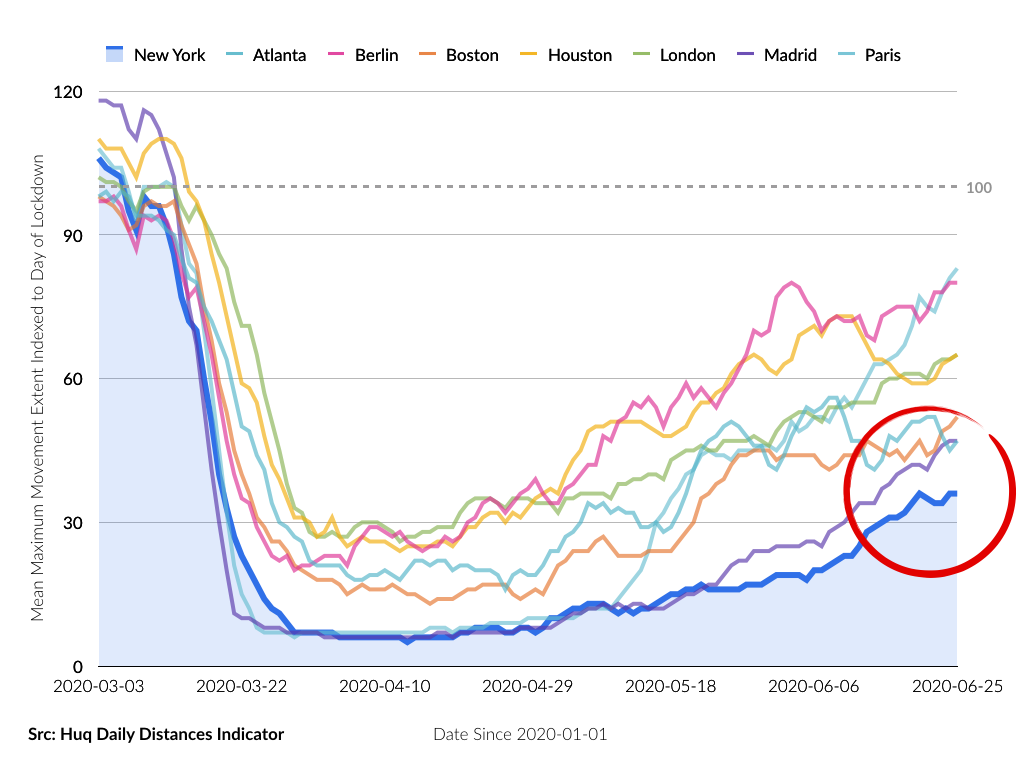 Latest figures demonstrate that the average daily distances covered by New Yorkers has yet to regain 40% of mean pre-lockdown levels, in stark contrast to other US cities (Chicago 63%, Boston 52%, Houston 65% and Atlanta 47%) and European capitals (Madrid 47%, Paris 83%, Berlin 80% and London 65%).
So what makes New York an outlier among its peers?
Reports from CBS and Newsweek suggest that fears over a second wave of Covid-19 infections are especially pronounced among residents, and these may be well-founded given recent increases in US Covid-19 infections – along with NYC being the densest city in terms of geographic population and associated transmission risk.
While population mobility metrics do not speak directly to economic activity, they are useful as a leading measure of local consumer attitudes as cities across the globe work to attain some semblance of normality. Over the coming weeks we'll continue to monitor activity levels in more detail to learn how this translates.
Huq's Indicators help analysts obtain a better understand what recovery from Covid-19 will look like. If you'd like to measure activity on a particular location, industry or subject that is not already contained within Huq's Indicator catalogue, please get in touch with our new business team to discuss your requirements.
To learn more about the data behind this article and what Huq has to offer, visit https://huq.io/.