Consumers flock to Sports & Outdoor Website Categories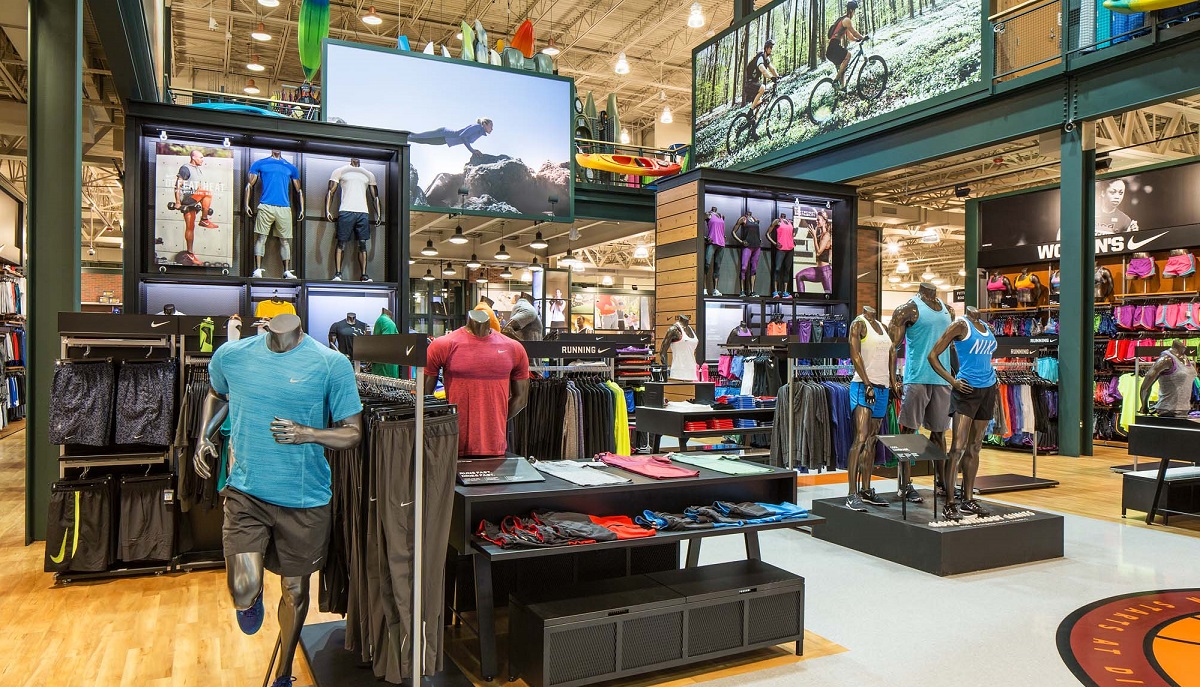 It has now been four full months since the World Health Organizations (WHO) declared the coronavirus a global pandemic and the digital retail category continues to fluctuate. As COVID-19 forced both kids and adults to stay at home, we initially saw surges in visitation to retail categories like "Home Furnishings" and "Consumer Electronics."
We also highlighted tremendous growth in the "Food & Grocery" category as people shopped for groceries and ordered meals online. Meanwhile, the "Tickets & Events" category struggled and is still showing no signs of recovery, even as some major sports prepare to compete again.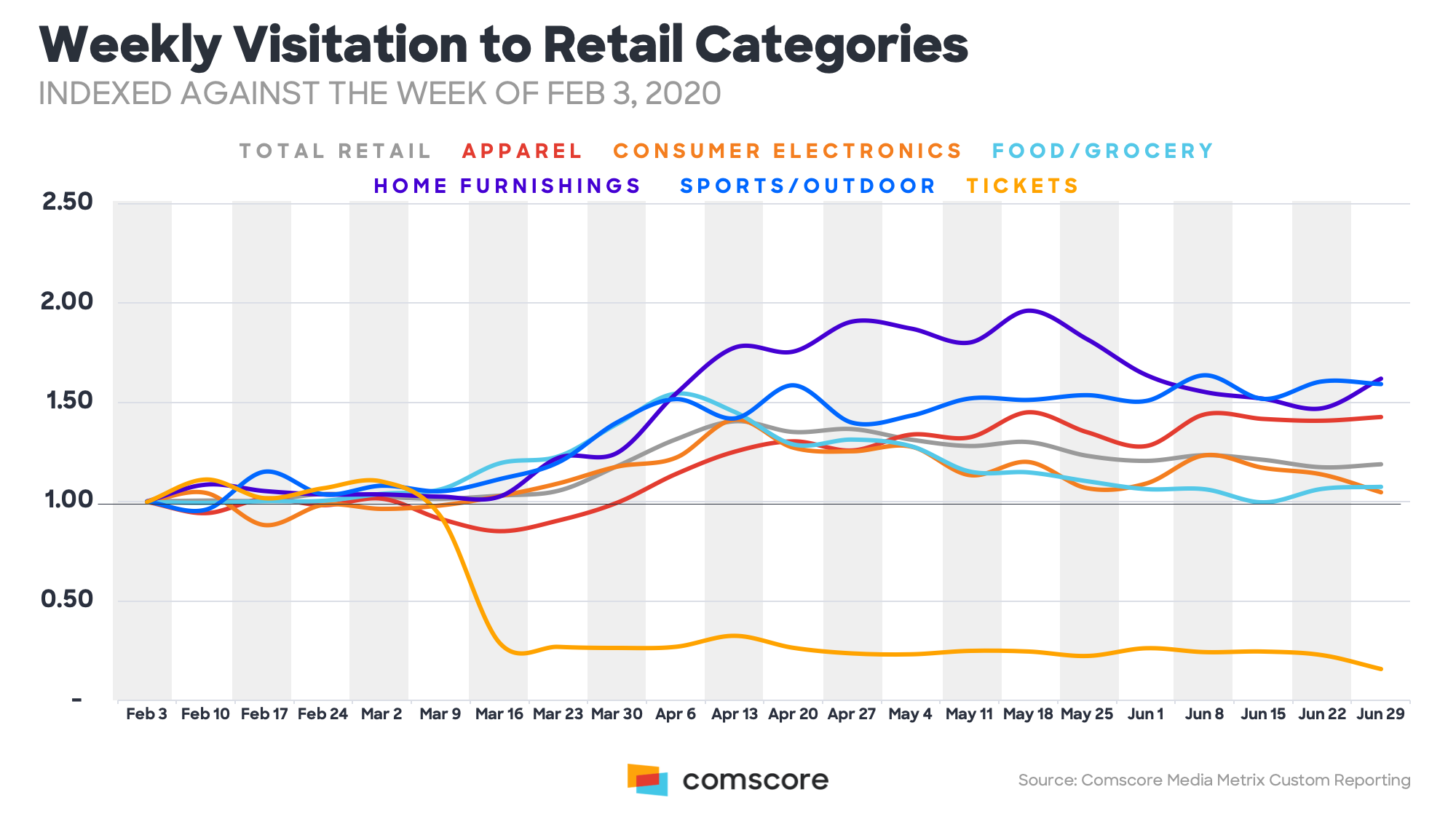 Note: The "Home Furnishings" category also includes home improvement websites
One category we haven't discussed yet is "Sports & Outdoor," this category typically has increased activity as summer approaches, and this year, despite the pandemic, saw no difference. However, top sites like DicksSportingGoods, Academy, Cabellas, BassPro, and CampingWorld collectively saw year-on-year visit growth of 71 percent for April 2020 and 86 percent growth in May 2020. Clearly, consumers are shifting their discretionary spending away from typical summer travel to things like camping and other family-oriented outdoor activities.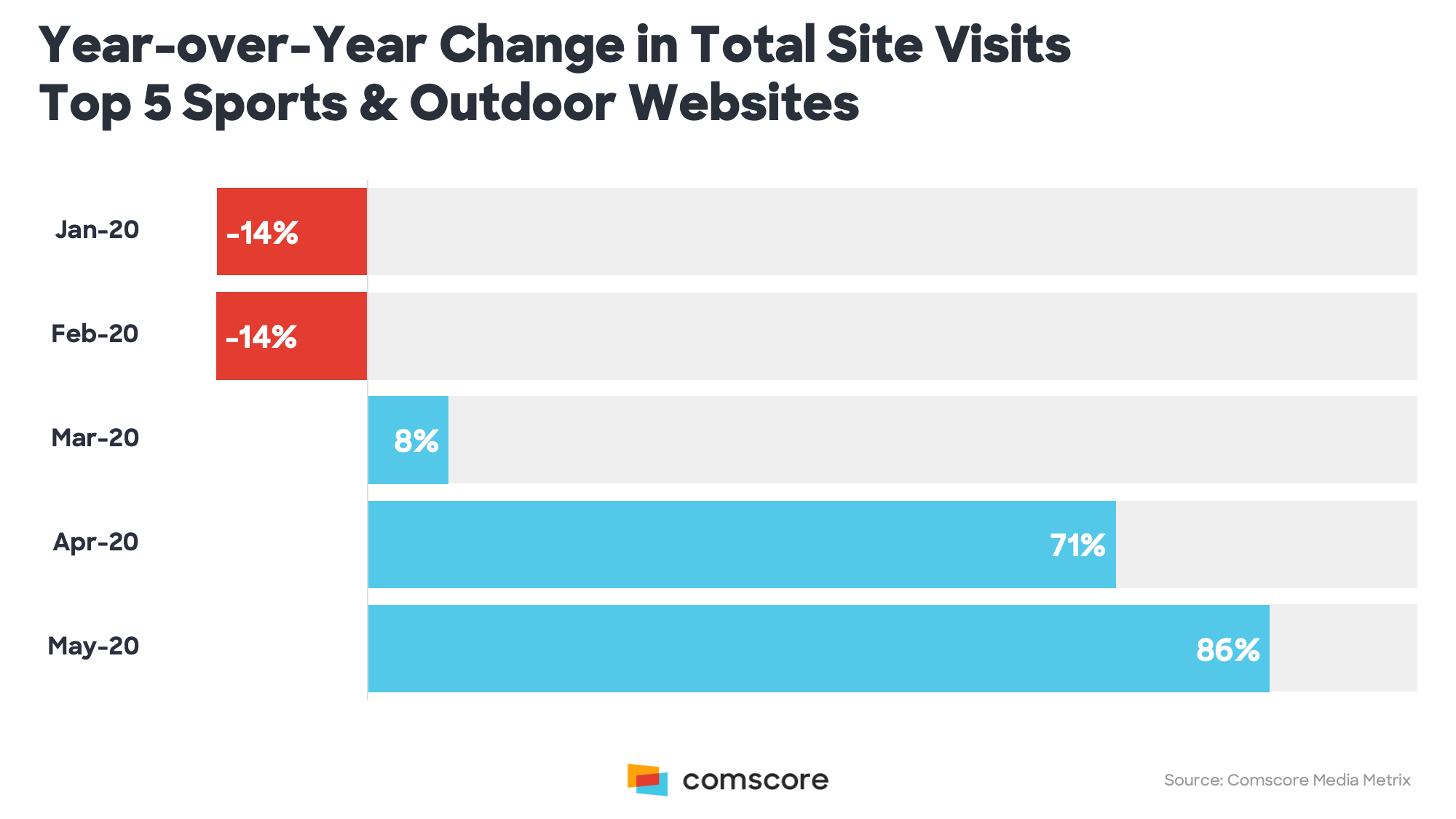 Another category that has been flying under the radar the past few months is "Apparel." While visitation to "Home Furnishings" and "Consumer Electronics" sites has started to wane in recent months, May 2020 and June 2020 saw strong growth (+38 percent) in consumer engagement with "Apparel" sites, from an average of 9.02 minutes per unique visitor in February 2020 to 12.41 minutes per unique visitor in June 2020.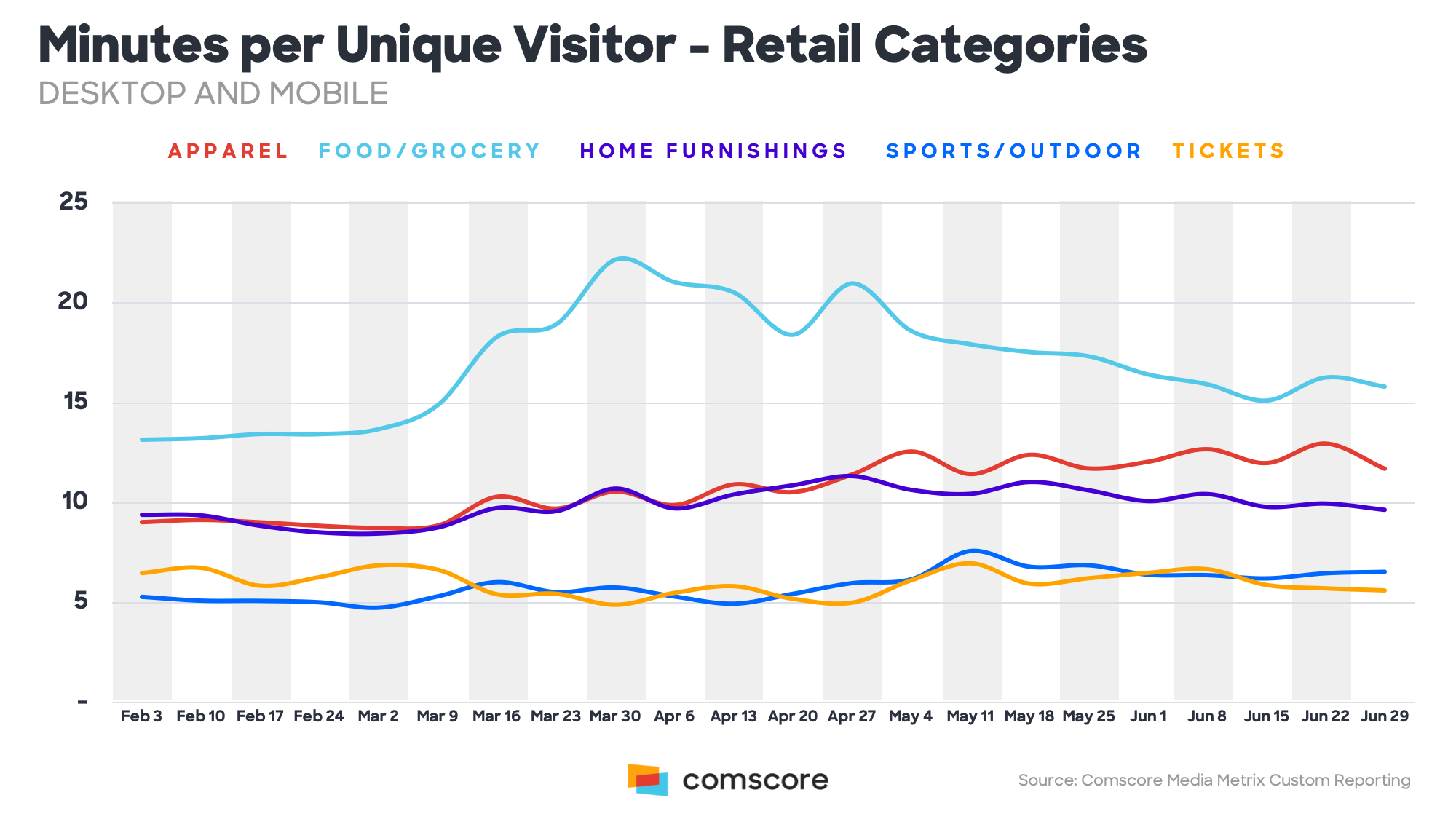 What's interesting about the "Apparel" category, is the disparity between visitation and category spending. Visitation and engagement have surged since April 2020 – visits to the "Apparel" category were up 32 percent year-on-year in May 2020. However, actual dollars spent in the "Apparel" category were down 14 percent in the same month. Category spend may be soft in part due to stronger visitation to discount-oriented apparel domains like SHEIN, Old Navy, Nordstrom Rack, and DSW, which would contribute to growth in total category visitation but weaker total category spend.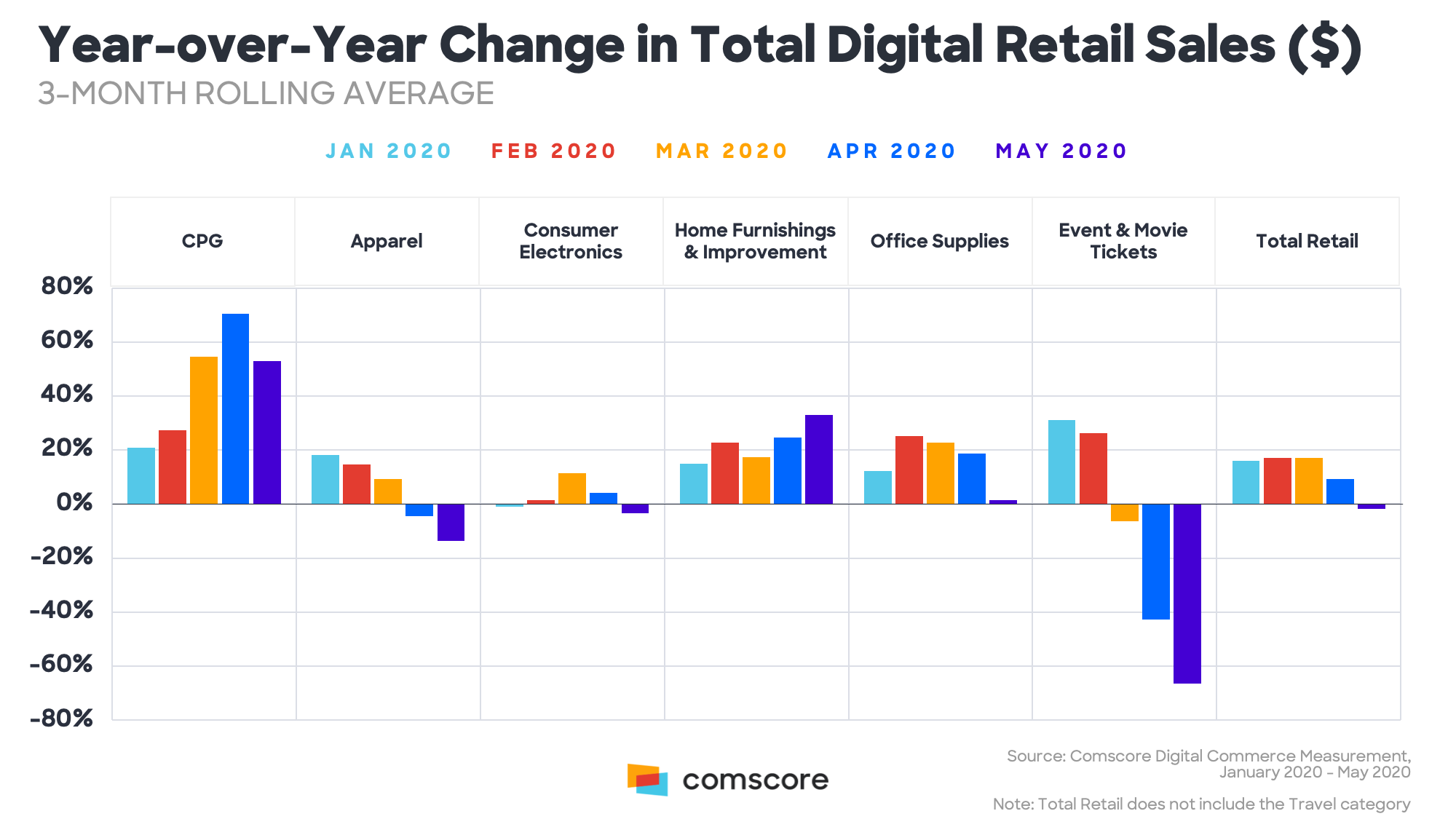 Overall, the retail landscape has certainly shifted over the past few months. While the leading domains continue to hold their respective places, visitation rank for other retail domains continues to change considerably from week to week.
To learn more about the data behind this article and what Comscore has to offer, visit https://www.comscore.com/.