Not so Fastly

The past week, high-flying CDN-turned-edge-computing vendor Fastly announced that its 3Q'20 revenues would be 5% lower-than-expected due primarily to significantly lower than anticipated revenues from its largest customer, which it had previously disclosed as ByteDance, the operator of TikTok. Readers are likely very familiar with TikTok from either their children, or the fact that unlikely candidate Oracle is in the process of 'buying' the US operations, or both.
Nonetheless, due to geopolitical uncertainty and lower usage from several other customers, growth this quarter would ONLY be ~42% compared to ~50% as originally planned (down from ~62% reported in 2Q20). Given the stock's >500% return YTD, the announcement sent shares down 27% on Thursday. Large customer concentration is like sushi – when it is good, it is really good; but when it is bad, it is really bad.
While ETR's customer respondent sample for Fastly is small compared to other vendor's in our universe (and does not include TikTok), what insights can we draw from the 22 IT decision-makers that updated their 2H'20 spend on Fastly in our latest survey?
Below are a couple of charts from ETR+ which indicate that among those 22 customers spending intentions are up from three months ago with ALL respondents either indicating their organizations are Adopting, Increasing, or maintaining spend with Fastly. Said another way, there is not one indication of a customer (albeit small size) decreasing spend on or intending to replace the vendor.
However, and this is a BIG however given the 'TikTok issue', the company's market share within our sample (i.e. its ability to grow its customer base) is very low and stagnating at ~1% of our survey sample. So while exisiting customer spend is solid, its lack of market share gains remains a headwind to dilute TikTok's revenue concentration.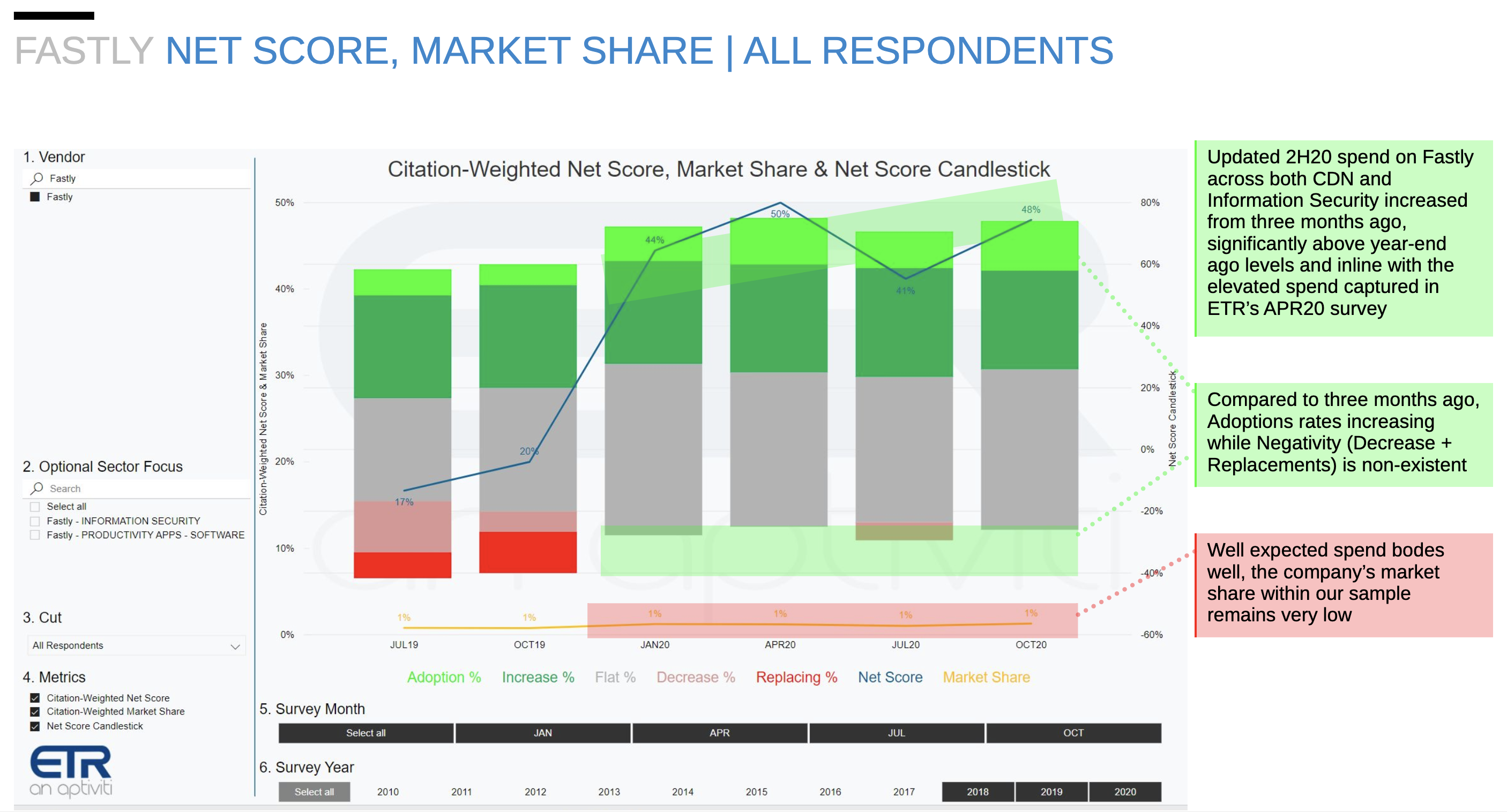 Chart 1 depicts a timeline of spending intentions on Fastly since JUL19 through OCT20 which are higher than three months ago due to more Adoptions although Market Share has been Stagnant.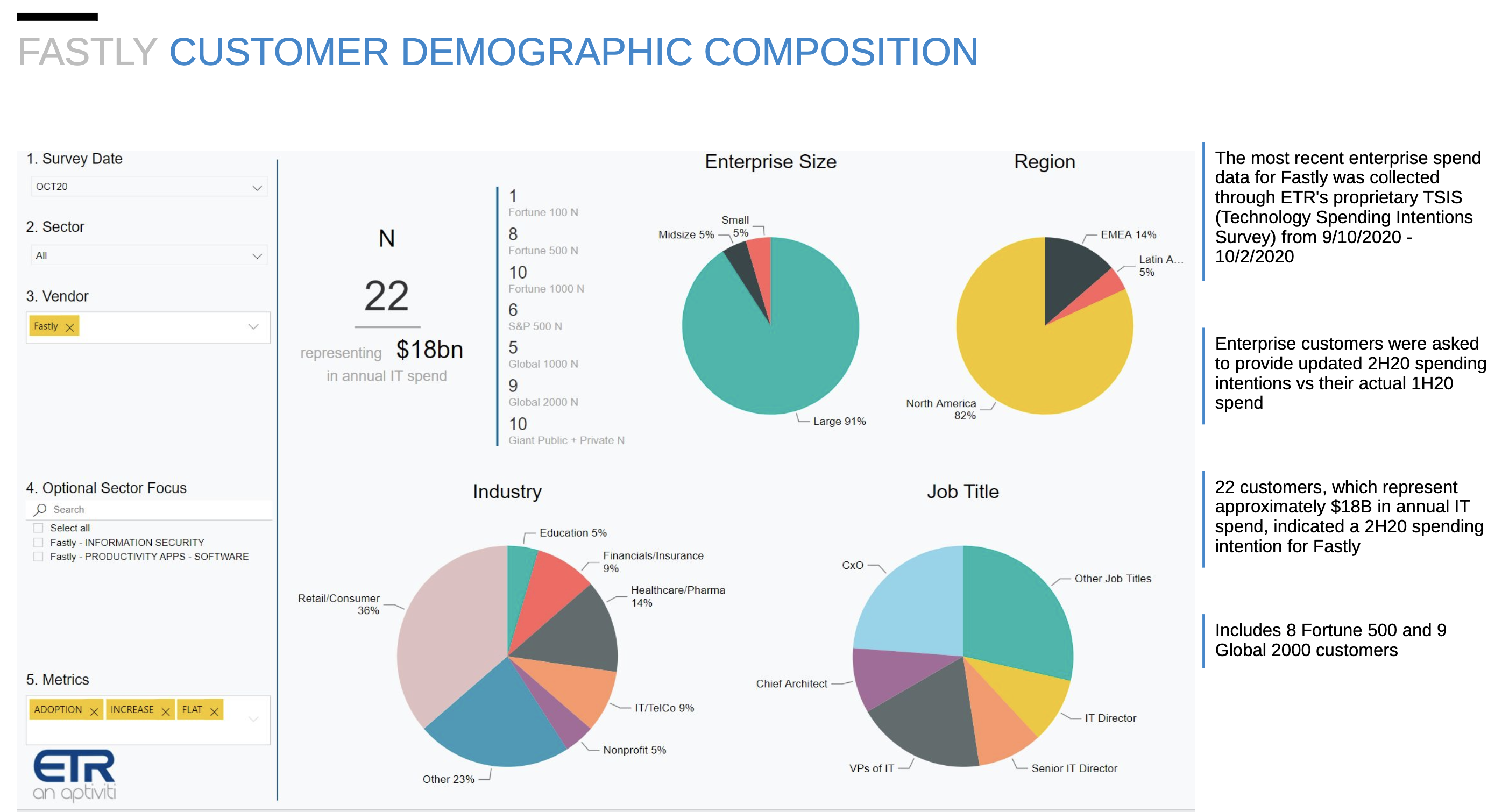 Chart 2 shows the composition of customers indicating spend on Fastly. While 22 customers is relatively small compared to other vendors we track, it does include 10 Fortune 1000s and 20 large organizations with over 1,200 employees. We estimate these respondent's organizations spend $18B in IT annually.
To learn more about the data behind this article and what ETR Research has to offer, visit https://etr.plus/.