October was a record-breaking month for home security apps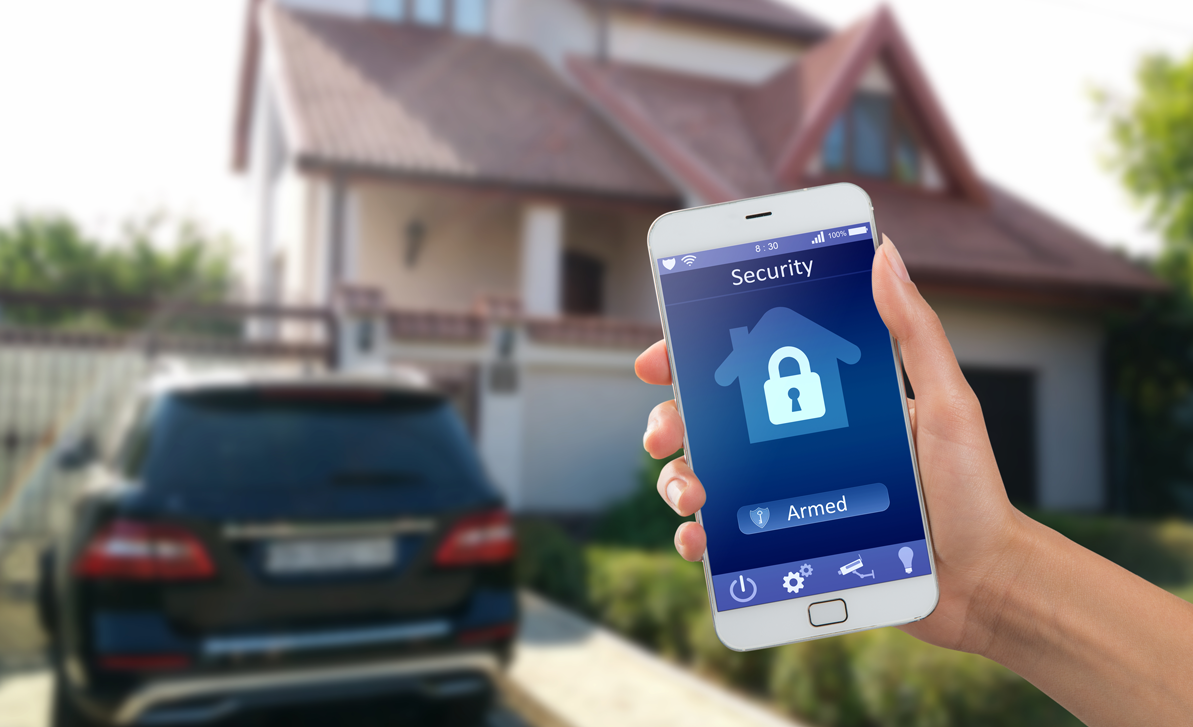 The home security market typically sees an uptick in new users in December as people unbox their holiday tech gifts. But, apparently, security season came early this year. The top 10 home security apps gained more new users in October 2020 than any month prior,* about 4.5 million total. This represents a +22% MoM increase and a +72% YoY increase. The last month to come close to October's total was December 2019, which recorded about 4.4 million new users.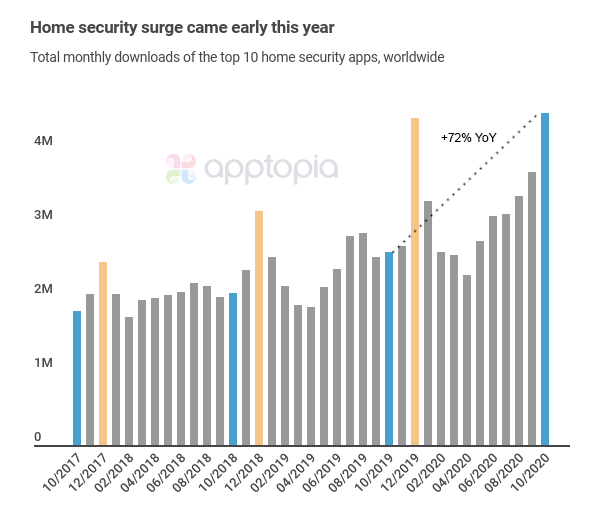 Ring- Always Home app, the leader of the market, is a perfect example of this trend. Its downloads spiked mid-October, resulting in the app's highest number of single-day downloads to date with about 93,000. However, just a few weeks later, 350,000 Ring Doorbells were recalled after some caught on fire (very on-trend for 2020, I know).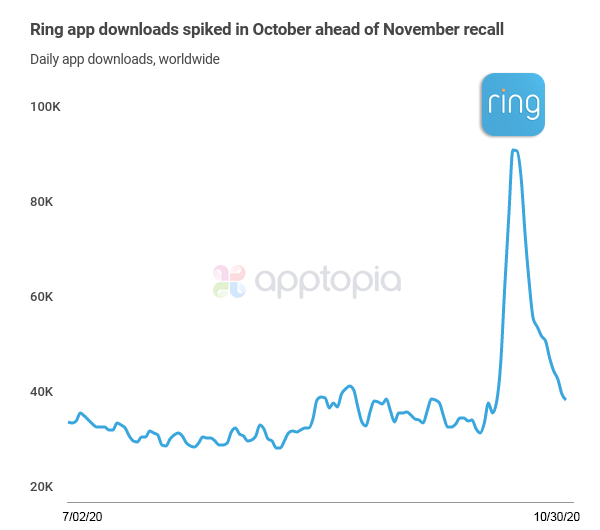 Fires and all, Ring still appears to have a slightly better user sentiment than competitors Wyze and Blink. Though, not nearly as good of a user sentiment as Alfred Home Security Camera. Alfred's been around since 2014 and is the second largest home security app in terms of DAU (Ring overtook it in the past two years or so). And with 81% of its reviews being positive over the last 90 days, it's clear its users love the app.

Just this past week, Alfred even achieved its highest number of daily active users on record* with approximately 1.7 million. Back in October, like Ring, the app also hit its highest number of single-day downloads with about 50,000.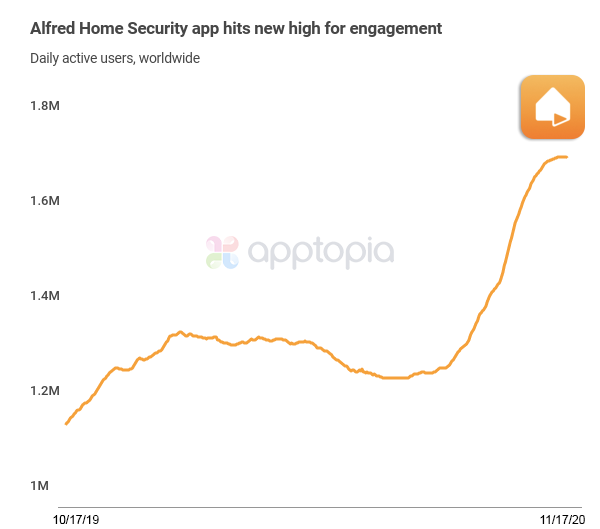 Alfred and Ring are boasting big numbers lately. Even still, there appears to be plenty of room for their competitors, who have seen massive gains this year. Blink grew a whopping +295% YoY, dwarfing the impressive +82% YoY growth of Wyze and +70% YoY growth of ADT.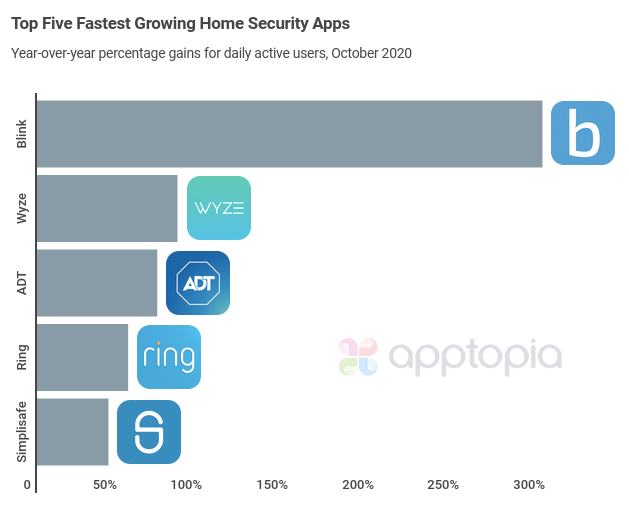 So, why is the home security market seeing such success lately? Could be a combination of factors, like election anxiety, growth of online shopping (AKA door deliveries), and early-holiday tech deals. If you have other ideas, tweet them @Apptopia. Or, if you're now wondering how the 2020 climate has impacted another industry of interest, feel free to create your own mobile intelligence report– just click that big blue button below.
To learn more about the data behind this article and what Apptopia has to offer, please reach out to Connor Emmel at cemmel@apptopia.com.