Global Liquidity Shrinks But Some Postive Signs in Q4 2020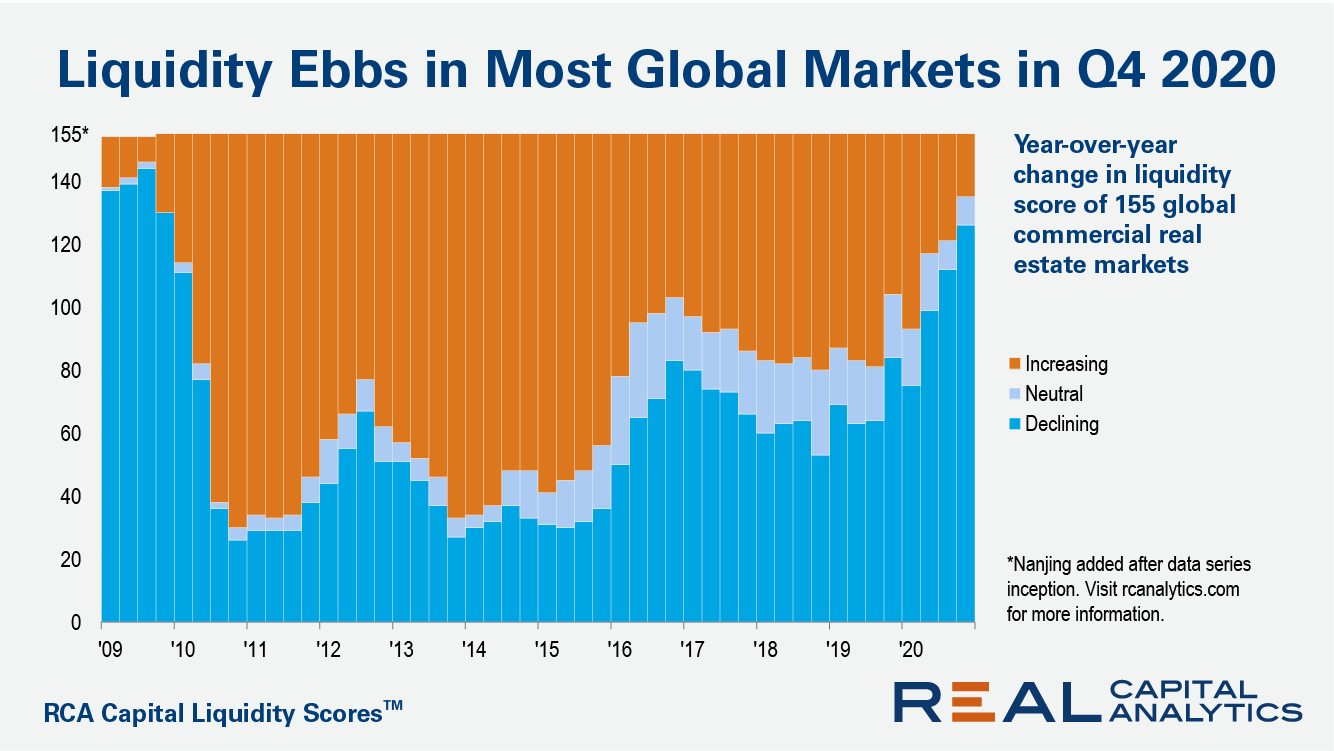 Commercial property market liquidity at the end of 2020 was below the levels from a year prior in 126 out of 155 markets worldwide, the latest update of the RCA Capital Liquidity Scores shows. The count of markets with scores falling on an annual basis was the highest since the end of 2009, during the Global Financial Crisis.
However, there are signs of optimism. Firstly, in 35 of the global markets tracked the scores improved from the third into the final quarter of the year. Secondly, while liquidity has shrunk in 2020, levels are still well above those seen during the GFC. This relative resilience is reflected it the pricing for commercial assets, which appreciated across the majority of global metros in 2020.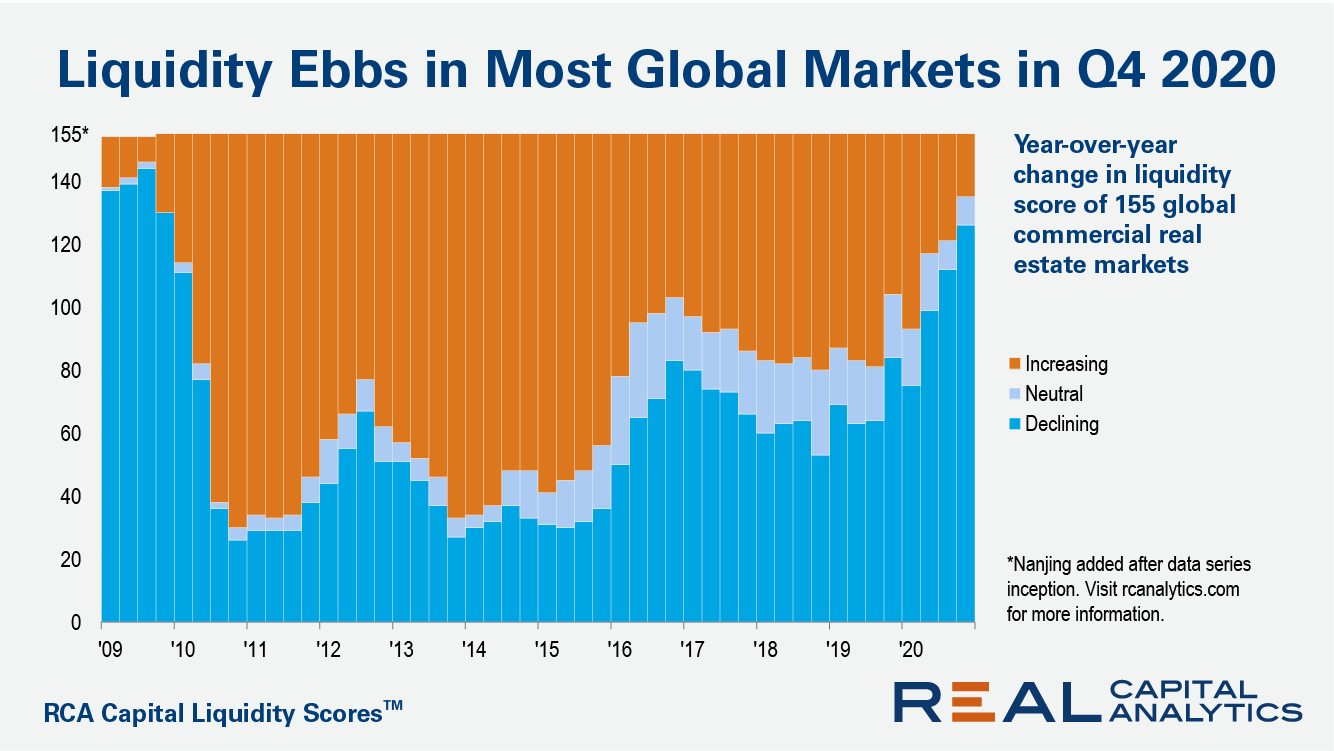 The new report also shows that Central Paris retained its position as the most liquid market in the world in the fourth quarter of 2020, while Central London placed at #11 in the ranks. Manhattan's score dropped below that of Boston for the first time, while in Asia, Hong Kong's score improved from the third quarter into close of the year.
To learn more about the data behind this article and what Real Capital Analytics has to offer, visit https://www.rcanalytics.com/.