2021 is On Pace to be the First Multi-Trillion Dollar Real Estate Market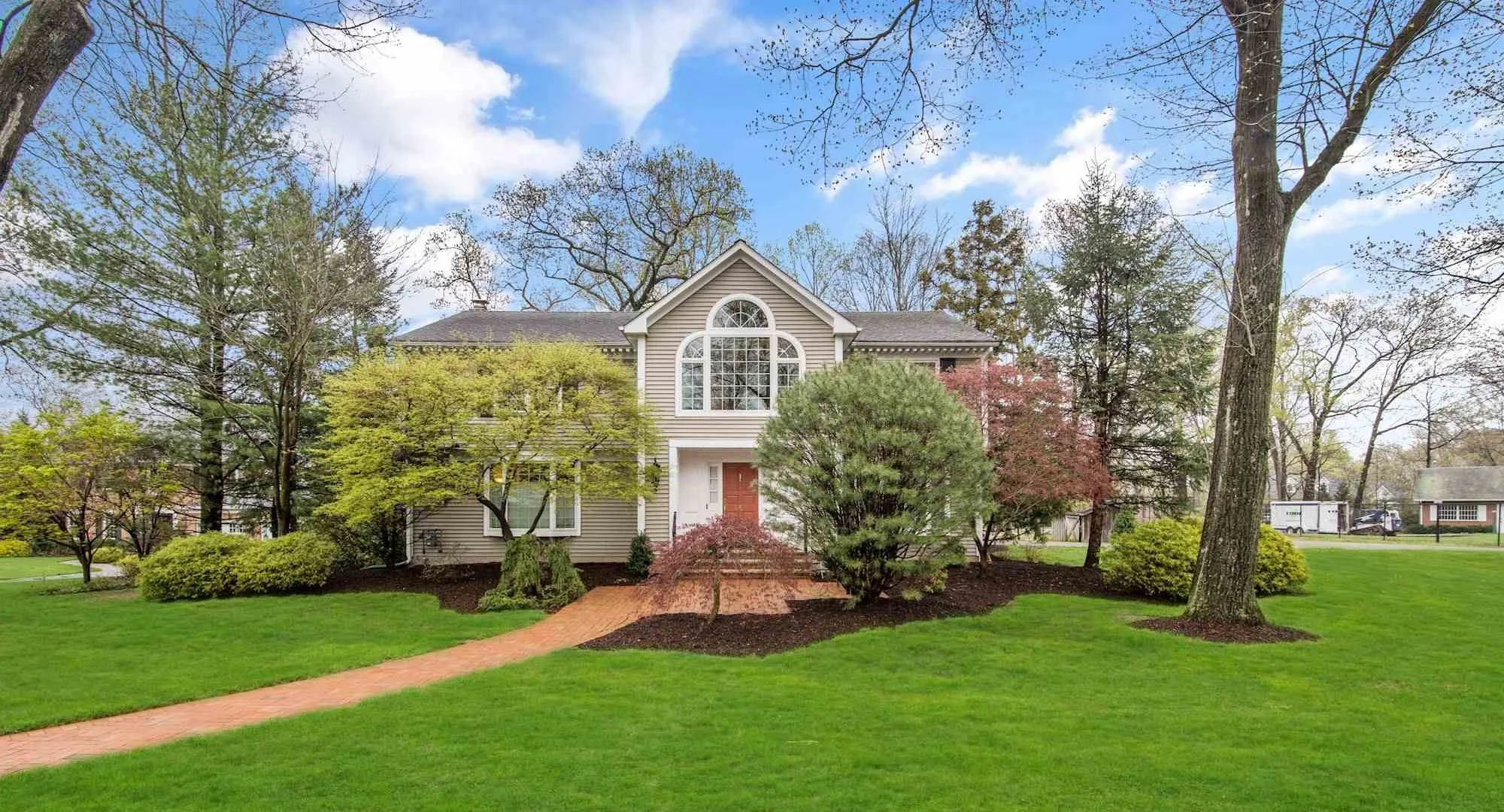 More money is being spent on real estate than ever before.
Figure 1: Total Value of Residential Real Estate Transactions (Millions)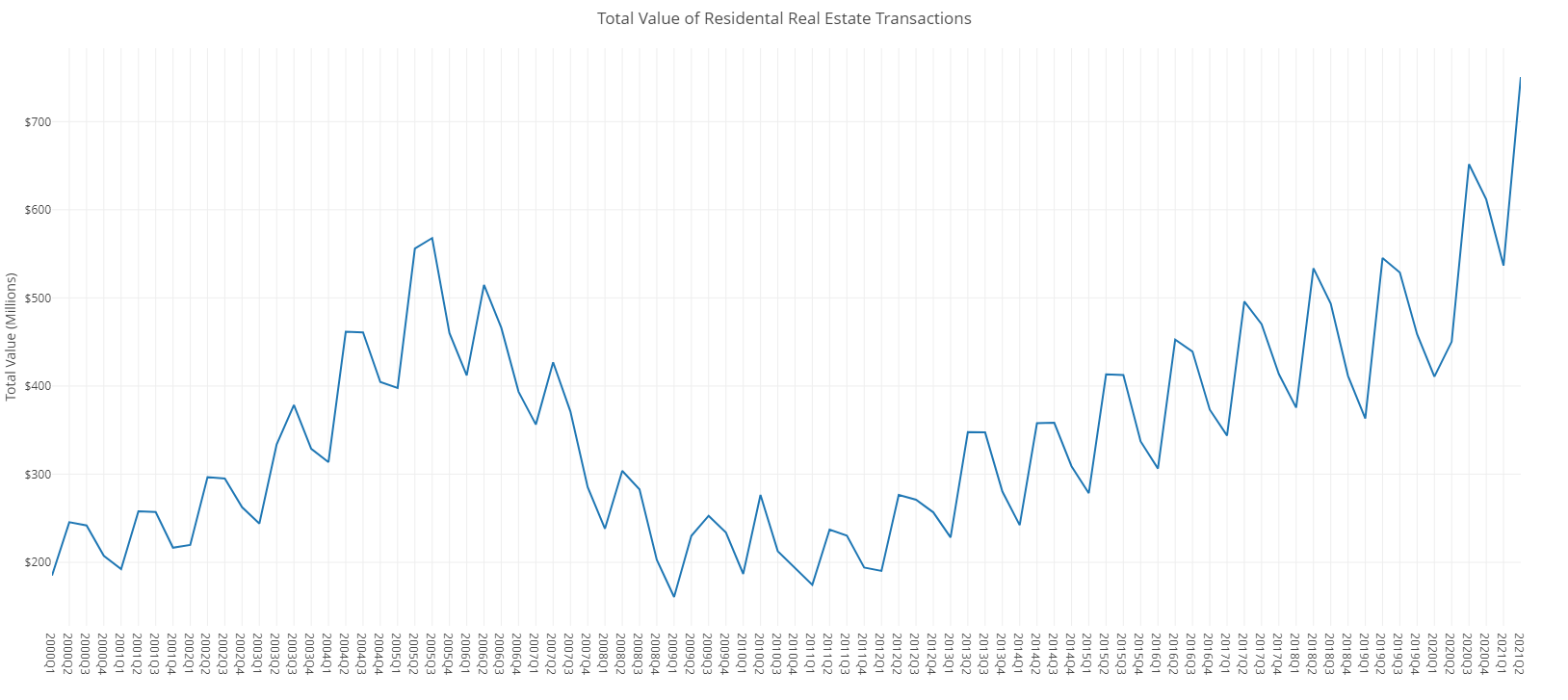 Through the second quarter of 2021, the total value of residential real estate transactions was over $600 billion for the third time in the past year, for a total of $750 billion. It has been steadily on the rise since 2010, but has recently taken a particularly sharp upswing. Recent totals exceed the previous peak of $568 billion in Q3 2005.The value of transactions has skyrocketed, despite sales count, continuing a relatively normal growth trend.
Figure 2: Total Count of Residential Real Estate Transactions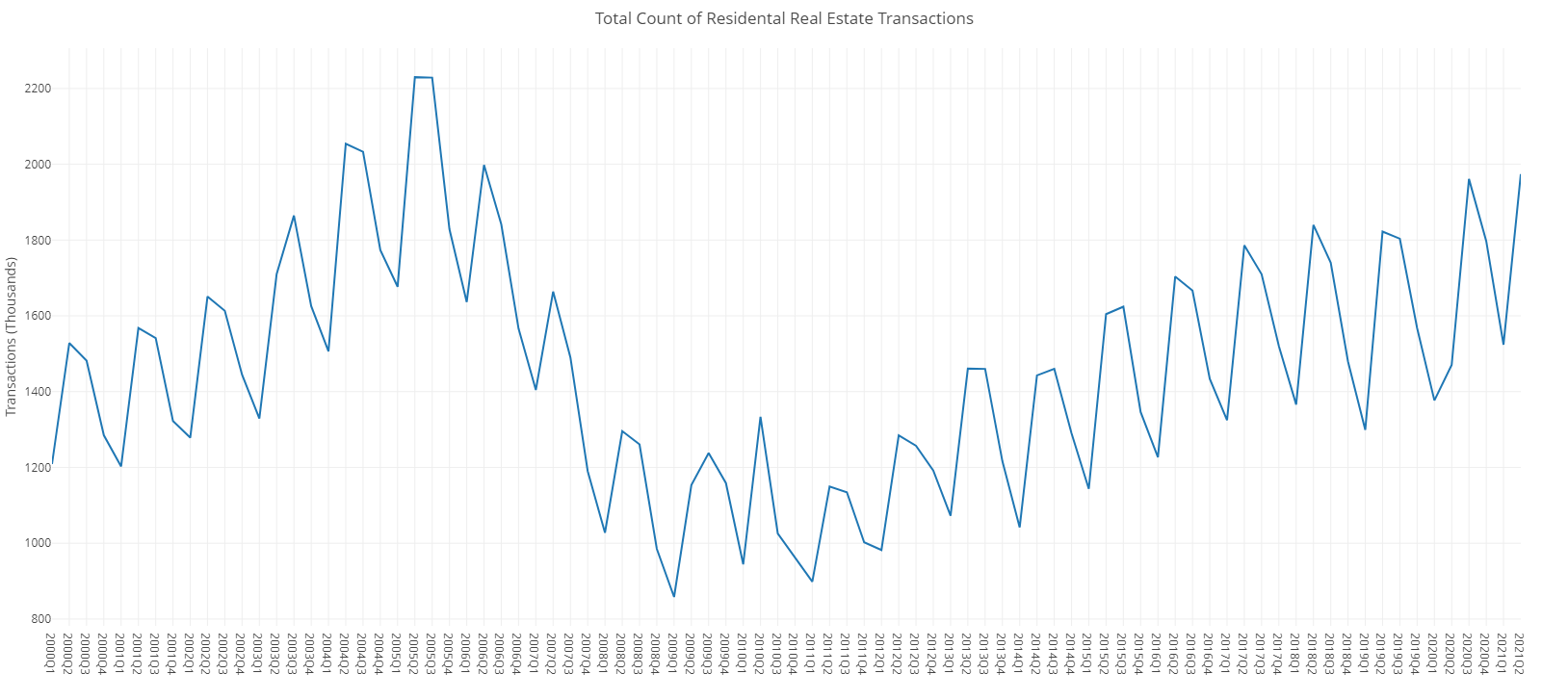 Sales are still below what they were during the 2000s boom. In Q2 2021, 1.91 million transactions, substantially less than the 2.22 million transactions in Q3 2005.
The recent surge is due to an increase in prices. As of June 2021, the CoreLogic S&P Case-Shiller Index was valued 41% above its previous peak. However, this does not explain the surge in total sales value. Inflating 2005 prices to 2021 levels would still bring the current total to $680 billion. Why don't the numbers line up? The answer lies in where homes are being sold now vs. 2005.
Figure 3: Zip Code Price Ratios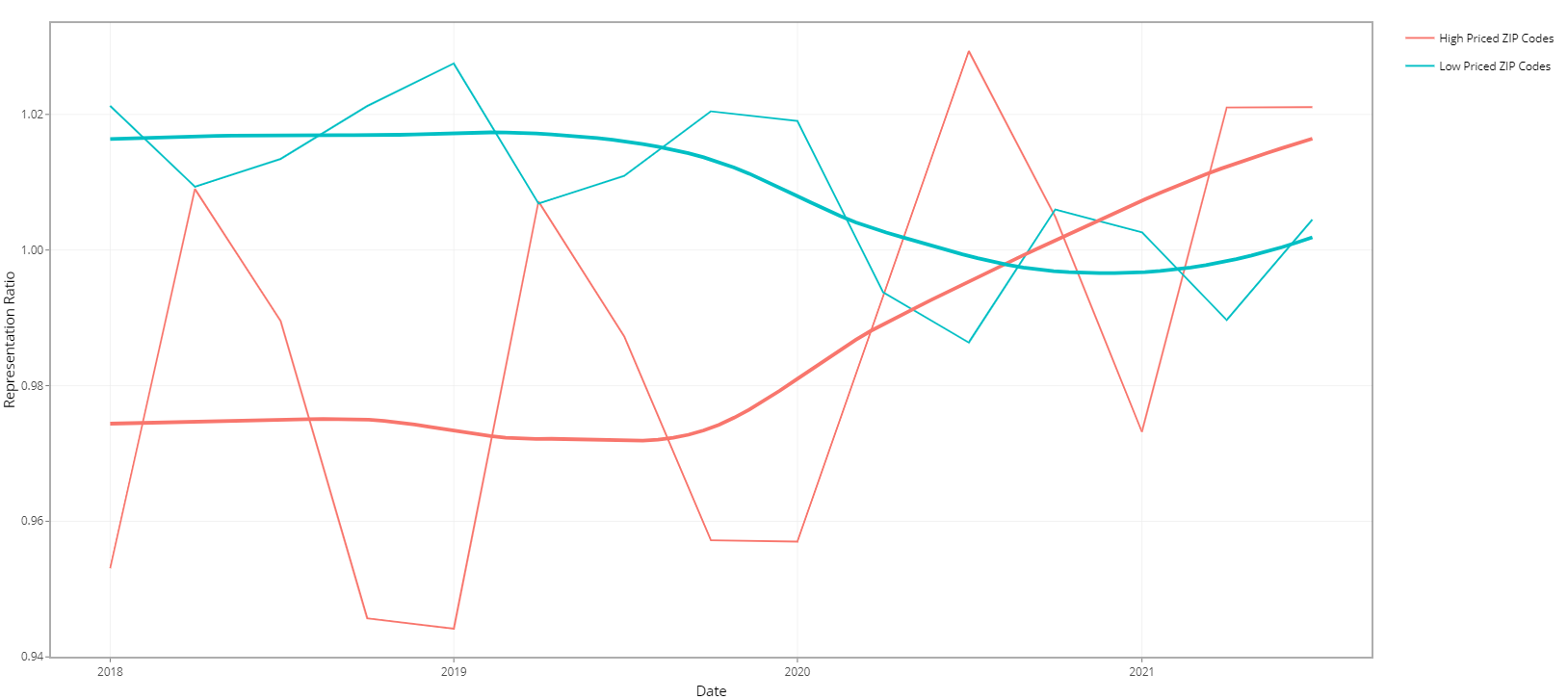 To learn more about the data behind this article and what CoreLogic has to offer, visit https://www.corelogic.com/.