Strong, Brave, and a Tech Powerhouse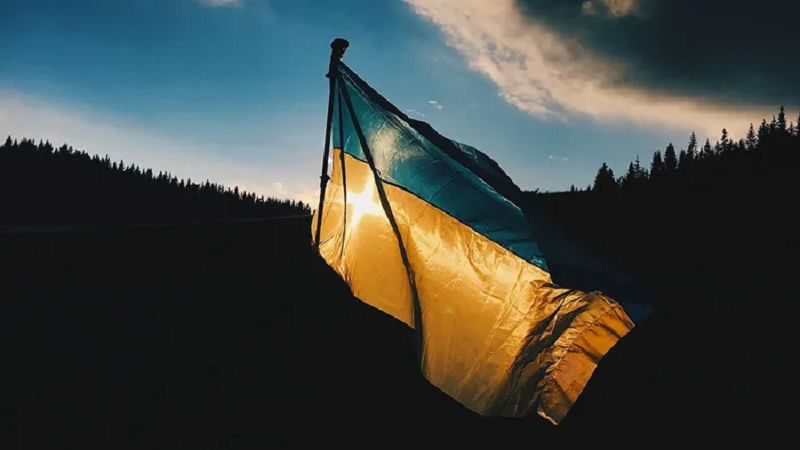 Amid the escalating crisis in Ukraine, we wanted to take the opportunity to pay homage to the impressive tech hub that Ukrainian people have built in the last few decades. First, looking into the most common occupations in Ukraine, we see that the majority of jobs are in the tech industry, with software development taking the lead. This wouldn't come as a surprise to those who follow Ukraine as a tech hub in Europe. In fact, TechUkraine, a tech platform supported by Ukraine's Ministry of Development and Trade has been warning about the ripple effects of this invasion on the budding tech industry.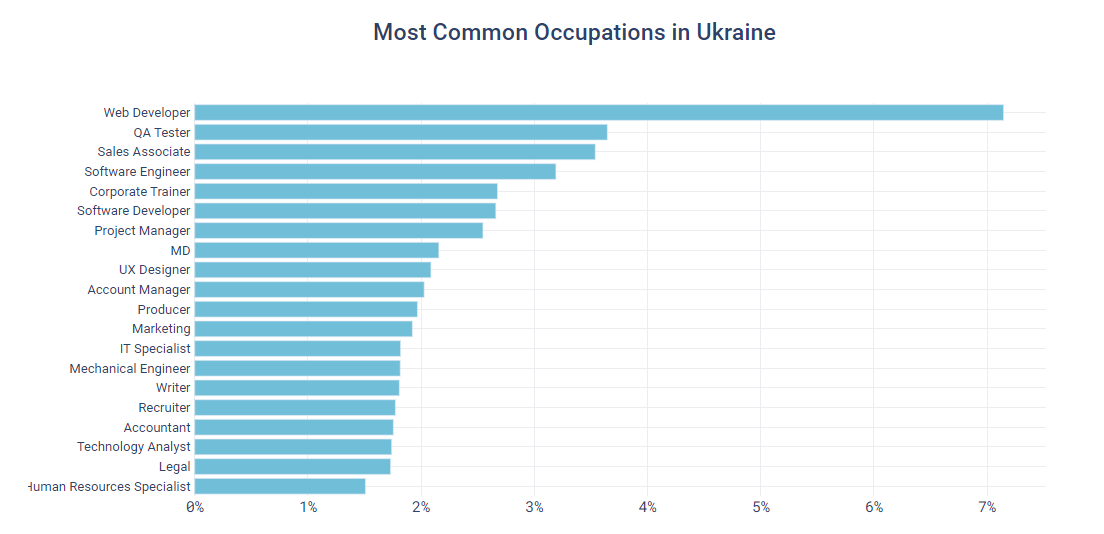 As we look into the skills of the workforce, we also see a surprisingly large share of the population having technical skills, especially when we compare Ukraine to the rest of the world.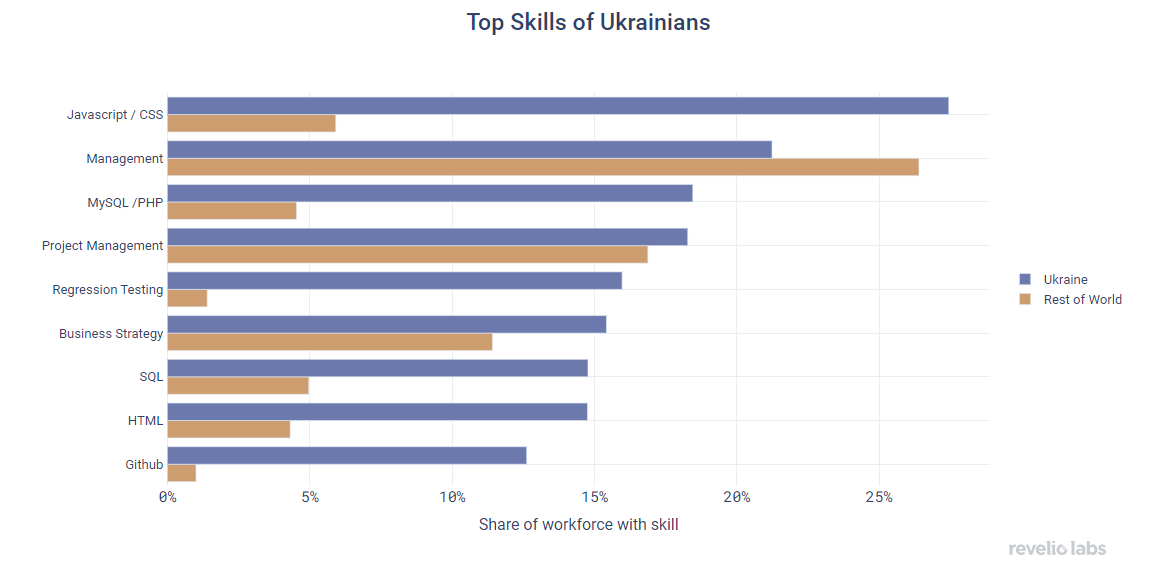 Key Takeaways:
As evidenced by the tech-heavy workforce of Ukraine, Europe has one of its most prominent tech hubs at stake during this crisis.
Occupations in the tech industry are the most common in Ukraine, with software development and IT leading the ranks.
Compared to the rest of the world, Ukraine has much higher shares of the workforce that have technical skills.
To learn more about the data behind this article and what Revelio Labs has to offer, visit https://www.reveliolabs.com/.