US Commercial Real Estate Prices Advance in February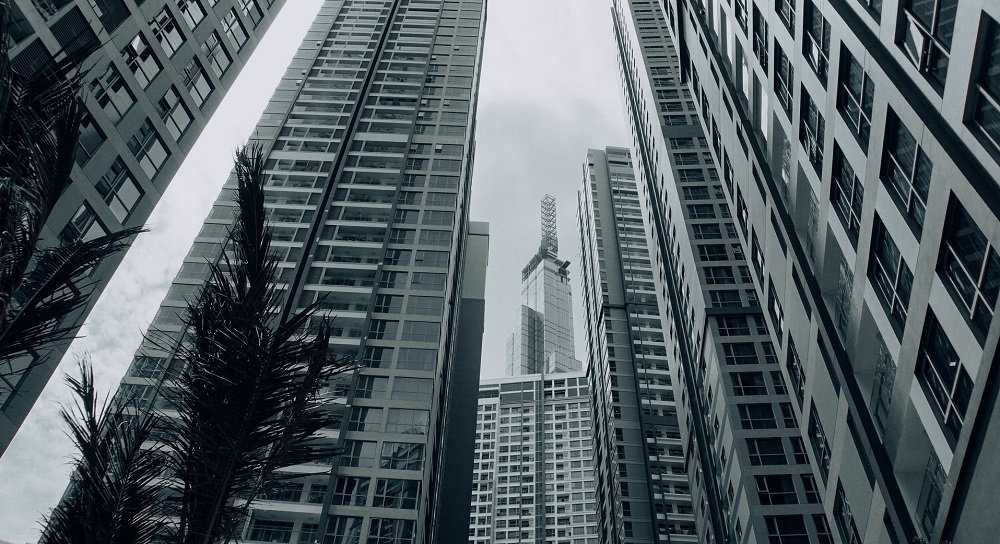 U.S. commercial property price growth continued apace in February as all four major property types posted double-digit annual price growth. The US National All-Property Index rose 19.4% from a year ago and 0.8% from January, the latest RCA CPPI: US report shows.
Industrial prices climbed 28.5% from a year prior, the fastest annual rate among the major property sectors in February and a record for any property type since the inception of the RCA CPPI. In June 2021 industrial price growth surpassed its previous high, seen prior to the Global Financial Crisis, and growth has accelerated every month since.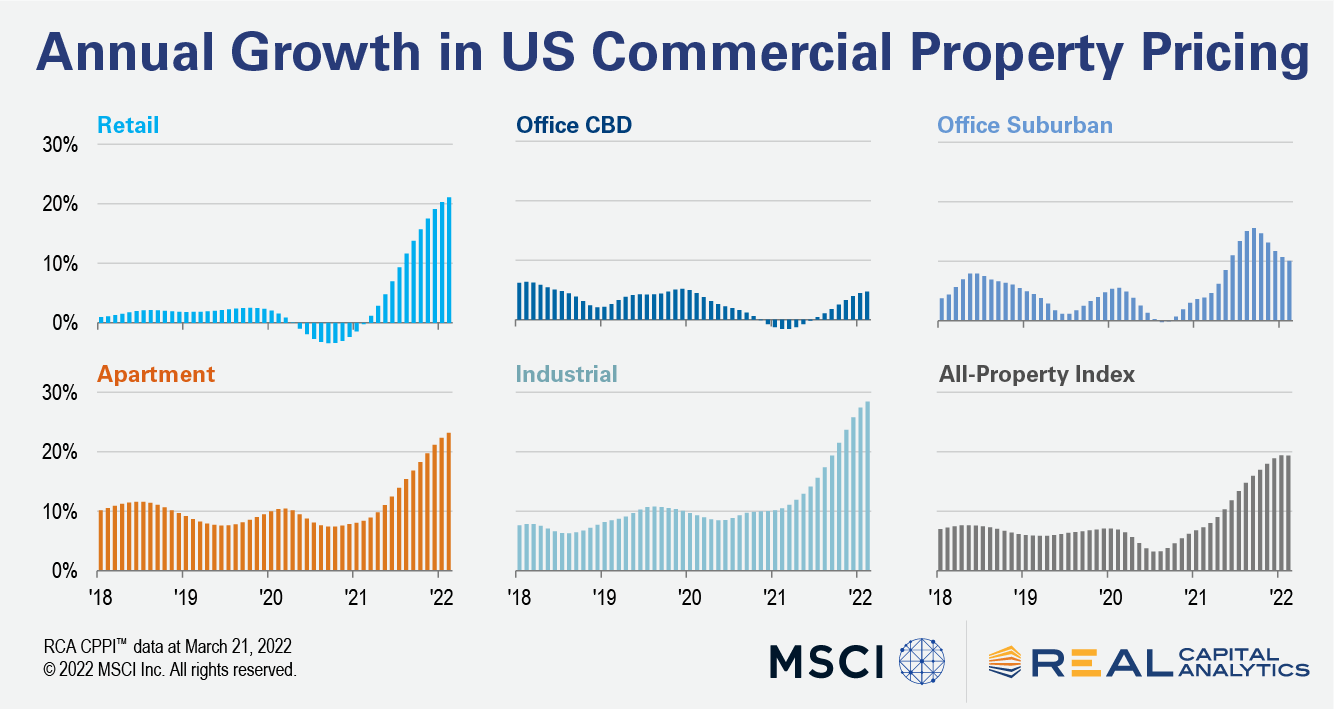 Apartment prices registered the fastest pace seen for this sector, with the annual rate accelerating to 23.2%. Cap rates for both the apartment and industrial sectors, as measured by the RCA Hedonic Series, have compressed to record lows.
The retail index posted a 21.1% annual increase, the highest rate in the history of the RCA CPPI for this sector. This record growth is only a year removed from the retail price declines seen at the start of 2021.
Price growth in the office sector subtypes continued to chart different paths. CBD office prices, which been falling for much of 2021, rose 4.7% year-over-year in February. Suburban office price growth has lost momentum in recent months, slipping to a 10.1% annual growth rate in February.
To learn more about the data behind this article and what Real Capital Analytics has to offer, visit https://www.rcanalytics.com/.