Temu: The Fastest Growing Marketplace You've Never Heard Of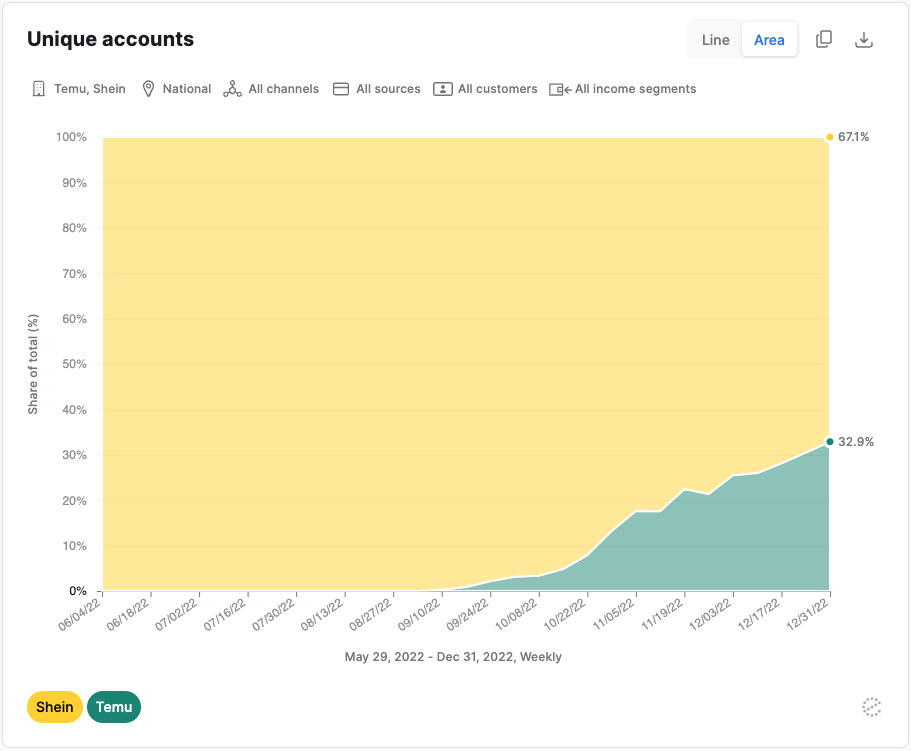 Chinese-owned discount online marketplace Temu reached half as many weekly active users as the largest US fast fashion brand Shein in only three months according to Earnest's Vela transaction data. The Pinduoduo owned newcomer to the US market achieved customer growth levels that took Shein four years and a pandemic to reach. Temu offers basement bargains for everything from Lenovo earbuds to 99 cent holiday outfits. Its market entrance comes on the heels of hyper-discounted and social media hyped fast fashion brand Shein's rise.
Temu Sales Growing Double Digits Week-to-Week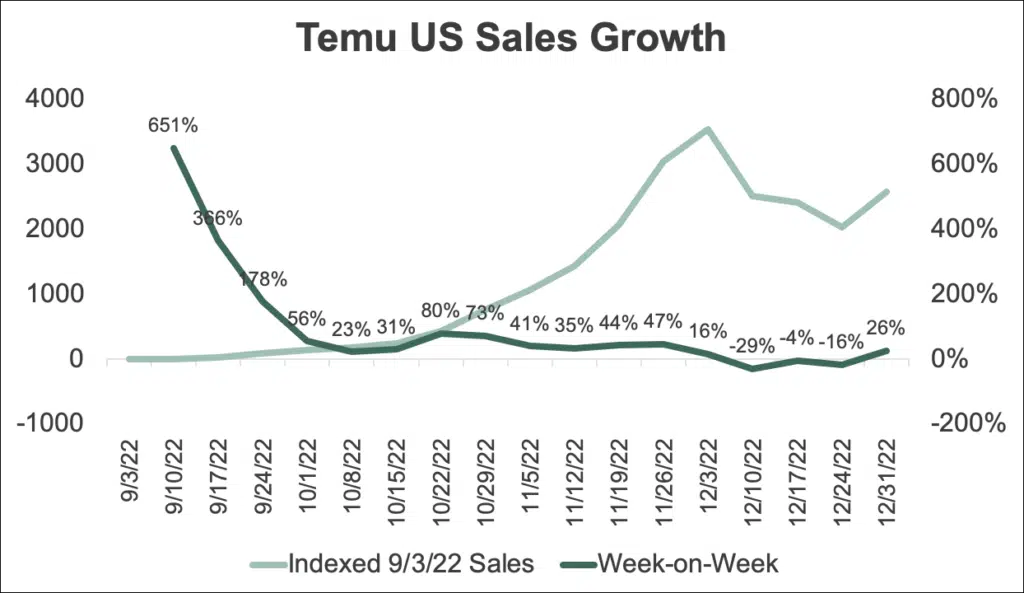 Temu sales growth peaked in late November, up 47% in the week ended November 26th vs the prior week. Sales decelerated slightly after the Black Friday/Cyber Monday period before picking back up in the last week of 2022. With such explosive sales increases the company could be poised to reach Shein levels of market dominance in a significantly shorter timeframe than the fast fashion brand. Temu also has a wider reach than Shein, selling not just fashion but household goods, electronics, and even appliances on their gamified app and online site. Despite small average basket sizes ($39 for Temu compared to $72 for Shein in November), Temu offers financing through Affirm and Klarna, neither of which are offered at rival Amazon in the US.
To learn more about the data behind this article and what Earnest Research has to offer, visit https://www.earnestresearch.com/.