With Zoom's stock up 140% YTD how can investors play the work from home theme?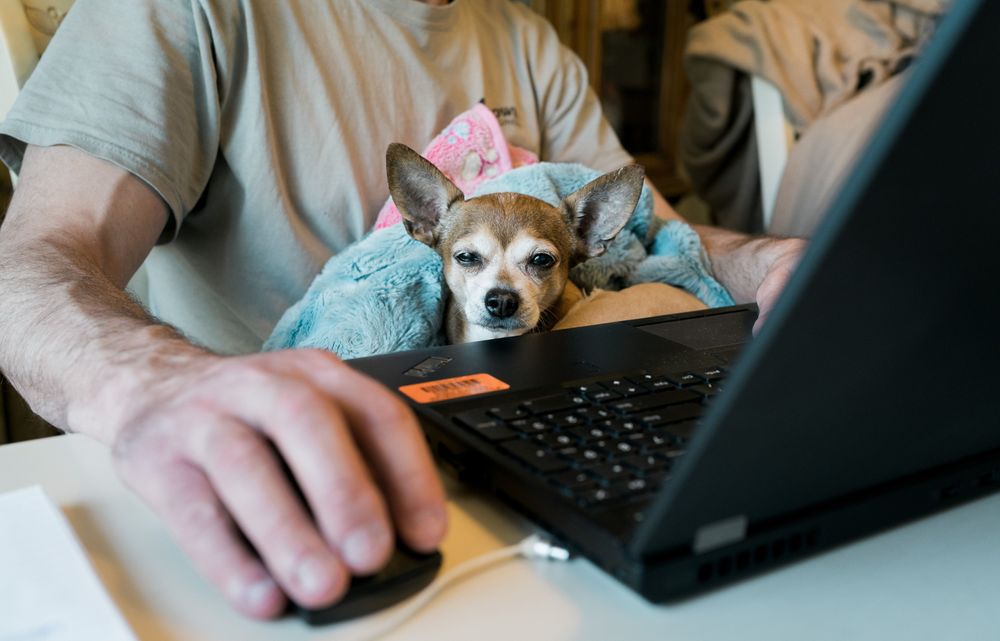 As businesses around the world locked down, Zoom (ZM) allowed employees to continue to connect and allowed commerce for online businesses to function with little disruption. Now that the company's stock has run, where can investors turn to play the work from home theme?
Zoom was just the first wave in the work from home transition. Companies like Google, Square and Twitter are extending employees' ability to work remotely further and further into the future. Many other more traditional businesses are now going through similar discussions internally, deciding on whether it makes sense to pay expensive leases as they are likely to have to keep offices at 50% capacity in the best case scenario. Barclays CEO Jes Staley said "there will be a long-term adjustment in how we think about our location strategy. The notion of putting 7,000 people in a building may be a thing of the past."
LikeFolio, a data company that tracks consumers purchase intentions online, has provided us with data showing that Logitech and Netgear are two other companies which people are turning to in order to transform their homes into more permanent home offices.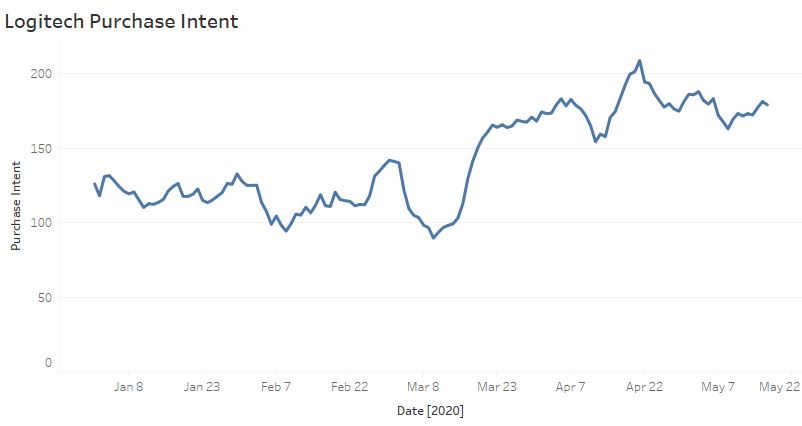 Purchase intent data for Logitech from LikeFolio has exploded since the quarantine began. Purchase intentions have settled in at up nearly 50% and at times reached more than 100% growth versus just a few months ago. Logitech sells essential work from home gear including webcams, keyboards, mice and computer speakers. On the company's earnings call in early May, Bracken Darrell, Logitech's president and chief executive officer said "Video conferencing, working remotely, creating and streaming content, and gaming are long-term secular trends driving our business. The pandemic hasn't changed these trends: it has accelerated them."
Another company showing accelerating purchase intent trends according to LikeFolio is Netgear. Netgear makes home wired and wireless routers which employees will need as they start adding more home office equipment.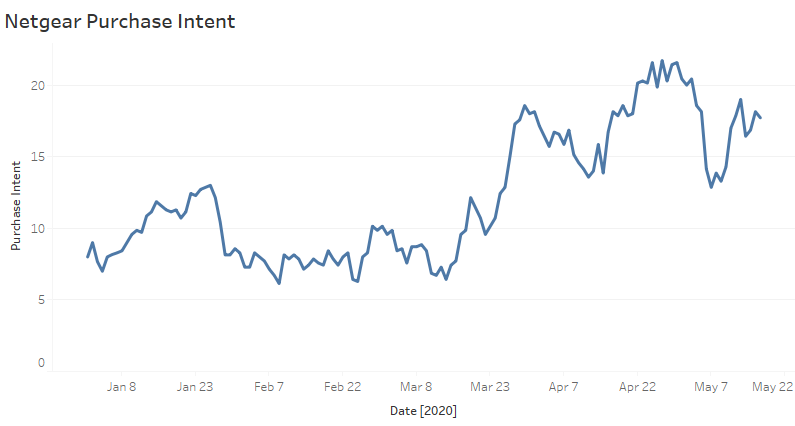 LikeFolio's data on Netgear has surged more than 100% this year. Patrick Lo, Chairman and Chief Executive Officer of NETGEAR commented on what they are seeing in their most recent earnings release, "consumers are quickly finding out that high performance WiFi at home is a necessity and are rushing to upgrade their home WiFi, driving upticks in our consumer WiFi and mobile hotspot sales."
Both of these companies are more likely to see acceleration as employees and employers come to terms with the fact that going back into an office is something many won't be comfortable doing. This transition isn't one that will last a quarter or two. It will take years to fully equip hundreds of millions of people to work from home.
To learn more about the data behind this article and what LikeFolio has to offer, please reach out to Jonathan Slogoff at jslogoff@likefolio.com.