TravelCenters of America a Bright Spot for Commercial Real Estate Sector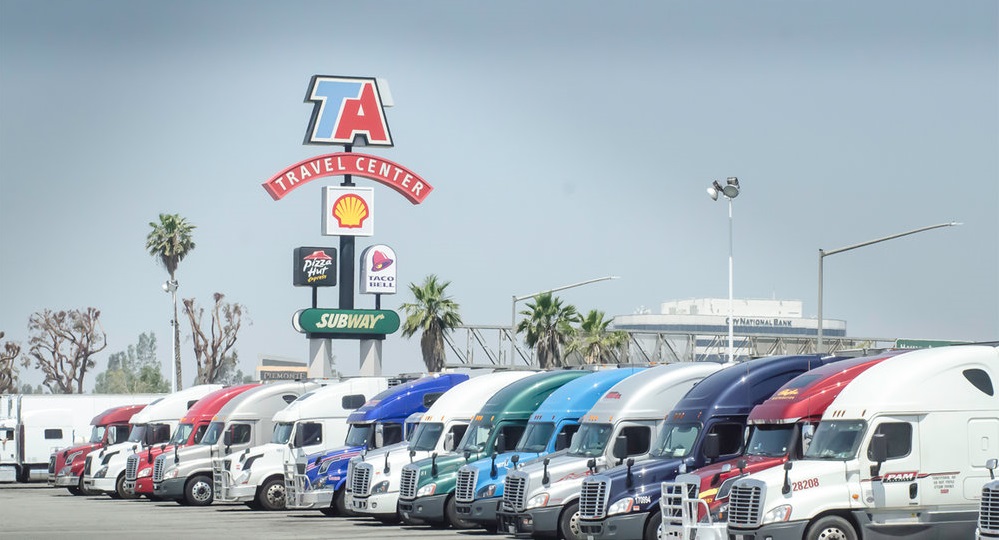 A recent article on Wall Street Journal by Peter Grant took an insightful look at how truck stops in the US have been boosted this year, in part due to the increase in demand for e-commerce and delivery.
TravelCenters of America (NASDAQ: TA), the largest publicly listed operator of truck stops in the US, saw its share price increase 50% following its quarterly earning announcement in early August.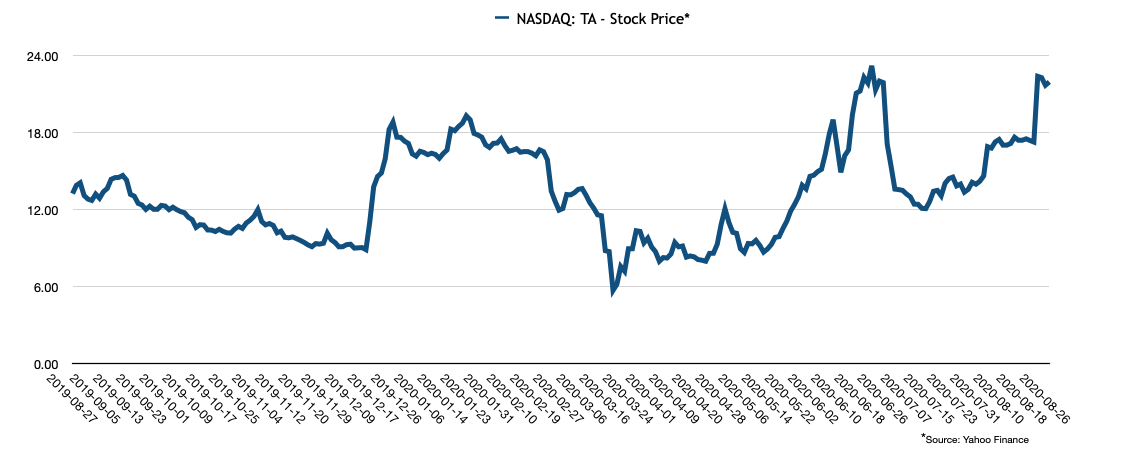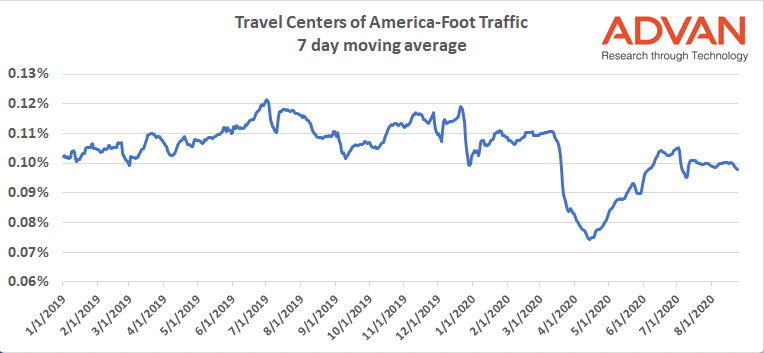 Anyone tracking foot traffic trends to TA would likely not have been surprised by this jump. The chart below shows foot traffic to all TA locations in the US. During lock-down, traffic fell to by 30% compared to pre-COVID levels at the start of the year.
On July 6, however, one month before its earnings announcement, the company's stock closed at $12.42 having fallen 44% since mid-June. Yet foot traffic in the week of July 6th - 12th was just 11% below the pre-COVID levels seen in the week of March 6th -15th, a strong indicator that business was resuming, and a leading indicator for share price performance.
To learn more about the data behind this article and what Advan has to offer, visit https://www.advan.us/.