New Year, New Gym?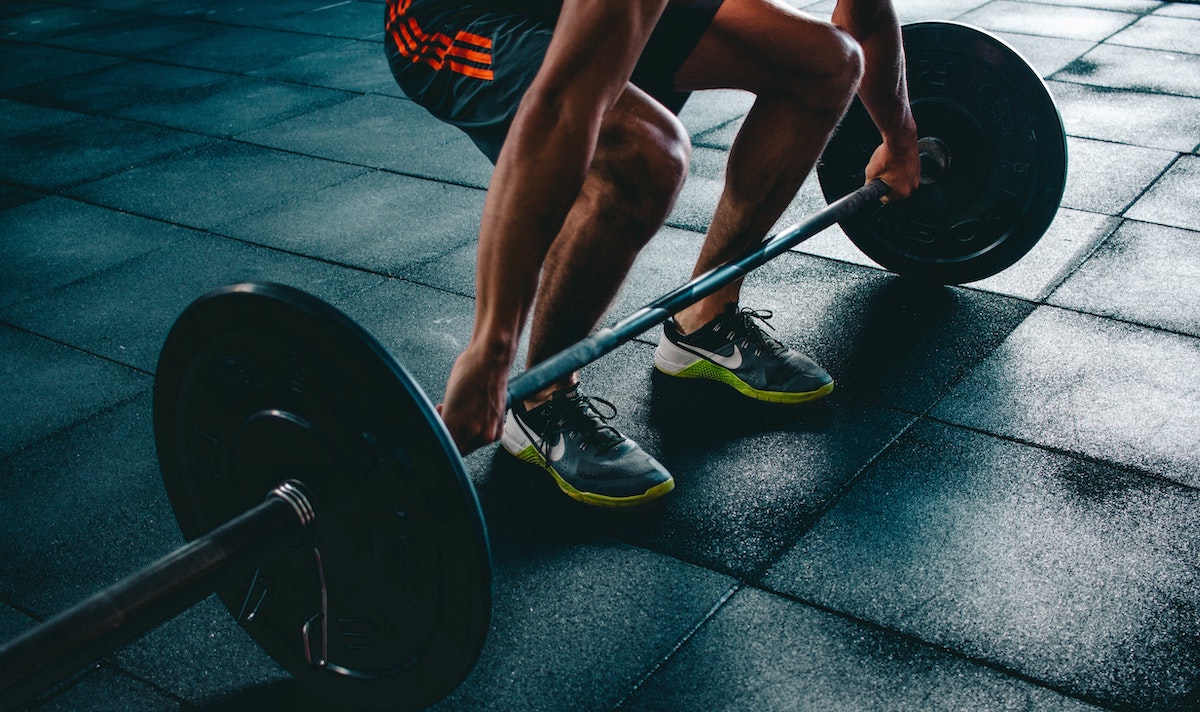 January has historically been the Black Friday of the fitness industry, with New Year's Resolutions spurring an increase in gym memberships and athletic equipment purchases. COVID-19 has changed the dynamics dramatically for these subindustries, but can January resolutions at least provide a temporary adrenaline boost for Athletic Clubs?
In January 2021, the number of individuals paying for Athletic Clubs showed a dramatic decline of -45% y/y. People seemed to be continuing to make resolutions, but with the help of at-home Fitness Products/Training (up 138%, a dramatic jump from even last year's impressive 80% growth) and Sporting Goods (also showing accelerating growth to 10% y/y).
Fitness Subindustry Performance

Note: # of individuals making at least one purchase from subindustry January 1-24 of each year
While some may argue that this is simply the continuation of trends present in the marketplace since April, a weekly view confirms that Athletic Clubs saw almost no evidence of a lift in January. Meanwhile, both Fitness Products/Training and Sporting Goods saw dramatic accelerations in growth from December, despite the fact that these subindustries tend to provide popular holiday items as well.
Fitness Subindustry Performance



Despite Athletic Club underperformance in membership growth, however, there is some evidence that the members that did pay for Athletic Clubs in January were at least more dedicated to their resolutions. Looking at which restaurants customers of each subindustry visited, Athletic Club shoppers spent the largest share of their wallet at healthy choices like smoothie shops and restaurants with fresh, natural ingredients. In contrast, Sporting Goods shoppers were more likely to spend on wings and pizza, while Fitness Products shoppers were more likely to buy rich steaks, Chinese food, and burgers.
Share of Wallet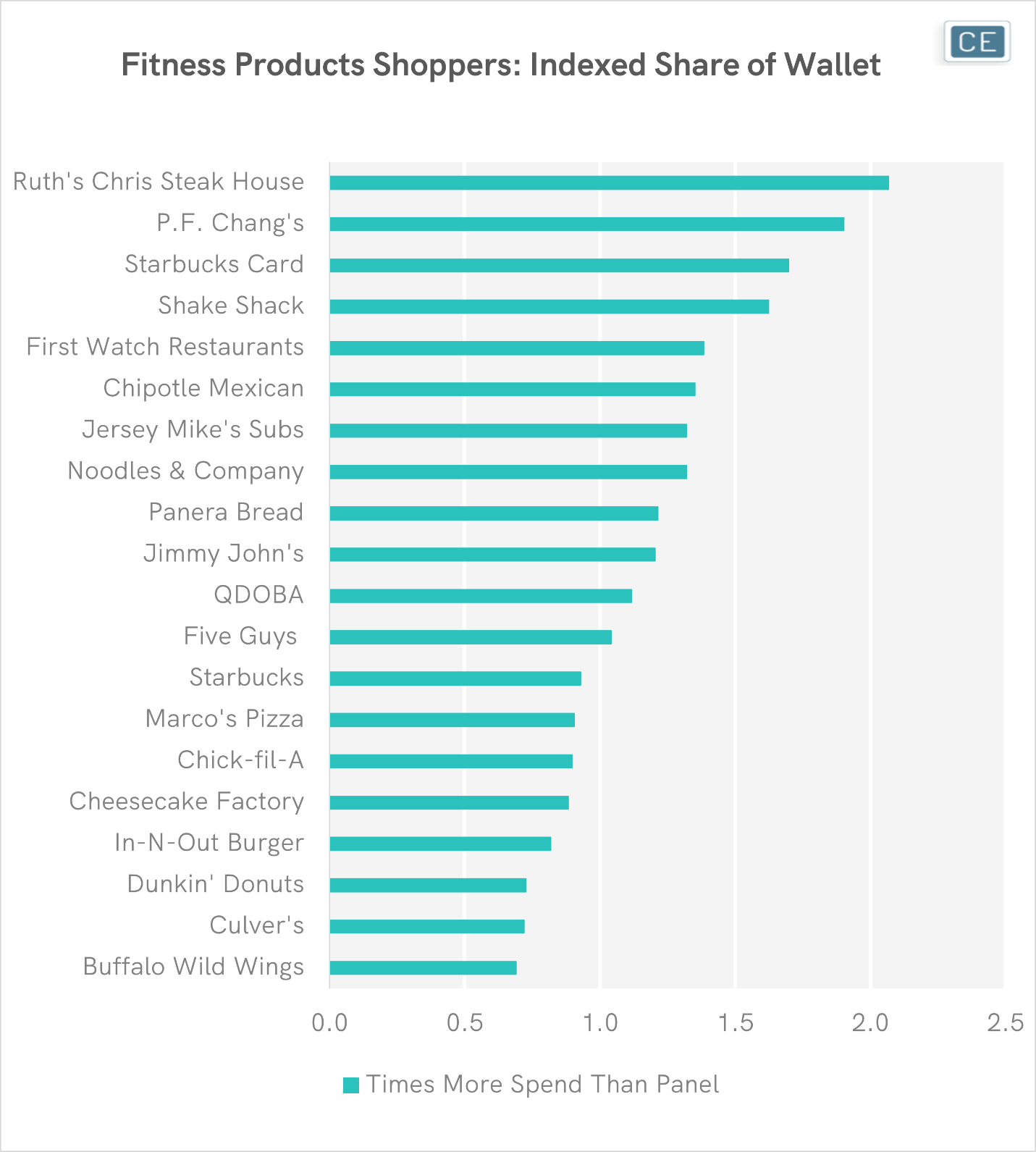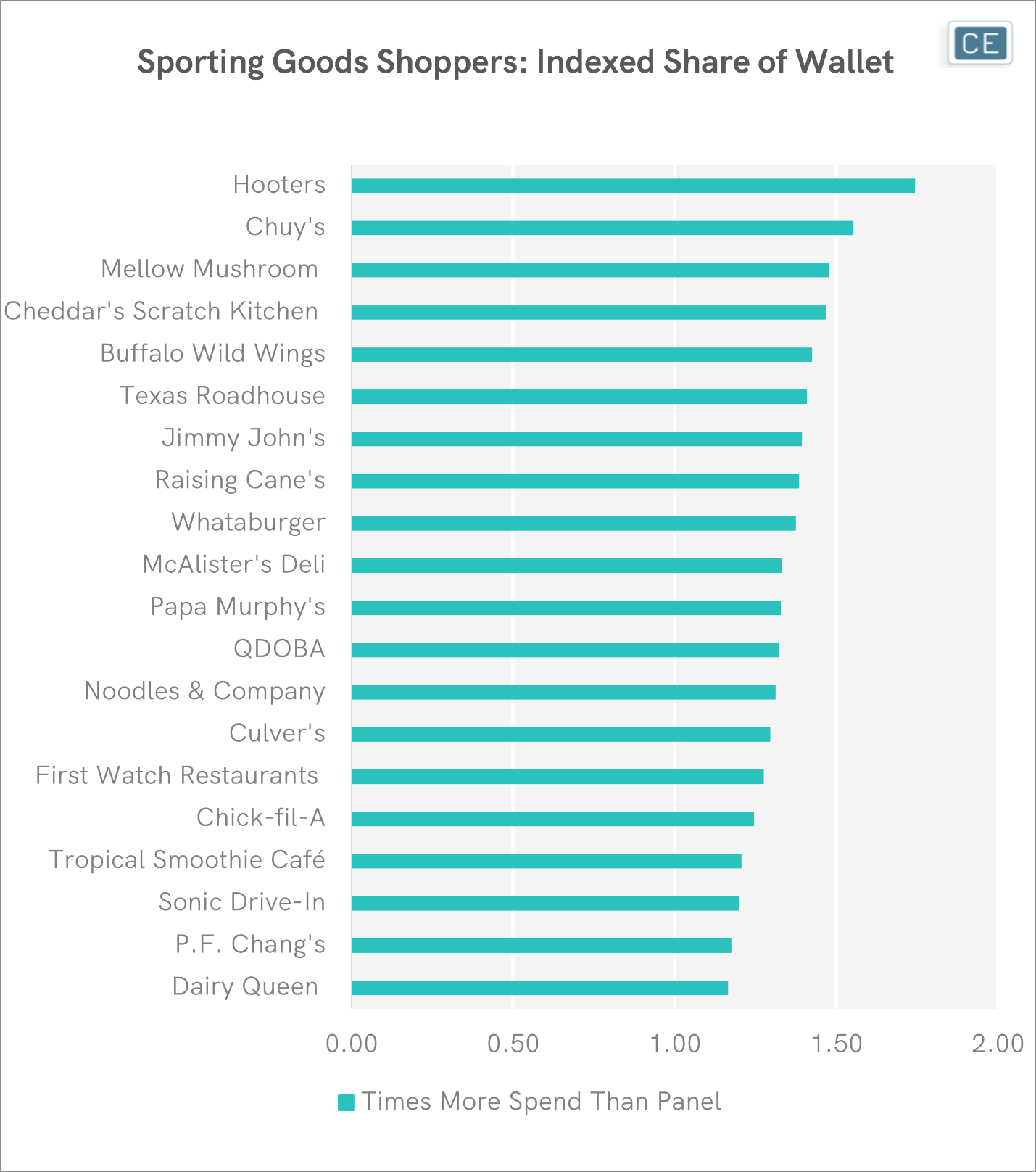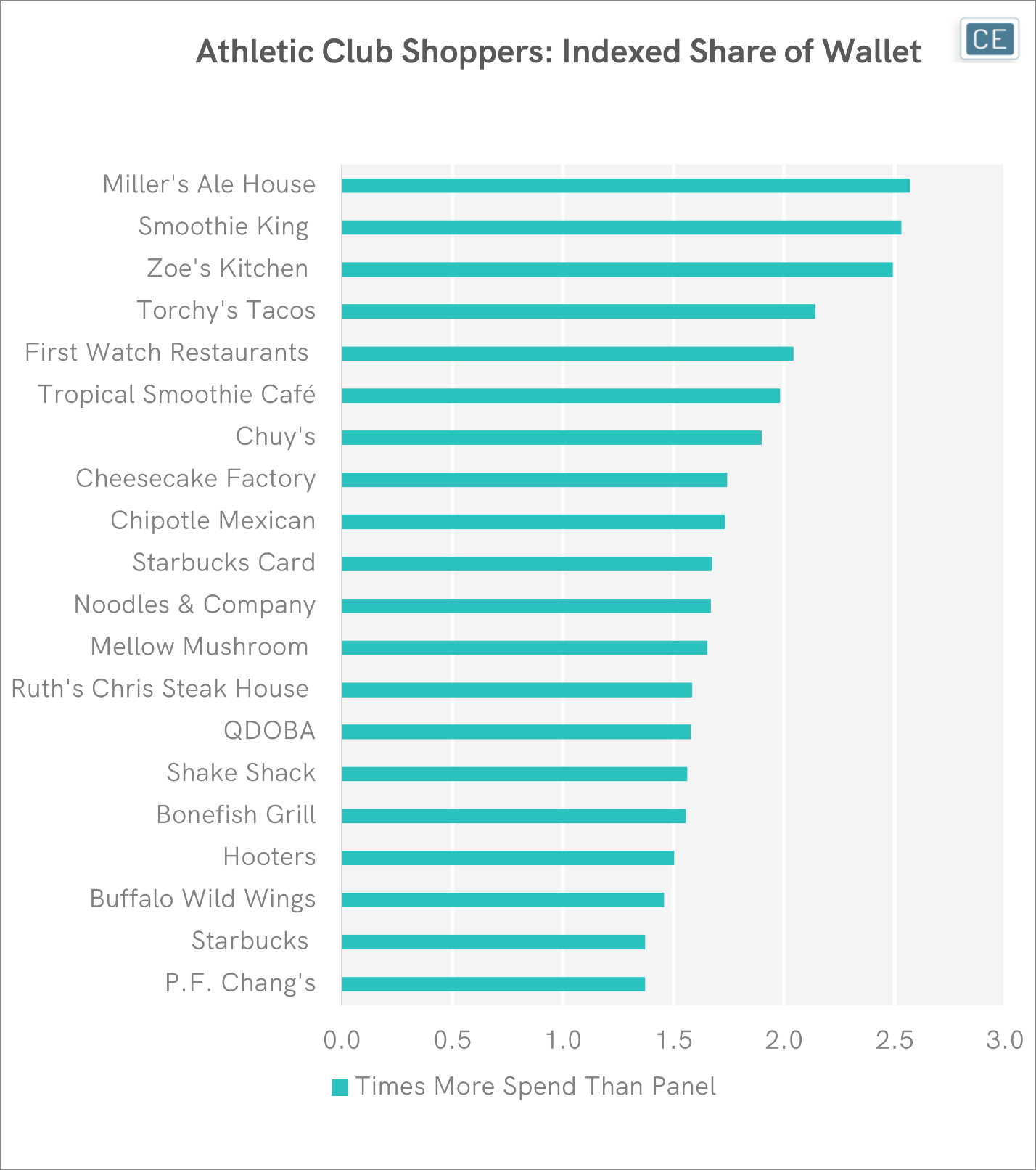 Note: Share of Wallet for each restaurant among those who made at least one purchase from listed subindustry January 1-24, 2021.
To learn more about the data behind this article and what Consumer Edge Research has to offer, visit www.consumer-edge.com.