Who's Invested In Blockchain?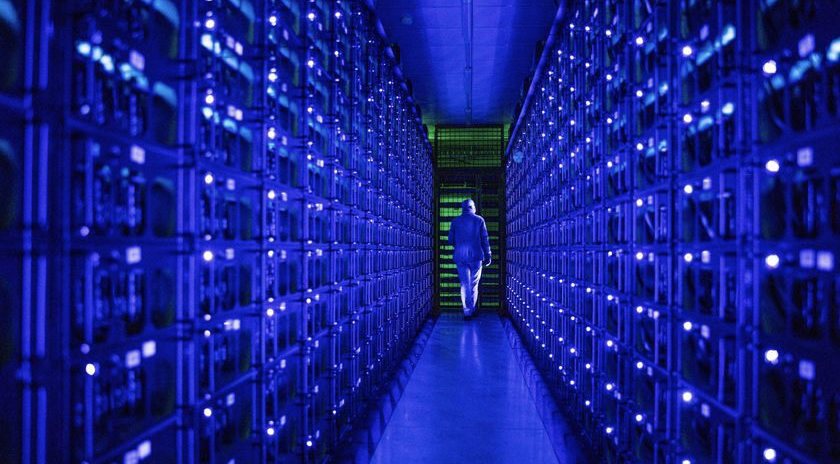 It seems like everywhere you turn there's another company touting plans to focus on crypto. And after years of downplaying the technology, JP Morgan is the latest to join the crypto craze with the recent announcement that they are hiring for blockchain. Is this really a significant hiring trend or merely a small one laced with PR opportunities?
By looking at all of the positions with the "blockchain" keyword, we're able to identify companies with the greatest count of these positions: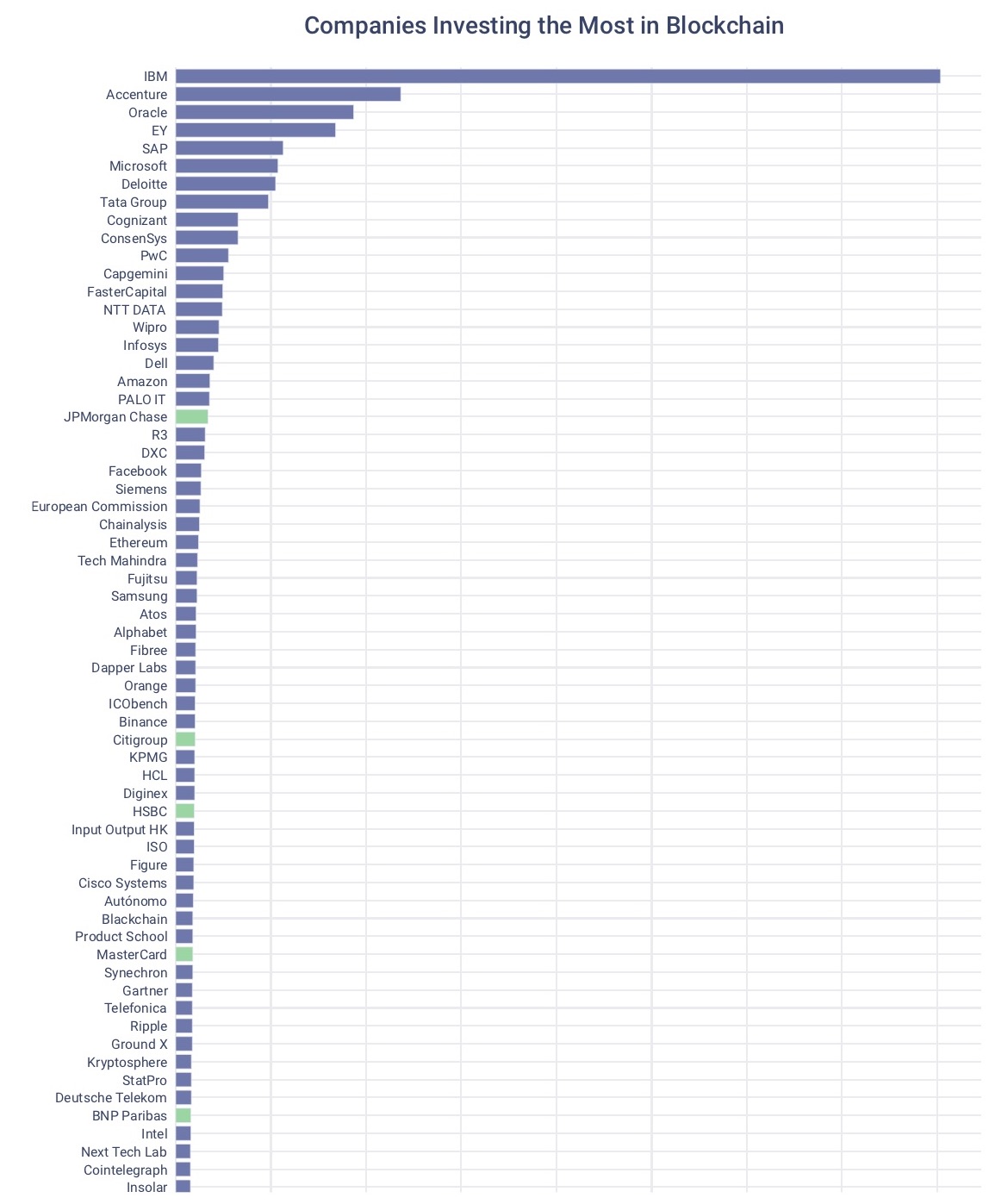 Further, by comparing these blockchain positions to other associated keywords, we're also able to see where blockchain employees have the highest shares within companies: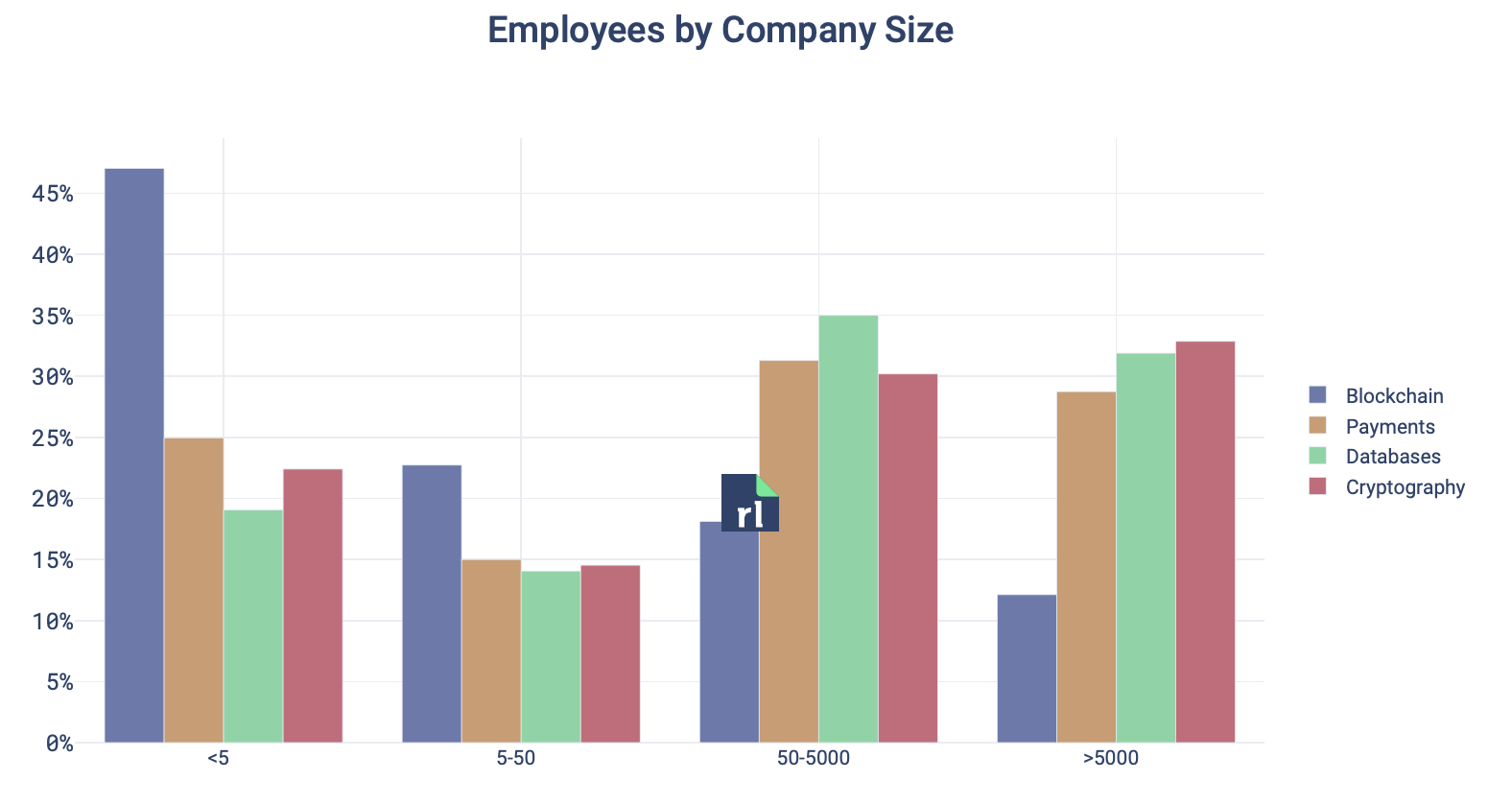 Takeaways:
Despite the noise, many companies are still slow to grow their capabilities in blockchain.
Unlike the rest of the market, IBM is making huge investments in the blockchain.
Blockchain talent is primarily concentrated in tiny companies or independent consultancies, suggesting that this technology is still very niche.
To learn more about the data behind this article and what Revelio Labs has to offer, visit https://www.reveliolabs.com/.