Etsy Earnings Preview: A Tale of Two Halves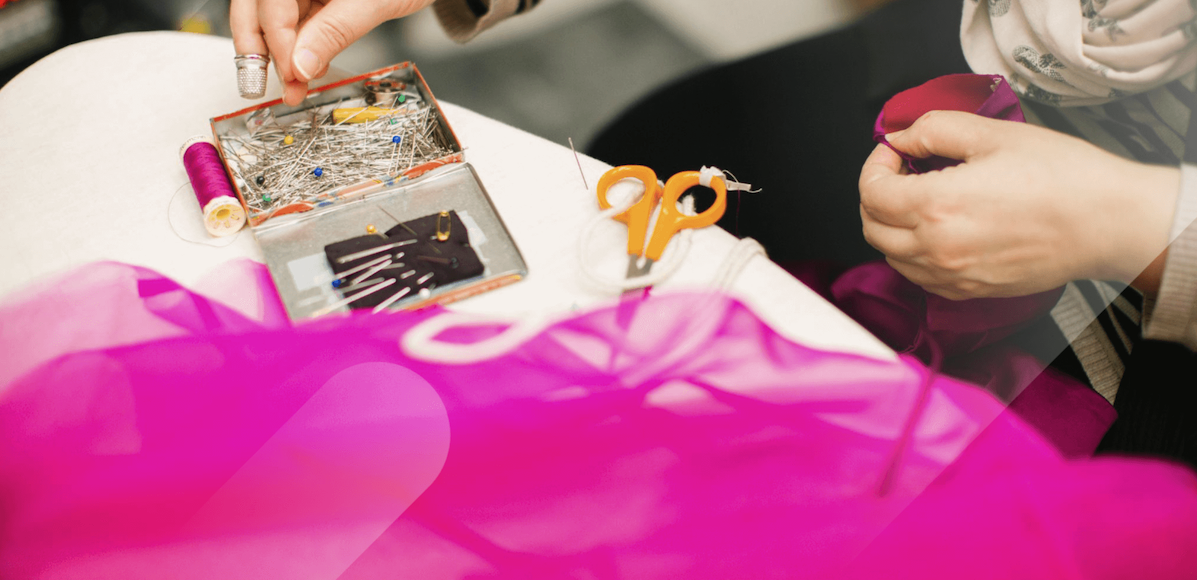 Etsy has been on a strong run. And expectations remain high for the eCommerce site known for selling handmade and vintage items. A strong 4Q20, greater-than-anticipated holiday sales, and a new personalized search feature all add to the bullish picture for the company. But, as vaccinations around the globe are rolled out and lockdowns ease, will the momentum continue?
In this report, we analyze Etsy's digital footprint as a window into 1Q21 earnings scheduled for May 5 to investigate this question. We'll use Similarweb's digital data from Etsy's website for this investment analysis.
Key Takeaways
It was a tale of two halves. Our primary signal for Etsy marketplace revenue, which is outgoing traffic to third-party payment providers (including PayPal), experienced a deceleration overall in 1Q21. However, much of the weakness in February was offset by meaningful improvement in March.
Meanwhile, global growth in unique visitors to etsy.com, a strong signal for Active Buyer growth, slowed sequentially vs. 4Q20, indicating incremental buyers may be thinning.
What payment provider traffic shows
Global outgoing traffic to third-party payment providers from etsy.com, a historically strong directional indicator of marketplace revenue, slowed sequentially in 1Q21.
In the 4Q20 earnings call, management guided for strong total revenue growth in 1Q21 (+125%–135% year-over-year (YoY) compared to 4Q20 total revenue growth at +129% and 4Q20 marketplace revenue growth at +150% YoY (sequentially flat from 4Q). Street expectations for marketplace revenue are current calling for 157% growth.
Management called out a very strong top-line performance in January due to stimulus tailwinds, but a slowdown in February driven by the absence of stimulus and weather events. At the same time, management highlighted that the company was lapping over negative top-line growth rates for most of March due to the onset of COVID-19 in March 2020.
Our data followed a similar pattern of strength in January (+140% YoY) followed by a slowdown in February (~125% YoY). March trends were substantially better (+150%).
Modeling considerations: While payment traffic is a solid directional indicator of purchases, it does not reflect average order value (AOV), and may be impacted by category shifts (such as masks). As a result, a deceleration in frequency (as measured by payment traffic) may be offset by an acceleration in AOV and take rate, the latter of which the company predicted would hit a high water mark in 1Q21.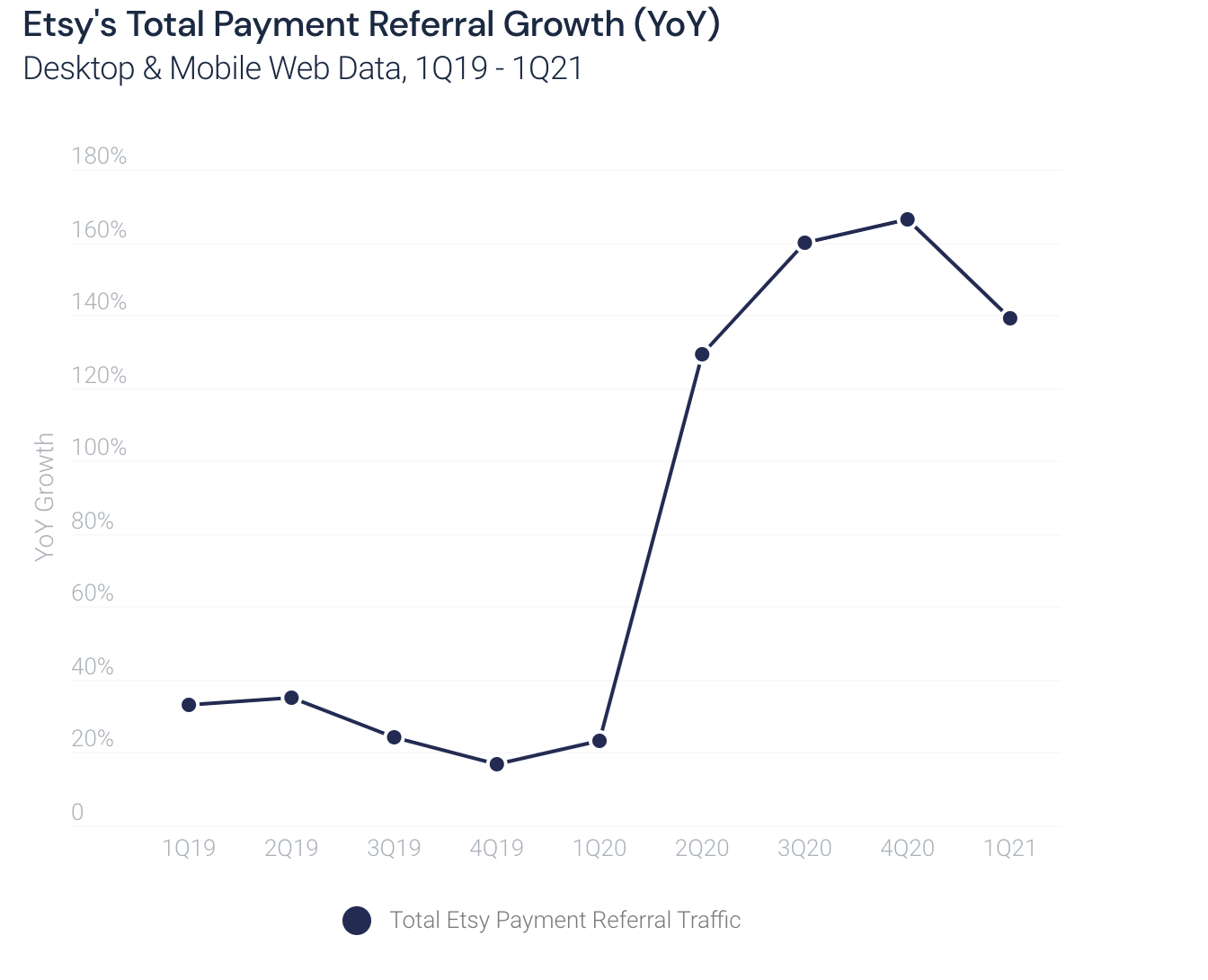 Active buyer growth facing headwinds
Global unique visitors to etsy.com, a historically strong indicator of growth in active buyers on Etsy's marketplace, saw growth decelerate vs. 4Q20. At a recent conference in March 2021, management noted they expect the substantial improvements in purchase frequency experienced in 2020 to continue into 2021.
Our data suggests purchase frequency, as represented by payment traffic per active buyer, remains up substantially in 1Q21, but has decelerated from the holiday highs (when mask sales were escalated).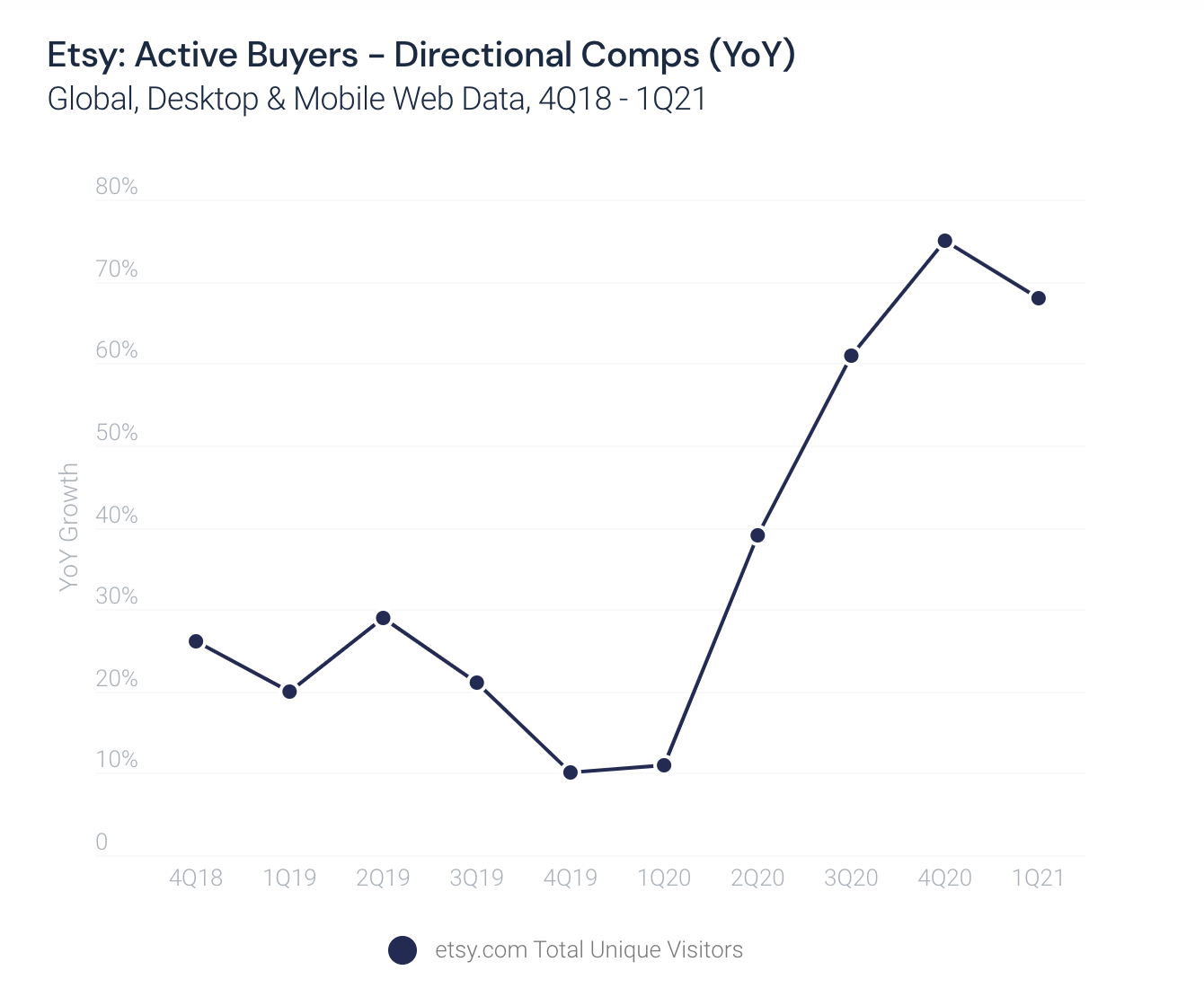 To learn more about the data behind this article and what Similarweb has to offer, visit https://www.similarweb.com/.