A (Bitter) Sweetgreen IPO?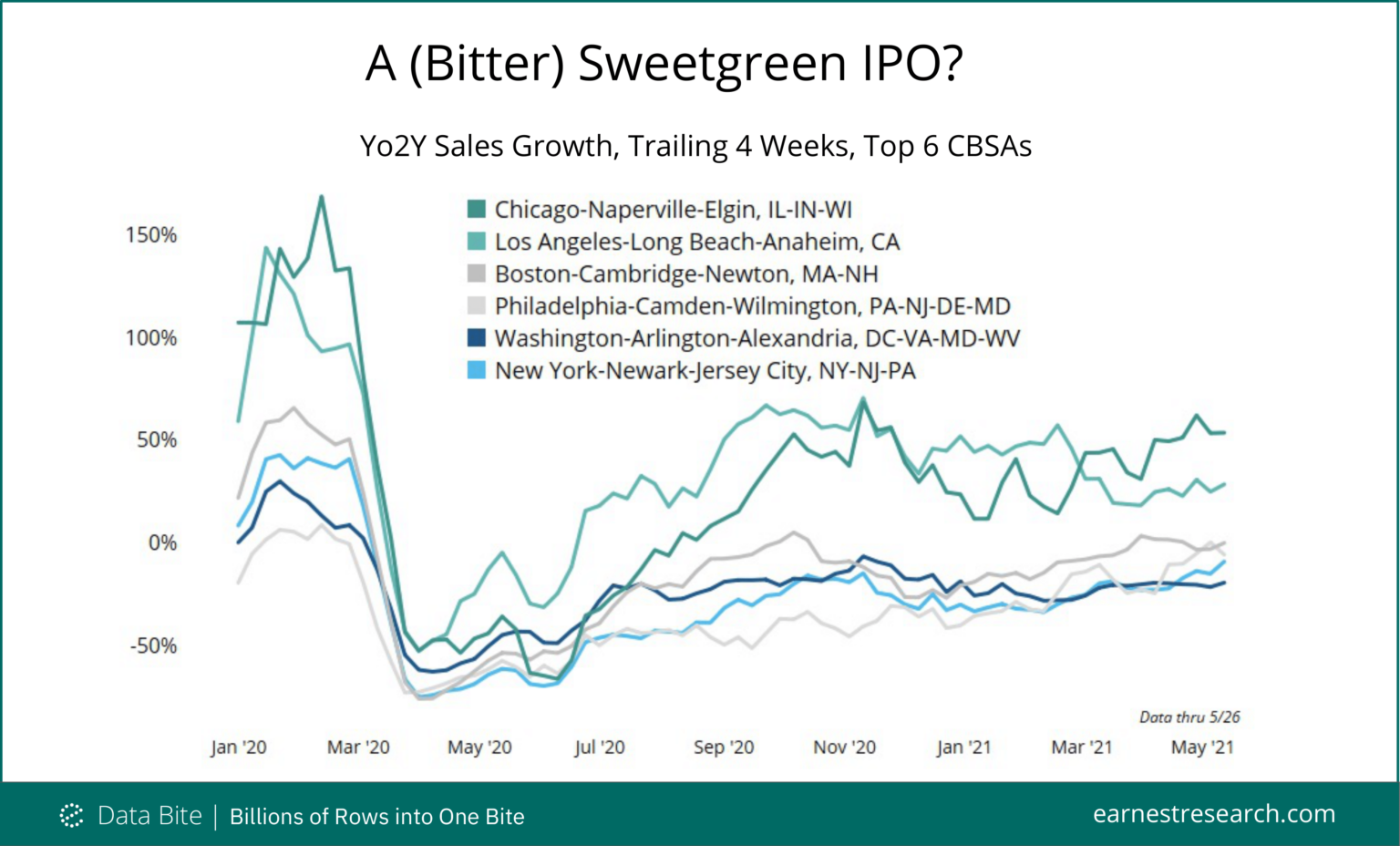 With reports that Sweetgreen is preparing to go public we looked at how the upscale salad chain has performed in its core urban markets.
Regardless of pre-pandemic growth, all regions saw drops of 50% or more as offices closed and office lunches plummeted at the outbreak of COVID. Since then, Sweetgreen's HQ market of Los Angeles rebounded the fastest, reaching >50% Yo2Y trailing 4 weeks in September last year, before tailing off to around 30% in recent weeks. Chicago area locations also rebounded nicely, accelerating to ~50% November last year and again in recent weeks.
The Boston area recovered to around flat growth Sep-Oct last year, tailed off over winter, and is now tracking roughly flat again. Philadelphia locations were the slowest to rebound, but in recent weeks have begun to inch upward.
The Washington D.C. region recovered quickly in July last year but has since plateaued around -20%. The key New York metro market continues to drag along, only reaching above -20% Yo2Y trailing 4 weeks growth in the last few weeks.
As higher-vaccinated markets continue to drag, the impact of the lunch crowd heading back to the office will likely be a key factor on this IPO, especially with fewer folks returning from the urban exodus.
To learn more about the data behind this article and what Earnest Research has to offer, visit https://www.earnestresearch.com/.