Getting Ahead of Snowflake's Rumored IPO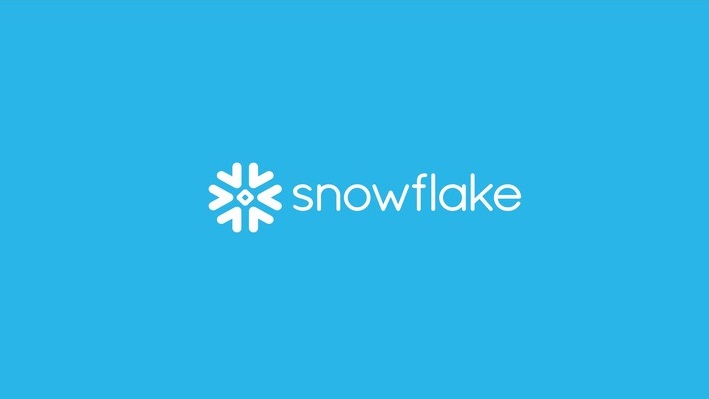 Ahead of Snowflake's rumored IPO, ETR reviews its most recent data to determine whether Snowflake can maintain its elevated adoption rate & continue penetrating the largest accounts in the world.
Question: Can Snowflake maintain its elevated adoption rate & continue penetrating the largest accounts in the world?
The information below was collected through a topical study ETR conducted in May 2020. We asked 68 Fortune 500 CIOs - how long do you see a hybrid cloud architecture, one that allows you to cost effectively leverage existing on-prem investments and avoid/defer cloud migration costs, as relevant to your data warehousing environment? 2% indicated their data warehousing environment is already 100% cloud, with another 66% anticipating being there within 5 years. In other words, approximately 7 out of every 10 Fortune 500 organizations are going to be ~100% cloud in the next 5 years (as it pertains to their data warehousing environment), which should be a huge tailwind for Snowflake (as it pertains to market penetration). Another way to think about it - as people migrate data warehousing workloads from on-prem to the cloud over the next 5 years, Snowflake should be a big winner (both adoption wise + an acceleration in spend within existing accounts).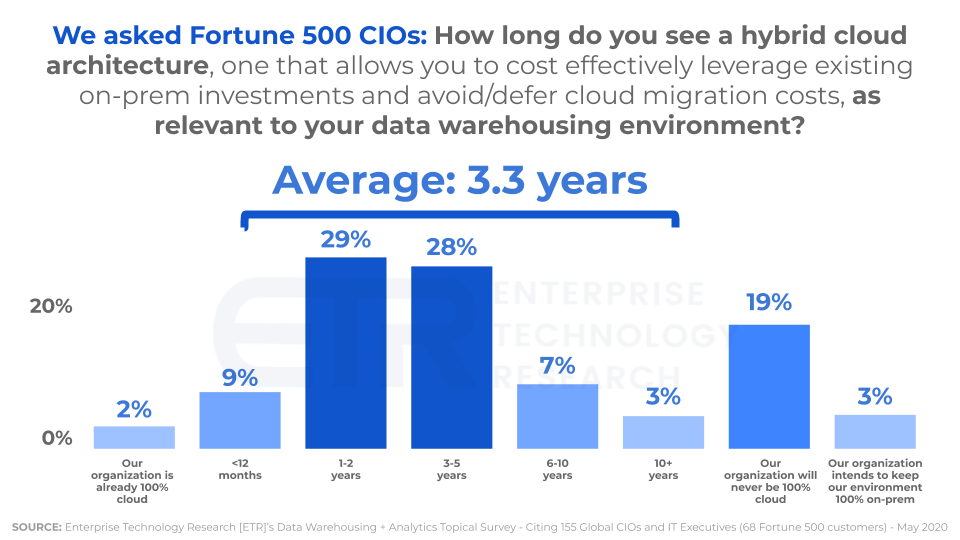 Question: How does Snowflake currently rank vs peers & major data warehousing/database players? What's their near-term outlook (2H'20)?
The data below was collected through ETR's Technology Spending Intentions Survey (TSIS) conducted in July 2020. Among Fortune 500 CIOs & IT executives that completed our survey, Snowflake ranks number one in Net score for 2H'20. Net score represents the intensity of spend (or spend velocity) for a vendor. Higher Net scores indicate a positive spend trajectory, while lower Net scores indicate a flat or negative spend trajectory. As a note, this chart does not represent total spend, it represents spend growth or spend velocity, and Snowflake appears best positioned based on this KPI heading into the back half of the year.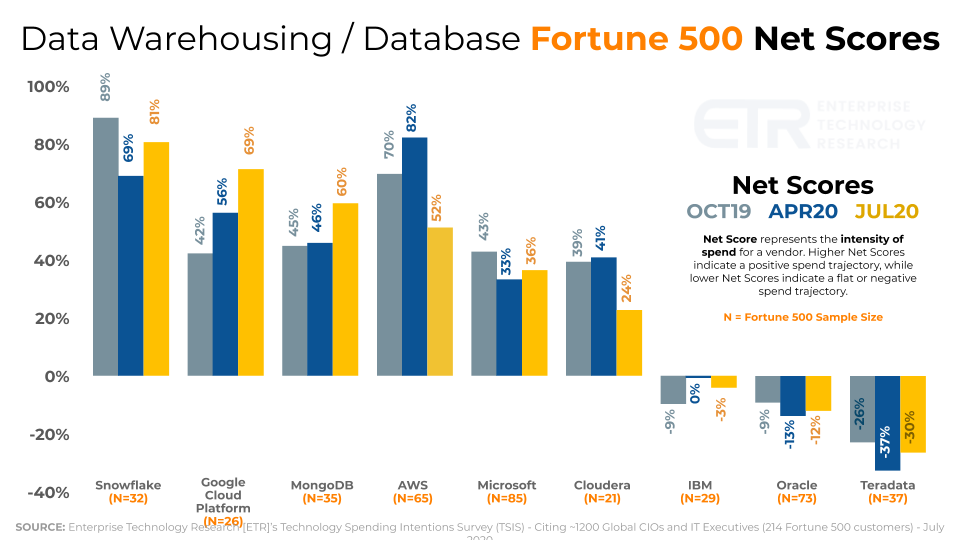 Question: Is Snowflake gaining market share among organizations using the big 3 cloud players?
Among Fortune 100 organizations using AWS, Azure and/or GCP (46 customer citations in our study), Snowflake's market share within these accounts has increased each survey, notably accelerating in just the past three months. Though AWS, Azure and GCP have their own offerings within the Data Warehousing sector, and AWS RedShift appears to be heading down the same path as Snowflake (separating compute from storage), Snowflake continues to gain steam within these accounts.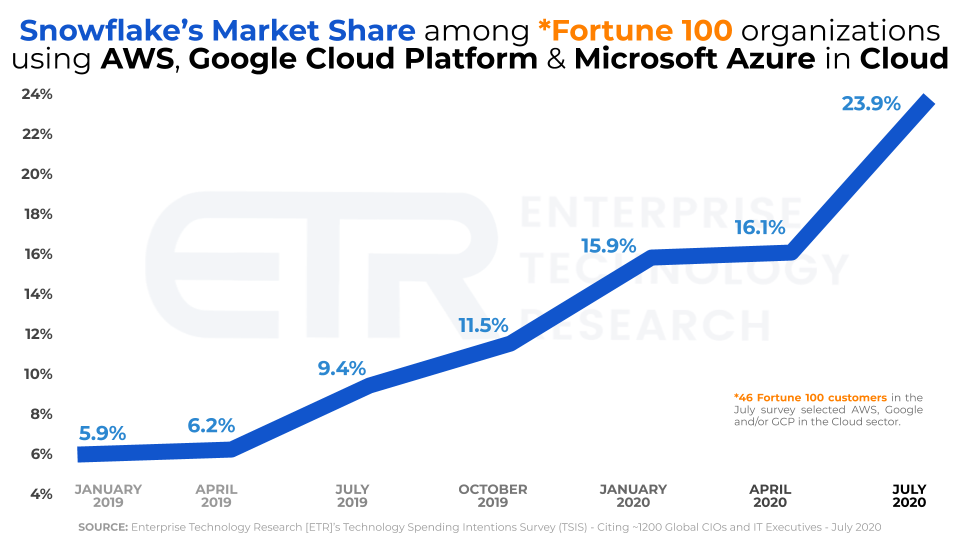 Question: Which vendor appears best positioned to capture spend / workloads from legacy or less needed vendors/technologies?
Among the 83 Fortune 500 organizations that participated in our survey and indicated flattening spend, decreasing spend or a replacement with Cloudera (incl. Hortonworks), IBM, Oracle, and/or Teradata - Snowflake appears best positioned to capture those workloads (and spend). Snowflake sports the highest adoption rate among this group, meaning CIOs are looking to this vendor as a destination as they migrate workloads off these legacy and/or less needed vendors.
To learn more about the data behind this article and what ETR Research has to offer, visit https://etr.plus/.