Can ZM Outlast the Lockdown Limbo?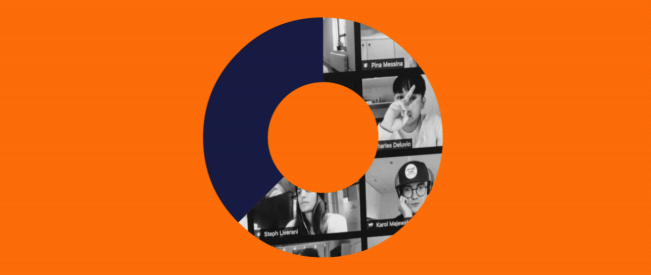 Zoom Video Communications (ZM) is on the cusp of its fourth quarter earnings report for fiscal 2021 on March 1. Heading into the print, the key question for investors is: Will Zoom survive, or even thrive, in a post-pandemic world?
Unsurprisingly, ZM shares have remained range-bound since the first vaccine was announced. Indeed on a three-month basis the stock is now trading down 5%. "Zoom has become a battleground stock following strong 2020 performance and questions on return-to-normal impacts," Baird analyst William Power explained in a recent note to clients.
However, the longer we spend in limbo and lockdown, the more we've adapted to working and interacting remotely. Recent trends in commercial and residential real estate also suggest these adaptations may be more permanent than we initially anticipated. For instance, Barclays calculates that a long-term shift to working-from-home (WFH) could lead to a 10-20% structural reduction in demand for office space.
The question of permanence is likely to take center stage in the upcoming 4Q21 earnings release (ended January). Last quarter, Zoom's guidance pointed to significant deceleration in revenue growth, due to an expected increase in churn for smaller accounts (on monthly subscriptions). Yet the same elements that drove consensus upside in the last two quarters continued in 4Q21 (namely, a re-escalation of COVID-19 cases and global lockdowns).
Zoom stock earnings: key takeaways
Enterprise account engagement remained stable this quarter, indicating another quarter of strong revenue growth.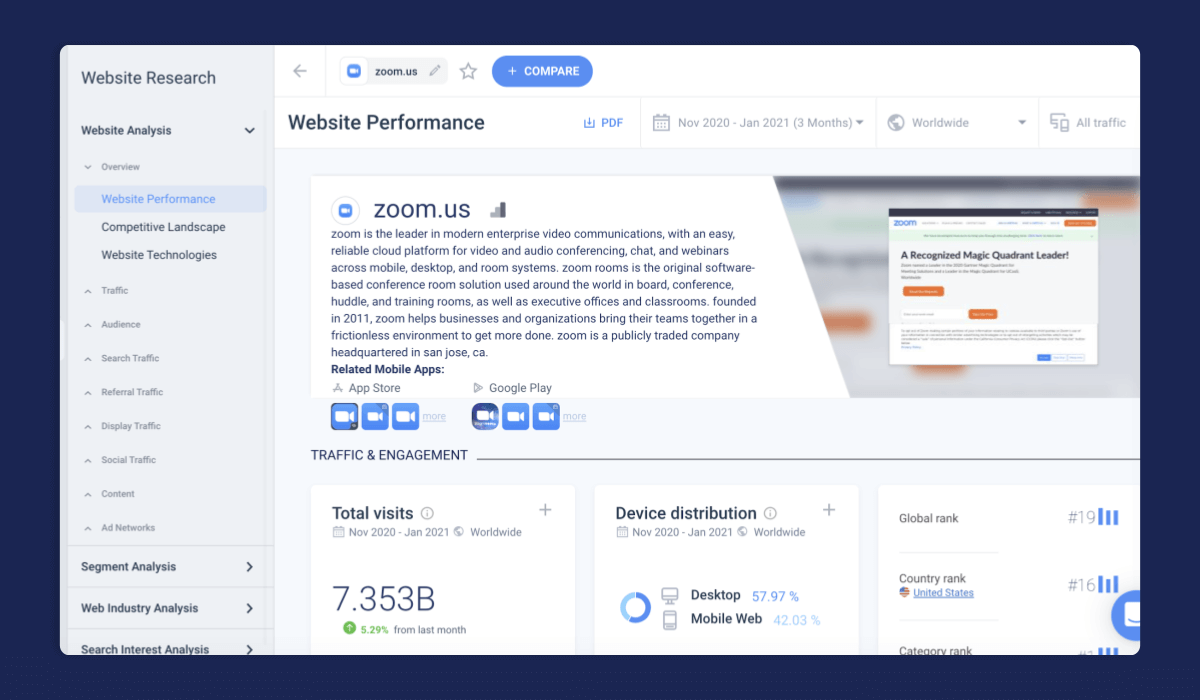 Small accounts continue to contribute substantially to monthly recurring revenue (MRR) growth, despite management's expectations of elevated churn. This is very important because, according to Morgan Stanley, Zoom garners about 50% of revenue from monthly payers.
Education was still the largest engine of growth in the second half of 2021. According to our estimates, users on education domains represent nearly three-quarters of all client traffic.
International is becoming a larger source of new enterprise wins, and as a result, the gap between international and U.S. growth is beginning to widen. We estimate Asia Pacific and EMEA will drive Rest-of-the-World (RoW) revenue to over one-third in 4Q21.
To learn more about the data behind this article and what Similarweb has to offer, visit https://www.similarweb.com/.