What Does 2021 Have in Store for the IPO Market?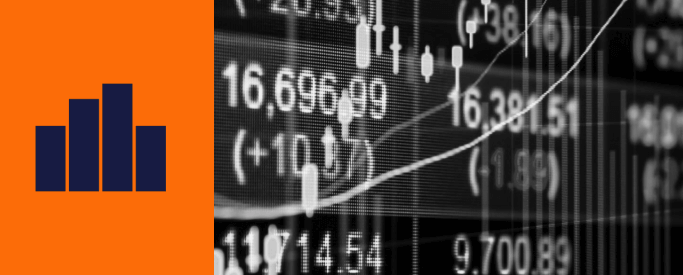 If you're happy 2020 is behind us, you're not alone. The year the coronavirus pandemic started, was a year most people couldn't wait to end. However it wasn't all bad, with many initial public offerings (IPOs) coming to market including DoorDash (DASH), Airbnb (ABNB), Asana (ASAN), Snowflake (SNOW) and Palantir (PLTR).
So what do we have to look forward to in 2021? IPOs, IPOs, and more IPOs. From dating apps to grocery delivery, to online trading, the IPOs of 2021 are expected to keep Wall Street busy, and our alternative data will be key in will be key in deciding which ones to participate in.
Key Take-Aways:
Robinhood: Monthly Unique Visitors to robinhood.com are growing rapidly
Instacart: instacart.com experienced 96% YoY growth in Monthly Unique Visitors, and the Canadian site is growing too
Coinbase: Monthly visits to coinbase.com reached 86.4M in January
Deliveroo: Deliveroo is capitalizing on a growing food delivery market
IPOs 2021: IPOs coming soon to look out for in 2021
We have explored insights on the online health and performance of some of the most exciting upcoming IPOs expected to come to market in 2021, including Robinhood, Instacart and Petco.
Robinhood IPO
IPO date expectation: Q1 2021
Company Description: Commission-free investment platform for retail investors (regulated by the Securities and Exchange Commission)
Targeting millennials, Robinhood is on a mission to "democratize finance for all." The company is rumored to be going public as early as Q1 2021. The company has raised a total of $2.2B to date, following its Series G funding round of $460M in September, and has a valuation of $11.7B. According to the NY Post Robinhood has hired Goldman Sachs as the underwriters for its IPO.
This is a highly anticipated IPO, and we can see why.
Monthly unique visitors to robinhood.com in the US are growing at a tremendous rate, with YoY growth in Q3 20 at 362%.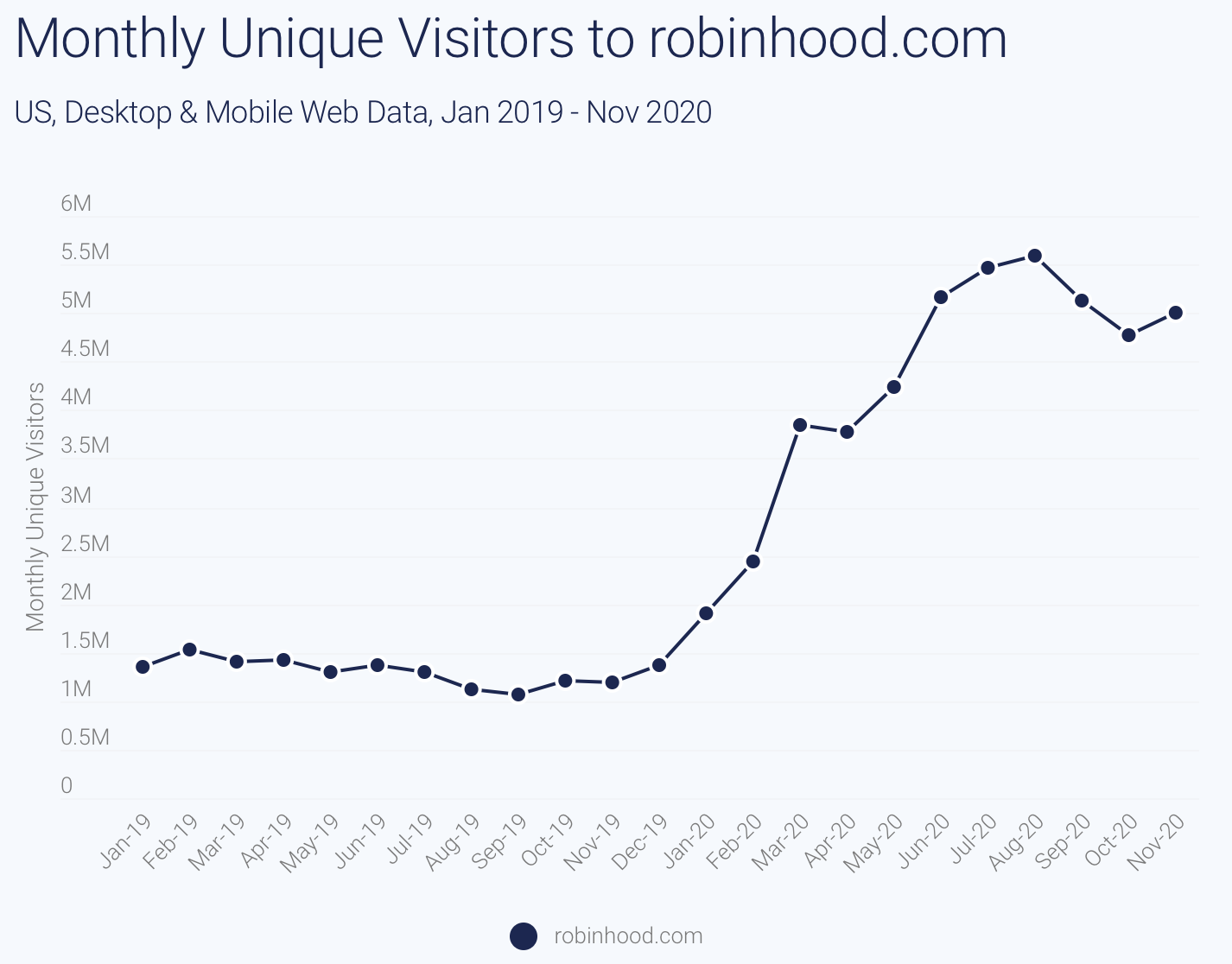 Instacart IPO
IPO date expectation: H1 2021
Company Description: Grocery delivery and pick up service in the US and Canada
Instacart is one of those businesses that has benefited from COVID-19, as the public has attempted to avoid supermarkets and other busy public areas. The company raised $200M in October bringing total funding to $2.4B and valuing the company at $30B. So what's going on online?
The number of monthly unique visitors to instacart.com, a proxy for monthly active users of the service, in the US peaked in May but continues to be on the rise. In Q3 20 the site experienced 96% YoY growth in unique visitors.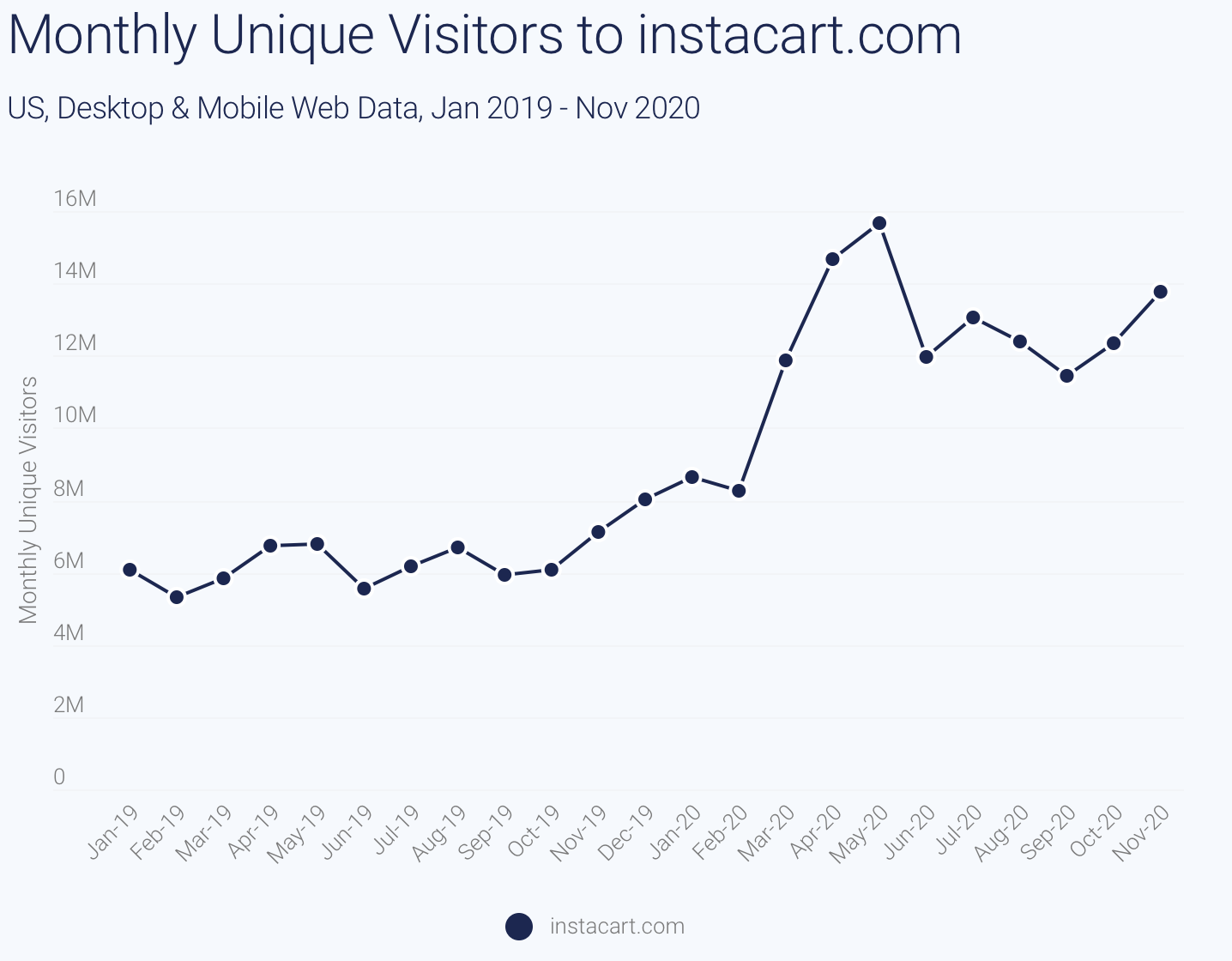 And the company's presence in Canada is also growing, with the number of monthly unique visitors ro instacart.ca experiencing 197% YoY growth in Q3 20.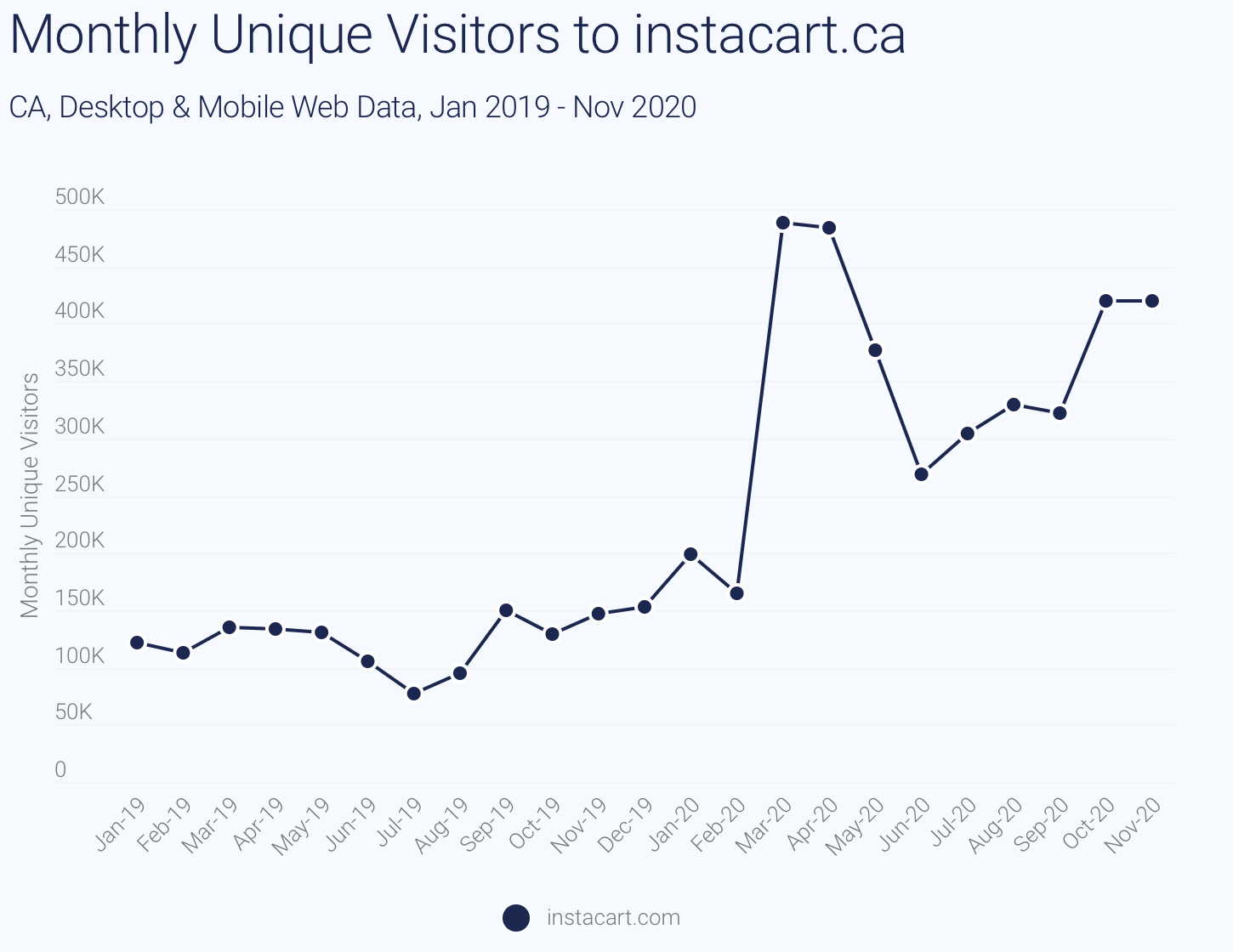 Coinbase IPO
IPO date expectation: March 2021
Company Description: Cryptocurrency exchange and storage platform
Coinbase plans to go public and has opted to take the route of direct listing rather than the traditional IPO. With a direct listing, no new shares are created and there are no intermediaries – investment banks, brokerages, or underwriters.
Coinbase is popular with both retail and institutional investors, looking to include cryptocurrencies in their portfolios, the two most known being Bitcoin and Ethereum. With a valuation expected to exceed $100 billion, there is a lot of hype around this company's stock market debut.
So what's all the hype about?
Monthly visits to coinbase.com globally have been relatively flat since January 2019, peaking at slightly over 30 million visits in 2020. This started to change in 4Q20 when monthly visits jumped to 86.4 million in January – an 80% increase from the previous month.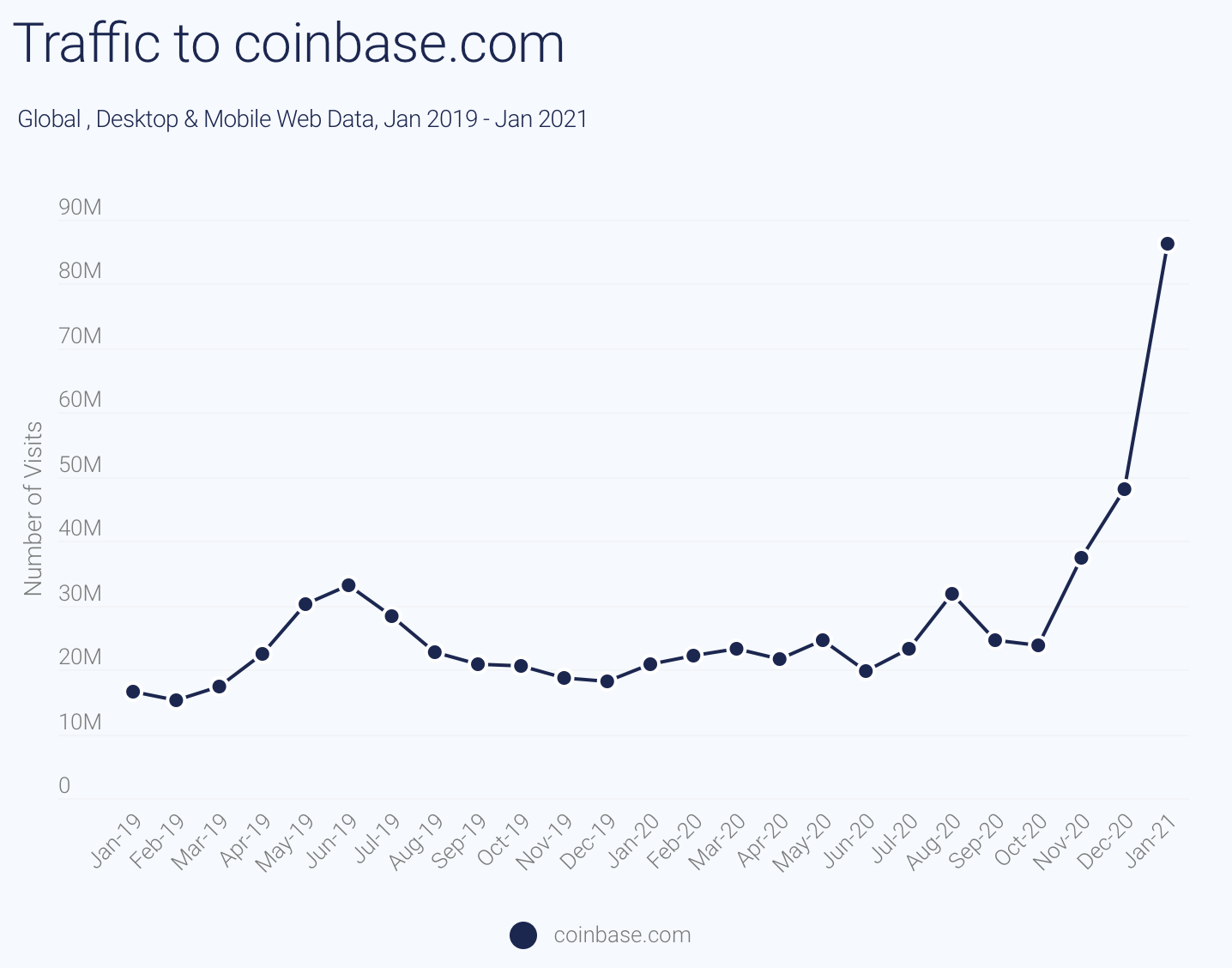 Deliveroo IPO
IPO date expectation: 2021
Company Description: Online food delivery company, headquartered in London, England; operating primarily in Europe
Deliveroo is capitalizing on a growing food delivery market. The sector as a whole is experiencing strong growth, largely due to the Coronavirus pandemic, and all players globally are seeing the benefits.
The UK food delivery market is dominated by Just Eat, that receives more monthly visits to its site than Deliveroo and Uber Eats combined. Despite the growing competition, and flat YoY growth in Q1 20 (-0.2), Deliveroo's growth looks promising with YoY growth in site visits accelerating during 2020, reaching 69% YoY in Q4 20.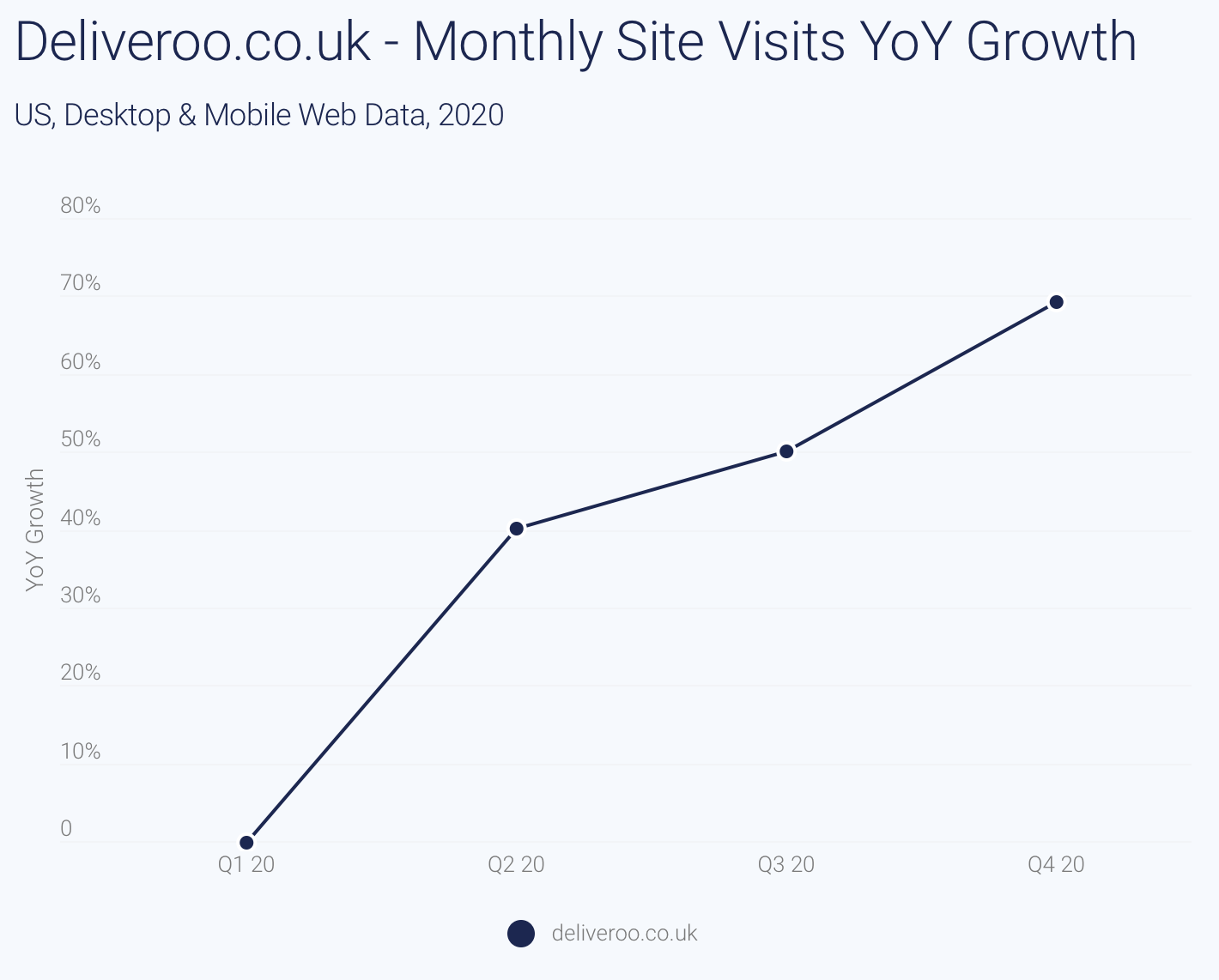 Investing in IPOs
IPOs are often highly anticipated and talked about with excitement before they actually list. An IPO is only confirmed once the pricing and date have been finalised and the company has announced which exchange it will be listing on (Nasdaq, NYSE etc.).
Some of the most anticipated IPOs in the past few years include:
Slack – went public in April 2019 at $38.5 per share
Uber – went public in May 2019 at $42 per share
Peloton – went public in September 2019 at $26-$29 per share
Asana (ticker ASAN) and DoorDash (ticker DASH), that both listed on the New York Stock Exchange (NYSE) were just two of the highly anticipated IPOs that came to the stock market at the latter end of 2020.
Asana's stock price is up following the company's strong earnings report in early December where it announced 55% YoY revenue growth. Whereas investors who participated in the DoorDash IPO may not be as happy, with the stock down >20% since going public, despite the bullish sentiment which allowed an elevated IPO price of $102 per share.
A little bit about alternative data and why it's useful for IPOs
Alternative data refers to data used by investors that is not within their traditional data sources (public company disclosures, sell-side research etc). It is the answer investors are looking for to address the pain points of using only traditional sources for investment decisions, and when it comes to upcoming IPOs, where there can be such limited information about the company, alternative datasets are even more valuable.
Conclusion
So as you can see, using alternative data provides invaluable visibility into the online health and performance of any company with an online presence, and is a must when deciding whether to participate in upcoming IPOs.
To learn more about the data behind this article and what Similarweb has to offer, visit https://www.similarweb.com/.