Snowflake's Multi-Cloud Flexibility Wins Share from Public Cloud Competitors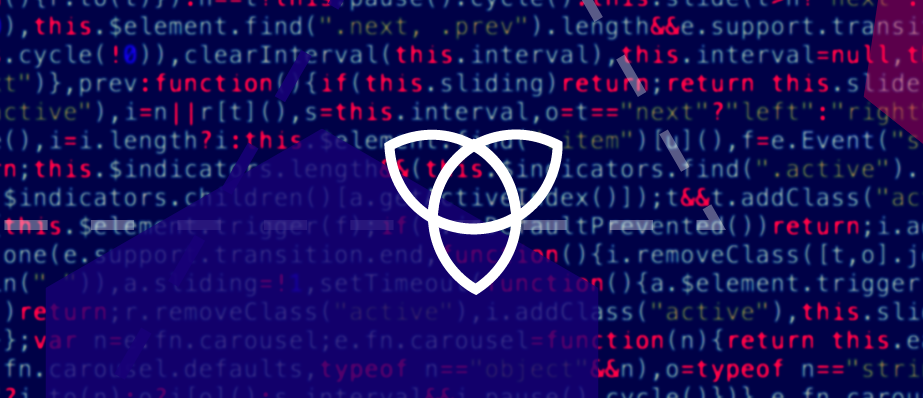 "We originally started with Redshift as our data warehouse. Over time, we realized that there were some features that were missing that we weren't able to take advantage of, so we looked at Snowflake and realized it was a much more current and modern cloud infrastructure to move to." - Large Software/Technology Enterprise Panelist
ETR VENN recently hosted its second Data Warehousing panel (summary from Part 1 here) where we examined Snowflake's use cases, differentiation, and comparisons with its main competitors. From the first comment, it was clear that this panel was (yet again) pro-Snowflake, with the first respondent moving away from AWS Redshift to Snowflake because "it was a much more modern cloud infrastructure." That was followed by the second respondent stating that they "recently transitioned from Oracle to Snowflake." With that theme established, we examined the features sets driving the Snowflake momentum.
Taking Share from Redshift. The most well-known advantage is the separation of compute from storage, which allows for "better optimization of both usage and spend," that resulted in "all of our workload going from Redshift into Snowflake." While cloud providers like AWS and Azure will "enable similar functionality" the consensus was that their efforts are largely seen as "bolt-on functionality" and that "they are still not able to support and deliver many of the functions that Snowflake is providing."
"Our reasoning for shifting from AWS Redshift to Snowflake was many sided. One is really the flexibility in the compute that was not actually possible a couple of years ago. As a financial institution, the security piece was another reason that we considered. Then the other reason, is something that AWS Redshift is not going to be offering you, which is the multi-cloud environment." - F100 Financials Panelist
Security & Flexibility. Another advantage cited was security, such as "encryption at rest and encryption in flight," as well as data formats that weren't supported by Redshift, including "simple and straight forward JSON." However, the most cited reason for utilizing Snowflake was data portability and multi-cloud support. "We're in AWS, Azure and private cloud, so we needed something to function in all of those environments…our decision to go to Snowflake was an easy one." Yet another guest stated that "Redshift is AWS-specific, so you're tied to that cloud provider" whereas "with Snowflake, you gain vendor flexibility."
Snowflake Falls Short in ML/AI. The one area where public cloud offerings had the advantage was with ML/AI capabilities, where "Microsoft, Google, and AWS all have ML and AI functions," which "is missing from Snowflake's repertoire." Another guest echoed commentary from our first panel by stating "ML/AI is not the core value prop for Snowflake the way it is for Google BigQuery."
"Our decision to go to Snowflake was an easy one because it gave us so much flexibility and the ability to function in a multicloud environment, which is what we are. We're in AWS, we're in Azure, and we have our own private cloud in our colocations. We have to have something that would function in all of those environments. We feel very confident in Snowflake." - Large Financials/Insurance Panelist
Future of Snowflake. A concern surrounding Snowflake's pending IPO is their growth potential while facing competition from established cloud providers and start-ups. Based on our panelist's comments, Snowflake's future is largely dependent on the company maintaining their innovation, flexibility, and cost advantage. One guest believes that "multi-cloud support will continue to be Snowflake's biggest value prop" against the cloud providers who will "always be promoting their own services." While cloud providers "continue to be reactive, Snowflake needs to continue to innovate, or they will catch up." Yet another suggested that adding "data governance and data quality are opportunities for Snowflake to become a full-blown data architecture." With some of the negative commentary bubbling up around the ETL providers, there could be some cheap M&A opportunities to make that happen.
"The multi-cloud support that Snowflake has will continue to be the biggest value proposition they will deliver. People keep asking the same question, which is what if AWS decides to go and do exactly the same thing? In my opinion, the value proposition from an independent company that is not tied with a specific cloud provider will always be better than trying to do it as your own and promoting your own services." - F100 Financials Panelist
Legacy Providers. Oracle took the brunt of the commentary, with one guest stating, "once you've experienced Oracle's licensing models and costs…it becomes too prohibitive to even look at their quote/unquote cloud solution." Teradata fared better, especially with regulated institutions, leading one panelist to state "one of the biggest reasons we selected Snowflake was the flexibility to connect to those [Teradata] environments." Despite the shift from legacy architecture already taking place, the stickiness of such workloads was reiterated yet again with one guest stating that "it will be a five-to-eight-year journey."
"A lot of the core reasoning behind the decision making was the overall long-term cost and total investment. One of the things for us that was really critical was comparing costs. We came out of a legacy Oracle environment, and the cost was astronomical. We saved a substantial amount of money by going down the Snowflake path." - Large Financials/Insurance Panelist
To learn more about the data behind this article and what ETR Research has to offer, visit https://etr.plus/.