Earnings Insights for Q3 – Netflix and Twitter

We are kicking off the Q3 earnings season with digital insights into Netflix and Twitter.
Netflix
Q3 is set to be a memorable one for Netflix. With the controversy surrounding the release of french movie "Cuties", and the #CancelNetflix trending, expectations have been set low for the upcoming earnings report.
We explored the immediate impact of the controversy on cancellations, and below we explore Netflix's quarterly performance:
Netflix account cancellations saw negative growth in Q3, both QoQ and YoY
New International (Ex-UCan) subscriptions grew 29.4% in Q3
Cancellations
Despite the controversy and a peak in Netflix cancellations in September, Q3 saw negative growth in cancellations; both QoQ (-10.3%) and YoY (-27.5%).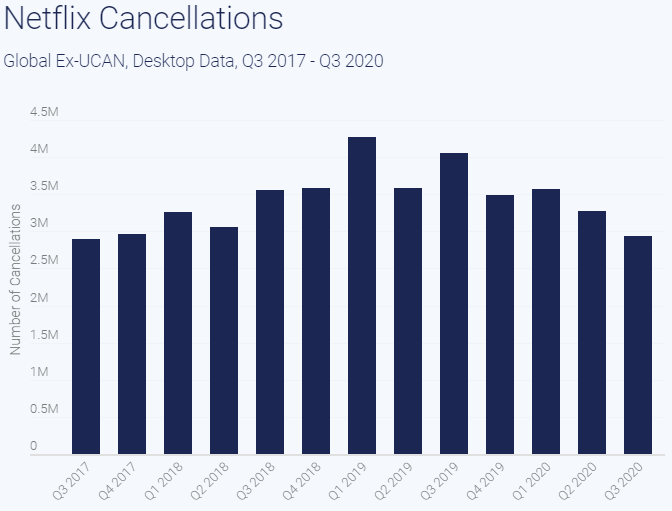 International Subscription
New international (Ex-UCan) subscriptions continued to grow YoY in Q3, but growth is the lowest since Q2 2018. YoY growth in Q3 2020 was 29.4% compared to 41.3% in Q2 2020 and 37.4% in Q3 2019.
Given the strong historical correlation between SimilarWeb data and Netflix reported Global Ex-UCAN Paid Streaming this is a good indication of the number the company is expected to announce in its upcoming quarterly earnings call.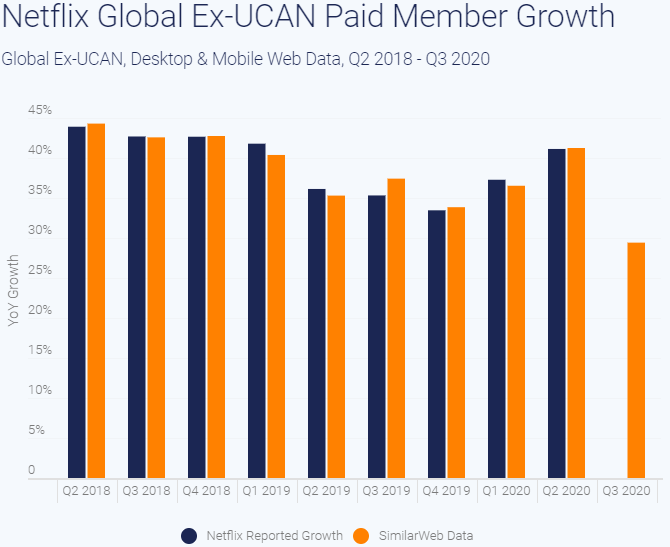 Twitter
Ahead of the Twitter quarterly earnings report we used our web traffic data to get a better understanding of what the past quarter looked like for Twitter:
30% YoY growth in monthly visits to twitter.com in Q3
12.2% YoY growth in the average time spent on twitter.com in Q3
YoY growth in visits to ads.twitter.com turned positive
Visits
Monthly visits to twitter.com globally are continuing to increase. The site experienced a YoY growth in monthly visits of 34.6% in Q3.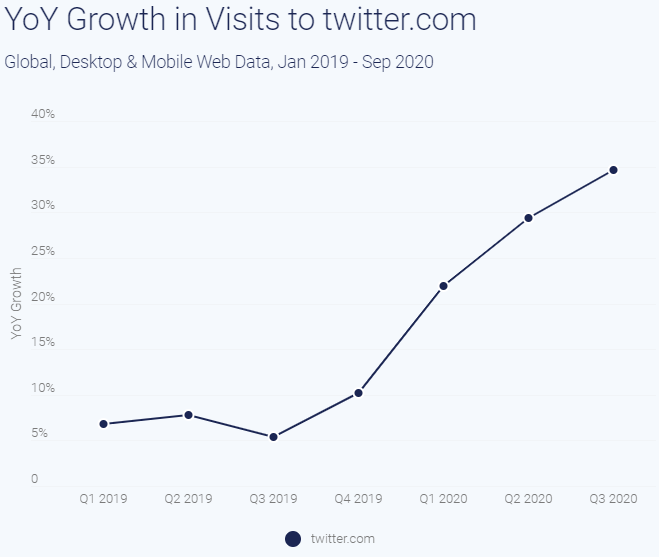 Time spent
Twitter users are more engaged than ever before as displayed by an increase in global average visit duration on twitter.com. In Q3 2020 users spent an average of 11.3 minutes on twitter.com compared to 10.37 minutes in Q3 2019, representing 12.2% YoY growth.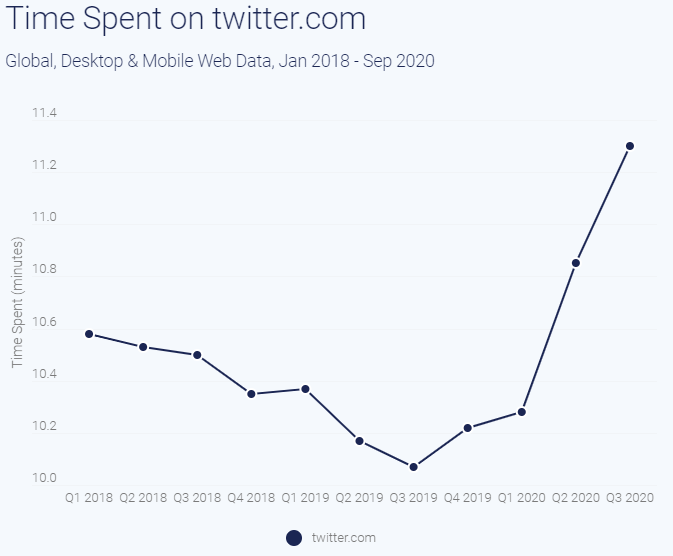 Advertisers growth
YoY growth in visitors to ads.twitter.com in the US turned positive in the last week of Q3.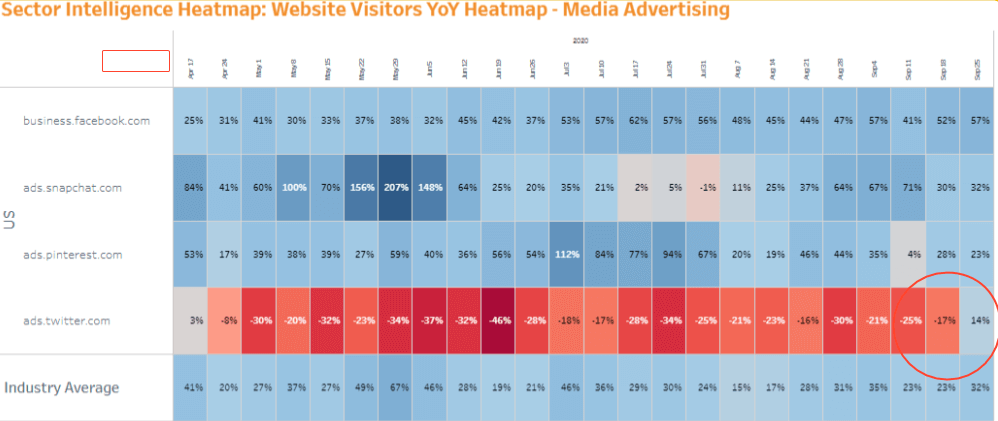 To learn more about the data behind this article and what Similarweb has to offer, visit https://www.similarweb.com/.